Here are the top 7 ways how we waste money on our kids.
We all want our kids to be happy. But kids, they want it all. And as parents, we get tired, worn-down or just sick of hearing them beg for it. So we more-than-occasionally give in. And we end up spending a ton of cash in the process.
1. Impulse buys at the grocery store
There is a reason all the yummy candy bars are at children's eye-level at the grocery store checkout.
Giving in to a candy bar every trip to the store can lead to bigger wants down the road.
Instead, set a goal for something your kids can save for and work toward. It will help them understand the value of long-term saving over frequent spending on small things.
2. Electronic Games
Your kids are smart. But that means they get bored with technology faster than you can say, "Whatever happened to coloring?"
Free game apps usually have paid upgrades, and many come with monthly recurring subscriptions.
Trust us, your kids won't need therapy if you have them pitch in for their own electronic entertainment.
And if that doesn't interest them, there's always crayons.
3. Family Passes
In an effort to entertain your kids every weekend, you bought family passes to the zoo, the theme park, the planetarium, the laser tag place and the ice skating rink.
And you've been to each of them once.
Next time, pass on the passes unless you're sure to get your money's worth.
4. Eating out
When it comes to restaurants, your kids aren't going to touch most of their food. And you paid good money for those greasy chicken fingers and mac and cheese!
Next time, either leave them at home with the in-laws so you can enjoy a peaceful meal or bring along some snacks for them to munch on.
5. Pricey, Brand-Name Clothes
An outfit for a one-year-old is going to last, what, about a month before it doesn't fit anymore? So don't overpay for boutique clothes or brand-name apparel.
You can find clothes from Baby Gap, Carters, and GapKids at kids consignment sales for 25% of the price at the store.
Your kids can look cute without breaking the bank.
6. Cartoon Bath Products
Barbie bath bubbles. Thomas toothbrushes. Big Bird bandages. Some marketing genius knew we'd pay more for soap if Elmo was taking a bath on the package.
Here's an idea: Look at the ingredients instead of the pictures. If you're happy with what's in it, your kids need to be happy with what's on it—or not on it. End of story.
7. Kids birthday parties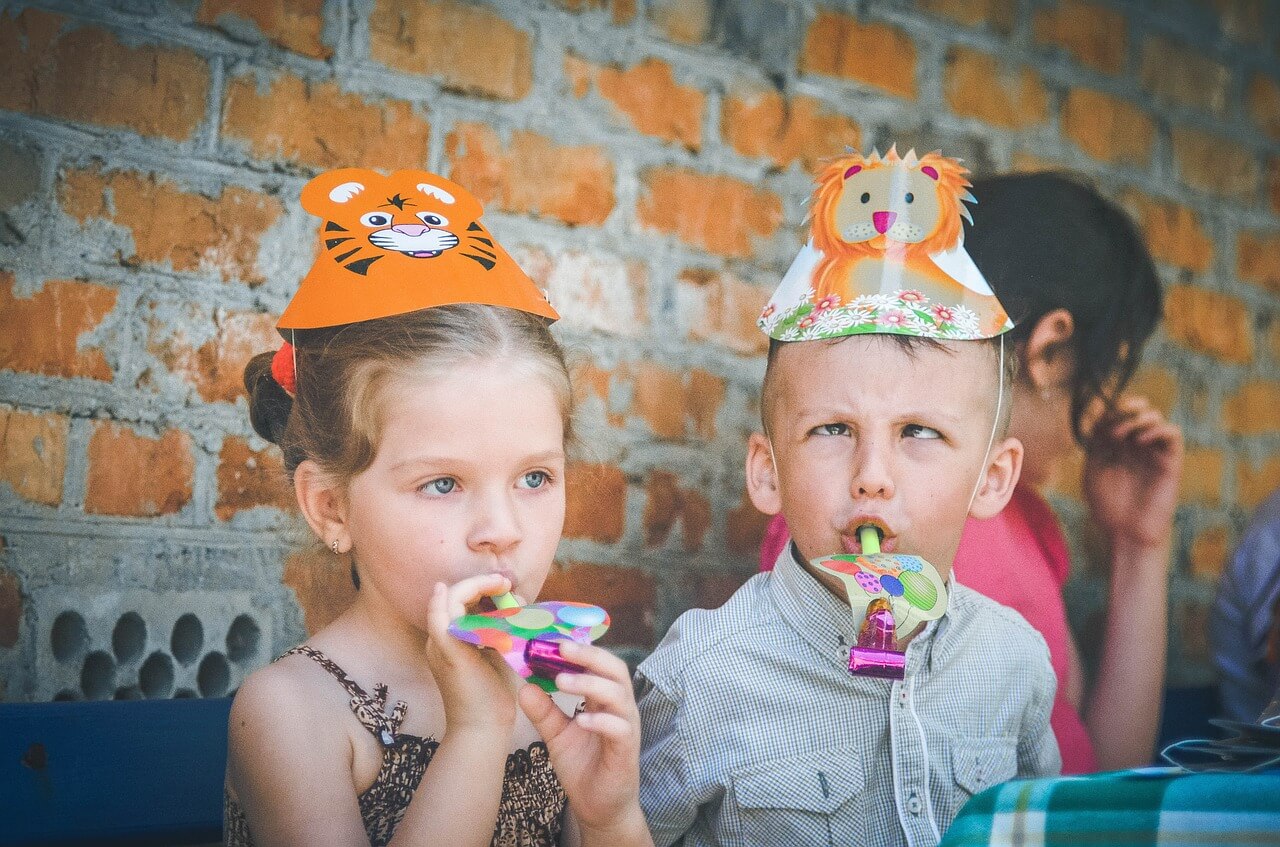 Do you remember mom baking a Betty Crocker cake and having five or six of your friends over for cake and ice cream?
Today it's 50 custom invitations being sent in the mail, bounce houses, rented zoo animals, pony rides, and beer and wine for the parents.
Your kid will still have a great time with only some cake and ice cream. Trust us.
Kids are impulsive and have an 'I want it!' point of view. By teaching your kids the valuable lesson of being content with what they have, their attitude will change for the better.
They'll be happier, and you'll have more money in your wallet for their future.