As the days get cooler, it may be a good idea to start stocking up the freezer and fridge. Or perhaps you may need some extra items in your fridge to help you prepare for the upcoming start of the new school year.
Pick up frozen meals you can turn into warm dishes or throw in some tasty treats to enjoy in the last days of summer. Costco may have a little something of all of those things to tempt your tastebuds.
Check out these August Costco deals to fill up your freezer and fight inflation, and be aware that some of them may be limited, so hurry up!
Waffles
Get the kids up and ready for the new school year with waffles. Check out the Kellogg's Eggo Waffles for $8.99 with a $3 manufacturer's discount until Aug. 28. They come in a pack of 72 waffles so they should keep the kids satisfied for the first weeks of school. They're quick and easy to make as you pack lunches, or you let your kids drop them in the toaster themselves.
Pesto
Instead of the typical tomato sauce, try something a little different for your quick dinners in the fall months. Grab some bulk-sized packs of pasta at Costco along with Kirkland Signature Imported Basil Pesto. It comes in a 22-ounce container for only $9.49, which includes $2 savings until Aug. 28.
Pro tip: If you're looking for extra savings, a hack every Costco shopper should know is that the warehouse retailer's Kirkland Signature brand offers a variety of products that could be just as good as the name-brand version. So don't be afraid to try Costco's in-house labeled products.
Pot stickers
Get yourself an Asian-inspired treat for lunch, dinner, or even just a snack. The Ling Ling All Natural Potstickers come in a four-pound bag for $10.99, which includes $3 off for a manufacturer's discount. But act quickly as this deal ends on Aug. 28. The pot stickers are filled with chicken and vegetables and come with dipping sauce as well.
Shrimp
Costco has a great deal on Via Farm-Raised Cooked Shrimp that have been peeled and deveined with the tails off. It may be a nice summer treat with some cocktail sauce on the back porch or a great add-in for pasta when you're making a warm dinner. Pick up a two-pound bag from the freezer section for only $16.49.
Chocolate milk
If you're looking for drinks to add to school lunch boxes, try Nestle Nesquik Low Fat Chocolate Milk. A 12-pack of Nesquik will set you back $16.99, which includes a $4 discount until Aug. 28. And if you're not a chocolate milk fan, the strawberry version of Nesquik is on sale as well for $17.49 with $4 off. Either flavor freezes well and can taste like a milkshake as it thaws.
Korean dumplings
Another Asian-inspired dinner option on sale is Bibigo Beef Bulgogi Mandu, which comes in a three-pound bag. The extra-large Korean dumplings, stuffed with meat and Korean-style bulgogi flavor, are on sale for $11.49 until Aug. 28, including a $3.50 manufacturer's coupon.
Beef marrow bones
If you're someone who likes to make your own stock for soups and stews in the winter, Costco may have a deal for you. Pick up four pounds of Swift Beef Marrow Bones in a bag for $13.99. That price includes a $2 manufacturer's coupon that is good until Aug. 21.
Yogurt
Yogurt may be a great addition to your kids' lunch boxes or your own lunch box if you're trying to manage your money by bringing your lunch to work. Grab a variety pack of Dannon Activia Probiotic Yogurt for $9.89, which includes a $3.10 discount until Aug. 28. The 24-count pack includes strawberry, vanilla, and peach flavors.
Salami
Making a sandwich for lunch or a charcuterie board for a fancy dinner in? Get a two-pack of the Columbus Italian Dry Salame for $14.79. The salami in bulk includes a $4.20 discount from the manufacturer until Aug. 28. And remember to pick up some fresh bread from Costco's bakery to make your sandwiches extra special.
Ham
Another great lunch to stock in your fridge is ham, and Costco has you covered. Pick up three pounds of the Hormel Bread Ready Buffet Ham for $12.69 until the deal is gone on Aug. 28. That price includes a $2.80 discount from the manufacturer.
Freezer bags
Freezer bags may be a great way to store all the frozen food you picked up at Costco. The one-gallon-size Ziploc Double Zipper Freezer Bag for $15.49 gives you plenty of storage for small or large freezer items. The four-pack comes with 152 bags and a $3.50 manufacturer's discount until Aug. 28.
Blender
If you like a good smoothie for breakfast or an afternoon treat, pick up the Ninja Professional Blender 1000 with Auto-iQ for $49.99, which includes a $20 manufacturer's discount until Aug. 28. It's perfect for all the frozen fruit you can stock your freezer with from your favorite warehouse retailer.
Bottom line
Grab your best credit cards for shopping at Costco to maximize your savings before the kids go back to school and it gets colder outside. There are plenty of freezer items that can warm you up at night or cool you down before the summer is over.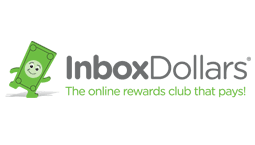 Inbox Dollars Benefits
Get a $5 bonus when you register with your email
You could earn money by taking surveys or making online searches
Over $80 million paid to members so far - how much can you earn?