2020 was a year that took a lot from all of us, so if you're leaning into the giving spirit of the holiday season this year, we don't blame you. And if you're planning to spend more on gifts this year, you're not alone — 22% of consumers are expecting to spend more this holiday season than last year, according to TransUnion. But after the economic fallout of the COVID-19 pandemic, many Americans are still living paycheck to paycheck while working to pay off debt. So how will they fund all of those holiday purchases?
More shoppers, particularly younger consumers, are turning to buy now, pay later (BNPL) options at major retailers. The industry is expected to grow exponentially over the coming years. That's good news for retailers, who are seeing higher conversion rates and greater average sale amounts. But is BNPL a smart choice for consumers? It can be, but there are some risks to watch out for. Here's what you need to know.
Spending money you don't have could spell trouble later
If there's anything the pandemic has taught us, it's that we can't depend on our future paychecks. The primary risk of using BNPL is spending money before you've earned it. Two possibilities could occur between when you make your purchase and when your payment comes due: You could experience an unexpected drop in income due to job loss, hour cuts, or disability, or you could have an unexpected cost come up, like a medical bill or emergency auto repair.
To prevent this problem, always make sure you have enough in a savings account or emergency fund to cover the cost of the item you're purchasing. That way, if anything interferes with your expected budget, you'll have money to fall back on.
It could negatively affect your credit
BNPL could negatively impact your credit in a few ways. The first is through a hard inquiry on your credit report. Most BNPL providers only do a soft credit check, but you should always check before applying.
Using BNPL could also hurt your credit if you make a late payment. While most BNPL providers don't report on-time payments to the three major credit bureaus, some report late payments. So while paying for the purchase won't help you build credit, missing a payment can still leave you with a negative mark on your credit report. Think it won't happen to you? It might not, but you should know that it's common among BNPL users — over half report missing a payment, according to C+R Research.
If you use BNPL when your income is already strained, it could also impact your ability to keep your debt balances low. Your amounts owed account for 30% of your score, so if your debt balances start to rise, it could significantly impact your credit score. That's one reason why it's generally not a smart money move to use BNPL when you're already in debt.
You could pay steep interest
Most BNPL providers offer an interest-free financing option if you're able to pay the fixed installments over a certain period of time. But if you need more time to pay off the balance, you could pay even higher interest rates than you would on a credit card. For example, Klarna lets you split your purchase into four bi-weekly, interest-free payments, but charges 19.99% APR on monthly financing. And Affirm charges up to 30.00% APR, depending on your creditworthiness.
You may incur fees
BNPL providers market themselves as interest and fee-free payment solutions, but that's only true when you pay on time. Even if you forget your due date and pay a couple of days later, you could get slapped with a late fee. For example, Afterpay charges up to 25% of the order value as a late fee if you miss a payment.
You might find it hard to stick to your budget
If you're going to finance those family Christmas pajamas anyway, why not add pajamas for each of your four dogs to your cart, right? Ok, we admit that would make for a good photo op, but the point is that BNPL can often encourage spending that you didn't originally budget for. If you're going to use BNPL for a purchase, make sure it fits into your budget and you have a plan to pay it back.
See how the best budgeting apps could help you.
It may delay other financial goals
When you make a purchase with BNPL, that puts repayment at the forefront of your money strategy. That means you'll be using your paycheck to pay for your large purchase rather than transferring that money into a savings or retirement account. To avoid this problem, financial experts commonly suggest "paying yourself first." Before you put any of that paycheck towards holiday gifts, make sure you're contributing 20% of it towards saving.
It could encourage impulse purchases you'll later regret
Psychologically, seeing the expense broken down into smaller payments might make it seem more affordable. Even if it's an unnecessary purchase, you might impulsively buy it because it doesn't seem like a big deal. However, C+R Research found more than half of BNPL users report regretting their purchases later because the cost was too expensive. To avoid this issue, give yourself a waiting period of 24 hours between when you decide you want to buy an item and when you actually apply for financing. Use the time to consider your other obligations.
You won't earn rewards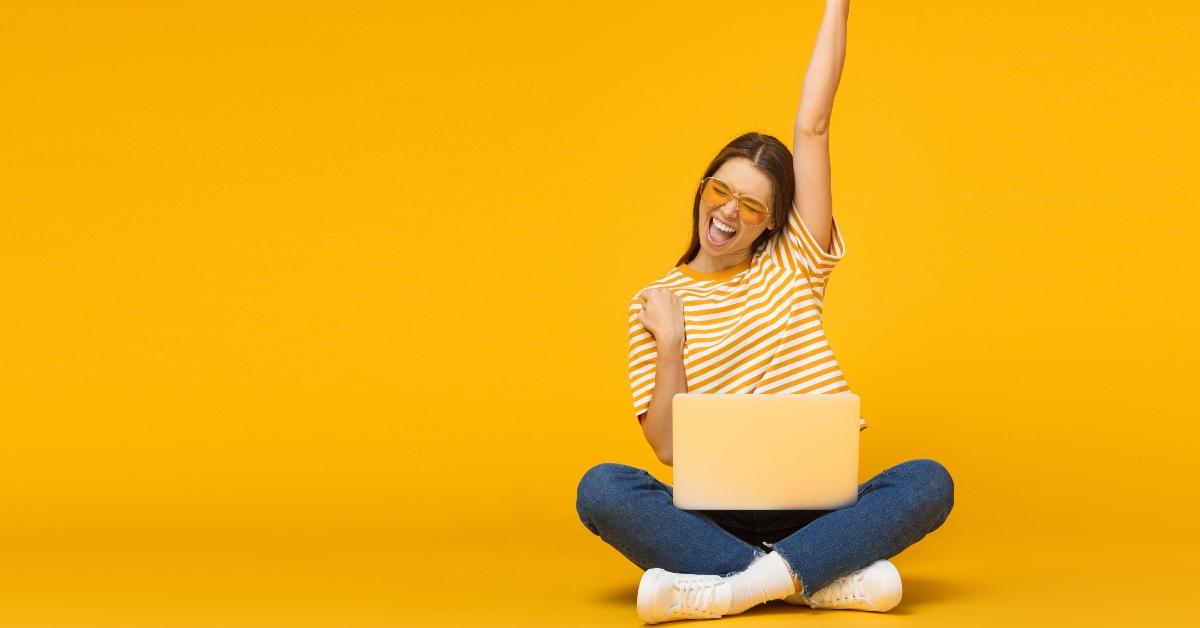 Even if you don't pay any interest on your purchase, you'll be missing out on free money. Paying for a purchase in full with a credit card can earn you cash back or miles. Some credit cards earn particularly robust rewards at certain retailers. And many credit card issuers even provide temporary offers for boosted rewards at certain retailers, which can be especially lucrative. If you're considering using BNPL, assess the value of the rewards available to you beforehand.
Here are the best cashback credit cards.
Bottom line
Buy now, pay later financing is perfectly safe if you already have room in your budget for the purchase and can make your payments on-time. But it does come with risks, including high fees and damage to your credit. If you need help with cash flow during the holidays, one alternative to consider is the best 0% interest credit card available right now.