A romantic evening for Valentine's Day could mean flowers, a homemade dinner, and wine. And Costco has all of that for you.
But what kind of wine are you going to grab from your favorite warehouse retailer? With a wide selection of name brands and Costco's Kirkland Signature wines, it can be hard to choose.
To help you out, here are some of the great wines at Costco for less than $20 perfect for your Valentine.
Kirkland Signature Pinot Grigio
You may be surprised to find out that some of the better bottles on the shelves of Costco come from the retailer's in-store label.
This pinot grigio has hints of green apple and pear that create a crisp and fruity wine. It pairs well with chicken and seafood like Costco's shrimp cocktail.
E. Guigal Côtes-du-Rhône Rouge
This red wine gives you a full-bodied taste with a blend of Syrah, Grenache, and other grapes. And it even has notes of chocolate, which could pair well with dessert or meaty appetizers.
Kirkland Signature Chablis Premier Cru
Another find under the Kirkland Signature label is this chablis, which is a French wine made with Chardonnay grapes.
It's a good alternative if you're not into traditional Chardonnays and might even work if you need wine to brighten up a dish you're cooking for Valentine's Day.
Kim Crawford Sauvignon Blanc
Kim Crawford produces wonderful wines from New Zealand and this is no exception.
The Sauvignon Blanc is a crisp and refreshing wine with notes of green apple that can work well if you're starting a nice dinner with a cheese plate or simple pasta dishes as a main course.
Kirkland Signature Gigondas
This Gigondas bottle includes Grenache grapes as its main ingredient along with some Syrah and other varieties from the Rhone region.
It's perfect for heavier dishes like lamb, stew, or even a casserole.
Pro tip: Kirkland Signature wines are great Costco shopping hacks because they can save you money. The in-store brand is often just as good as name brands in terms of taste and quality.
Caymus Cabernet Sauvignon
This wine comes with dark notes of plum, chocolate, vanilla, and oak that are sure to work well if you're planning to serve steak as a nice meal for Valentine's Day.
Pro tip: Be aware that some wines at Costco like this one may only be on the shelves for a limited time so grab it when you find it at your local warehouse.
Chento Malbec
This Chento Malbec from Argentina includes dark fruit notes like black cherry and plum with some hints of oak and dried herbs.
It pairs well with plenty of delicious dinners you may be preparing like steak or lamb.
Francis Coppola Diamond Collection Claret
This wine from California includes hints of spices and vanilla as well as blackberry and blueberries.
It's perfect for fans of red blends that lean heavily on Cabernet Sauvignon grapes with other varieties grown in California.
Four Graces Willamette Valley Pinot Noir
This Pinot Noir includes red fruit flavors like cherry and raspberry in a medium-body wine.
One of the best foods to pair it with is a roasted chicken, so feel free to pick up a bottle and a Costco rotisserie chicken for an easy Valentine's Day dinner.
Kirkland Signature Brunello Di Montalcino
This wine from the Tuscany area of Italy is sure to be a hit when setting the mood for a romantic Valentine's Day.
The bottle of red wine features a smooth taste with spicy notes and black cherry along with hints of licorice.
Kirkland Signature Suscol Vineyard Napa Valley Cabernet Sauvignon
This Cabernet Sauvignon from California is another great wine from Costco's Kirkland Signature label.
The full-bodied wine includes dark notes of black cherry, plum, and fig to make it a classic Napa Valley wine.
Kirkland Signature Asolo Prosecco
Want to try a sparkling wine for a special night? Check out the Kirkland Signature Asolo Prosecco from your favorite Costco.
The sparkling wine includes hints of green apple, pear, and lemon with crispness with plenty of little bubbles that are sure to make it a special bottle of prosecco.
Bottom line
Love is in the air at Costco, so remember to stock up on Valentine's favorites the next time you're at the warehouse retailer.
It's also a good idea to make sure you have the best Costco credit cards in your wallet to maximize your savings when spending money on your sweetie.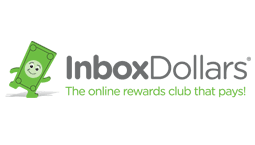 Inbox Dollars Benefits
Get a $5 bonus when you register with your email
You could earn money by taking surveys or making online searches
Over $80 million paid to members so far - how much can you earn?