Wouldn't it be nice to have financial freedom? You could quit your job, be free of crushing debt, and stop worrying about money altogether. You'd finally be free to spend your time doing things you love.
Contrary to popular belief, this isn't a lofty way of life reserved just for the rich and powerful. It's accessible to anyone. And if you put in just a little bit of effort, you can achieve it too.
Sure, it won't happen overnight. But there are some easy, actionable steps you can take today to set yourself up for financial freedom for years to come.
Trim up to $720 from your bills with the budgeting app that does it all
Ever look at your bank account and wonder where your paycheck went? Poof, it's gone and you're not exactly sure where you spent it. A budgeting app like Rocket Money can help you take control of your money — spend intentionally on the things you value and stop throwing money away on unimportant things.
Once you have a complete picture of your finances, it's easy to see ways to save. And Rocket Money can help make those potential savings a reality. Their expert negotiators can call the cable company and phone company to help lower your bills. They'll also help you cancel unwanted subscriptions and put that money back in your bank account where it belongs.
Rocket Money has already helped save its members over $50,000,000 on their bills without much time and effort.
See if you can raise your credit scores in real time
Your credit scores affect whether you can get approved for a loan, a credit card, or even a new job. Usually it can take weeks or months to improve your credit scores, but there's an innovative new feature that could help you raise your FICO® Scores1 instantly.
Experian Boost® can help you get credit for making on-time payments for your phone and utility bills. The process takes just minutes and if qualifying payments are identified, you can include this positive information in your Experian credit file. (Don't worry: If you have any negative marks, those won't count against you.)
Since launching, Experian Boost has collectively increased FICO® Scores across America by over 10 million points. It's 100% free and new potential credit scores take effect immediately.
Sign up for Experian Boost now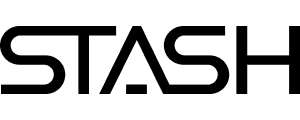 Stash Benefits
Get $20 to make your first investment
Invest in stocks, bonds, and ETFs
Fractional shares available
Start investing with just $5
Paid Non-Client Promotion