With new variants of the coronavirus and ever-changing travel policies worldwide, planning a vacation can seem daunting right now. In some countries, quarantining in your hotel immediately is required if you test positive for COVID-19.
Although some travel insurance may cover your hotel expenses if you have to quarantine, you might be out a lot of money for other travel-related expenses. Fortunately, these hotels and resorts are making life a little easier for those who have to quarantine while traveling.
Palace Resorts
Palace Resorts is a small chain of 10 luxury oceanfront properties. Each resort is all-inclusive, and you'll find locations in Jamaica, Tulum, Los Cabos, and Cancun.
In order to return to the United States from any Palace Resort location, you'll have to provide a negative COVID-19 test. Your resort fee includes access to one complimentary test, which you'll take before you depart. If a guest visiting from abroad who has been at the resort for five nights or longer tests positive, Palace will cover the cost of quarantine for up to five days. The resort will also cover the cost of the guest's travel companion if both guests test positive.
Of course, some people will still test positive for COVID-19 after five days. If that's the case, you can still stay at the resort for a reduced nightly rate of $199 for up to 3 guests in the same room.
Playa Hotel & Resorts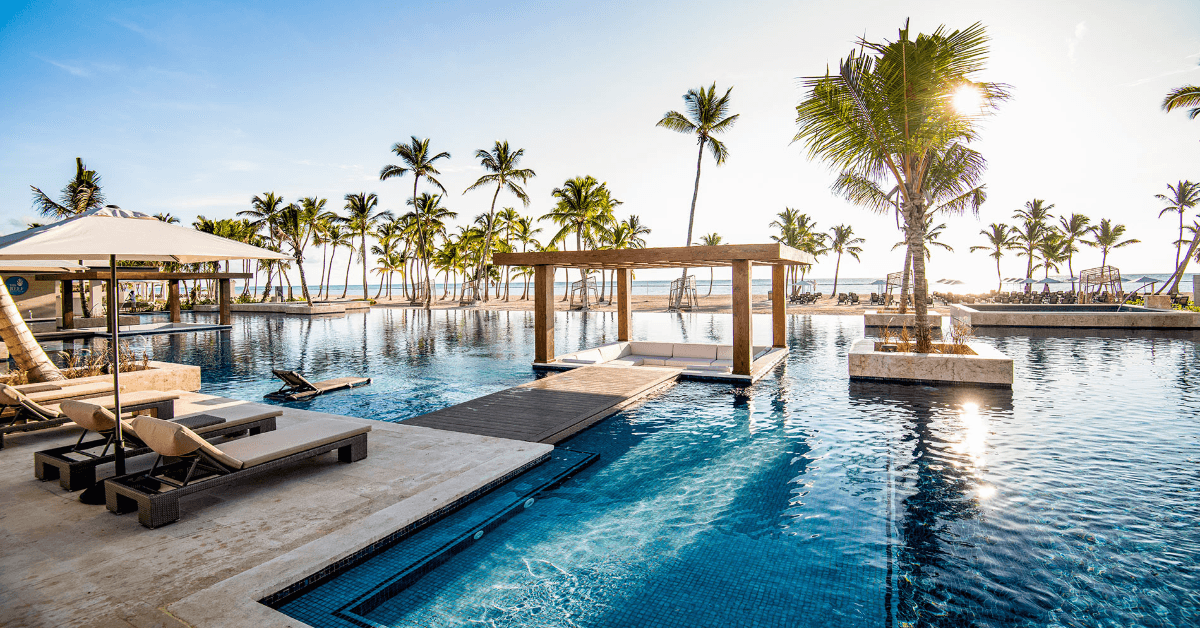 Located throughout Jamaica, Mexico, and the Dominican Republic, Playa Hotel & Resorts offers free on-site antigen tests for anyone flying home to a country where testing negative is required, including the United States. Normally this service is only offered to guests staying three or more nights, but if you're traveling in a large group (such as for a wedding), the hotel or resort will make a concession.
Upon your arrival, you can also purchase Playa's $49 Extended Stay Protection. If your COVID-19 test comes back positive before you depart, you can quarantine at the resort for no additional cost for up to 10 nights. Children 12 and under are included if they're staying in your room. Even without the Extended Stay Protection, you can quarantine on the property for up to 50% off the standard room rate.
Baha Mar
If you've been dreaming of the Bahamas, you can travel to Baha Mar in Nassau with an extra dose of confidence. Their program is actually called Travel With Confidence and is the best deal we've discovered so far.
If a resort guest tests positive at Baha Mar, they will receive courtesy accommodations and a $150 per person per day dining credit. The deal lasts up to 14 days or until the guest tests negative. Should the infected guest choose to leave The Bahamas earlier, Baha Mar will provide private air travel back to the U.S. for the guest and their immediate family, free of charge.
There are a few stipulations to qualify for Travel With Confidence, most notably that Baha Mar must be the first destination you visit upon entering the Bahamas. But for such a generous offer, it's well worth it.
Nobu Hotel Los Cabos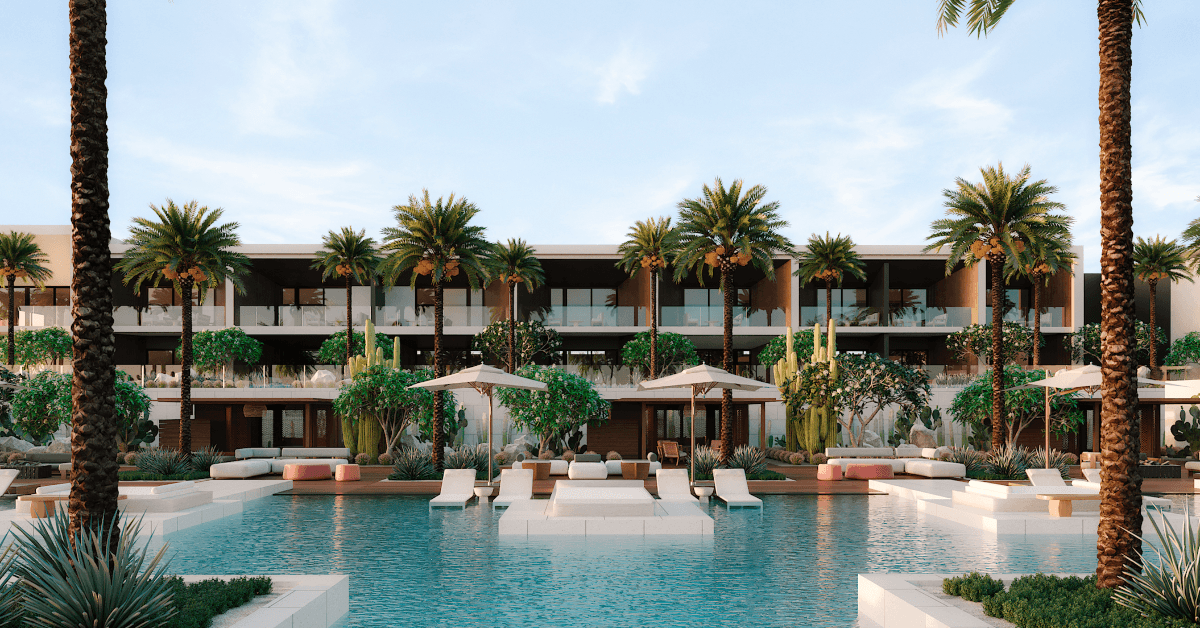 The Nobu Hotel in Mexico sits in the stunning Los Cabos area. Between the mesmerizing views of the sparkling blue waters, the infinity pools, private cabanas, and abundant dining options, leaving this property is never easy, even under ideal conditions.
Like most resorts in the area, you'll have access to complimentary rapid antigen tests you can take before you depart. The Nobu Hotel also offers on-site medical assistance insurance to cover any necessary medical expenses like medication or hospitalization.
Guests who test positive can also quarantine on the property for up to 14 nights at no extra cost. This applies to existing and new reservations of three or more nights booked by March 1, 2022, with a checkout date before April 30, 2022.
Ladera
Located on the Caribbean island of St. Lucia, Ladera is a beautiful romantic all-inclusive resort. When they opened the property back up to guests after COVID-19 hit, they formed the Ladera Angelfish Team to help reinforce new protocols to keep guests and staff safe.
Upon your arrival, you'll have your temperature checked and your luggage will be sanitized. If you happen to test positive before you depart, you'll be required to stay in one of the resort's designated isolation suites. But since you'll be staying in a villa with a plunge pool free of charge, you'll probably manage.
Soneva
Located in the Maldives and Thailand, the Soneva resorts are extremely isolated, and all take great measures to adhere to safety protocols. When the Maldives opened its borders in July 2021, Soneva Jani offered to comp a 14-day quarantine for guests who get infected during their stay. The hotel's medical team is also trained to treat any minor cases, and a speedboat takes anyone with severe symptoms to a hospital on a nearby island.
Much like guidelines and regulations are always changing, each Soneva location may have different protocols now. Make sure to look up the best travel credit cards before you go in case you have to deal with any challenging cancelations or trip alterations.
Iberostar
​​Iberostar's Travel at Ease program only lasts until March 30, 2022, so you'll have to book your trip now if you want the added reassurance. The hotel chain has properties in Africa, Europe, and North, South, and Central America, and the program is valid in each one.
Travel at Ease is automatically added to your stay, free of charge. Not only does this mean you'll get free COVID-19 tests, but if you contract the virus, you can extend your stay from 10 to 14 days (depending on the property) free of charge. If you decide to depart early, you'll receive full reimbursement for your unused days. Should you test positive and decide to stay at the hotel, the staff will provide masks and gloves for you.
Omni Resort Cancun
At Omni Cancun Hotel and Villas, the health and safety of the guests come first. While you will have to pay for your antigen or PCR tests here, your test results are available within 24 hours. Should you test positive, you'll be whisked away to one of the five rooms designated for quarantine purposes for up to 14 days. This experience isn't entirely free, but it will only cost you 5% of the original price.
Bottom line
Travel may look different for the foreseeable future, and the coronavirus is definitely still affecting travel plans. But as long as you research your destination, insure your trip, and comply with all regulations, there's no need to delay your dream trip any longer.
If you can't stay at one of the hotels on this list, try paying for your trip using one of these credit cards with travel insurance to help offset some of the extra costs.