Do you worry about running out of money in retirement? If so, you are certainly not alone.
Many wonder if their nest egg will be big enough to support decades of living without a paycheck. Fortunately, there are things you can do now to shore up your retirement savings.
So, whether you plan to retire early or want to work late into life, consider the following strategies to help you avoid running out of money during retirement.
Meet with a financial advisor to double check your plan
Many people are not prepared for retirement. Half of Americans have not taken steps to determine how much money they need to save for their golden years, according to the U.S. Department of Labor.
To help discover how much you need and whether you're truly on the right path, consider meeting with a financial advisor. This type of professional can evaluate your current plan and suggest options for helping you reach important money goals.
Save more than you think you'll need
How much do you need to save for retirement? Whatever you think the number is, it can be wise to aim to save even more.
Many experts suggest that people will need 70% to 90% of their pre-retirement income to maintain their standard of living in retirement, according to the Department of Labor. However, the right number depends on your specific wants and needs.
So, what type of lifestyle do you want during retirement? If you are unsure — or even if you are not — saving more can provide a cushion that will reduce the risk of running out of money in retirement.
Note the expenses that likely will drop in retirement
For some people, expenses will drop in retirement. Will you pay off the mortgage before retiring? If so, that will leave more room in your budget.
Will you have adult children living at home, or will everyone have likely moved out? If it's the latter, you might be able to downsize to a smaller home and save money.
Bolster your retirement accounts
Contributing more to your retirement accounts might help increase your odds of building a nest egg that can carry you through retirement. There are no guarantees, of course, but historically, saving and investing money has paid off for many people.
Also, the more you contribute to employer-sponsored or other tax-deferred accounts, the less you will owe to the IRS, at least in the short term.
Look into annuities
Annuities are one tool some people use to avoid running out of money during retirement. With an annuity, you give up a lump sum of money or make a series of payments in exchange for a monthly payment from an annuity company for the rest of your life.
There are many different varieties of annuities, and this type of product has a lot of pros and cons. So, think carefully before purchasing an annuity. This is one situation where the guidance of a financial advisor can be a big help.
Eliminate highly expensive debt before you retire
The longer debt sits around, the more expensive it gets. If you pay off debt quickly — ideally, prior to retirement — it not only saves you money in interest costs but also eventually frees up money in your budget.
If you're struggling to get debt under control, consider working with an expert such as a nonprofit debt counselor to craft a debt management strategy. Many times, prioritizing debt elimination means more money in your pocket to put toward retirement.
Be sure you have a plan for health care costs
Medical costs can really damage a budget during retirement, and it's no secret that as people age, their health often declines. So, make sure to prepare for these health care costs well before you stop working.
Although most people have Medicare in retirement, the program does not cover all medical costs. So, it can be helpful to tuck away a fair amount of money for health care needs.
Also, don't forget to plan for the possibility of long-term care. Medicare does not cover the cost of long-term care.
Put good spending habits in place now
Even if you are decades away from retirement, the sooner you create solid spending habits, the better off you will likely be in the future.
This might include crafting a budget and sticking to it. Budgets shouldn't feel limiting, but rather supportive. An accurate budget helps you track expenses so you can stay on track with financial goals.
And remember, every time you purchase something you don't really need, you have less money to devote to retirement savings.
Maintain a diversified portfolio
Many experts recommend creating a diversified portfolio of investments. Although there is no surefire strategy that is always guaranteed to work, diversification often can help reduce some of the risk of investing by limiting your losses should one sector or industry — or even an entire country — take a market tumble.
We've all been told not to "keep your eggs in one basket," and diversification helps prevent your investments from becoming too concentrated in one area.
Remember that you might have to adjust these strategies over time. Once again, a financial advisor can help.
Bottom line
Reducing costs and increasing savings strategies now might help you minimize the risk of running out of money in retirement.
Developing good financial habits can help boost your bank account so that you build a nest egg that has a better chance of carrying you through your golden years. And if you need help, consider meeting with a financial advisor who can help you develop the right plan for saving and investing.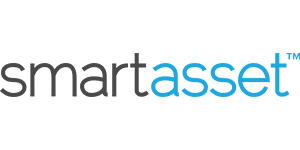 Smart Asset Benefits
Get matched with fiduciary financial advisors
Advisors are vetted and certified fiduciaries
Take the mystery out of retirement planning
Their matching tool is free
Paid Non-Client Promotion