Thanksgiving is a wonderful time to share a meal with friends and family. But some find meal preparation to be a stressful time.
So, skip the kitchen and check out these restaurant chains that plan to be open on Thanksgiving, allowing you to enjoy a meal hosted by someone else.
And if you eat your meal in a restaurant, you can eliminate some money stress since you won't have to pay to feed an army of guests in your home.
Resolve $10,000 or more of your debt
Credit card debt is suffocating. It constantly weighs on your mind and controls every choice you make. You can end up emotionally and even physically drained from it. And even though you make regular payments, it feels like you can never make any progress because of the interest.
National Debt Relief could help you resolve your credit card debt with an affordable plan that works for you. Just tell them your situation, then find out your debt relief options.
How to get National Debt Relief to help you resolve your debt: Sign up for a free debt assessment here. (Do not skip this step!) By signing up for a free assessment, National Debt Relief can assist you in settling your debt, but only if you schedule the assessment.
SPONSORED
Applebee's
Check out your local Applebee's to see if it will serve dinner and delicious mixed drinks in the restaurant on Thanksgiving.
You can also order holiday catering from the restaurant chain so you can host Thanksgiving at home without having to cook anything yourself.
Bob Evans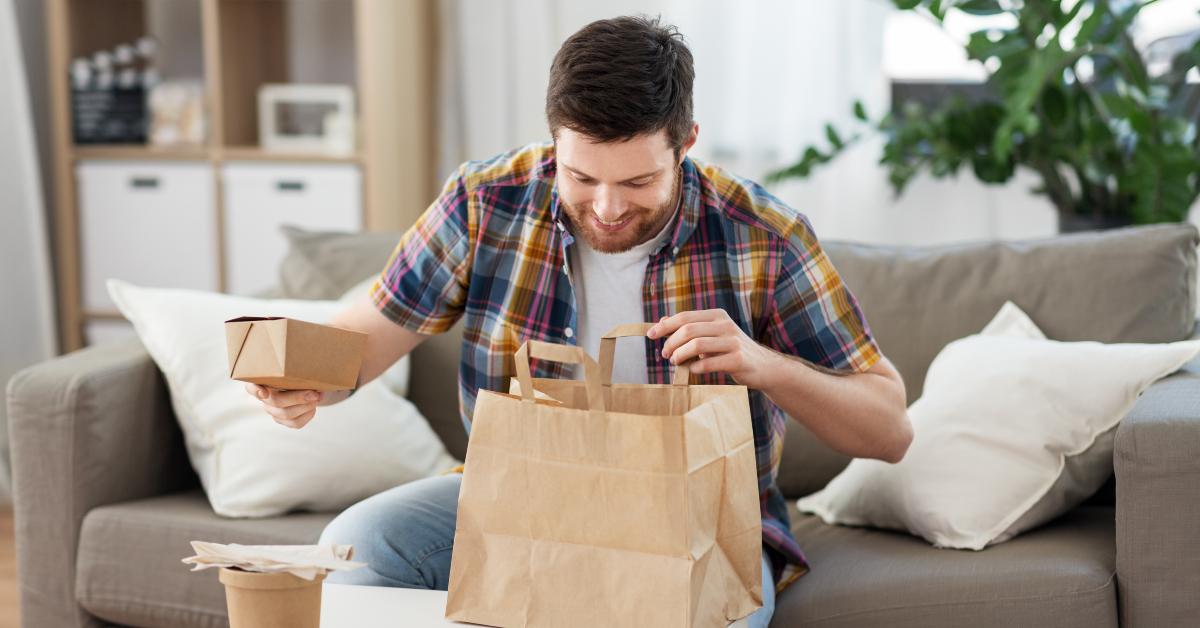 Another takeout option is Bob Evans, which has several different selections that you can order now to pick up in time for Thanksgiving.
Choose from different options, including turkey and ham, and order a package that fits a small family or a larger gathering.
Brio Italian Grille
You can get a traditional Thanksgiving meal from an Italian restaurant by checking out the offerings at your local Brio Italian Grille.
Reserve a table now to eat at the restaurant on Thanksgiving Day. Or, pre-order a Thanksgiving feast so you can host family and friends at home without needing to cook.
Earn $200 cash rewards bonus with this incredible card
There's a credit card that's making waves with its amazing bonus and benefits. The Wells Fargo Active Cash® Card(Rates and fees) has no annual fee and you can earn $200 after spending $500 in purchases in the first 3 months.
The Active Cash Card puts cash back into your wallet. Cardholders can earn unlimited 2% cash rewards on purchases — easy! That's one of the best cash rewards options available.
This card also offers an intro APR of 0% for 15 months from account opening on purchases and qualifying balance transfers (then 20.24%, 25.24%, or 29.99% Variable). Which is great for someone who wants a break from high interest rates, while still earning rewards.
The best part? There's no annual fee.
Buca di Beppo
Another Italian restaurant offering a traditional Thanksgiving feast is Buca di Beppo.
Reserve your table now or pre-order a Thanksgiving feast to pick up. Buca di Beppo is offering takeout feasts with options to serve up to 20 guests.
The Capital Grille
Check out The Capital Grille if you want an elegant dinner on Thanksgiving at one of its locations. The restaurant is sure to have a Thanksgiving meal that you'll enjoy.
If you prefer to make your turkey at home, order sides that include mashed potatoes, stuffing, rolls, and more.
Chart House
Check out Chart House and reserve a table to eat out for your Thanksgiving meal.
The restaurant chain is also offering to-go packages that you can pick up hot on Thanksgiving day with prime rib or turkey.
Cracker Barrel
Enjoy Southern cooking for Thanksgiving by heading to your local Cracker Barrel.
The restaurant chain is open on Thanksgiving and will serve a traditional feast for guests. You can also pre-order meals to pick up and eat at home.
Fleming's Prime Steakhouse & Wine Bar
Head to Fleming's from 11 a.m. to 8 p.m. on Thanksgiving for a three-course menu that's sure to please friends and family.
The meal includes a starter, entree, and dessert, and the restaurant chain has similar three-course options for kids.
Golden Corral
Golden Corral will have its buffet open with plenty of Thanksgiving options for you to load up on.
You can also check in on locations near you to order a to-go feast that will be a perfect addition to your Thanksgiving at home.
Maggiano's Little Italy
Maggiano's Little Italy is known for its family-style options, and there will be plenty to choose from on Thanksgiving. Eat at the restaurant or pre-order a carryout bundle.
McCormick & Schmick's
Check out your local McCormick & Schmick's this Thanksgiving. The restaurant is serving a traditional turkey dinner and recommends you make a reservation for the busy day.
Morton's
If you want to eat at a steakhouse, Morton's is taking reservations now for Thanksgiving.
The three-course meal includes starters, an entree with sides, and dessert to finish the meal. Or, you can order from the restaurant's full menu if you're not a turkey fan.
Red Lobster
Head to Red Lobster and enjoy seafood and the restaurant chain's delicious cheddar biscuits for Thanksgiving.
Red Lobster locations will be open on the holiday, so you'll have plenty to enjoy if you don't want to cook at home.
Ruth's Chris Steak House
Check out Ruth's Chris Steak House for a turkey dinner on Thanksgiving. The restaurant is taking reservations now.
Whether you plan to dine at Ruth's Chris Steak House or another restaurant, consider paying with one of the best credit cards that can earn you cash back or other perks. These rewards can come in handy during the holiday season.
Bottom line
Sometimes, going out to eat for Thanksgiving can be easier than trying to make everything yourself. Doing so can boost your bank account since you won't have to pay for a huge amount of food to entertain a bunch of guests.
This year, consider letting someone else do the cooking as you gather in a restaurant with loved ones or order takeout for a Thanksgiving to remember.
National Debt Relief Benefits
No upfront fees
One-on-one evaluation with a debt counseling expert
For people with $7,500 in unsecured debts and up