Your 40s (and beyond) is a great time to get serious about building your wealth. There's a good chance your career is taking off and you're earning more money than you ever have before. With upcoming expenses like college and retirement looming, investing smartly and saving money are more important than ever.
Now is the time to make sure you're putting that money to work for you.
Cancel your car insurance
We've got bad news. You could be wasting $500 every year on overpriced, second-rate car insurance. And you should probably cancel your existing insurance right now, because there's something much better.
This new tool from FinanceBuzz can tell you if you're overpaying for your car insurance in just a few clicks. We match drivers with companies that report saving drivers up to $500 or more per year when they save! Each driver's savings will vary by driving history and how many discounts you're eligible for. And once you try it out, you'll never have to look for affordable insurance again because we find you the lowest rates that other companies can't match.
Oh, and it's also free. And come on — you can't tell us you don't want to save up to $500. To find out if you're losing up to $500 or more a year, just enter your zip code here, answer a few questions and see if you're overpaying. It takes less than 2 minutes.
A loan-free way to unlock your home's equity
If you own your home, you know it's a valuable asset, but tapping into your home's value without selling it can be a challenge. If you need money for home improvements, to pay off debt, start a new business, fund your retirement, pay for education, or more, there's a new option to consider.
Hometap is an alternative to traditional home equity loans. Instead of loaning you money that you need to pay back in monthly payments, they make an investment in your home. If qualified, they'll give you the cash now in return for participating in the proceeds when you sell your home.
To be eligible, you need to own at least 25% equity in your home. You can request a free estimate of your home from Hometap to get started.
Prepare for market volatility by diversifying in gold
Stock market volatility can be financially damaging, especially as you near retirement. You could move your investments into a savings account, but have you seen interest rates lately? Another option to consider — diversify with gold.
Gold values are inversely correlated with the stock market and the dollar. When one goes down, the other usually goes up. If you want to protect your retirement funds, having diversified investments may be able to help you weather market swings.
Gold Alliance is a reputable precious metals dealer that specializes in precious metals IRAs. They make it simple to transfer funds from your current retirement account (like a 401(k) or IRA) into a precious metal IRA — with no taxes or penalties.
Gold Alliance offers a free gold information kit to help you learn more about why gold and silver could be a smart choice for diversifying your portfolio, and how the process works.
Don't let home repairs drain your bank account
Did you know if your air conditioner stops working, your homeowner's insurance won't cover it? Same with plumbing, electrical issues, appliances, and more. Not being able to make repairs could leave you in a bad situation — but a home warranty could protect you against surprise expenses.
Whether you're a brand-new homeowner or you've owned your home for years, a plan from Choice Home Warranty could pick up the slack where homeowner's insurance falls short.
If a covered system in your home breaks down, you can call their hotline 24/7 for assistance to get it repaired. They have a network of over 15,000 technicians that can assist you, making sure any issue can be taken care of swiftly — without breaking the bank.
Not sure if it's for you? Rest easy: they were named one of the "Best Home Warranty Companies" by US News 360 Reviews and were awarded Best Company's 2020 Consumer's Choice Award. For a limited time, you can get your first month free when you sign up for a Single Payment home warranty plan.
Invest with the platform that's returned $164 million+ in passive income
Passive income. Is it even realistic? Or is it just reserved for the 1% who can already afford the investments that make it possible? Here's the truth. While it might *feel* elusive, building passive income is achievable. And diversifying your portfolio with alternative assets could help you get there.
These assets — think art or real estate — typically have low correlation with swings in the stock market. This makes them potentially attractive investments for diversification. Hedge funds and the ultra-wealthy know this and have dominated these assets for years. Until now.
Yieldstreet is a platform that gives you access to these alternative assets for as little as $2500. Their products span a range of investments with varying yields, durations, and minimums to help you diversify, and they even have a passive income simulator that shows you potential returns over time. To date, Yieldstreet investors have earned $164 million+ in interest.
Paid Non-Client Promotion
See if you're overpaying for homeowners insurance
Are you overpaying for homeowners insurance? It only takes 60 seconds to get quotes with FinanceBuzz so you can compare options to see if you could save money on great coverage.
Finding the right homeowners insurance can be overwhelming, but with FinanceBuzz you can compare rates from top insurers in the U.S., all in one place. Comparing homeowners insurance quotes can help you get the coverage your home needs at an affordable price.
It's free and fast to compare quotes. See how much you could save!
Get out of $10,000 or more in debt
Credit card debt is suffocating. It constantly weighs on your mind and controls every choice you make. You can end up emotionally and even physically drained from it. And even though you make regular payments, it feels like you can never make any progress because of the interest.
National Debt Relief is designed specifically to help you get out of credit card debt faster, without having to make drastic life changes. With National Debt Relief, you could pay off your credit card debt (with potentially way less interest) in one simple monthly payment.
How to get National Debt Relief to pay off your debt: Sign up for a free debt assessment here. (Do not skip this step!) By signing up for a free assessment, National Debt Relief can immediately assist you in paying off your debt, but only if you schedule the assessment.
Ditch your mortgage lender
Yep, we said it. If you want to save a ton of money next month — $100, $200, $500 — you should ditch your current mortgage right now.
Our new tool will help you compare mortgage offers and rates and could help you simplify refinancing your mortgage. Which means you could slash your interest rate, lower your monthly mortgage payments and even build equity in your home faster… all so you can save money and free up breathing room in your budget.
You could even take advantage of a cash out refinance for massive savings. The money you get could help you crush your high-interest debt for good. Or you could take advantage of that potentially lucrative investment opportunity that you now have the cash for. The possibilities are endless, but you'd be crazy not to see how much you can get just by refinancing.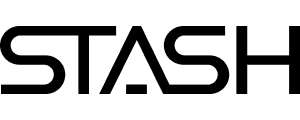 Stash Benefits
Get $20 to make your first investment2
Invest in stocks, bonds, and ETFs
Fractional shares available
Start investing with just $5
Paid Non-Client Promotion