An uncertain economy could put a strain on your finances. But, economic uncertainty also equals opportunity. If you approach things strategically, you could actually come out of ahead.
We've put this list together to help you thrive financially even in an uncertain economy. These are all simple ways you can reduce debt, cut your bills, and insure against unknowns starting today.
Get $10 to invest in Apple, Tesla, Amazon, and other companies
If you aren't investing yet, it's definitely not too late to get started. All investments come with risk, but thanks to the magic of compound interest, if you invest your money you could see it grow more quickly than if you keep it in a savings account.
Stash was built to help beginner investors get started. You can buy fractional shares (partial shares) in companies that are household names like Apple, Google, Amazon, and more1 . Normally a single share of these companies could cost hundreds or even thousands of dollars, but you only need as little as $5 to get started with Stash.
If you're thinking about saving for retirement, you can start investing in an IRA and enjoy the tax benefits that come with retirement accounts. Stash also offers tools and guidance to help you along the way.
BONUS: Stash will give you $10 to invest after you deposit $5 or more into your personal portfolio.2
Paid Non-Client Promotion
Budget better and trim up to $720 from your bills
Ever look at your bank account and wonder where your paycheck went? Poof, it's gone and you're not exactly sure where you spent it. A budgeting app like Rocket Money can help you take control of your money — spend intentionally on the things you value and stop throwing money away on unimportant things.
Once you have a complete picture of your finances, it's easy to see ways to save. And Rocket Money can help make those potential savings a reality. Their expert negotiators can call the cable company and phone company to help lower your bills. They'll also help you cancel unwanted subscriptions and put that money back in your bank account where it belongs.
Rocket Money has already helped save its members over $50,000,000 on their bills without much time and effort.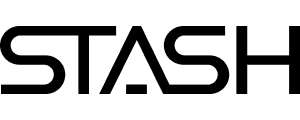 Stash Benefits
Get $20 to make your first investment
Invest in stocks, bonds, and ETFs
Fractional shares available
Start investing with just $5
Paid Non-Client Promotion