Keeping your fridge stocked with your favorite snacks and meals should be affordable.
That's why many bargain shoppers turn to Walmart: its low prices and wide selection of groceries.
You can find fantastic deals at your local store and keep more money in your wallet while stocking up for the season.
Editor's note: Prices are subject to change and may vary by location.
Get a protection plan on all your appliances
Did you know if your air conditioner stops working, your homeowner's insurance won't cover it? Same with plumbing, electrical issues, appliances, and more. Not being able to make repairs could leave you in a bad situation — but a home warranty could protect you against surprise expenses.
Whether you're a brand-new homeowner or you've owned your home for years, a plan from Choice Home Warranty could pick up the slack where homeowner's insurance falls short.
If a covered system in your home breaks down, you can call their hotline 24/7 for assistance to get it repaired. They have a network of over 15,000 technicians that can assist you, making sure any issue can be taken care of swiftly — without breaking the bank.
Not sure if it's for you? Rest easy: they were named one of the "Best Home Warranty Companies" by US News 360 Reviews and were awarded Best Company's 2020 Consumer's Choice Award. For a limited time, you can get your first month free when you sign up for a Single Payment home warranty plan.
Marketside Chicken Tortilla Soup
Price: $3.87
This flavorful soup is a great dinner option for those busy summer nights.
Just microwave this chicken tortilla soup and serve it with your favorite crackers or bread. You can even add a dollop of sour cream for that authentic taco taste.
Freshness Guaranteed Garden Pasta Salad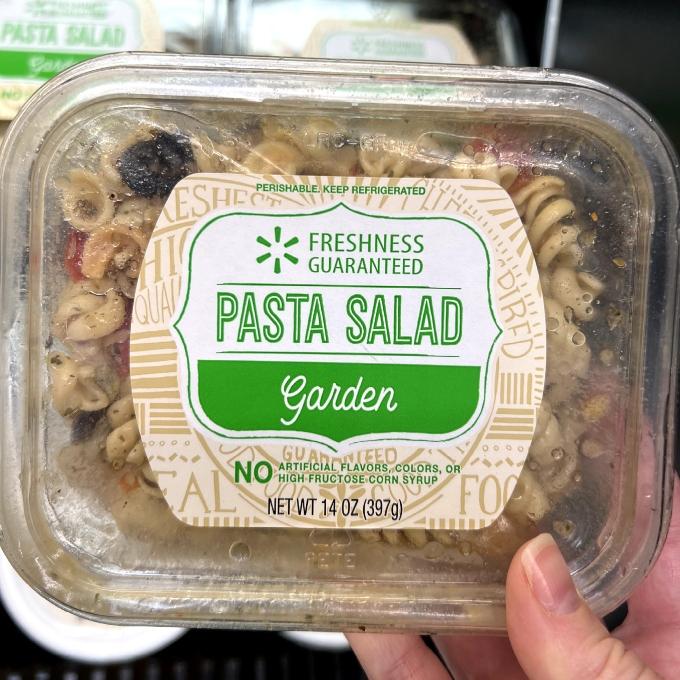 Price: $3.97
This zesty garden pasta salad might be a hit at the party.
You can bring this pasta salad to your next barbecue or potluck. It's an affordable and delicious option that doesn't require cooking.
John Soules Foods Steak Fajitas
Price: $9.97
Looking for a quick but tasty meal?
These ready-made steak fajita strips can be added to tortillas, rice bowls, and more. They're made with fajita seasoning for that authentic flavor.
Stop overpaying when you shop online
Shopping online has its perks. It's super convenient, but it can be time consuming to find the best deals. Instead of hunting for coupon codes (that don't always work!) and opening tons of browser tabs comparing prices, you can try Capital One Shopping.
Capital One Shopping makes saving money effortless. Just add the browser extension and when you check out, it'll scour the internet for coupon codes to help you save cash. And before you check out at 25+ major retailers, Capital One Shopping will notify you with a friendly pop-up if the item you're buying is available cheaper somewhere else.
Capital One Shopping is free to use and won't show you ads. Add it today and stop overpaying!1
Marketside Rotisserie Chicken Salad Croissant
Price: $4.50
Here's a handy on-the-go lunch.
Pack this chicken salad croissant for a light lunch or picnic at your desk. Simply bring your favorite bag of chips and drink for a low-cost meal.
Fiorucci Panino Antipasti Snack Pack
Price: $5.97
Bring some charcuterie board favorites with you anywhere.
This antipasti pack has mozzarella cheese wrapped in prosciutto. You can eat them on crackers or on their own for a midday treat.
Marketside Everything Hummus
Price: $2.87
If you like everything bagels, you may want to try this hummus.
It's got the "everything" seasoning so that any pita chip or veggie can have your favorite flavor. Be sure to snag a few of these for your fridge this summer.
Clio Zero Sugar Yogurt Bar
Price: $1.38
Here's a light but sweet dessert option to break up your day.
These yogurt bars have no sugar, so most people with dietary needs can enjoy them. And they have a good source of protein per serving.
Yancey's Fancy Smoked Gouda with Bacon New York Cheese
Price: $4.24
Savor the taste of smoked gouda and bacon in one bold cheese.
This New York-style cheese has bacon bits to elevate the smokiness. Try this on your sandwiches or scrambled eggs for enhanced flavor.
Freshness Guaranteed Loaded Potato Salad
Price: $2.97
This package of potato salad makes a convenient dinner side.
The loaded potato-style salad has bacon, cheddar, and chives for a classic taste. Serve this at your summer barbecue or get-together for a side your guests can appreciate.
Earn 2% cash rewards at grocery stores and Costco
The Wells Fargo Active Cash® Card(Rates and fees) is a powerful rewards card that allows you to earn unlimited 2% cash rewards on purchases — including on groceries, even at warehouse stores like Costco.

New cardholders can also earn a one-time cash rewards bonus — $200 cash rewards bonus after spending $500 in purchases in the first 3 months!
If you're looking for a powerful rewards card that offers an extended intro APR period, look no further, the Wells Fargo Active Cash® Card checks that box too!
This card also offers an intro APR of 0% for 15 months from account opening on purchases and qualifying balance transfers (then 20.24%, 25.24%, or 29.99% variable). Which is great for someone who wants a break from high interest rates, while still earning rewards.
The best part? There's no annual fee.
Click here to apply for the Wells Fargo Active Cash® Card now.
Tabla Fresca Farmstand Mango Salsa
Price: $5.48
Speaking of parties, this salsa brings sweetness and heat to any gathering!
This tropical-style salsa incorporates mangoes for an exciting summertime twist. Just serve this with your favorite cheese dip for a fun fiesta.
Marketside Chef Salad with Chicken and Uncured Ham
Price: $2.97
Here's a healthier lunch that can be packed and ready to eat anywhere.
This salad comes with chicken, uncured ham, a creamy dressing, and shredded cheese. And at this low price, you can fill your fridge with this convenient meal.
Taylor Farms Ginger Garlic Veggies and Sauce Stir Fry Kit
Price: $3.28
Make easy and delicious dinners inspired by international flavors.
This stir fry kit has ginger and garlic-flavored veggies and sauce that can be added to any protein. You can also try this with Asian noodles for a vegetarian night.
Bolthouse Farms Protein Plus Shake
Price: $2.98
With these busy summer days, it's key you're getting enough protein.
These protein shakes give you thirty grams per bottle. And with its creamy chocolate taste, you may want to buy a few as your on-the-go breakfasts.
Crunch Pak Snacker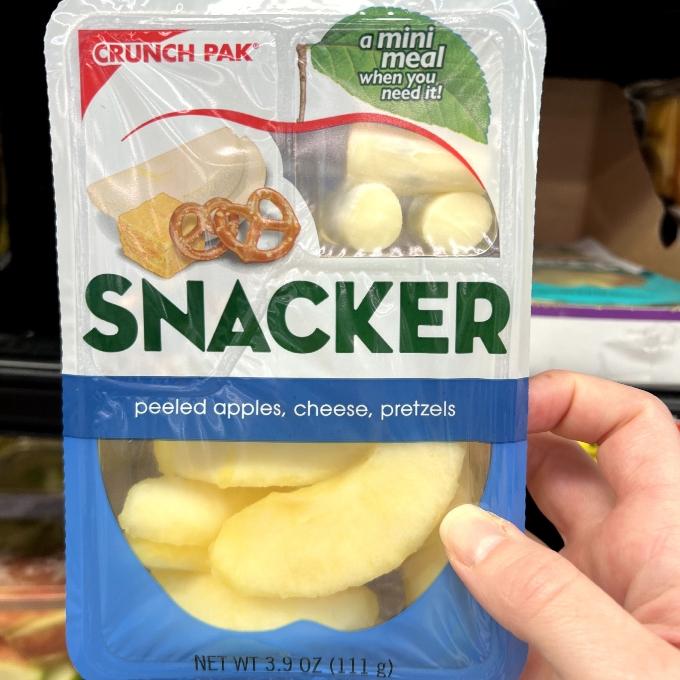 Price: $2.97
Keep your fridge stocked with your kids' favorites, like this snack pack.
It has peeled apples, cheese bites, and pretzels for a hearty snack. You can pack these in their school lunch box or bring them on your summer road trip.
Blueberry Parfait with Vanilla Yogurt and Granola
Price: $3.97
This parfait is packed with fresh fruit and crunchy granola.
Made with Yoplait vanilla yogurt, this parfait is a sweet treat for any time of day. You can also try this with other fresh fruits, like strawberries.
Great Value Thin Sliced Rotisserie Seasoned Chicken Breast
Price: $4.46
These thin-sliced deli meats are perfect for sandwiches, charcuterie boards, and more.
Stock up on your favorite meats, like this seasoned chicken breast, for easy and quick meals. This is one low price you may not be able to beat elsewhere.
Great Value Light Strawberry Banana Yogurt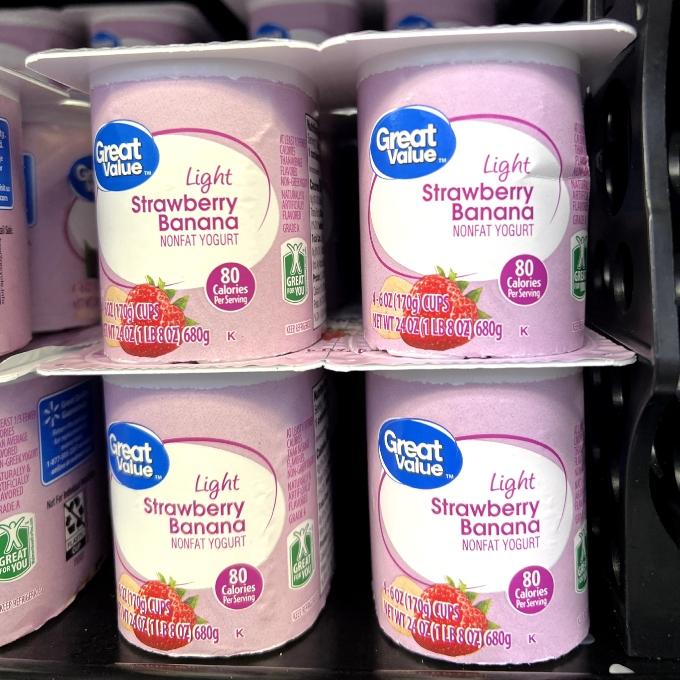 Price: $1.96
Add these sweet treats to your fridge for a creamy dessert.
Enjoy a variety of flavors, like this strawberry banana, and get a pack of six single-serve yogurts at a serious bargain.
Bottom line
Walmart has many delicious fridge snacks and ready-made dinners to help you save and stock up your kitchen.
They even offer special markdowns on certain seasonal items to help you save more on groceries.
It's worth visiting your local superstore to see what's discounted or low in stock.
Lucrative, Flat-Rate Cash Rewards
Current Offer
$200 cash rewards bonus after spending $500 in purchases in the first 3 months
Rewards Rate
Earn 2% cash rewards on purchases