Whether it's due to burnout from having to live paycheck to paycheck, working long hours, inadequate childcare, or struggling to make rent, women are leading the latest massive wave of workers leaving the workforce in what's become known as the "Great Resignation."
Almost 3% of U.S. workers resigned in August — a majority of them female — totaling 4.3 million altogether. The pandemic is to blame, but experts say it's only exposing deep flaws in the American workforce that overwhelmingly affect women, especially women of color, according to CBS News.
Industries losing the highest number of employees are retail, restaurants and bars, and healthcare and social assistance jobs, according to data released by the Bureau of Labor Statistics (BLS). All these sectors employ a high number of female workers.
This new data continues a trend we've seen for nearly a year and a half — women are bearing the brunt of pandemic-related job loss. Women generally bear more childcare responsibilities, but this has become increasingly difficult for many families during a year of remote learning and childcare centers closing.
Women also overrepresent men in jobs that carry a higher risk of exposure. Research from the Brookings Institution reiterates BLS data showing women are more likely to be in positions requiring in-person work, with an even higher number of women of color filling those roles.
All of that stress is reflected in the newest McKinsey Women in the Workplace report, which found that one in three women is considering leaving the workforce or at least downshifting their careers. The report also found that more professional women are taking medical leave to help them cope with exhaustion and stress.
On top of all of this, the Delta variant hit schools hard as many children, unable to receive the Covid-19 vaccine, returned to in-person school this fall. One week in August saw 121,000 children testing positive for the virus, according to the American Academy of Pediatrics and the Children's Hospital. Brookings reports that women are also more likely to take leave in these situations.
Employers are feeling the pain, which has produced a hot labor market for employees. The record number of resignations we've seen over the past few months has employers sweetening their offers with more bonuses and perks. However, economists tell CBS News we won't see an economic recovery until women fully return to the workforce.
The reality is if you're thinking about a new job, now is the time. Take advantage of the hot job market if you can. But if you need a flexible schedule or remote work, you have options! There are great ways to earn extra money without leaving the house, including super easy options like taking surveys online. At the very least, these ideas can be great ways to make extra money until the pandemic eventually cools down.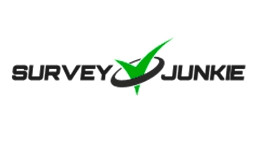 SurveyJunkie Benefits
Over $1 million paid out to Survey Junkie members monthly
Completing three surveys a day can earn you up to $40 a month
Trustpilot rating of 4.5/5 with over 30,000 reviews