If your goal is to make some extra cash, you've come to the right place. Whether you want to make money from home, make money online, or get out of the house to earn your extra cash, we've got you covered with this mega list of easy money-making ideas. They range from part-time work to passive income, but most are side gigs you could easily do in your spare time without risking your full-time job.
Here is a long list of our favorite ways to earn extra cash and make money online – scroll through and find the ones that are best for you.
Earn as much as $130/month taking surveys
Join Survey Junkie today and you can earn as much as $130/month when you complete four or more surveys a day.
While it might sound strange, these "market research" surveys are a known way to make extra cash online. Of course, they won't make you rich … but if you have some extra free time, the money you earn could be enough to cover gas, groceries, coffee, and more!
Sign up here and share your opinion on these companies with simple surveys. Survey Junkie pays out roughly $55,000 per day to its users collectively, and has paid out over $76 million to date.
Earn as much as $130/month when you complete four or more surveys a day
Join the website that has paid out over $17,000,000 for taking surveys
Your opinion matters — but did you know it could also earn you a nice chunk of cash?
Branded Surveys lets you get paid for answering simple surveys for Fortune 500 companies like Walmart, Apple, FedEx, and more! But here's the thing: honest opinions are key. These companies depend on your feedback to innovate and produce new products and services.
When you complete their surveys, you can get paid a nice chunk of cash. Over 2,000,000 people are doing it, and Branded Surveys has paid out over $17,000,000 to date! The best part? It's free to sign up and you'll earn 100 bonus points as a new member!
Getting started takes less than 30 seconds and you can start earning money as early as today.
Ask this company to pay off your credit card debt
Credit card debt is suffocating. It constantly weighs on your mind and controls every choice you make. You can end up emotionally and even physically drained from it. And even though you make regular payments, it feels like you can never make any progress because of the interest.
National Debt Relief is designed specifically to help you get out of credit card debt faster, without having to make drastic life changes. With National Debt Relief, you could pay off your credit card debt (with potentially way less interest) in one simple monthly payment.
How to get National Debt Relief to pay off your debt: Sign up for a free debt assessment here. (Do not skip this step!) By signing up for a free assessment, National Debt Relief can immediately assist you in paying off your debt, but only if you schedule the assessment.
Get the one budgeting app that truly does it all
Ever look at your bank account and wonder where your paycheck went? *Poof,* it's gone … and you have NO idea how you spent it all so quickly.
A budgeting app like Rocket Money could end this problem for you.
Now, some insider info: They *do* have a free version of the app ... but the real money-saving power is found in their premium subscription.
Select a premium subscription when you sign up, and you'll unlock features that actually save you the most money possible. Like their "Cancellation Concierge," which automatically cancels subscriptions for you. (It's pay-what-you-want for premium, too — as little as $3 a month!)
With your premium subscription, you'll also be able to create unlimited budgets, see your full credit report, and get automatic "smart savings" that help you grow your savings on autopilot.
Get paid up to $225 a month while watching viral videos
It sounds crazy. And maybe you're not even sure if it's worth your time. But come on … you're at least a little curious. Getting paid while watching viral videos is a real way to earn cash, and you can do it with a company called Inbox Dollars.
No … it's not going to get you rich. Yes ... it's probably one of the lowest-effort side hustles. But it's totally worth it if you're just sitting on the couch scrolling anyway. Instead of just watching viral videos on YouTube, you could be getting paid actual cash watching those videos and taking surveys instead. Every little bit of extra money counts.
It's simple. You sign up here and confirm your email. Then you watch videos and take surveys. Then you earn cash (yes, actual cash… not "points"). Whenever you're just chilling on the couch login and see how you can earn up to an extra $225 every month.
BONUS: Free $5 when you sign up, confirm your email and phone.
Earn $900 bonus cash back with this best-ever card offer

If you have a side hustle, you need a business card. And the best-ever offer is back on the no-annual-fee Ink Business Unlimited® Credit Card. You can earn $900 bonus cash back after you spend $6,000 on purchases in the first 3 months from account opening.
The Ink Business Unlimited makes it easy to earn cash back on side hustle expenses. Cardholders can earn unlimited 1.5% cash back on every purchase — it's as simple as that!
And you don't need to run a large business to qualify. Whether you have a few employees or run everything yourself as a sole proprietor with a side hustle, you could be eligible.
The best part? There's no annual fee.
Click here to apply for the Ink Business Unlimited® Credit Card
Cancel your car insurance
We've got bad news. You could be wasting $500 every year on overpriced, second-rate car insurance. And you should probably cancel your existing insurance right now, because there's something much better.
This new tool from FinanceBuzz can tell you if you're overpaying for your car insurance in just a few clicks. We match drivers with companies that report saving drivers up to $500 or more per year when they save! Each driver's savings will vary by driving history and how many discounts you're eligible for. And once you try it out, you'll never have to look for affordable insurance again because we find you the lowest rates that other companies can't match.
Oh, and it's also free. And come on — you can't tell us you don't want to save up to $500. To find out if you're losing up to $500 or more a year, just enter your zip code here, answer a few questions and see if you're overpaying. It takes less than 2 minutes.
Get personalized loan results (up to $100k) in under 2 minutes
If you have thousands in debt and you're barely making it paycheck to paycheck, you know how suffocating it is. Debt is always on your mind. It controls your life. And even if you make on-time payments, they're so expensive that you have nothing left over.
A personal loan could help you get out of this situation and lift your monthly debt burden significantly. You could finally pay off all of your debt at once, get rid of the sky-high interest rates, and slash your debt load to one manageable monthly payment.
NerdWallet is a marketplace where you can find personal loans of up to $100,000 with rates as low as 5.99%2 . That's better than most credit cards. And easier than draining your bank account every month. Seeing what you qualify for doesn't affect your credit score, and if you're approved, you could get money the next day.
Get paid up to 5 times a day delivering with Uber Eats
Have a car, bike, or scooter and want to make some extra cash this month?
Look no further than Uber Eats.
With Uber Eats, you can deliver food across town whenever and wherever it works for you and get paid. Just download the app and upload your documents — once you're notified that you're "active," you can start earning!
The best part? You get to be your own boss. There are no supervisors or minimum time you have to deliver, and you can cash out your earnings up to 5 times a day with Instant Pay.1 Plus, you get to keep 100% of your tips, and you could even earn extra with promotional incentives when delivering during peak hours.
With contactless deliveries and the car to yourself, you can roll down the windows, crank up the jams and start earning whenever you want.
Get a free stock valued between $5 to $200
Robinhood is a great option for both new traders and seasoned investors.
With Robinhood it's completely free to buy and trade stocks, options, and more. All trading is commission-free with no account minimums or maintenance fees. They'll even give you a free stock in a company like Apple, Sprint, or Ford.
Sign up using the link below and Robinhood will add 1 free share of stock (valued between $5 to $200) to your account when your brokerage application is approved.
Enter to Win $10,000
Would $10,000 cash help pay some bills?

PrizeGrab is an online sweepstakes website whose mission it is to make sweepstakes simple, easy and fun to enter.
PrizeGrab has awarded more than $2,000,000 in prizes to thousands of winners over the last several years! PrizeGrab's huge $10,000 cash sweepstakes ends soon — just imagine what you could do with that amount of money.
Earn extra cash without getting an extra job
Hard truth: The average American spends roughly 7 hours looking at a screen … per day.9 And the sad part is most of them probably aren't earning any money doing it.
Not anymore!
Sign up for Kashkick and you could earn cash doing simple and fun things on your computer, like taking easy surveys or trying new products! Kashkick has paid out over $2 million dollars to users to date, and the money you earn is deposited quickly and securely via PayPal.
How to maximize your earnings: Kashkick has upfront info on each offer telling you how much you can earn and what steps you need to take to complete a task. Take note and complete as many "featured" offers as you can — they usually pay more and can often be simple!
Beat "Bill Swell" and save up to $335 per year
Have you heard of something called "Bill Swell"? Sounds strange, but knowing what it is could help you save a lot more money this year.
"Bill Swell" is when you pay for subscriptions you don't use, or when the price of bills like insurance or utilities go up … without you noticing. Experts suggest thousands of Americans waste up to $348 per year on subscriptions they don't even use!
Hiatus is an all-in-one finance and bill management app that could help fix this.
Our tip: Go for the "Premium" version. It's only $9.99/month or $48/year, and gives you instant access to their most effective money-saving tools.
Join Hiatus Premium and link your bank account here.
The app will tell you if you're paying more than other people for similar bills, or if you're still paying for unused subscriptions. Their experts can then help cancel those subscriptions and negotiate lower rates for your bills.
Get this powerful all-in-one budgeting app
SoFi Credit Insights is a powerful app that can help you set budgets, categorize your spending, and spot upcoming bills — all for free.
In fact, our editors think it's one of the strongest financial insight apps they've seen. And using it for just 10-20 minutes per week could drastically improve your financial health.
Create budgets and review spending habits. See upcoming bills — and stop paying more than you need to — with bill tracking. Get deep insights into your spending. See all of your financial accounts in one place. And even access your credit score (and get credit insights) for free.3
It's crazy that an app this powerful is completely free.
Sign up in as little as 90 seconds here. No credit card is required, and signing up won't impact your credit score negatively.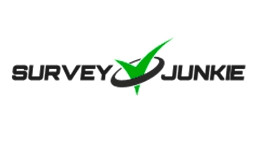 SurveyJunkie Benefits
Over $55,000 paid to members daily
Earn up to $130 a month taking 4 or more surveys daily
$76 million paid out to date
20M+ lifetime members and BBB accreditation
Bottom line
There are lots of articles out there full of endless ideas on how to make money. But it really doesn't have to be hard, and you don't have to do the typical things like sell your stuff on Craigslist or Etsy, drive for Uber or Lyft, or sort through low-paying jobs on Fiverr or Mechanical Turk. If you have an internet connection, you can do just about anything we've recommended.
If you're spending time on social media, consider switching to one of the ways to make money listed above. You could also commit some of that spare time to taking an online course so you can learn a high-demand freelancing skill. Over time your commitment to making money and improving yourself will pay off!