FinanceBuzz Press Room
About FinanceBuzz
FinanceBuzz is a personal finance brand on a mission to democratize financial independence. We believe that nobody should feel limited in their lifestyle or happiness because of the burden or absence of money. Whether you're planning for retirement, saving to buy a house, working to reduce your debt, wanting to travel more, or working towards any other financial goals, we believe anyone, regardless of current income, can achieve financial independence if they take the right steps. 

Also find us on:
Our latest original research
See the surveys, studies, and side hustles we've published recently:

The Grinchiest Cities in the U.S. [2022]
1 in 6 U.S. Adults Say They've Had a Vacation Ruined Due to Rental Car Prices [New Survey]
The Most Popular Christmas Songs in Each State [2022]
Only 39% of Workers Say They can Actually Unplug During the Holidays [2022 Survey]
The Cost of a Turkey in Every State [Thanksgiving 2022 Study]
These are the Best U.S. Cities for Snowbirds
TSA Precheck: 92% of members say cost is worth it [2022 Survey]
86% of Americans Say Rising Food Costs Will Impact Thanksgiving this Year [2022 Survey]
U.S. Airports with the Most Expensive Beer Prices [Study]
30 Trader Joe's Fall Foods, Ranked and Reviewed by a Pumpkin Expert
These States Have the Best Costco Stores, According to Customers
We Paid Someone to Eat Ben & Jerry's Ice Cream for a Year and Rate Each Flavor
The Most Affordable Cities to Own and Maintain Used Cars
We Asked a Personal Finance Expert to Rate Popular TikTok Personal Finance Advice
The Best (and Worst) Cities for People Without a College Degree
NFL Teams with the Most and Least Expensive Tickets (on the Resale Market)
Data Reveals When to Buy NFL Tickets for the Best Prices [Fall 2022]
44% of Parents are Considering Buying a Bulletproof Backpack for Their Child [2022]
Pumpkin Palooza: Get Paid $1,000 to Taste and Rate Trader Joe's Fall Foods

Majority of Americans Think We are Heading to a Housing Crisis [Survey]
Retirement Survey: Market Volatility Changing Americans' Retirement Behaviors and Outlooks [2022 Survey]
Cash for Your Car: Data Reveals Which Online Retailer Gives You the Best Price for Your Car
The Cost of a Glass of Rosé in Every State
Data Reveals When to Buy Concert Tickets for the Best Prices [Summer 2022]
2022 U.S. Airport Cost Rankings: See How Airfare Compares at the Nation's Busiest Airports
How Much Should Music Lovers of Each Genre Budget for Concerts This Summer?
The Cost of a Margarita in Every State
How Much Star Wars Content is on Disney+ (and How Good is It)?
How Much is Your Household Labor Worth? [Survey]
How Much of a Driver's Monthly Income is Spent on Gas? [State-by-State Study]

25% Absolutely Love Peeps, Where Does the Rest of America Stand?

Do Americans Consider Extreme Weather Threats When Deciding Where to Live? [Survey]

The Spending Habits and Lockout Opinions of MLB Fans [2022 Survey]

New Data Reveals How Prepared Americans Are for an Emergency at Home and on the Road

The Cost of a Pint of Guinness in Every State

"Launch Potato" Is Looking to Pay the Ultimate Potato Lover $1,500

High Food Costs Prevent 65% of Americans from Eating Healthy

Cry, Rage, or Sing Along: Here Are the Ultimate Breakup Playlists

Here Are the States Where Tax Filers Are Paying the Highest Percentage of Their Income

Are Fast Food Subscriptions Worth It?

New Data Reveals America's Best Cities for Lasting Love

COVID-19 Travel Survey: Omicron Is Slowing Travel, but Not as Much as Delta

Turn Your Heartbreak into Cash: Get Paid $1,100 to Listen to Breakup Songs for 24 Hours

Best Ski Resorts for Families: Teens Edition [2022]

Cameo Analysis: Which Celebrities Offer the Most (and Least) Bang for Your Buck?

Best Ski Resorts for Families: Young Children Edition [2021-2022]

The Most Popular Holiday Songs in Every State
Retailers That Have the Most Anticipated Black Friday Deals [State by State]

The Most (and Least) Expensive Cities for Holiday Rental Cars
[Survey] 63% of Americans Expect Rising Food Costs to Impact Thanksgiving Dinner

[Electric Vehicle Popularity] Mustang Mach-E Crushes Tesla In Almost Every State

Are High-Budget or Low-Budget Horror Movies Scarier? We Have the Answer [Analysis]

The Most Popular Disney Movies and Rides in Every State

The Spending Habits of NBA Fans on Their Favorite Teams and Players [2021 Survey]

Meet the FinanceBuzz Horror Movie Heart Rate Analyst

America's Best and Worst Airports for Layovers in 2021

44% of Americans With Retirement Savings Have Invested in Cryptocurrency [Survey]

The Most Popular Cryptocurrency in Every State

Halloween Horror Hustle: Get Paid $1,300 to Watch 13 Scary Movies

Florida Tech Jobs: The 10 Best Areas to Work [2021]

The NFL Fans Who Spend the Most and Least Money on Their Team [2021 Survey]

More Than Half of Americans Have Changed or Canceled Travel Because of the Delta Variant [Survey]

Find The Cheapest Way To Stream Your Favorite Sports Teams

Meet the FinanceBuzz Ice Cream Flavor Evaluation Specialist

We Found Which Vehicles People Think the Best and Worst Drivers Own [Survey]

The NFL Fans Who Spend the Most and Least Money on Their Team [2021 Survey]

New Study Reveals America's Road Trip Favorites: From the Best Food to the Best Music

Want to Get Paid to Eat Ice Cream for a Year? We're Hiring.

2021 US Regional Airport Cost Rankings: Which Small Airports Are Most and Least Expensive

The 25 Most Future-Focused Cities in America [2021]
These Are The Most Popular Investment Apps in Every State
Here's What It Costs To Throw a Graduation Party in Every State
Study Reveals the Most Popular Fitness Trends Across the U.S.

Star Wars by the Numbers: Ticket Prices, Popularity, and More

51% of Workers With Access to Wellness Benefits Report Improvement in Mental Health [Survey]

One-Third of Americans Have Made an Investment Because of Something They Saw on Social Media

COVID-19 Has Had a Surprising Impact on Financial Risk Taking

Nearly Half of U.S. Households Have Added Two or More Streaming Services in the Past Year

Our experts

We'd love to share our passion and expertise with you. Our experts are available for interviews, quotes, commentary and bylines.
Josh Koebert
Data Researcher

Areas of expertise

Data analysis, personal finance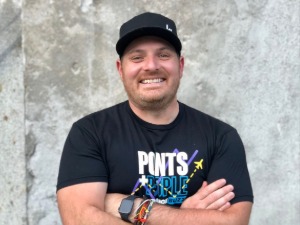 Greg Van Horn
Founder & CEO

Areas of expertise

Entrepreneurship, business credit, credit cards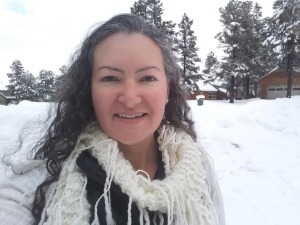 Becca Borawski Jenkins
Editor

Areas of expertise

Debt, retirement planning, cashback credit cards
Tracy Odell
SVP, Content

Areas of expertise

Reward travel with kids, credit cards, student loans
Ben Walker
Credit Cards Writer

Areas of expertise

Budget travel, credit cards, points and miles
Rebecca Wright
Sr. Media Relations Manager

Areas of expertise

Budgeting, cash back, and coupons
FinanceBuzz in the news
TimeOut: New York is the No. 1 'Grinchiest' city in the entire U.S.
LA Times:  How to Find Jobs that Don't Require a College Degree
AdAge: How are Brands Marketing Pumpkin Spice? 
Crain's Cleveland: Cleveland Browns Rank in NFL's Top Five for Preseason TV Rankings
Sports Business Journal: How Many Tickets are Cheaper than Average on the Secondary Market?
Money: 5 Facts That Show How Painful Gas Prices Are Now
Real Simple: Here's How Much a Glass of Rosé Costs in Every State
InsideHook: Which Music Genre Has the Most Expensive Concert Tickets?
PGMag: What's the Best (and Worst) Star Wars Content Streaming Right Now?
The Sacramento Bee: Where to Find Lasting Love in California 
Deadspin: Will the MLB Lockout Affect Fan Spending Habits?
Best Company: 9 Ways to Build Credit Without a Credit Card
ZDNet: Pandemic back-to-school shoppers plan to spend more on tech
Forbes: How To Manage Your Back-To-School Shopping In 2020
Redbook Magazine: Tips for Planning a Socially Distant Road Trip
The Washington Post: How travel loyalty programs are raising the ante while we're grounded
Real Simple: Survey Shows 26% of Americans Are Considering Moving Due to COVID-19—Here's Why

Adweek: Over 50% of Americans Have Canceled Their Summer Travel Plans
LegalZoom: How to Manage Your Debt as a Startup
Finder: How to use credit cards responsibly during coronavirus
OutwitTrade: Financial Independence, Retire Early (FIRE) Practitioners Share Their Stories
Forbes: COVID-19 Won't Be The Last Crisis—These Entrepreneurs Discuss How To Prepare For The Next One
International Business Times: Coronavirus Stimulus Checks: Will Direct Payments To Taxpayers Help Or Hurt The Economy?
GoFundMe: Where to Find Financial Help During the Coronavirus

Huffington Post: 12 Game-Changing Zoom Hacks For Work Meetings And Virtual Happy Hours
Apartment Therapy: What to Do If You Can't Pay Your Mortgage or Rent During the Coronavirus Outbreak
Travel + Leisure: The Best and Worst Airports If You're Always Running Late (Video)
Fortune: How the 2020 election could influence your personal finances
The Wirecutter: Is Hotel Elite Status Actually Worth It?
Consolidated Credit: How Can I Save Money While I'm in Debt?
Seek Capital: The Moment 11 Entrepreneurs Knew It Was Time To Quit Their Jobs

Home Business Mag: Your End-of-Year Tax Checklist: What You Need to Do Before December 31
Reader's Digest: How a $100,000 Mistake Helped Me Turn My Life Around Financially 

NBCNews BETTER: Millennials are determined to retire early. Here's how they can actually pull it off. 
U.S. News & World Report: How Credit Card Issuers Define Travel 
The Motley Fool: Millennials Aren't Shy About Talking Salary -- but Is That a Good Thing? 
MATADOR network: These are the most expensive airports to fly out of in the US 
Lifehacker: Always Buy Airfare on a Credit Card
Press contacts
If you're interested in connecting with one of FinanceBuzz's experts, reach out to our team to coordinate.