Opening a bank account can be as easy as downloading an app or visiting a website. Spend two minutes filling out some basic info, and boom, you're in. Not every bank offers a speedy application, but online-only banks and even some big-name banks have made the account opening process exceptionally easy.
Our top picks for easy bank accounts to open include U.S. Bank, Chase, and Current.
While finding easy bank accounts to open is important, make sure you consider all factors of the account as well. This includes limited fees, easy ATM access, and extra perks that align with your spending and savings habits.
Here are our recommendations for easy bank accounts to open.
Featured Checking Accounts
Earn up to $1,000
When you open a new U.S. Bank Smartly®️ Checking account and Standard Savings account and complete qualifying activities. Member FDIC. Subject to certain terms and limitations. Applicant must reside in AZ, AR, CA, CO, ID, IL, IN, IA, KS, KY, MN, MO, MT, NE, NV, NM, NC, ND, OH, OR, SD, TN, UT, WA, WI, WY to be eligible for Checking account.
Open your new U.S. Bank accounts here

SoFi Checking & Savings - Earn Up to $250 When You Set Up Direct Deposit
4.50% APY7 8 with no account fees. FDIC Insured.
Open Account
Enjoy $200 as a new Chase checking customer
Open a new Chase Total Checking® account and complete qualifying activities.9 FDIC Insured. Offer valid through October 18, 2023.
Open Account
Key takeaways
Easy-to-open bank accounts include a fast sign-up process and other easy-to-use features like online and mobile banking.
Also look for large ATM networks, low fees, and low minimum deposits.
Accounts at Current and Capital One have no monthly fees for their checking and savings accounts.
Unique companies like Revolut, Wise, and Majority include extra features for international consumers looking for an easy experience.
12 easy bank accounts to open
Easy bank accounts to open comparison
Bank
Best for
Monthly fees
Minimum opening deposit
U.S. Bank
High balances
$6.95 with options to waive the fee if you meet certain circumstances


Varies for savings

$25
Chime
Automatic savings
None
None
Ally
Low fees
None
None
Albert
Personalized advice
$14.99
None but must maintain a $10 balance to earn bonuses
Chase
In-person banking
Fees vary across accounts
None but higher amounts earn you higher savings rates
Current
Debit card rewards
None
None
Axos
Rewards checking
None
None on most checking and savings accounts (certain balances are required for others)
Wise
Multi-currency usage
Varies depending on where money is being transferred
None
Capital One
Mobile banking
None
None
Majority
Immigrants to the U.S.
$5.99
None
Revolut
Travelers
$0, $9.99, or $16.99 depending on the plan
None
Discover
Cash back
None
None
U.S. Bank
Earn a bonus when you complete certain actions
Overdraft protection available
ATM fees waived under certain circumstances
Earn interest on checking balances
Only high balances earn high Money Market rates
Monthly service fees on both savings and checkings
Savings account APYs are low
Those with high account balances will appreciate U.S. Bank's tiered approach to rewards. The higher your account balance, the better interest rates and rewards you qualify for. And it's easy to apply for a bank account online. 
Every tier has either no monthly fee or the ability to waive the monthly fee if you meet certain requirements. But those with $250,000 or more earn discounts on other financial products, automatic overdraft forgiveness, and get their ATM fees reimbursed in full, plus numerous other features.
U.S. Bank's Standard Savings deposit account features can't quite keep up with its impressive checking offerings though, providing only a tiny sliver of interest (0.01% (as of May 31, 2023) APY) compared to other banks. U.S. Bank is FDIC insured.
Chime®
Relatively high APY on savings (2.00% (as of Aug. 29, 2023))
Get your paycheck up to two days early with direct deposit4
Large ATM network5
Automatic savings feature
A Chime® Checking Account takes just minutes to open and comes with features like automatic savings and an ATM network of over 60,000 ATMs, all with no monthly fees.6 1
Plus, even though it's not the highest, you'll earn a solid 2.00% (as of Aug. 29, 2023) APY on your savings account balance.2 You do need to open a checking account through Chime to open a Chime High Yield Savings account.3
With Chime, you can also set up alerts and daily texts for your transactions and balance.
Chime account holders have FDIC insurance through Chime's partner banks, The Bancorp Bank and Stride Bank. Chime is not a bank.
Visit Chime | Read our full Chime review
Ally
Fee-free, including overdraft fees
Savings buckets help you save for multiple goals
Early direct deposit available
High APY on savings
ATM reimbursement is limited to $10 per statement cycle
Some fees still apply
Ally is a highly-rated online and mobile bank with no monthly maintenance fees or minimums. Both its savings and checking products are strong, but you'll earn the highest APY (4.25% (as of Sep. 18, 2023)) on your savings. As for your savings accounts, you can divide up your savings goals into different "buckets," allowing you to save for each goal individually.
With the Ally checking account, direct depositors will unlock the ability to get their paychecks two days early. Plus, all account holders have access to double the overdraft protection. Ally is FDIC insured.
Visit Ally | Read our full Ally review
Albert
Personalized financial advice
Automated savings based on your spending patterns
Ask a real human any financial question and get answers seven days a week
No fees on accounts
"Pay what is fair" fee still requires a minimum of $8
Albert combines checking, savings, and investing accounts all on one app. When you sign up, you'll get a checking and savings account that you can control entirely from the mobile app. Sign-up for an Albert Genius account, and Albert will analyze your spending, income, and other factors and start automatically putting money aside for your goals.
A Genius account (which starts at $8 per month) also offers you access to real human advice. You can ask any finance-related question that you have, and one of Albert's geniuses will offer professional advice.
Albert account holders have FDIC insurance through its partner banks, Coastal Community Bank, Axos Bank, and Wells Fargo.
Chase
Wide variety of accounts
Overdraft fee assistance on certain accounts
Most accounts come with fees
Small ATM network
Chase has accounts that work for most customers, assuming you're comfortable paying a monthly fee. All checking accounts come with features such as Zelle for easy payments, no opening deposit requirement, and access to Chase's 15,000 fee-free ATMs.
Chase is the best option on this list for in-person banking with 4,700 branches throughout the country. Chase also offers savings accounts with automatic savings features, as well as overdraft protection on some checking accounts.
Chase is FDIC insured.
Current
Free overdraft protection
Earn up to 7X points on certain debit card purchases
No fees or minimums
Account options for parents and teens
Current is a financial technology company that charges no fees and includes a rewards debit card via its Spend account. Current has 14,000 participating merchants in its rewards program, and you could earn up to 7X the points when you use your card at these retailers.
Current comes with a few stand-out features, like removing gas holds. These are the pesky holds gas stations put on your account to ensure they receive payment. Current gets rid of those so you can access the amount you really have in your account. Plus, Current provides insights into your spending habits so you can better budget.
You can access your Current account with no fees at any ATM in the Allpoint ATM network.
Current's banking partners, Choice Financial Group and Cross River Bank, are both FDIC insured.
Visit Current | Read full Current review
Axos
Many checking and savings options
Rewards Checking comes with a bonus and high APY
Earn cash back on certain checking accounts
Most checking accounts have no fees or minimum requirements
Low APY on savings
Minimum deposit required on certain savings accounts
Axos offers three online checking accounts: one for frequent direct deposits, one meant for high balances, and one for frequent debit card users. Each comes with no fees, but they vary in rewards. The Rewards Checking offers up to 3.30% (as of Sep. 18, 2023) APY, but there's also a Cashback Checking that offers 1.00% cash back.
Axos's savings accounts aren't quite as impressive as its checking offerings, as the High-Yield Savings offers just 0.61% (as of Aug. 29, 2023) APY. Plus, you'll need to deposit $250 to open the account. At least you won't pay any monthly fees.
Axos is FDIC insured.
Visit Axos | Read our full Axos review
Wise
Low international transfer fees compared to other companies
Works with 50+ currencies
Get paid in up to 9 currencies
Funds may not be FDIC insured
Wise is unique because it focuses on sending and receiving different currencies rather than other accounts that let you just work in USD.
You can view all of your different currencies via one Wise account, allowing you to see your spending and balances across multiple currencies. Currently, Wise allows over 50 currencies on the platform.
If you opt into earning interest in your Wise account, you're able to take advantage of FDIC pass-through insurance at the banks where your money is held. If you don't choose to earn interest, your funds are not FDIC insured.
Capital One
Large fee-free ATM network
Multiple fee-free overdraft options
High savings APY
Get alerts for all your spending activities
Low checking APY
Limited branch locations
With Capital One, you can open your account, fund it, send money, check your credit score, and more from Capital One's mobile app. Plus, Capital One's savings account comes with a 4.30% (as of Jul. 21, 2023) APY on any balance. You'll earn just 0.10% (as of Jul. 21, 2023) APY on your checking account, but other features could make the low rate worthwhile.
Capital One has a huge fee-free ATM network of over 70,000 ATMs and mobile check deposit. You can also set up alerts through the app to monitor your balance and keep an eye out for fraud.
Capital One is insured by the FDIC.
Visit Capital One | Read our full Capital One review
Majority
Get paid early option
Earn local discounts with your debit card
No overdraft fees or foreign transaction fees
Unlimited money transfers abroad
Make free international calls via the app
Majority focuses on a key group of people who many banks don't necessarily consider: immigrants. For a $5.99 per month fee, you'll get access to a spending account, a debit card, and, uniquely, free international calling through the app.
Recognizing the need for personalized advice after moving to the U.S., Majority also offers a personal advisor who can answer financial questions. You won't have to meet any monthly account balance or pay an opening deposit.
Majority also has in-person meetup spaces in Florida (Miami, Hialeah, and Orlando) and Texas (Houston and Laredo) where you can open an account and meet other Majority members. 
Majority's banking partner, Axiom Bank, is insured by the FDIC.
Revolut
Debit card lets you spend in 150+ currencies
Control your debit card with spending limits and freeze options
Send and receive 28 currencies
Single-use cards available for online shopping
Premium features available only for fee-based accounts
Monthly fees are high for certain accounts
Revolut supports over 200 countries and lets you send and receive money in 28 different currencies, making it the perfect choice for travelers, immigrants, dual citizens, or those who work with international clients.
Revolut also features a debit card that lets you use your card in over 150 countries. You can manage your card via the app where you can freeze it and create spending limits for yourself. The only catch is that for most premium features, you'll have to upgrade to the $9.99 per month plan or the $16.99 per month plan.
Revolut's partner banks are insured by the FDIC.
Discover
Earn cash back on checking accounts
Get your paycheck up to two days early
No fees or minimum balance requirements on checking or savings
Earn a high APY on any savings balance
Discover has long been a reliable bank, and its checking and savings accounts prove why. With no fees or minimums, they're already off to a good start. Discover's savings accounts come with a high 3.90% (as of May 23, 2023) interest, and Discover's checking account offers 1% cash back on up to $3,000 in debit card purchases each month.
If you're interested in in-person banking, unfortunately Discover won't be a top contender. That said, features like an early payday option and overdraft protection could outweigh the negatives.
Member FDIC.
Visit Discover | Read our full Discover review
How to choose an easy bank account to open
Many bank accounts are easy to open these days, taking just minutes to apply for and set up your account. But there are other features the best banks offer that make them strong contenders. When choosing a financial institution, look for one that offers:
Low fees (or no fees, preferably) Look for a bank account that offers low or no monthly, overdraft, ATM, or transfer fees. These fees can eat into your savings, making it difficult to get what you need from the account.
A large ATM network If you take out cash frequently, you'll want to choose a bank that provides access to a wide network of ATMs. Without fee-free ATMs, you could be stuck paying upwards of $3 per withdrawal. The more ATMs available, the easier it is to access your funds when needed.
An easy online banking and mobile experience The ability to manage your account, check balances, transfer funds, and pay bills effortlessly through a well-designed interface simplifies your banking experience and saves time.
Strong security and insurance Prioritize banks that have robust security measures in place to protect your personal and financial information. The bank you're interested in should have features such as two-factor authentication, encryption, and fraud monitoring. Additionally, consider accounts backed by FDIC insurance, which provides some protection in the event of bank failure.
High APYs, when offered If maximizing your savings is a priority, consider accounts that offer high interest rates. This is especially important for savings accounts, as a higher APY means your money will grow faster over time.
FAQ about easy bank accounts to open
What banks require no deposit to open?
There are a variety of banks that require no deposit to open. Nearly every option on our list has no minimum deposit to open your account. These accounts also often have no monthly fees.
What bank can I open online without going to the bank?
A majority of banks allow you to open basic checking and savings accounts online if you can provide proper identification. You will likely also need to provide your Social Security number or another tax ID number.
Banks recognize that many customers don't have the time to (or simply don't want to) go in person just to open an account. That said, there are still a few holdouts that require you to bring your identification and other documents to an in-person branch.
Can I open a bank account with bad credit?
Most banks offer basic checking or savings accounts that have no credit requirement. It's best to ask the bank directly to understand their specific requirements and policies for opening an account for someone with bad credit.
Easy bank accounts to open: bottom line
Bank accounts that are easy to open take just minutes to get through the application, but they also do a lot more than that. They offer an easy experience overall, providing mobile banking and easy access to customer service and desirable features like bill pay. Plus, to make your life even easier, the best checking accounts and savings accounts offer low or no fees so they don't eat into your account balances.
Methodology
The companies we chose for our list of easy bank accounts to open may be current or past FinanceBuzz partners. We did not review all companies in the market. When evaluating these companies, we considered factors such as account fees, minimum deposit requirements, user experience, application experience, and desirable features.
Disclaimer: All fees are accurate as of August 16, 2023.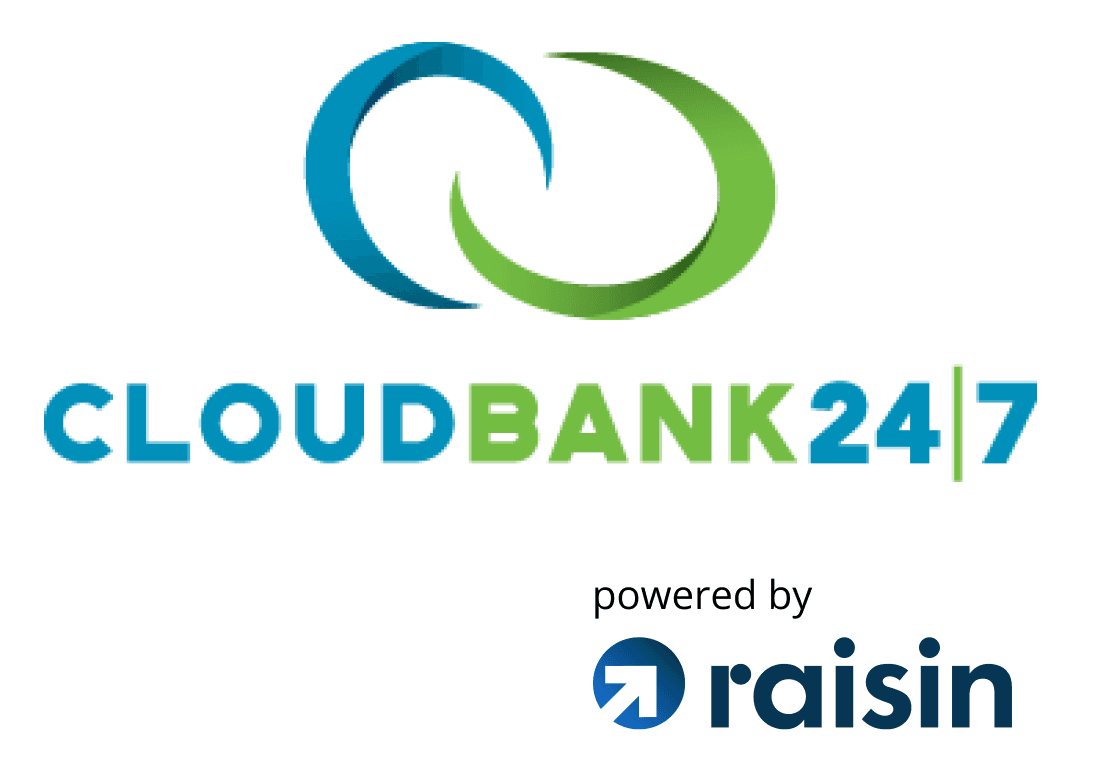 CloudBank 24/7 High Yield Savings Account Benefits
Incredible 5.26% APY10 to boost your savings
Interest is compounded daily and posted to your account monthly
Enjoy 24/7 online access to your account and funds
FDIC insured through Third Coast Bank SSB, no fees, $1 minimum deposit