Online savings accounts are a convenient and innovative banking solution. These accounts, typically offered by financial institutions without physical branches, allow individuals to manage their savings with ease and flexibility.
While traditional banking with the best banks and credit unions has its loyal fanbase, it's hard to compete with the convenience of being able to manage your bank accounts from a computer or smartphone.
Additionally, online savings accounts often offer better interest rates than traditional brick-and-mortar banks, giving your savings a chance to grow faster. This is especially true if you open a high-yield online savings account.
Let's explore how online savings accounts work and learn about their benefits and drawbacks.
Featured High Yield Savings Accounts
CloudBank 24/7 Savings - 5.26% APY1
High-yield savings account. $1 minimum deposit. FDIC insured.
Open Account

Upgrade Premier Savings - 5.07% APY
High Yield Savings Account. $1,000 minimum balance. FDIC Insured through Cross River Bank.2
Open Account

SoFi Checking & Savings - Earn Up to $250 When You Set Up Direct Deposit
4.50% APY3 4 with no account fees. FDIC Insured.
Open Account
What is an online savings account?
An online savings account is a savings account with a financial institution that typically doesn't have any brick-and-mortar bank branches and operates fully online.
Benefits of online savings accounts
There are several pros to online savings accounts that can make them attractive to many people:
Easy-to-use platforms: Since all of your interactions with your account take place digitally, you have the freedom to manage your savings whenever and wherever you like, without the hassle of having to add another stop to your schedule or having to wait for the bank to open.
User-friendly websites and apps: The websites and mobile banking apps are essentially storefronts, so online banks often devote lots of resources to make sure they're optimized and easy to navigate. This allows you to skip the lines at the bank and seamlessly move your money around with just a few clicks on your bank's website.
Lower overhead and lower fees: The absence of physical locations also means online banks don't have to pay the typically associated costs, such as maintenance or real estate costs. These savings are often passed on to online bank customers in the form of higher interest rates, lower fees, no monthly maintenance fees, and no minimum account balances or daily balances. This gives customers more flexibility and freedom to do what they want with their money. This means they can be a good fit for financial goals like building an emergency fund.
Keep in mind
Even though they're completely digital, online savings accounts must follow the same banking regulations as traditional banks, such as limiting the number of withdrawals each month to six in compliance with Regulation D of the Federal Reserve.
Drawbacks of online savings accounts
Online savings accounts do have their cons when compared to traditional brick-and-mortar banks. This includes:
Cash is harder to deposit: If you regularly deal with cash, you might find yourself without simple means of depositing into your account. That's because some online banks don't provide ATM cards. This might require a separate checking account just to handle these sorts of transactions. For those who don't want their deposit accounts spread across multiple institutions, this could be an inconvenience.
ATM access may come with fees: Some online savings accounts might be linked within the same bank to online checking accounts that provide debit cards. However, using this debit card may incur ATM fees when used outside the bank's ATM network. On the plus side, you may earn cash back or have access to budgeting tools in your online bank's mobile app.
So it's important that you shop around to see what each bank account offers and to find the account that fits your banking needs.
How do deposits and withdrawals work in an online savings account?
Most online banks offer several ways to make deposits and withdrawals, though they might vary from bank to bank. Here are the most common ways to fund and get money out of an online savings account:
Depositing funds into your account
Transfer funds from a linked account, also known as an ACH (Automated Clearing House) Transfer
Deposit checks, either by mail or mobile check deposit
Receive direct deposit from your employer
Receive wire transfer
Withdrawing money from your account
Transfer money to a linked account
Request a check
Use outgoing wire transfer
Use ATMs, if your savings account is linked to a debit card
Things get a bit more complicated when it comes to depositing cash because of the lack of physical branches. While there are some online banks that have a few retail locations, like Capital One cafes, these are few and far between. If you find yourself needing to deposit cash, you can try one of these options:
Cash deposits
Deposit locally into an account with a physical branch and transfer the funds electronically
Buy a money order and deposit it like you would a check
Load cash onto a reloadable prepaid debit card, such as the American Express Bluebird card, and transfer the money electronically to your online savings account
Deposit into an ATM that accepts cash deposits (if available)
Top savings accounts for September 2023
With so many savings account options to choose from, it can all be a bit overwhelming. Factors like having a high annual percentage yield (APY) and low or $0 monthly maintenance fees are essential when making your decision.
Luckily, we've made it easy for you to pick the best option to start earning compounding interest at a rate higher than the national average. Here are our top recommendations, and you can also check out our list of the best savings accounts for September 2023.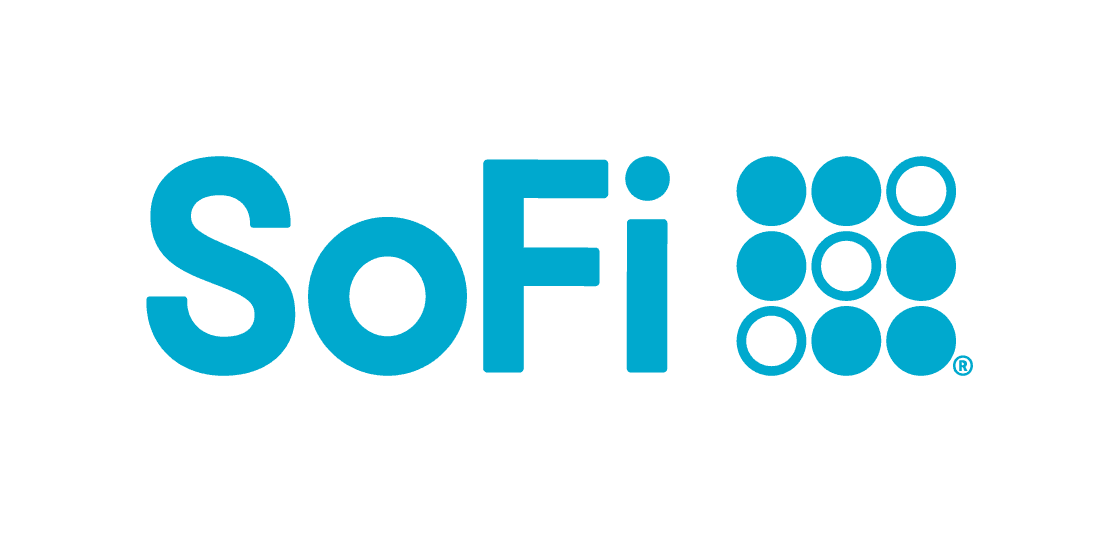 SoFi Checking and Savings Benefits
Earn up to a $250 bonus and up to 4.50% APY3 on your money
No account, overdraft, or monthly fees
Get your paycheck up to two days early5
Savings of up to 20% or more on select trips booked through SoFi Travel
Access additional FDIC insurance up to $2 million
How to open an online savings account
If you decide that an online savings account can help you meet your savings goals or other personal finance goals, then you may be ready to open an account. The process for opening an online savings account is pretty straightforward. It should only take a few minutes and usually involves completing these steps:
Fill out the application

Here you'll submit your personal identifying and contact information, including your name, date of birth, address, phone number, email, and tax identification number (such as a Social Security number).

Choose your account type

You'll need to decide whether you want to be the sole account owner or if you want a joint account. If you choose to have a co-owner, you'll need to enter the personal information of each account holder.

Designate beneficiaries

In this section, you can choose who will receive the money from your account in the event you pass away.

Fund the account

How much you must put with your initial deposit depends on the bank — many require just $1, but others may require a larger minimum deposit to open the account. Once you decide on the amount, the most common methods to fund the account are by bank transfer, sending or depositing a check, or using a wire transfer.

Set up your login information

Since access to your savings account is online, you'll need to set up a username and password to complete the setup of your account.
FAQs about online savings accounts
What kind of interest rates can I expect?
Higher interest rates are one of the major benefits of online savings accounts, though they vary from bank to bank. A savings account with Capital One 360, for instance, will give you an interest rate of 4.30% (as of Jul. 21, 2023), while the Aspiration Spend & Save account offers up to 3.00% (as of May 9, 2023) APY with Aspiration Plus. Online banks are generally a good place to look for a high-yield savings account with a competitively high APY.
How can online banks offer such good interest rates?
Because online-only banks don't need to pay the employee wages, maintenance, and real estate costs associated with brick-and-mortar branches, they can charge fewer fees, require no minimum balance, require a low or no minimum opening deposit, and usually offer better interest rates.
What is the typical minimum balance for an online savings account?
The minimum balance requirement for an online savings account is usually structured one of three ways:
No minimum balance, which is typical for many online banks
A minimum balance to keep the account open, which could be as little as $1 or as much as several thousand dollars
A minimum balance to earn the advertised high interest rate, with anything less earning a lower APY
Is online banking safe? Is my money insured?
To discover the type of protection you are when banking online, make sure your new bank has the words "member FDIC" somewhere on its website or marketing materials. The FDIC, or Federal Deposit Insurance Corporation, is an independent agency of the United States government. If you deposit money at an FDIC-insured bank and the bank later fails, your money is protected (typically a maximum of $250,000 is covered) by that FDIC insurance.
However, banks are not mandated to be FDIC-insured, so it's always important to make sure the bank you're considering is. To see if a bank is FDIC-insured, you can go to the FDIC BankFind page. If you are banking with a credit union, make sure they are covered by the National Credit Union Administration (NCUA).
Even if the online account is insured by the FDIC, you should make sure the bank you choose uses robust technology to protect your money because the FDIC does not provide reimbursements for fraud perpetrated against accounts.
Is your money stuck in an online savings account?
No. Just like a traditional savings account, your money is accessible to you when you need it. With just a few clicks, you can move money in and out of your savings and into another account.
Transfers to an account within the same bank are usually instant, while transferring to an account with a different bank might take a few business days before the funds are made available.
What is the best protection for online banking?
There are measures you can take yourself to help protect your account from malicious parties and fraudulent activity, such as setting up multi-factor authentication and text alerts, using difficult passwords, avoiding public Wi-Fi when accessing your bank information, and installing anti-virus software, to name a few.
Most banks offer some type of security guarantee and limited liability protection for their customers. Ally Bank, for example, offers a security guarantee which states "that you will not be liable for any unauthorized Online or Mobile Banking transaction as long as you report the unauthorized transaction...within 60 days from when your statement is made available." Ally also offers a range of security measures, from account monitoring to free anti-virus software that can protect up to three devices.
Online savings accounts: bottom line
As banking practices develop, online savings accounts may continue to provide various advantages that appeal to a wide audience. Online savings accounts can be a great fit for financial goals like creating an emergency fund or saving for short-term goals.
Online savings accounts feature user-friendly websites and apps, accessible platforms, and cheaper overhead expenses, all of which lead to greater interest rates, fewer fees, and no minimum account balance requirements.
However, before choosing a specific online savings account, make sure to compare the available offers to find the one that meets your financial needs.
Disclaimer: All rates and fees are accurate as of May 9, 2023.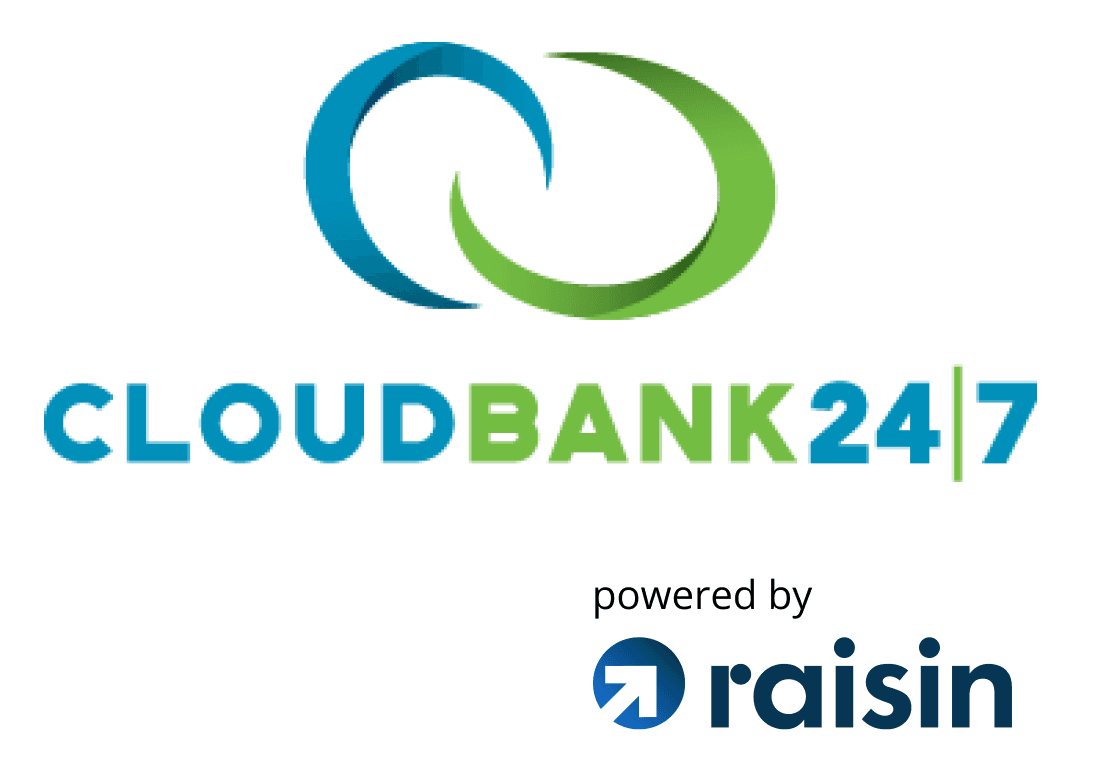 CloudBank 24/7 High Yield Savings Account Benefits
Incredible 5.26% APY1 to boost your savings
Interest is compounded daily and posted to your account monthly
Enjoy 24/7 online access to your account and funds
FDIC insured through Third Coast Bank SSB, no fees, $1 minimum deposit