Whether you're saving for a down payment for a home or just want to park some cash and earn some interest, a savings account could be the solution. Savings accounts safely store your money and pay interest at the same time.
Finding the perfect savings account when there are so many options can feel overwhelming, though. To help, we've narrowed down the list of options to the eight best savings accounts. We'll also share tips on how to pick the best account for your personal finance situation and the key factors to look for.

Featured Offer
Turn your savings into passive income
Incredible 5.26% APY5 to boost your savings
Interest is compounded daily and posted to your account monthly
Enjoy 24/7 online access to your account and funds
FDIC insured through Third Coast Bank SSB, no fees, $1 minimum deposit
The best savings accounts of September 2023
Compare the best savings accounts
Varo Savings account: Best for high interest on small balances
Varo offers a savings account with a unique twist that allows you to earn a high interest rate well above the national average on certain balances. The account can even be managed through the iOS or Android mobile app.
Join The Bank with 0 Monthly Fees
Learn More
Typically, the account comes with an APY of 3.00% (as of Aug. 29, 2023). However, you could bump that up to 5.00% (as of Aug. 29, 2023) APY. To get the highest APY, you must receive total qualifying direct deposits of $1,000 or more each month.
The twist is depositors cannot allow their Varo saving account to exceed a daily balance of $5,000 any time during the calendar month to earn this higher interest rate. This limit may seem counterproductive to some people for a savings account, but if you're just starting to save or you want an account for a specific goal, this could be a great fit and a simple way to earn a highly competitive interest rate.
… Or read our Varo Savings account review.
UFB Premier Savings account: Most accessible high-yield savings rate
UFB Premier Savings has a high APY rate with relatively few strings attached. You can get up to 5.25% (as of Aug. 29, 2023), and UFB Direct doesn't require you to set up direct deposit. You also don't have to maintain a minimum balance or pay any maintenance fees.
This account also comes with a complimentary ATM card, which is good because UFB Direct is an online bank. If you need access to cash, you'll need to use an ATM. And while UFB doesn't reimburse ATM fees, it does have around 91,000 ATMs across the U.S. that you can use for free. Use the mobile app to find one near you.
Tip
UFB Direct is a subsidiary of Axos Bank. But we recommend UFB Direct's savings account over Axos High Yield Savings due to Axos's significantly lower APY rate: 0.61% (as of Aug. 29, 2023).
Wealthfront Cash account: Best savings account alternative
The Wealthfront Cash account is not a savings account, and it's not offered by a bank. This Cash account is similar to a high-yield savings account, but it comes from investment robo-advisor Wealthfront rather than from a traditional bank.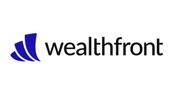 Wealthfront Cash Account - 4.80% APY6
High Yield Cash Management Account. $1 minimum deposit. FDIC Insured.
Open Account
Details aside, the Wealthfront Cash account is worth your attention due to its impressively high interest rate. You can get 4.80% APY. And unlike a lot of savings accounts, the Wealthfront Cash account doesn't have minimum balance or direct deposit requirements. It also doesn't charge any maintenance fees.
Keep in mind that Wealthfront is online only, so you can't walk into a brick-and-mortar location. In this case, that also means you can't deposit cash.
…or read our Wealthfront Cash Account review
CIT Bank Savings accounts: Best for building a savings habit
CIT Bank offers a few savings accounts that proactively help you build a savings habit. For people looking for a bank with multiple account options, CIT also offers a checking account, certificates of deposit (CDs), and mortgage loans.
CIT Bank Platinum Savings - 5.05% APY7
High Yield Savings Account. $5,000 minimum balance. FDIC Insured.
Open Account
The CIT Bank Platinum Savings account has the highest APY of all CIT's options: 5.05%. This account has no maintenance or account opening fees, but it does have a minimum deposit requirement of $100. You also have to maintain at least a $5,000 balance to get the highest APY, but that's still relatively accessible compared to CIT Bank's Savings Builder account. If you can swing the minimums, then this account's APY is a great catch. 

If you're trying to make savings a habit, then the CIT Bank Savings Builder account is excellent for saving money consistently. The bank rewards you with a higher APY of up to 1.00% (as of Aug. 29, 2023) if you make at least one deposit of $100 or more each month. You can also earn the higher APY by maintaining a minimum balance of $25,000. Otherwise, you earn only 0.40% (as of Aug. 29, 2023).
CIT Bank also offers a Savings Connect account that pays a higher APY of 4.65% (as of Aug. 29, 2023). if you have a linked eChecking account and deposit $200 or more per month from an external account into that account. This also promotes saving for people trying to build a savings habit.
Any of these bank accounts can be managed using CIT Bank's iOS or Android apps.
… Or read our CIT Bank Savings Builder Account review.
Citi Accelerate High-Yield Savings: Best traditional bank
If you prefer to bank with a national bank and still want a high APY, the Citi Accelerate High-Yield Savings account may be a smart fit for you. The account offers an APY of 4.35% (as of September 29, 2023) and doesn't limit the amount of interest you earn. You can even open an account with no minimum balance.
This account is online-based, which means you won't hear about it in a Citi branch. The good news is you can manage this account and any other Citi accounts you have, such as a Citi Double Cash credit card, 24/7 through the Citi mobile app for iOS and Android devices.
Unfortunately, the Accelerate account is only available in select markets. But for those in the right locations, the Citi Accelerate could be a great fit.
American Express High Yield Savings account: Best for customer service
The American Express High Yield Savings Account stands out for its outstanding customer service. If you want to be able to contact your bank whenever you want, this account could be a smart choice. The American Express National Bank offers customer service by phone 24 hours per day, seven days per week, to answer questions or deal with issues you may have.
The account is competitive in other aspects, too. For example, it offers an APY of 4.30% (as of Sep. 27, 2023) with no minimum balances and no monthly fees.
American Express also offers CDs, IRAs, personal loans, and credit cards. They have apps for Android and iPhone devices to manage your credit cards. If you have a credit card and a high yield savings account, American Express is currently testing allowing account holders to manage their savings account via the app if they have signed up for one-click access.
... Or read our American Express High-Yield Savings Review
High Yield Chime® Savings account: Best for automated savings
If you don't want to worry about managing your account activity and balances or you have a higher savings goal in mind, Chime4 might be a smart solution. 
Chime® Checking4 - No Fees + Early Paydays3 8
Checking Account. No minimum balance. FDIC Insured through The Bank Corp Bank, N.A. or Stride Bank, N.A.
Open Account
The Chime High Yield Savings Account offers an annual percentage yield (APY) of 2.00% (as of Aug. 29, 2023) 2 with no fees3 , no minimum account balance requirement, and no maximums on earning interest.
And with your Chime Checking Account, you can take advantage of some helpful automated savings features. You can save the change from every purchase you make with your Chime Visa Debit Card.1 Or you can set up the account to automatically transfer money from every paycheck1 into your savings.
Mobile banking is available for all Chime accounts via their iPhone or Android apps.
… Or read our Chime review.
TD Bank Savings accounts: Best for ATM fees
If you're looking for a savings account from a big bank that doesn't charge ATM fees and offers a wide variety of account types, TD Bank may be worth considering.
TD Bank offers two savings accounts, including the TD Beyond Savings account and the TD Simple Savings account. It also offers its clients checking accounts, CDs, credit cards, mortgages, personal loans, IRAs, and many other services.
The TD Beyond Savings Account requires a $20,000 minimum balance to waive the monthly maintenance fees. But the TD Simple Savings account only requires a $300 minimum balance to waive those fees.
Neither account offers impressive APYs, but the TD Beyond Savings account provides free ATM transactions anywhere as long as you maintain a $2,500 minimum daily balance. They even reimburse other banks' charges from non-TD ATMs. This gives you a lot of leeway when it comes to ATM access.
Like most TD Bank accounts, this account can be managed by using their Apple or Android app on your mobile device.
Featured High Yield Savings Accounts
CloudBank 24/7 Savings - 5.26% APY5
High-yield savings account. $1 minimum deposit. FDIC insured.
Open Account

Upgrade Premier Savings - 5.07% APY
High Yield Savings Account. $1,000 minimum balance. FDIC Insured through Cross River Bank.9
Open Account

SoFi Checking & Savings - Earn Up to $250 When You Set Up Direct Deposit
4.50% APY10 11 with no account fees. FDIC Insured.
Open Account
Other popular savings accounts
In no particular order or rankings, here are more savings account options:
Note that this list doesn't include all available savings accounts. If you're interested in earning airline miles rather than cash with a savings account, consider Bask Bank.
What is a savings account?
A savings account is a type of bank account designed to allow you to put away money you don't intend to spend in the near term. Savings accounts typically pay interest in the form of an annual percentage yield (APY), which can serve as an incentive for you to keep money in the account.
People use savings accounts for a variety of purposes. For example, you might use yours to save for a new computer, a future vacation, college costs for your kids, an emergency fund, to buy your next car, or any other goal.
Having multiple savings goals is among the reasons to have more than one savings account. Some banks allow you to open multiple savings accounts and create custom names for each. This could enable you to visualize your savings goals better.
Savings accounts at banks generally come with FDIC insurance. This covers you up to at least $250,000 in case the bank fails, and your funds go missing. Savings accounts don't lose money due to market movements like an investment could. They have high liquidity, so they've historically been a reasonably stable place to stash any cash you want to have quick access to.
Traditionally, savings accounts have been subject to Regulation D, which limits deposit accounts to six withdrawals per month. However, the Federal Reserve suspended the enforcement of this rule in April 2020 due to the coronavirus pandemic. This is known as an interim final rule, which means it is not yet finalized but could become finalized in the future. Check with the savings account you're considering to see if there are any withdrawal limits on the savings accounts you're considering.
Tip
Savings accounts can vary depending on the financial institution, which could be a local credit union in California or a national bank with locations across the country. Some savings accounts require a minimum opening deposit, while others don't. Generally, yes, many savings accounts offer banking apps for managing your money on the go, including if you want to deposit checks or use popular direct deposit methods. Before choosing a savings account, make sure it provides the services you want.
Types of savings accounts
Most of us probably think of a traditional savings account when someone says the words "savings account" to us. But there are actually a few different types of savings accounts:
Regular savings accounts and high-yield savings accounts: These are the accounts most people are familiar with. They may be offered at a brick-and-mortar bank (like Chase or Bank of America) or by online financial institutions (or a combination of both, like Capital One). Depending who offers the account, you may or may not have access to things like wire transfers or if it's an online only bank you may have to deposit your money via ACH as opposed to being able to deposit cash.
Certificate of deposit accounts: Also known as CDs, these accounts often pay high returns on your money, but you may not be able to withdraw the money when you want to. You are typically committed to a specific term length before you have access to your money again.
Money market account: The main advantage of these is that they often provide a higher interest rate. However, these accounts usually have a higher minimum balance requirement.
Cash management account: These accounts combine checking and savings account features. You may also receive a higher interest rate than a standard checking account, though maybe not as high as with one of the best high-yield savings accounts.
Savings accounts vs. CDs
Both savings accounts and CDs (Certificates of Deposit) give you a way to stash money away for emergency savings or that big vacation you've always dreamed of. CDs often offer high rates — or at least higher than most savings accounts. But while savings accounts allow you to withdraw your money almost anytime, CDs typically include term agreements that require you to keep your money in the account for a specified period of time.
Unlike savings accounts, you'll usually face a penalty fee if you take your money out of a CD early. You can get a no-penalty CD to avoid the potential fee, but the rates are usually lower than time-bound CDs, which makes them roughly equivalent to a high-yield savings account.
How does compound interest work?
Compound interest is a powerful feature that the best savings accounts offer. To understand why this feature is so powerful, let's go over how compound interest works:
Your initial balance earns interest that gets calculated on a certain time basis, possibly daily or monthly.
After your interest earnings are calculated, that newly earned money is automatically deposited into your account.
Now the interest you earned can earn interest too.
Simply put, compound interest is the interest you earn on your interest. This means a small difference like a competitive APY can make a huge impact on your savings. This is why high-yield savings accounts, or savings accounts with 5% interest, are so valuable.
Here's an example showing the difference the savings account rate can make when you factor in daily compounding interest. We'll look at a traditional savings account at the current average APY of 0.45% (as of Sep. 20, 2023) versus a high-yield savings account with a 3.00% APY.
| | | |
| --- | --- | --- |
| | Traditional bank with 0.45% (as of Sep. 20, 2023) APY | High-yield savings account with 3.00% APY |
| Initial balance | $10,000 | $10,000 |
| Balance after 1 year | $10,045 | $10,300 |
| Balance after 5 years | $10,227.03 | $11,592.74 |
| Balance after 10 years | $10,459.22 | $13,439.16 |
APYs can vary widely from bank to bank, as can the timeframe the interest is compounded (the more often it compounds, the faster your money grows). Some banks require you to maintain a high balance in your account; some have no balance stipulations. 
How to pick the right savings account for you
Figuring out how to choose a savings account can feel overwhelming, but it doesn't have to. Here are a few factors to consider to help you find the perfect account for you:
FDIC or NCUA coverage: Banks that are FDIC members and credit unions that are National Credit Union Administration (NCUA) members offer account holders up to $250,000 of insurance on qualifying account types. This gives you peace of mind that your money will be safe even if the bank or credit union fails.
Interest rate or APY: Savings account interest rates and APYs are different ways of expressing the rate of the money you'll earn by leaving your cash in your account. The higher your interest rate or APY, the more you'll earn. Savings accounts from traditional banks don't typically have the best rates. Online banks tend to have competitive rates.
Service fees: Ideally, you'd find a bank with no fees. However, some banks offer additional services that may be worth paying fees depending on your circumstances. Make sure you read the fine print to understand what fees you may be subject to before opening a new account.
Minimum deposit requirements: Some accounts require you to deposit a certain amount just to open them. If you've already saved a lot, this initial deposit may not be an issue. But if you're new to saving, you'll want to take this into consideration and make sure you have this amount ready to deposit.
Minimum balance requirements: You may have to pay monthly maintenance fees if you don't meet monthly minimum balance requirements. Some banks do not have these requirements, which may be a factor you want to prioritize depending on your situation.
Online bank versus physical branches: The best high-yield online savings accounts may offer higher interest rates because the bank has lower overhead, which means the bank won't have physical branches you can visit. Brick-and-mortar banks have higher expenses to stay open and therefore usually have lower interest rates, but they'll provide in-branch services. Decide whether you prefer in-person or online banking before opening an account. Some banks may even offer a blend, providing paper statements and paper check-writing as well as mobile check deposit.
Customer service: Check how and when you can contact customer service if you anticipate needing help with your account. Some banks offer in-person, phone, or online chat support.
Many financial institutions offer easy access to your account, with online and app options; some don't. Some may offer a variety of financial services, while others may not have physical locations. Make sure you know which are the best banks for offering the things that are important to you.

Our methodology
In determining our list of the best accounts, we looked at eight popular financial institutions and evaluated them according to a set of criteria we consider critical to the consumer. We did not evaluate all banks or credit unions in the category. We used editorial judgment to determine what use or user each savings account would be best for.
FinanceBuzz evaluation criteria include:
FDIC insured: All banks included on our list are insured by the Federal Deposit Insurance Corporation. You'll often see this indicated on a bank's website with the phrase "Member FDIC."
APYs: We evaluated the APYs offered on the different accounts and the requirements to earn those APYs.
Account features: We considered the features each savings account offered, including access to other financial products, ATM fees, the ability to set up automatic transfers, mobile app availability, and more.
Minimum account opening balance: We included a variety of accounts in this regard as some accounts will be more available to newer savers, while others may have more savings and prioritize other bank account benefits.
Fees: We considered any fees each account may have, including monthly maintenance fees, ATM fees, and more.
Customer service: Customer service hours and contact options influenced what the accounts were classified as best for.
FAQs
Can you lose money in a high-yield savings account?
It is extremely rare to lose money in a high-yield savings account. If you deposit money into an FDIC- or NCUA-insured bank, you have at least $250,000 of insurance to cover you if the institution fails. If your balance exceeds the insurance limits and the bank fails, then you may not recover your entire balance. You could also technically experience a decreasing balance if the bank where you hold the account charges you fees and you're not making any additional deposits.
How much interest will I get on $1,000 a year in a savings account?
The amount of interest you'll earn on $1,000 in a savings account depends on the APY your account earns and how often the interest compounds. For example, if your interest compounds daily and you earn a 1.00% APY, you'd earn $10.05 over 12 months. But if your financial institution offers just a 0.20% APY with daily compounding, then you'll only earn $2.00 in interest during the same 12-month period.
How often do interest rates change?
Interest rates typically change as economic conditions change, so how often they change will vary. While not directly correlated, banks and credit unions might change rates shortly after the Federal Reserve makes changes to what is commonly known as the federal funds rate. Recently, the fed rate has been changing quite a lot. However, banks are not required to change rates based on the Federal Reserve's actions.
Bottom line
Whether you're looking for your first savings account or one that pays more interest, opening a new savings account doesn't have to be difficult. First, decide which features are most important to you. Then, find a savings account that excels in that area.
If you're looking for a savings account to help you work toward your financial goals, consider looking into the savings accounts listed above. And if you're looking for a financial institution that offers more than just savings accounts, be sure to check out our list of the best banks. There you'll find banks that offer checking account, money market accounts, and more.
Disclaimer: All rates and fees are accurate as of May 9, 2023.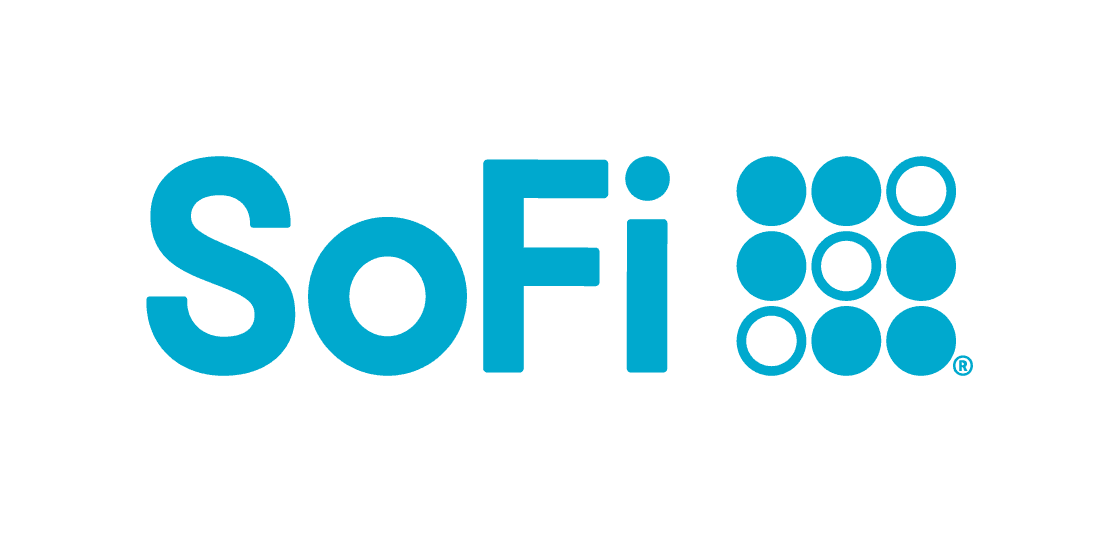 SoFi Checking and Savings Benefits
Earn up to a $250 bonus and up to 4.50% APY10 on your money
No account, overdraft, or monthly fees
Get your paycheck up to two days early12
Savings of up to 20% or more on select trips booked through SoFi Travel
Access additional FDIC insurance up to $2 million