SurveyJunkie
Over $1 million paid out to Survey Junkie members monthly
Completing three surveys a day can earn you up to $40 a month
Trustpilot rating of 4.5/5 with over 30,000 reviews
Visit SurveyJunkie
Inbox Dollars
Get a $5 bonus when you register with your email
You could earn money by taking surveys or making online searches
Over $80 million paid to members so far - how much can you earn?
Visit Inbox Dollars
If you're considering how to make extra cash or trying to find new ways to make money from home — taking surveys can be a great solution to supplement your income. Online surveys are one of the best side hustles for anyone with a bit of extra time, especially because they don't require any particular skill set and can be done anywhere, on your own schedule.
Getting paid to take surveys might sound too good to be true, but it isn't. Believe it or not, understanding the needs and interests of people like you is helpful for companies and that market research is 100% worth paying for. Here's how it works: you'll spend a few minutes answering questions, watching videos, or even just shopping — and then get paid for your time.
To help you get the most out of your time, we've put together a list of the best online survey sites out there. Here are our picks and a few things to know to be successful and stay safe before you start answering surveys.
Best survey sites of September 2023
Best for user experience: Survey Junkie
Survey Junkie is easy to use and allows users to get paid to answer surveys on just about anything. Once you sign up, Survey Junkie will give you a few prompts to learn your areas of interest, then you can start getting paid right away.
Because anyone 18 and older can sign up, this is a great survey site for all ages of aspiring side hustlers. Another thing we love about it? Transparency. You'll always know how much you're getting paid (per survey) before starting one. That way, you can plan out your time to maximize your earnings. You can cash out those earnings as an Amazon gift card, PayPal cash transfer, bank account transfer, or with other gift card options. 
Although other websites or apps might offer different ways to earn money beyond taking surveys, Survey Junkie specializes in one thing and it does it well. You can check out our Survey Junkie review for more details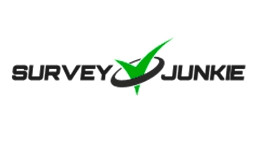 SurveyJunkie Benefits
Over $55,000 paid to members daily
Earn up to $130 a month taking 4 or more surveys daily
$76 million paid out to date
20M+ lifetime members and BBB accreditation
Best for fast payouts: Branded Surveys
Like most survey companies, Branded Surveys offers survey opportunities based on your interests, allowing you to earn points that can be redeemed for gift cards or cash. Unlike some other companies, Branded Surveys has a fast payout time, which means you can expect to get paid in just one to three business days — making this a great choice for anyone who needs fast money.
Branded Survey also works with a lot of top research firms, and it provides other incentives that can help you earn money. For example, you can earn extra points by referring a friend, taking partner company surveys, or participating in one of its daily polls. You can learn more in our Branded Surveys review.
Branded Surveys Benefits
Take surveys to earn cash
Have your opinions heard
Get paid via PayPal, bank transfer, and gift cards
Best for online games: InboxDollars
InboxDollars scores a four-star rating from reviewers. One of the reasons we love InboxDollars is that it has so many ways to get paid. Although you can take surveys, you can also earn money by reading emails or even playing online games. The company also provides access to exclusive coupons and online deals, which allows you to save money on your everyday purchases. Plus, you'll get a $5 bonus just for signing up.
You can also get a referral bonus by getting your friends to sign up. 
Because InboxDollars has both iOS and Android apps, it's a great side hustle for people looking to make a bit of money while on the go, like on a lunch break or while waiting for your always-late friend to show up. You can check out our InboxDollars review for all the details.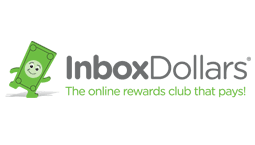 Inbox Dollars Benefits
Get a $5 bonus when you register with your email
You could earn money by taking surveys or making online searches
Over $80 million paid to members so far - how much can you earn?
Best for customer service: LifePoints
LifePoints features an easy sign-up process and flexible options for redeeming your LifePoints, which is the virtual reward you earn for completing surveys. You can redeem your points for e-gift cards and PayPal credits. 
LifePoints also offers weekly bonus points and occasional extra prizes such as phones and tablets. It has both iOS and Android apps and over 25,000 reviews on Trustpilot, averaging 4.3 stars out of 5. Reviewers praise its reliability and excellent customer service. 

Learn more about LifePoints.
Best for reward variety: Ipsos iSay
Ipsos iSay is an established market research company that offers a clean interface and a straightforward user experience. It focuses on surveys and rewards points for completed surveys. 
Ipsos iSay offers a variety of options for redeeming your points, including Starbucks and Dunkin' Donuts gift cards, PayPal funds, Target gift cards, Prepaid Visa cards, and Walmart, Home Depot, and Lowe's gift cards. You can also donate points to the American Red Cross.
Ipsos iSay has an average of 4.2 out of 5 stars on Trustpilot over more than 43,000 reviews. 
Learn more about Ipsos iSay.
Best for coupons: Swagbucks
A lot of people rate Swagbucks highly. It might have something to do with the $10 welcome bonus, but it might also be the sheer number of ways it allows you to earn extra cash.
Online surveys, shopping, videos, games, emails, and even coupons are all available through Swagbucks and can either increase your earning potential or save you a bit of money. Earning opportunities are also available through its mobile app, so you can make money with Swagbucks from just about anywhere. Our Swagbucks review will fill you in on everything you need to know.
Swagbucks Benefits
Get a $5 bonus when you earn 2,500 Swagbucks in the first 60 days of opening your account
Earn gift cards for surfing the web and taking fun surveys
Over $200,000,000 paid out to members so far! That's 7,000 gift cards each day
Earn free gift cards to your favorite stores - Amazon, Target, Walmart, and more
Best for online shopping: MyPoints
MyPoints ties with Swagbucks for offering the most generous welcome bonus of any of the companies on our list — you get $10 for your first purchase as a sign-up bonus. And not only do you get the opportunity to earn money for completing surveys, but the company also helps you snag deals at all your favorite retailers.
If you're an avid online shopper in addition to being into surveys, this site might be the perfect way for you to earn some cash and score some savings. By going through the company's portal (which has partnerships with over 1,900 retailers like Macy's and Sephora) you can save money while online shopping and also earn points for every purchase you make. You can check out our MyPoints review for all the details.
MyPoints Benefits
Earn $5 when you take your first 5 surveys
Get paid to go take surveys
Earn points to redeem for gift cards
Brands include Amazon, Walmart, Starbucks and more
How to succeed at taking surveys for a side hustle
Although taking surveys is a pretty self-explanatory way to make money online, maxing out your potential for success may not be. Here are a few of our best tips to help you get the most out of your survey side hustle:
Create an email just for your survey sites
Having a separate email account for your surveys will not only help keep your personal inbox decluttered, but it will also keep all your survey-related emails in one place. There's nothing worse than missing out on an exclusive deal, and with a separate inbox for survey stuff, you won't have to. 
Install anti-malware software to be safe
Although legitimate survey companies do their best to keep you and your data safe, stuff happens. If you plan on spending your time on these highly-trafficked sites, be sure to install some anti-malware software to keep your computer and personal data safe. 
Schedule time for survey taking
The best way to succeed at any side hustle is to have a schedule, and taking surveys is no different. Set a weekly goal of how many hours you'll dedicate to surveys, and then block that time in your calendar to check for new surveys so you can make sure you achieve your goal. 
Evaluate your ROI
This one is especially important for all the survey sites also offering shopping incentives. Although saving money on your purchases is great, you should be checking in now and then to make sure that's what you're actually doing. 
In other words, be sure these sites are, in fact, saving you money rather than making you spend more. Take some time every month to evaluate your spending and make a list of things you actually need and plan on buying. That way, you'll know for sure the shopping incentives are helping rather than hurting your bank account. 
Get to know the ins and outs of each survey site
Each survey site works a little differently, which is why it helps to get to know them before ramping up your hours. Some sites might offer higher rates of pay depending on the cashout method you choose, whereas others might have regular promotions that allow you to increase your earnings significantly. 
Some focus on surveys while others offer other options like product testing or participating in focus groups. By getting to know the ins and outs of these survey sites, you can better able to max out your earning potential.
Our methodology
In determining our ranking of the best surveys, we examined our partner companies and selected them according to a series of factors that we consider critical to the consumer. We did not evaluate all companies in the category.
FAQs about survey sites
Why do companies pay you to take surveys?
Companies pay you to take surveys because it's one of the best ways for them to get the information they need to successfully sell their products. By understanding your needs and wants as a consumer, companies are better able to improve their product offerings and focus on selling the stuff people really want to buy.
Can you really make money taking surveys?
Although taking surveys is far from a get-rich-quick scheme, you can definitely earn a bit of pocket cash by taking them with legit survey sites. The key is to set your expectations. 
If you're wondering how to make $1,000 a day, surveys won't be the answer. Rather than trying to save up for a new car, think of this easy extra income as a way to fuel your expensive coffee addiction or afford that extra streaming service you've been wanting.
The amount you make will depend on the number of surveys you qualify for and take. It won't be a full-time job, and it's not best for earning a lot of money fast, but it can give your budget a boost. 
Which survey sites pay the most?
It can be hard to determine the highest-paying survey sites, and it's even harder to determine which ones pay the best. In general, you can expect most points from these companies to be worth 1 cent each, which means 500 points equals $5, though this isn't always the case.
How much you earn will depend a lot on the number of points-earning opportunities companies have going on at any given time. Sometimes a company may be focused on a certain demographic, and you might not have as many surveys available to take. This is why it's important to learn as much as you can about what each company offers and whether there are any limits on your participation.
Are survey websites a scam?
Although we can confidently say that none of the survey companies on our list are a scam, that doesn't mean others aren't. You should always be cautious when giving your information out to any website or service online. If a company seems fishy, don't share your info. 
Consumer protection sites like the Consumer Financial Protection Bureau and the BBB are great resources for checking the validity of any given company before using their products or services.
Bottom line
Taking surveys won't make you rich, but it is a fun and easy side hustle. Although you could earn cash delivering groceries, surveys are a particularly great side hustle for introverts or for anyone with an internet connection and a little spare time. 
Because all survey sites work differently, it's worth taking the time to get to know each one before you decide which is the best fit for your side hustle goals. You might even decide to sign up for a few and really get serious about making extra money to meet your personal finance goals.
---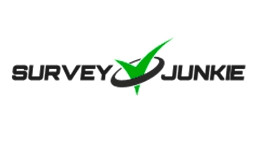 SurveyJunkie Benefits
Over $55,000 paid to members daily
Earn up to $130 a month taking 4 or more surveys daily
$76 million paid out to date
20M+ lifetime members and BBB accreditation