Your iPhone is always at your side and offers endless opportunities to access different aspects of technology. But apart from scrolling through social media, did you know you can learn how to make money with your Apple device? If you want to earn some extra cash in your spare time, consider using some of the best money-making apps available in the App Store.
For many of these apps, it's not difficult to start making money right away. But the best part? You can do it from anywhere with your iPhone, as long as you have a recent iOS, an internet connection, and some downtime. See how to get started and which apps might make the most sense (and the most money) for you.
How to make money on your iPhone
Before jumping into the apps, let's cover what types of apps are available. It's important to know your preferences when learning how to make money because not everyone has the same goals.
For example, you might be interested in an app you can use after work when you have some free time and want to relax. But someone else might prefer picking up a side hustle in addition to their full-time job.
Here are the types of apps we'll discuss in further detail:
Play games: Play games and earn real money that you can typically cash out via your PayPal account or in the form of gift cards.

Complete surveys: Take surveys for money. You typically get to choose different types of surveys and survey lengths, from very short surveys to longer ones.

Use cashback apps: Earn cash back through apps and platforms that help you benefit from purchases you make,

Find a side hustle: Often the best options for significantly increasing your opportunities to earn more money, but likely requires more time and effort. 
Try other useful apps: There are loads of apps that don't fit into the above categories but still offer simple ways to earn money.

Play games
If you enjoy passing the time by playing games on your phone, consider using apps that can reward you for your time. These types of game apps often put modern twists on classic games like bingo or Solitaire. They might be considered a form of online gambling depending on where you live, which means they're not suitable for children or individuals who struggle with gambling or other addictions.
Here are a few money-making game apps to consider.
1. Bingo Clash
Bingo Clash is one of the most popular games on the App Store, with more than 56,800 ratings and a 4.6 out of 5 overall rating. Similar to Blackout Bingo, you can play Bingo Clash and win real money. Because this is largely a skill-based game, you're likely to do better if you're quick at finding matching numbers while looking over your board and using available boosts.
Visit Bingo Clash or learn more in our Bingo Clash review.
2. Solitaire Cash
As one of the top card games in the App Store and with hundreds of thousands of followers across social media, Solitaire Cash is a popular game where you can earn money playing Solitaire. Both non-cash and cash tournaments are available to play, though certain states restrict you from playing in cash tournaments. Fans of different versions of Solitaire, such as Spider or Freecell Solitaire, might be fans of this game.
Visit Solitaire Cash or learn more in our Solitaire Cash review.
3. Bubble Cash
Bubble Cash is a vibrant, virtual bubble-popping game where you can win real money. It's a classic bubble shooter game that's been supercharged with the thrill of competition. Not only that, but it's also a game where your aim and strategy can lead to cash rewards. Bubble Cash is about popping bubbles while outsmarting your opponents. Everyone gets the same layout, and it's a race against time to clear the board. 
Visit Bubble Cash or learn more in our Bubble Cash review.

Complete surveys
Picking up your phone and making a little side cash in your free time doesn't have to be time-consuming or difficult. With survey apps and sites, you can take surveys and make real money. It's as simple as that — you could be in your pajamas if you wanted. But with the lower effort comes lower payments, which means you're likely not going to get rich taking surveys.
Here are some popular survey apps to consider.
4. Branded Surveys
Branded Surveys is an engaging platform that turns your opinions into rewards. By sharing your views on different brands, services, and products, you receive rewards that you can cash out. It's an easy and enjoyable way to make extra money using your iPhone. It's a simple platform to use from the comfort of your own home. So whether you're a stay-at-home parent or just someone looking to earn extra money, Branded Surveys can help you.
Visit Branded Surveys or learn more in our Branded Surveys review.
5. Survey Junkie
Similar to other survey apps, Survey Junkie allows you the opportunity to take surveys to make money online. You technically earn points for completing surveys, but these points can be redeemed for cash or virtual gift cards. You need a minimum of 1,000 points to make a redemption, with point totals varying by each survey you take.
Visit Survey Junkie or learn more in our Survey Junkie review.
6. InboxDollars
InboxDollars offers cash for completing online surveys and sharing your opinions about certain things. To date, the app has paid out over $80 million to its millions of users. Surveys on InboxDollars are matched to your preferences and could include a broad range of topics, such as automobiles, fashion, shopping, travel, sports, and more.
Successfully completed surveys typically pay between 25 cents and $5, though some may pay more. If you don't want cash, you can redeem your money for gift cards from retailers like Home Depot, Starbucks, Target, and Amazon.
Visit InboxDollars or learn more in our InboxDollars review.
7. KashKick
KashKick is an online platform that can help you earn money by completing surveys, playing games, trying out apps, and even watching videos. The platform is designed to be user-friendly and accessible, making it easy for anyone to start earning rewards. KashKick offers payments through PayPal. So, if you're looking for a fun and simple way to earn extra cash online, KashKick might be the platform for you.
Visit KashKick or learn more in our KashKick review.
Use cashback apps
Cashback apps are typically associated with earning cash back from shopping. Because most people shop on a regular basis, whether for groceries or online products, these types of apps are often easy to incorporate into your everyday shopping routine. And they can often work in tandem with cashback credit cards, offering bonus rewards to shoppers.
Here are a few cashback apps you might find useful.
8. Capital One Shopping
Capital One Shopping2 is a free browser extension and a mobile app that makes it feel like you have a personal shopping assistant. It works by automatically locating cashback opportunities, searching for and applying coupon codes, comparing prices at different retailers, and offering price drop alerts.
Visit Capital One Shopping or learn more in our Capital One Shopping review.
9. Rakuten
Rakuten is another cashback platform that you can use through its mobile app or website. After you sign up for a free account, you can activate cash back before shopping at your favorite stores. You can then earn cash back after completing a qualified purchase. You can even earn cash back on in-store purchases by linking your credit or debit card to your Rakuten account. Rakuten sends your cashback earnings every quarter, and you can choose whether to receive them through PayPal or as a physical check.
Learn more in our Rakuten review.
10. Ibotta
Ibotta offers different ways to earn cash back, including buying gift cards, making online purchases, and buying groceries. Depending on your spending habits, you might find any of these options useful. For grocery trips, you typically have to add offers in the app, and then you might have to scan a barcode on a receipt after you make your purchases. Ibotta isn't likely to make you rich, but the savings can add up after a while.
You have to earn at least $20 to cash out. Redemption options include bank deposits, PayPal, and gift cards. Popular gift card options include Target, Walmart, and Amazon gift cards.
Learn more in our Ibotta review.
Find a side hustle
Common side hustle apps include Uber Eats, Instacart, and Neighbor. These aren't the types of apps where you can sit on your couch at home and relax while making money — you typically have to go out and work. But because of the effort required, you likely have increased opportunities to make more money compared with some other apps.
Here are a few other side hustle apps to keep in mind.
11. Uber Eats
Delivering food with Uber Eats can be a flexible and independent side hustle. When you deliver with Uber Eats, you do so as an independent contractor, which means you have the freedom to control your time and determine when you want to start and stop. You can also choose the delivery trips you accept and figure out what makes sense for you. Keep in mind that you need a car, a scooter, or a bicycle to be able to deliver food with Uber Eats.
Visit Uber Eats or learn more in our Uber Eats review.
12. Instacart
Another side hustle you can sign up for is delivering with Instacart. This side hustle helps you put your shopping skills into practice by shopping for a diverse range of clients. This can include shopping for groceries, picking up food orders, and more. It's a side hustle that uses attention to detail and a knack for organization, but it's also one that brings a sense of accomplishment with every completed order. On top of that, it gives you the ability to choose your own hours and level of effort.
Visit Instacart or learn more in our Instacart review.
13. Neighbor
Neighbor is a self-storage platform that allows you to rent out extra spaces in your home or yard. The platform is aptly described as the Airbnb of self-storage, as it connects you with people who need extra storage space. This could help you monetize your unused spaces using a user-friendly web and mobile interface.
Neighbor isn't limited to storing boxes, as it also includes such as car parking, boat storage, and more space types. Whether you have extra space in your garage, basement, attic, or driveway, Neighbor could offer you a way to make extra money.
Visit Neighbor or learn more in our Neighbor review.
Try these other useful apps
There are plenty of apps that don't quite fit into the above categories but can still offer helpful ways to earn money. Here are a few to check out.
14. Rocket Money
Rocket Money is a personal finance app that can help you track your spending, save money, and cancel unwanted subscriptions. It also has a bill negotiation function that might help you reduce the cost of services you use. One of the best things about Rocket Money is that it's easy to use. By linking your bank accounts and credit cards, the app will scan your transactions for subscriptions, bills, and other recurring charges. Then, it'll show you how much you're spending each month and help you find ways to save.
Visit Rocket Money or learn more in our Rocket Money review.
15. Robinhood
Robinhood1 is an investment platform that makes trading stocks and exchange-traded funds (ETFs) accessible and affordable. Robinhood offers commission-free trading of stocks, ETFs, and options, as well as fractional shares, so you can make use of your investment account even if you don't have a lot of money to start out with. On top of that, the platform offers a variety of educational resources to help you learn about investing.
However, keep in mind that all investments come with a risk, so there's no guarantee that you'll see a return on the money you invest. Learn more about how to invest money.
Visit Robinhood or learn more in our Robinhood review.
Bonus offer
Taking advantage of checking and savings accounts that offer high annual percentage yield (APY) rates can be a smart financial move. For instance, opening a SoFi bank account gives you access to two accounts in one, a checking account and a high-yield savings account (HYSA). The SoFi Savings account earns an APY rate of up to 4.50% (as of Aug. 2, 2023) with direct deposits. HYSAs not only provide a safe place to store your money, but they also work for you by accruing interest over time. The higher the APY rate, the more money you'll earn by keeping your funds in the account.
Visit SoFi or learn more in our SoFi review.
FAQ
How can you earn money from your iPhone?
There are multiple ways to earn money from your iPhone, but likely one of the easiest is by downloading and using certain apps. Side hustle apps such as Uber Eats or TaskRabbit can help if you want to put your skills to use, while cashback apps like Capital One Shopping and Rakuten can offer opportunities to make money from everyday shopping trips.
Other options include playing games like Bingo Clash and Solitaire Cash for a chance to win real money, or using Neighbor to rent out extra space in your home, or using Rocket Money to manage your finances.
What is the best way to make money with iPhone apps?
It depends on your preferences and financial goals. Doing surveys with apps like InboxDollars, Nielsen, and Survey Junkie could be an easy way to make extra money in your spare time, especially because they work from anywhere. But if you would rather play video games for cash, consider apps such as Bingo Clash or Solitaire Cash. Side hustle apps, including Fiverr and TaskRabbit can also help add to your income.
Which apps pay real money?
Many apps offer opportunities to earn real money, including shopping apps like Ibotta, Rakuten, and Fetch. You also have options to play games for actual cash with apps like Lucktastic, Blackout Bingo, and Mistplay. If you're interested in taking surveys for money, consider apps like InboxDollars, Survey Junkie, and Swagbucks.
Recap: how to make money on your iPhone
Making money with iPhone: bottom line
The options are out there for making money with your iPhone, but what works for you ultimately depends on your preferences and goals. You might prefer playing games, taking surveys, or using apps to sell things around your house. But be aware that most of these apps aren't designed to replace the income of a full-time job.
If you want to help increase your cash flow, consider picking up a side hustle. This could include freelance or contract work, which many apps can help you find. To learn more, check out our lists of the best side hustles, survey apps, cashback apps, and mobile games.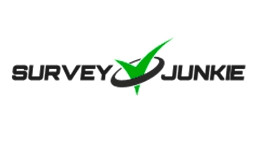 SurveyJunkie Benefits
Over $1 million paid out to Survey Junkie members monthly
Completing three surveys a day can earn you up to $40 a month
Trustpilot rating of 4.5/5 with over 30,000 reviews