If you're looking to improve your financial well-being, a financial advisor may be able to help. Advisors are typically trained in many areas of personal finance, so they can provide education and recommendations for budgeting, how to invest money, eliminating your debt, managing your risks, and more.
There are different types of financial advisors out there, though, and some may be better suited than others for your particular situation. So what is a financial advisor, and how can they help you personally? Here's what you need to know.
What does a financial advisor do?
Financial advisor is a broad term that encompasses various people and services. The actual services you get depends on the type of financial advisor you work with. Here's a look at some of those services.
Investment management
Tax planning
Estate planning
Insurance planning
Budgeting and debt
Investment management
Although financial advisors can wear a lot of hats, most specialize in investment management. This can include providing you with advice on how to better manage your investment portfolio on your own, work with you to manage it, or do all the work on your behalf.
Tax planning
Although financial advisors aren't necessarily tax professionals, they can provide you with some valuable information about tax planning.
In many cases, though, they may refer you to a tax professional to provide more concrete advice and tax filing. Some financial advisors may be certified public accountants and can give you more specialized tax services.
Estate planning
Some financial advisors offer estate planning services, which can help you determine what to do with your assets when you die. They may work together with attorneys to help you draw up a will, trusts, and other legal documents to ensure a smooth transition of your finances to your loved ones.
Insurance planning
As you work to pay off debt and build wealth, things like a disability, premature death, or long-term care needs can throw your plans off the rails. Some financial advisors can educate you on what insurance coverage you need and help you determine how much insurance coverage to get.
Budgeting and debt
In some cases, a financial advisor may also be able to help you manage your finances on a basic level by offering advice on budgeting and how to pay off debt. An advisor can provide you with an objective view of your financial situation and offer advice on how you can maximize the money you earn to achieve your financial goals.
The 8 types of financial advisors
Financial advisors come in various shapes, sizes, and specialties, and may include:
Financial planners
Investment advisors
Stockbrokers
Estate planners
Accountants
Insurance agents
Attorneys
Robo advisors
One term that's often associated with financial advisors is Certified Financial Planners. Advisors who have earned the CFP certification have undergone rigorous education and testing, as well as real-life planning experience, and can provide top-notch services and advice. They also do continuing education to ensure they're up to date with the latest financial laws and best practices for planning.
Any of the eight different types of financial advisors can also be CFPs, but it's not always the case. Here are some of the different types of advisors and their common responsibilities:
Financial planners
A financial planner is an individual who's qualified to provide financial advice to people and companies.
Financial planners typically take a comprehensive approach to your situation and can provide advice and solutions for a number of areas in your financial life. Some are specialized in certain areas; others try to maintain a holistic view.
Some financial planners may also call themselves financial consultants, but they generally offer the same services.
We recommend:
Paid Non-Client Promotion
J.P. Morgan Personal Advisor
Paid Non-Client Promotion
Learn More
Investment advisors
Investment advisors can be individuals or investment firms that provide investment-related advice in exchange for compensation.
They're required to register with the U.S. Securities and Exchange Commission as advisors and must also obtain a license to sell securities to their clients.
Stockbrokers
Stockbrokers are registered representatives that buy and sell stocks and other securities for clients. To be a stockbroker, you must pass certain exams, obtain licenses from the states in which you do business, and be registered with a company that's a member of the Financial Industry Regulatory Authority, Inc.
Estate planners
Estate planners may provide other forms of financial advice, but they specialize in helping you plan for estate taxes and other estate planning problems that could impact your assets upon your death. Estate planners can also be financial planners, accountants, attorneys, insurance agents, and more.
Accountants
An accountant can give you specific advice on tax matters, including planning, preparing, and filing your taxes. If an accountant is a CPA, they've passed several exams to prove a deep knowledge of tax issues, and they must be licensed with the states in which they do business.
Insurance agents
An insurance agent has passed certain exams and is licensed to sell select types of insurance in the states where they do business. That may include life, accident, health, and property and casualty insurance policies.
In many cases, a financial advisor may be licensed to sell insurance products directly to their clients. In others, the advisor may provide education and advice but refer a client to a licensed agent to actually complete the transaction.
Attorneys
It's uncommon for attorneys to act as financial advisors, but it is possible. These attorneys typically specialize in tax or estate planning matters, and can not only give you advice but also draw up legal documents to implement their recommendations.
Robo advisors
Robo advisors, like Wealthsimple and Wealthfront, are financial institutions that use algorithms to manage your investments with very little human touch, if any. These firms create portfolios based on the preferences and risk tolerance of the client, but don't involve the client in specific investment decisions. In some cases, robo advisors may provide access to human financial advisors for an additional fee.
We recommend:
Paid Non-Client Promotion
Get $20 to Start Investing
Paid Non-Client Promotion
Learn More
Paid Non-Client Promotion

Easily Invest With Your Spare Change
Easily Invest With Your Spare Change
Paid Non-Client Promotion
Visit Acorns
How much does a financial advisor cost?
The cost of hiring a financial advisor to help with your finances can vary based on the type of advisor and the services they provide.
For example, if you're working for an estate planner, attorney, or accountant, you may pay a one-time fee for services or an hourly rate for their time. With an insurance agent, you typically won't pay anything, as they receive commissions based on the products they sell to you.
Stockbrokers also typically receive a commission when they make trades in your portfolio.
If you're working with a financial planner, investment advisor, or robo advisor, they may charge for their services in a few different ways:
Percentage of assets under management: The typical human advisor charges 1% of your portfolio balance annually, which may not sound like a lot, but it can add up — especially as your wealth grows. Robo advisors, on the other hand, typically charge a lower percentage because there's less manual work involved in the process. Hybrid options like Betterment are also typically less expensive than a traditional financial advisor. They offer automated investing as well as the option to work with an advisor.
Fee-only: Fee-only planners charge an hourly rate or a retainer to cover the time they spend working for you. Depending on whom you're working with, those fees can range from $150 to $400 per hour. Fee-only planners are ideal for many clients because their compensation doesn't impact their advice as it might for advisors receiving commissions when they sell products or make trades.
Combination: Other advisors may charge a combination of fees, including a flat fee for certain services, an hourly rate, commissions, and more.
Before you decide to work with an advisor, it's crucial to understand how they get paid and how that might influence the advice they give.
When you may need a financial advisor
Many people may want to consider hiring a financial advisor at some point in their life. Maybe you're trying to create a strategy to save for retirement or your child's college tuition, or you need help managing your taxes or estate planning.
Some financial advisors may not work with clients unless they have a certain amount of investable assets. But if you need help with other financial goals, certain advisors may be able to help you answer questions and give you concrete advice. Whether you want to maximize the money you have or you're drowning in debt, consider hiring an advisor to help.
How to choose a financial advisor
With so many different financial advisors out there, the process of picking the right one for you may feel daunting. Here are some quick tips to help you narrow down your selection:
Consider your situation. Think about the type of services you want and which type of advisor can best suit your needs.
Do your due diligence. Look for licensed and certified professionals that can give you the best advice. For example, you can find a CFP through the CFP Board website.
Talk with financial advisors. Interview advisors to determine whether they're a good fit for your needs.
Learn about pricing. Get the full scoop on how each advisor charges for their services and determine whether it's a good fit for your budget.
Also, it's important to keep in mind that your needs, preferences, and budget may change over time. Don't be afraid to switch advisors if you decide it's no longer a good fit down the road.
FAQs about financial advisors
Here are some other common questions we found from consumers about financial advisors that may be able to help you with your decision to hire one.
Is it worth paying a financial advisor?
The answer to this question depends on the type of service you need and whether you're able to do it on your own. For basic money management, taxes, and even investing, it's possible to use free online services and tools to get the job done.
However, if you prefer the help of a professional or your financial situation is complicated enough, it may be worth the time and money to hire an advisor to help you.
Do financial advisors invest your money?
Certain types of financial advisors specialize in investment management, but that's not always the case. For an advisor to be able to invest your money, they must obtain certain certifications and licenses from financial regulators and the states in which they do business.
You don't necessarily need to work with a financial advisor to start investing, though. Many investment apps allow you to invest at a fraction of the cost of working with a human advisor.
Can you trust financial advisors?
Most financial advisors have their clients' best interests at heart, and you can trust they'll give you professional and unbiased advice. However, not all advisors maintain this fiduciary duty to their clients.
Fee-only advisors are less likely to have a conflict of interest because their compensation isn't tied to their recommendations. That's not to say that advisors who work on commission, a flat rate, or a percentage of your assets are crooks — many are incredibly trustworthy.
However, it's crucial to take the time to vet a financial advisor before you choose to work with them. Search online to make sure they're registered and licensed in their field. Interview them to get a feel for how they do business and whether you feel comfortable with their style.
How much money should you have before getting a financial advisor?
There's no minimum amount you need to work with a financial advisor. Discount brokers like Stash, for instance, allow you to open an account with very little cash. If you're working with an accountant or attorney, you just need enough money to cover their fees.
However, if you want to work with a human advisor who charges a fee or a percentage of the assets they'll be managing for you, you may want to wait until you have enough money to justify the expense based on your situation.
The bottom line on financial advisors
Financial advisors can offer invaluable advice and services, which can help you better manage your money and build wealth. Although there are different types of advisors out there, each can help with certain areas of your finances and get you closer to achieving your money goals.
As you consider whether to hire a financial advisor, take your time and vet your options to make sure you're working with someone who's trustworthy and a good fit for your needs.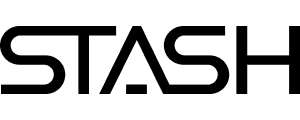 Stash Benefits
Get $20 to make your first investment
Invest in stocks, bonds, and ETFs
Fractional shares available
Start investing with just $5
Paid Non-Client Promotion