If you've got extra money sitting in a savings or checking account, you're probably missing out on a chance to earn some serious interest. The average APY on a traditional savings account is quite low, even at the best banks. 
Many people don't realize that they could see a much higher return with a high-yield savings account. 
American Express is known for its credit cards, but it also offers a number of other financial products, including online bank accounts. But is the American Express High Yield Savings Account the right one for you? This account has a competitive interest rate, but what about its other features? Keep reading this Amex savings review to find out all about this account.
Related: Top High-Yield Savings Accounts for September 2023
Featured High Yield Savings Accounts
CloudBank 24/7 Savings - 5.26% APY3
High-yield savings account. $1 minimum deposit. FDIC insured.
Open Account

Upgrade Premier Savings - 5.07% APY
High Yield Savings Account. $1,000 minimum balance. FDIC Insured through Cross River Bank.4
Open Account

SoFi Checking & Savings - Earn Up to $250 When You Set Up Direct Deposit
4.50% APY5 6 with no account fees. FDIC Insured.
Open Account
In this American Express High Yield Savings Account review
American Express High Yield Savings Account basics
| | |
| --- | --- |
| APY | 4.30% (as of Sep. 27, 2023) |
| Minimum balance for APY | $1 |
| Minimum deposit to open account | $0.01 |
| Monthly maintenance fees | $0 |
| ATM access | None |
| Transactions per month | Up to nine withdrawals or transfers per statement cycle |
| FDIC insured | Yes |
What we like about the American Express High Yield Savings Account
Earn interest on your savings: With an annual percentage yield (APY) of 4.30% (as of Sep. 27, 2023), this high-yield savings account earns more than the national average.
Online access for easy saving: You'll be able to access your account through the American Express website. There, you can set up recurring transfers from other linked accounts to make sure you're always putting something aside for emergencies.
No minimum deposit: There is no minimum deposit to open this account. You will need to deposit a tiny $0.01 for account linking.

24/7 customer support: Amex's customer service department is available by phone any time you have questions or trouble.

No monthly maintenance fees or required account balance: Because this savings account doesn't have any associated monthly fees, a minimum opening deposit amount, or a minimum balance requirement, it's a great choice for people who are just getting started saving or don't have a lot to deposit at once.
What the American Express High Yield Savings Account could improve
No ATM or debit card offered: You won't get an ATM card or otherwise have immediate access to your cash. This means you can neither withdraw cash nor deposit it with this account. To access your cash, you'll need to transfer funds to a different account. On the flip side, this lack of access can make this account good for an emergency fund.


No mobile banking or mobile app access: You also can't access your personal savings account through the Amex app unless you have an Amex credit card, so you'll need to visit the website on your computer to manage your account.

No mobile check deposits: In order to deposit a check into your Amex savings account, you'll need to mail in a paper check.
Compare Amex Savings vs. traditional savings
The Amex High Yield Savings Account offers an APY of 4.30% (as of Sep. 27, 2023), which is a significantly higher rate than the current average APY of 0.45% (as of Sep. 20, 2023) for a traditional savings account at a brick-and-mortar bank. This makes the Amex savings account an excellent account option for ambitious savers.
While it might not seem like that much of a difference in terms of APY, opening a high-yield savings account can result in significant earnings over time. The table below compares a traditional savings account to a hypothetical high-yield savings account to show the difference in earnings from interest.
| | | |
| --- | --- | --- |
| | Traditional savings account with 0.45% APY | Example savings account with 3.00% APY |
| Initial balance | $5,000 | $5,000 |
| After 1 year | $5,022.50 | $5,150 |
| After 3 years | $5,067.80 | $5,463.64 |
| After 10 years | $5,229.61 | $6,719.58 |
How to open an American Express High Yield Savings Account
1. Apply online or by phone
You can open an account online or by phone, and you'll need to submit the following personal information: 

Social Security number
Email address
Home address
Phone number
Date of birth
Account and routing numbers
2. Confirm your account
Once you're approved, American Express will send you a welcome kit in the mail along with email confirmation.
3. Fund your account
To fund your account, you'll either need to mail a check or set up an online transfer from your existing checking or savings account. The account must be in your name, and you'll need your routing and account numbers to complete the transfer.
Once you've done that, American Express will send you test deposits to verify your account. These two small credits, which will be less than $0.99 each, will appear in your external account within two to four business days of linking your account. They will be labeled AXP TEST. You'll need to verify these test deposits by following these steps:
Look for the test deposits in your external account
Write down the amounts
Log into your account
From the Transfers tab, click "View Pending Linked Accounts" from the drop-down menu
Select the correct account name and click "Verify"
Alternatively, you can mail a live check made payable to American Express National Bank. Should you choose this option, make sure to write your savings account number on the memo line of the check.
In the future, once your account is set up, you'll also be able to set up direct deposit and also take advantage of online banking features.

How to withdraw money from an Amex Savings account
Since the Amex High Yield Savings Account does not come with a debit card or ATM card, the primary way to withdraw your money will be by executing an electronic transfer to a different account, like a checking account. You can do internal transfers to another Amex account or you may send money to an external bank account. You may also do a wire transfer.
American Express customer service
American Express customer service is available 24 hours a day, seven days a week. You can call them at 1-800-446-6307.
You can also send them mail at:

American Express National Bank
P.O. Box 30384
Salt Lake City, Utah 84130
FAQs
Is the American Express High Yield Savings Account safe?
Account holders can rest easy with Amex. Your American Express High Yield Savings Account is FDIC-insured up to $250,000 per depositor, and you can increase your coverage amount by adding beneficiaries to your account. The FDIC certificate number for American Express National Bank is 27471.
It's a good idea when choosing to open an account with a new financial institution to see if their website or documentation says "member FDIC." In the case of a credit union, you want to look for NCUA insurance, which is similar.

Should I get an American Express savings account or a CD?
CDs, or certificates of deposit, can earn you a good interest rate, as can a high-yield savings account. But CD rates are higher because you are giving up access to that money for a predetermined amount of time. For example, you might get a 12-month or 60-month CD. 
A savings account is best for someone who wants the option of moving that money around or adding more money to the account. A CD is best for someone who knows they won't need that money or who wants to keep themselves from raiding their savings.
Can you transfer money to a bank account from a credit card?
You may be wondering if you have an American Express credit card, if that means you will be able to transfer money from that card's credit line to your American Express High Yield Savings Account. While many credit card issuers do allow for you to do this, you will likely be charged either a cash advance or balance transfer fee and will probably pay a higher interest rate on that charge to your card as well. It is generally not considered the best way to create cash flow for yourself.
Bottom line
If you're looking to grow your money quickly without risk while still maintaining access to your savings, the American Express high-yield savings account could be a good choice for you. American Express National Bank also offers CD accounts and IRAs, if you're looking for one bank where you can have several savings products.
However, you should review the pros and cons. You'll also need to determine if you would prefer quicker access to your funds and the ease of use of a mobile app.  The American Express bank account isn't the only option in high-yield accounts. In fact, we've put together a list of the best savings accounts to help you find the right one for you.
For example, the Chime Savings account is an online savings account that also has no monthly maintenance fee or minimum balance requirement, but it can earn you more in interest and may help you get to your personal finance goals faster.1 2
For more options, check out our full list of bank reviews.
Disclaimer: All rates and fees are accurate as of May 9, 2023.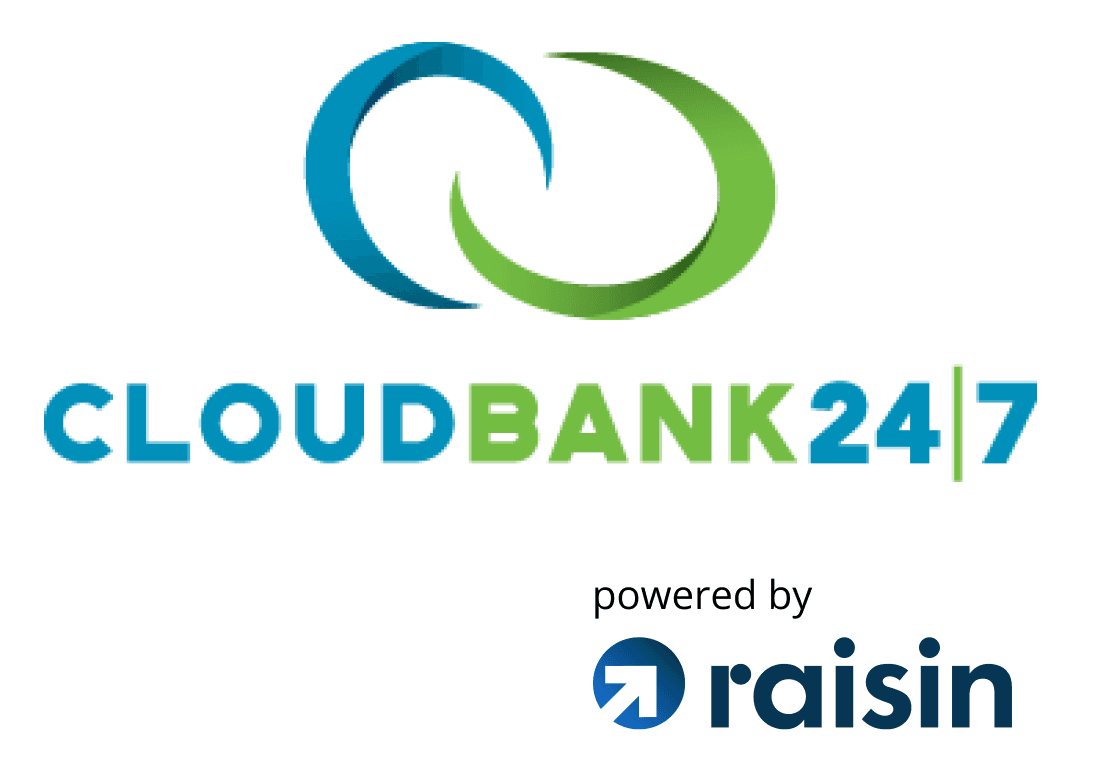 CloudBank 24/7 High Yield Savings Account Benefits
Incredible 5.26% APY3 to boost your savings
Interest is compounded daily and posted to your account monthly
Enjoy 24/7 online access to your account and funds
FDIC insured through Third Coast Bank SSB, no fees, $1 minimum deposit