What would you do if you could make an extra $100 a day? You might devote that $100 to credit card debt repayment or save money for an important financial goal. Let's assume you work to earn $100 five days a week. After a month or two of rigorous saving, you'd have enough for a vacation. After one year, you'd have enough to buy a car. And if you put that money into a retirement account for 30 years, you'd have around $1.5 million after-tax to fund your retirement.
It's not easy to make $100 a day, but it is possible. There are plenty of additional ways to make money that don't require you to quit your full-time job. If you leverage your skills and interests to find the best side hustles for you, earning extra cash might not even feel like work. While some of these options won't earn you $100 a day on their own, the right combination will help you reach your goal in no time.
How to make $100 a day: 20 simple, legit options
1. Take online surveys
There are plenty of opportunities to make money taking surveys, but you won't be able to make $100 per day sharing your opinion online. While you probably won't earn a full-time income taking surveys on platforms like SurveyJunkie or InboxDollars, even if you make $1 to $5 a day online, it's something you can do from your phone while you're waiting in line or on the couch while you're watching TV. With most sites, you'll earn points you can exchange for gift cards or cash. Check out some of the best survey sites to get started.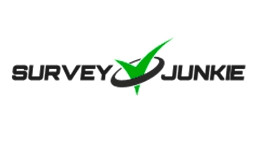 SurveyJunkie Benefits
Over $55,000 paid to members daily
Earn up to $130 a month taking 4 or more surveys daily
$76 million paid out to date
20M+ lifetime members and BBB accreditation
2. Get a cash bonus for opening a new bank account
Switching banks may sound like a hassle, but it can be well worth your while. You could get a higher interest rate or even a big bonus just for opening the account. Whether you want to open a new checking account or earn more interest with a high yield savings account, comparing promotions from different banks could make a difference.
3. Play games and provide feedback
KashKick is another online platform that offers opportunities to earn money during your free time by participating in surveys or playing games on your computer or smartphone. However, don't expect these sites to make you rich or even to bring in $100 per day on their own. But because you can play games or take surveys while you're lying in bed, it can be an easy way to pick up some extra cash.
Although you might earn only a few dollars per day, it can fit in well with an earning strategy that includes a few different side hustles. With Kashkick, you can earn cash for taking paid surveys, signing up for services, downloading and playing games, and other activities, and deposit earnings directly to your PayPal account. You can also earn cash each time a friend signs up with your unique referral link and becomes an active Kashkick user.
Kashkick Benefits
KashKick members can earn up to $200+ per week
Free and easy to join, just link an active Paypal, Facebook, or email account to register in seconds
High payouts, several ways to earn, and a low cash-out threshold of $10
No gimmicks and no deposit needed to earn money
4. Deliver groceries and goods
You usually don't need any specific experience to deliver takeout or groceries via an online delivery service. In some cases, you don't even need a car; in certain cities, you can deliver by bike or foot. And it's usually quick and easy to get started as well.
The amount of money you earn with UberEats, Doordash, and Postmates will vary based on a few factors, including your geographic location and the time of day you work. Typically, the more hours you work, the more you'll earn. Shipt, the grocery delivery service, reports that experienced drivers typically make between $16 and $22 per hour.
5. Play games online
Do you like to play games on your phone? Downloading games that pay real money could be a great way to earn extra money in your spare time. Many apps are modeled after popular games like Solitaire, bingo, or virtual pool, and every time you win, you could earn real cash. Since you are usually matched up with players at the same level, these competitive games can be a fun, skill-based challenge. Take a look at our current top pick below.

Bingo Cash Benefits
Make money play bingo in your free time
Real-money tournaments and no ads
Cash out securely using PayPal
Addictive game you'll want to play for hours
6. Earn just by using the right credit card when you spend
One super easy way to earn each day would be to use a cash rewards credit card. With the Wells Fargo Active Cash® Card you can earn 2% cash rewards on purchases. Using this card is simple because there aren't any spending categories to think about. For example, you don't have to wonder what cash rewards rate you can earn from filling up your gas tank compared to buying groceries — you earn the same rate on each eligible purchase.
Plus right now, new cardholders can earn $200 cash rewards bonus after spending $500 in purchases in the first 3 months.
For more details, check out our Wells Fargo Active Cash Card review.
Want to earn cash back on everyday purchases without using a credit card? Check out some of our favorite options below.

Discover®️ Cashback Checking - Earn Cash Back
Earn 1% cash back on up to $3,000 in debit card purchases each month.1 No minimum deposit or balance. FDIC Insured.
Learn More

FinanceBuzz doesn't invest its money with this provider, but they are our referral partner. We get paid by them only if you click to them from our website and take a qualifying action (for example, opening an account.)
Earn up to 5.00% APY2 with "Dwayne Johnson's debit card"3
Chance to win $50K for signing up.4 No minimum opening deposit or balance. Auto-invest on every paycheck. Laser engraved HEAVY metal card. FDIC Insured through nbkc bank.
FinanceBuzz doesn't invest its money with this provider, but they are our referral partner. We get paid by them only if you click to them from our website and take a qualifying action (for example, opening an account.)
Sign Up
7. Become a virtual bookkeeper
If you are looking for a flexible, remote gig, consider becoming a virtual bookkeeper. As a bookkeeper, you record day-to-day transactions and maintain accurate financial records for business clients.
You don't need an accounting degree to start, but completing an online bookkeeping certification could help you gain confidence and credibility. You can also familiarize yourself with how to use software like QuickBooks Online and Xero from their free online certificates. It could help to enroll in a 3-class intro from Bookkeepers.com to learn more about how to operate as a bookkeeper and grow your list of clients.
Bookkeepers Benefits
Free 3-class intro teaches you how to launch a bookkeeping business
#1 most profitable business as described by Entrepreneur Magazine
Supplement your existing income or even replace your current job
You don't need to be a math savant or have an accounting degree
8. Walk dogs or pet-sit
If you love dogs and getting outside for brisk walks, why not combine those two interests and make some extra cash? Websites like Care.com or Rover let you sign up as a dog walker and connect with local pet owners and their pooches. In addition to walking dogs, you can also offer other pet care services like pet-sitting, boarding, and doggy daycare. 
According to Rover, the average part-time salary for dog walkers and dog sitters is $1,000 per month. While you may need to combine this with another side hustle to earn $100 a day, it's a great option if you're an animal lover who would enjoy hanging out with dogs in your spare time. Set up your Care.com profile here to sign up and start connecting with pet parents in your area. 
Care.com Benefits
Website connects you with paying families looking for pet care
Pay depends on region, family needs, and commitment level
Search for full and part-time work with paying families
9. Become a freelancer
Whether you're a writer, a graphic designer, an accountant, or a social media, SEO, or affiliate marketing whiz, chances are you can offer your skills as an independent contractor and make money online. Start by listing your services on Upwork, Fiverr, or a freelancing platform that aligns closely with your skillset. You could also learn a brand new, in-demand skill and start offering your services. 
You may need to start by offering a low rate or providing your services to friends and family members while you gather customer testimonials, but you could also hit the ground running if you have a lot of previous experience at your day job or hold related certifications. Be sure to include successful past projects in your profiles, along with a good photo. Research other freelancers' rates in your area to get an idea of what you should charge.
10. Rent a spare room in your home
Airbnb is one of the most lucrative opportunities in the gig economy. The amount you earn as an Airbnb host will depend on where you live and the type of space you have available. It's free to list your space on Airbnb, and most hosts pay only a 3% service fee.
You might also choose to list your space on Vrbo, which will incur a 5% fee for Vrbo's commission. If you have extra storage space, Neighbor.com is another popular platform. Wherever you list your space, make sure to post plenty of well-lit photos, upgrade your decor with appealing touches, and respond to potential guests in a timely manner.
11. Become an Amazon reseller
During a yearlong period ending in 2020, American small businesses selling products on Amazon.com had an average of $160,000 in sales, according to Amazon's 2020 Small Business Impact Report. If you want to launch your own online business, there's definitely an opportunity to make money selling on Amazon, especially if you have the right tools. You can use Jungle Scout to research the right product to sell, and you can take advantage of Amazon FBA (Fulfilled by Amazon) to let the company pick, pack, and ship your items for you, along with handling customer service and returns.
The cost of selling on Amazon is relatively minimal, which means you'll be able to keep more of your profits. You can pay 99 cents per item you list or sign up for the $39.99/month professional plan for unlimited items. There are also some additional selling fees and shipping fees or fulfillment costs. For more information, check out our Jungle Scout review.
12. Open your own Etsy shop
Etsy sellers generated $1.76 billion in income in 2018, according to an Etsy report. They typically combine income from multiple sources. Although an Etsy shop might not be your ticket to $100 per day, it could be one of the ways you earn money from home, especially if you're crafty. And some sellers who have a unique product that's in high demand have found the site to be lucrative. When selling on Etsy, you'll be charged only a 20-cent listing fee and a 5% transaction fee. If you choose to advertise, there will be costs associated with your marketing efforts as well.
To get started, pick a category of handmade or resold items, and then do research into your competitors to set yourself apart and charge a fair price. Next, gather your materials and start creating your first product. If you need more advice, here's how to start an Etsy shop.
13. Become a rideshare driver
If you enjoy exploring your city and meeting new people, you might find it fun to drive for a rideshare company in your spare time. The amount you earn will depend on the total amount of hours you work and if you work during busy times. You'll typically need a reliable car, a driver's license, and insurance. You'll also need to pass a background check. From there, it's pretty easy to start driving with Uber or Lyft.
14. Rent your car out
If you'd rather sit at home while your car makes money for you, consider renting it out with Turo or Getaround. Turo reports that a luxury car like an Audi A3 earns an average of $738 per month, and a compact vehicle like the Ford Fiesta earns an average of $497 per month. Of course, the amount you make with this side gig will also depend on how often your car is available for rent.
This is a mostly passive income opportunity (you'll need to maintain your vehicle and keep it clean, and if you use Turo, you'll also need to meet with renters to give them the keys). Given that it won't take much of your time, you can get involved in other side hustles while your car is earning income for you. And if you're worried about something happening to your vehicle, don't sweat it; both Turo and Getaround offer robust insurance policies.
15. Get started as a virtual assistant
If you have administrative experience, such as scheduling appointments, responding to phone and email communications, and making travel plans, you might be able to make money and help people from the comfort of your own home as a virtual assistant. The average hourly pay for a virtual assistant is about $16 per hour, according to Payscale. But you could earn more than that as you gain more experience and take on more clients.
You can try listing your services on Upwork or Fiverr. You'll need to charge a low rate to start and collect testimonials from customers. You may also want to host your own website that showcases your skills and past clients.
16. Create an online course
Although creating an online course requires significant effort upfront, it can become a passive income opportunity later on as students continue to pay for access to your content. Pick a topic that you're knowledgeable about. It's helpful to hold degrees, certifications, or awards in that area so prospective students will trust your authority on the subject matter.
Once you've created your course content, you can upload it and sell it on a learning platform such as Thinkific or Teachable. Thinkific even has a guide for pre-selling your course if you're worried it won't make good money. Teachable plans start at $29 per month, whereas Thinkific plans start at $39 per month.
17. Teach English online in your spare time
There are several online platforms that allow you to teach English as a second language, with opportunities to earn up to $25 per hour. These are virtual teaching jobs, so you can work from home or wherever you can find a reliable internet connection. For most virtual teaching jobs, you'll need a bachelor's degree, and some require prior teaching or child care experience. Some companies also require you to have a TEFL certificate, which you can get through Bridge or another program. Because you'll be working with children, you'll likely need to pass a background check as well. Check out the following companies and their application processes, if teaching English sounds like an interesting option to you:
VIPKid
English First
DaDa
Qkids
18. Participate in a focus group
Many companies use focus groups to conduct market research or to get an idea of how popular an idea or product will be with a demographically diverse group of respondents. On-site focus groups tend to pay more, so search for focus groups near you on Google or Craigslist. There are also some online opportunities through the following sites:
Focusgroup.com
mindswarms
20|20 Panel
Engage Studies
It's possible to earn up to $150 or more participating in a single focus group, and most focus groups last an hour or two. You may not be able to find these opportunities on a daily basis, but they can be a great way to snag some extra money fast.
19. Complete tasks for others
If you're handy, enjoy cleaning, or can offer skills such as photography and DJing, you may be able to sell your services on a platform such as Testerup, TaskRabbit, Thumbtack, Handy, or Care.com. These opportunities allow you to make your own schedule, and you can typically set your own rates.
Handy has a flat-rate structure for payment, but you can earn anywhere from $14 per hour for cleaning to $35 per hour for handyman services, depending on your region. With TaskRabbit, you'll pay a one-time $25 registration fee; and with Thumbtack, you'll pay only for leads. On all these platforms, experience and customer service is important. Make sure to collect testimonials from satisfied customers if you want to grow your business.
20. Become a blogger or a YouTuber
While building a blog following or attracting subscribers to a YouTube channel takes time, if you are passionate about creating content and have a decent social media following, this side hustle could earn you some extra cash. The amount you can earn by blogging or sharing content on YouTube can vary widely based on your niche, how well you market yourself, and how frequently you publish. However, over time a side hustle like this could help you easily achieve your goal of earning $100 a day.
Another option to consider:
HealthyWage Benefits
A chance to win up to $10,000 if you meet your weight loss goal
Complements other diet plans by adding fun and accountability
Academic research shows financial incentives can boost weight loss
The bottom line on how to make $100 a day
Take online surveys
Get a cash bonus for opening a new bank account

Watch videos online

Deliver groceries and goods

Play games online

Earn just by using the right credit card when you spend

Walk dogs or pet-sit

Become a virtual bookkeeper
Become a freelancer

Rent a spare room in your home

Become an Amazon reseller

Open your own Etsy shop

Become a rideshare driver

Rent your car out

Get started as a virtual assistant

Create an online course

Teach English online in your spare time

Participate in a focus group

Complete tasks for others

Become a blogger or a YouTuber

If you were wondering how to make money, hopefully, we've given you a few creative ways to buy yourself some financial freedom. Draw from your skills and experience to choose the part-time money-making opportunities that will be most lucrative for you, and make sure to find something fun that fits into your schedule so you don't burn out. 
If you don't have any skills or experience, there are still side hustles you can pick up to earn extra cash. Check out our mega list of side hustles for lots of ideas. It may require a few different ventures, but if you put in the effort, you can rake in $100 of extra income every weekday.