Investing can be one of the best ways to meet your short-, medium-, and long-term goals. A robo-advisor is investment management software that uses mathematical models and algorithms to guide your portfolio with moderate to minimal human intervention.
Our list of best robo-advisors takes a look at the different features each of them offers, and ways they can help you plan your investments and reach your goals.
Best robo-advisors of September 2023
Comparison of the best robo-advisors
Main features
Fees
Account minimum
Stash

Offers simple automated investing with a straightforward fee structure
Provides access to cryptocurrency exposure
Allows you to reinvest dividends you receive

$3 to $9 monthly subscription fee, depending on your plan

$5
Acorns

Allows you to invest spare change from everyday purchases
Offers automated portfolio rebalancing
Has extensive educational resources

$3 monthly subscription fee for individual plans
$5 monthly subscription fee for family plans

$5
Betterment

Offers tax-loss harvesting
Gives you access to socially responsible investing
Performs automatic portfolio rebalances

$4 monthly fee on balances lower than $20,000
0.25% annual fee on balances higher than $20,000

$0
Wealthfront

Uses tax-loss harvesting
Gives you access to financial planning tools
Has a simple fee structure

0.25% annual management fee

$500
Charles Schwab

Offers 24/7 live support
Uses low-cost ETFs
Regularly rebalances your portfolio

0% commission or advisory fees

$5,000
Ellevest

Has a women-first approach
Accounts for salary gaps, life expectancy, and more
Helps with retirement planning

$5 to $9 monthly subscription fee, based on your plan

$0
SigFig

Enables you to manage existing accounts on several other platforms
Gives you unlimited access to human advisors
Offers a free portfolio tracker

0% management fee up to $10,000
0.25% annual management fee on balances over $10,000

$2,000
Stash: Best robo-advisor for beginners
Offers simple automated investing
Has a small initial investment requirement
Makes it easy to track your progress toward your goal
Charges a monthly subscription fee
Doesn't offer access to a human advisor
Stash offers a robo-advisor service named Smart Portfolio that allows you to deposit your money and have it automatically allocated to different assets according to your investment strategy. The Stash robo-advisor designs this investment strategy based on your risk tolerance, investing goals, and more. It also rebalances your portfolio to improve your chances of staying on target. You can start a Stash Smart Portfolio with $5 and set up your account to automatically add more money to it over time6 .
... Or read our Stash review.
Paid Non-Client Promotion
Acorns: Best robo-advisor for micro-investors
Enables you to automatically invest your pocket change
Has a simple and intuitive interface
Doesn't charge additional management fees on top of your subscription cost
Charges a monthly subscription fee
Doesn't give you access to a human advisor
Acorns also creates portfolios of ETFs on your behalf, using the information you provide about your risk tolerance. It employs a flat-rate membership tier system that increases based on the services you get, including banking products and retirement accounts. One feature that stands out with Acorns is that you can invest using pocket change, setting roundups so your purchases are rounded to the nearest dollar, and the difference is invested. This allows you to begin investing without too much effort or thought and with small amounts of money.
... Or read our Acorns review.
Paid Non-Client Promotion
Betterment: Best robo-advisor for retirees
Doesn't have a minimum investment requirement
Offers socially responsible investing portfolios
Allows you to link external accounts for a full financial picture
Offers access to a certified financial planner but at a relatively high fee
Has a somewhat confusing portfolio creation process
Betterment is one of the top robo-advisors overall, offering a low account minimum and low management fees. You choose a risk tolerance and Betterment constructs a portfolio for you. On top of that, Betterment features access to different individual retirement account plans. You can also get access to features like automatic rebalancing and tax-loss harvesting. Add on the ability to speak with human financial advisors to map out strategies for long-term planning, as well as banking products, Betterment offers an all-around robo-advisor experience.
... Or read our Betterment review.
Paid Non-Client Promotion
Wealthfront: Best robo-advisor for Roth IRA holders
Charges low management fees
Regularly rebalances your portfolio
Offers a free financial planning tool
Doesn't offer access to a human advisor
Limits customization options for small portfolios
Wealthfront creates a portfolio for you based on your risk tolerance, but it also allows you to customize it. Wealthfront is a solid robo-advisor that offers banking products as well as investing portfolios. On top of that, Wealthfront also offers the ability to borrow. Another notable feature is the fact that it offers access to a 529 plan. Wealthfront does have an account balance minimum of $500, however. So, although there are robo-advisors with lower minimums, Wealthfront does stand out with its unique offerings.
... Or read our Wealthfront review.
Paid Non-Client Promotion
Charles Schwab: Best robo-advisor for hands-on investors
Offers a wide range of investment options
Allows you to manage your portfolio
Offers access to human financial advisors
Limits tax-loss harvesting to accounts with $50,000 or more
Maintains a larger percentage of your portfolio in cash form
Charles Schwab is a financial institution that offers a robo-advisor platform named Charles Schwab Intelligent Portfolios. This user-friendly platform is suitable for beginners and can offer a full hands-off experience. However, it also contains several tools for investors who prefer a more hands-on approach. You can easily manage your automated portfolio to buy or sell one asset or another, view in-depth information about your investment performance, use advanced calculators, and more. Schwab Intelligent Portfolios gives you a range of portfolio options, including goal setting, tax-loss harvesting, risk management, and more.
Read our Charles Schwab review.
Ellevest: Best robo-advisor for women
Offers gender-specific investing with Socially responsible options
Gives you access to Access to a human financial advisor
Personalizes your financial planning
Limits investment options to ETFs and mutual funds
Charges monthly fees
Ellevest markets to women, but people of any gender identity or expression are welcome. However, Ellevest makes recommendations based on different salary curves related to gender. The idea is to address the pay and retirement gaps experienced by those who identify as women. Ellevest charges a flat rate with different membership levels. You can get access to reduced rates for coaching, as well as access to banking, retirement, and investing services. Plus, it offers the ability to invest in multiple goals at once.
Read our Ellevest review.
SigFig: Best robo-advisor for high-net-worth individuals
Can connect to your existing portfolios to manage them for you
Offers unlimited access to human advisors
Doesn't charge a management fee on balances under $10,000
Requires a relatively high minimum balance
Doesn't offer banking or cash management products
SigFig is different from others on this list of best robo-advisors. Rather than using an algorithm to create portfolios, SigFig offers wealth management by taking care of your portfolios. It can manage your TD Ameritrade, Fidelity, or Vanguard investment portfolio on your behalf. On top of that, you get unlimited consultations via phone chat and an investment advisor assigned to you. As with other robo-advisors, SigFig offers automatic portfolio rebalancing and focuses on tax efficiency. The personal touch, though, is where this advisor shines. However, it comes with a high minimum balance requirement of $2,000.
Read our SigFig review.
What is a robo-advisor?
A robo-advisor is software that manages your financial assets or investments by relying on mathematical algorithms and investing models. A robo-advisor automatically determines how to invest your money by allocating it to different assets, often after presenting you with a questionnaire to define your preferences.
Robo-advisors are usually more affordable compared to human advisors or actively-managed portfolios. Robo-advisors require minimal human input when choosing investments or rebalancing portfolios, minimizing operational costs.
Many robo-advisors have low- or no-minimum investment requirements and charge small percentages of your portfolio as annual fees for managing your portfolio.
How do robo-advisors work?
Robo-advisors mostly work by using algorithms to put together portfolios based on your risk tolerance. Many of them use principles of modern portfolio theory, a theory developed by Nobel Prize-winning economist Harry Markowitz. It suggests that the asset allocation of your portfolio matters more than the individual securities you hold. When you learn how to invest money, a robo-advisor can be a good place to start.
As a result, many robo-advisors use index exchange-traded funds (ETFs) to create an investment portfolio that's designed to help you reach certain goals based on your time frame and risk tolerance. Some robo-advisors also offer individual securities, but in many cases, the idea is to automate portfolio management using index products to reach a high level of diversification.
In order to keep your portfolio on track, many of the best robo-advisors also make it a point to rebalance your portfolio, as well as maintain some tax efficiency. The algorithms used to determine what asset allocation is likely to work well for your portfolio are also used to determine whether you're straying from the ideal. When that happens, your holdings are automatically adjusted to better reflect the desired portfolio makeup.
Finally, some robo-advisors also offer financial advice. You can usually pay an additional advisory fee for help with financial planning and suggestions on investments. This can help you determine how much to set aside for various goals and can complement the automated investment management of your portfolio.
Who are robo-advisors right for?
Robo-advisors are often best for those who want to take a more hands-off approach to investing. They work especially well for long-term financial goals like saving for retirement and college planning. Although it's possible to have success with short-term goals when using a robo-advisor, many investors prefer to use them for medium- to long-term goals.
Additionally, with many robo-advisors offering checking accounts and other banking products now — including those that are FDIC-insured — it can make sense to use a robo-advisor if you want a one-stop-shop for your money needs.
On the other hand, if you don't like the idea of automated investing and you want to make more individual trades, robo-advisors might not work as well for you. Although you can customize some robo-advisors to a certain extent, in many cases, you don't have much control over your portfolio.
Some investors like to take a hybrid approach, using one of the best robo-advisors for long-term goals like retirement planning and using a more traditional broker for trading. However, for many investors, a long-term asset allocation approach, combined with dollar-cost averaging, can be a good way to build wealth over time — and robo-advisors offer that.
Robo-advisor vs. traditional brokerage
When considering where to put your money, it makes sense to consider whether a robo-advisor vs. traditional brokerage is the right investing platform for you.
In general, robo-advisors do most of the heavy lifting with your investments, using advanced formulas to settle on asset allocation and then putting together a portfolio and managing it for you. With a traditional brokerage account, you're in charge of everything, from figuring out how to create your portfolio and when to rebalance it to choose whether to invest in mutual funds, index funds, stocks, ETFs, or something else. You also have to determine the most tax-efficient way to approach your investments.
Traditional brokerages are more likely to provide access to human help and advisory services, though some robo-advisors are starting to expand their options so you can use a traditional financial advisor.
In the past, traditional brokerages used to charge higher fees, and you're still more likely to see trading fees with a traditional brokerage. Some traditional brokers, though, have reduced or eliminated their trading fees, making them more desirable to some traders. Robo-advisors, on the other hand, usually charge a relatively low management fee, though some robo-advisors do charge flat monthly fees. In both cases, if you use funds in your portfolio, you'll be subject to expense ratios.
For investors interested in reducing how much time and effort they spend on a portfolio, a robo-advisor can be a good choice — especially if you choose a robo-advisor that offers add-on services like human investment advice.
How to choose the right robo-advisor
When deciding among the best robo-advisors, it's important to carefully consider your individual needs and preferences. Here are some things to keep in mind as you compare robo-advisors and make your choice.
1. Consider your budget
Start with your budget. How much can you afford to invest? Do you already have what you need set aside in a savings account? If an investment platform has a $500 minimum and you don't have that, you might be better off with a platform that has no minimum. It's also important to consider platform fees. Although robo-advisor fees are generally low, some platforms charge more than others, so you'll want to consider that as you compare your options.
2. Think about how you want to invest
Before signing up with a robo-advisor, you need to consider what matters to you and what you're looking for. Think about the asset classes you want to invest in. Even the best robo-advisors may not use assets such as cryptocurrency or options. Instead, they generally use a limited list of ETFs or other fund-type investments to build most of the core portfolio. Review what they are before you open an investment account.
Also, consider whether you want socially-responsible investment options or whether you want access to some individual stocks. Some robo-advisors offer access to individual stocks, as well as pre-determined portfolios, so you can add individual equities available on the stock market using fractional shares. Think about what you want in your portfolio, and then look for a robo-advisor that offers access to what you're most interested in.
Another consideration is the type of accounts you need access to. For example, it's fairly common for the best robo-advisors to offer traditional and Roth IRAs — not all of them offer SEP IRAs — as well as taxable accounts. Think about how you'll be saving for retirement, and look for a robo-advisor that offers the account you need. Some don't offer joint accounts, so if you have a partner and want to open an account together, you might not be able to do so.
3. Compare platform technology and features
Finally, look at the different features offered by the robo-advisor. Many offer tax-loss harvesting and rebalancing, but not all do, so check to see how that works. Think about the features that matter most to you, and then choose the robo-advisor that checks the most boxes.
Consider the technology used to make sure it's adequate for your needs. If a mobile app is important to you, compare the best investment apps to see what is likely to be the most convenient and useful for you.
Don't forget about other features. If you want access to a cash account or are looking for the ability to borrow, those are extra features. You may also want access to educational resources or are interested in a 529 college savings plan. Double-check to see whether the unique features fit your needs.
Robo-advisors FAQ
Is a robo-advisor worth it?
A robo-advisor is a low-cost option that can be worth it if you choose a platform that meets your needs. If you can get a robo-advisor that helps you reach your goals, it's probably worth the cost.  If you want to invest in something specific like real estate, you might consider our list of the best investment apps. There are apps for beginner real estate investors all the way up to those with a net worth of $1 million.
How much do robo-advisors cost?
In general, robo-advisors are considered relatively cost-efficient. How much a robo-advisor costs depends on the model used. However, it's common to see robo-advisors that charge low fees ranging from .25% and .75% per year. Additionally, there are some robo-advisors that charge flat monthly rates. It's fairly common to see those prices range between $1 and $9 per month, depending on the features you want.
Should you use a financial advisor or a robo-advisor?
It depends on where you're at with your finances. A robo-advisor can be good for new investors, and a way to get started investing. However, as your assets grow and your finances become more complicated, a financial planner or advisor might be a good addition. The good news is that you can use both robo- and financial advisor services, and some robo-advisors even offer human personal advisors who can provide guidance.
How often do robo-advisors rebalance your portfolio?
How often robo-advisors rebalance depends on the advisor, so you'll want to look into that as you weigh your options. Some will evaluate your portfolio daily and make adjustments. Others rebalance monthly or quarterly. In general, though, rebalancing only takes place when your asset allocation drifts from your goals.
Can a robo-advisor create an investment plan?
A robo-advisor is a type of automation that can determine an investment portfolio for you. Robo-advisors use algorithms and advanced software to analyze your financial situation, risk tolerance, and time horizon to create a personalized investment plan. Depending on the provider, your robo-advisor might also help with portfolio management, rebalancing, and tax optimization. That's what makes robo-advisors a low-cost option for people who want a hands-off approach to investing.
Robo-advisors: bottom line
By employing algorithms to choose where to put your money, a robo-advisor can assist you in managing your financial assets. Robo-advisors are typically less expensive than human advisors or certified financial planners (CFP) because they require minimal human input. Numerous robo-advisors offer low or no investment minimums and may charge a management fee as a small percentage of your portfolio.
Robo-advisors can be a good choice for those who choose a hands-off approach to investing. They may support long-term investment goals, such as retirement. However, people who prefer making specific investment decisions or having full control over their portfolios may prefer using their own brokerage account. Explore our list of the best brokerage accounts for more information.
Our methodology
In determining our list of the best robo-advisors, we looked at popular companies and considered factors critical to the consumer. We did not evaluate all companies in the category.
FinanceBuzz criteria include:
Account minimum: Companies that offer lower minimum investments came up higher.
Fees: Companies that offered lower fees came up higher on the list.
Account types supported: The types of accounts supported vary across different robo-advisors. Those that supported more account types came up higher.
Features: Companies offering certain features that are attractive to the customer came up higher than those that did not offer those features.
Customer support: Companies listed offer varying types of customer support. Those that offered the most avenues for support came up higher.
---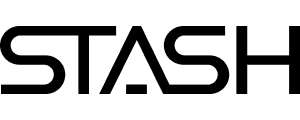 Stash Benefits
Get $20 to make your first investment7
Invest in stocks, bonds, and ETFs
Fractional shares available
Start investing with just $5
Paid Non-Client Promotion