While it may sound like a dream job, there really are ways you can get paid to watch Netflix. If you want to make a career (or just a side hustle) out of binge-watching Netflix, then you can make money by working as a Netflix tagger, writing closed captions, or downloading tracking apps.
With these options, you can earn anything from gift cards to full-time income, all while doing something you enjoy. We'll go over seven ways to get paid to watch Netflix, what's required of each option, and how much you can make.
How to get paid to watch Netflix
Here are seven ways to make money while watching Netflix.
1. Have Swagbucks open as you binge-watch
If you like to multitask with Netflix on, you can visit Swagbucks to earn extra money as you watch movies and TV. Swagbucks is an online rewards program that lets you accumulate points for doing easy tasks. You'll earn "Swagbucks" for things like signing up for newsletters, downloading apps, playing games, taking surveys, watching videos, and more.
Every 100 Swagbucks you earn equals $1 in cash. You can potentially earn up to $5 per day with Swagbucks and redeem your rewards for gift cards to popular retailers, prepaid Visa cards, or a check.
Learn More
2. Work as a Netflix tagger
When you're looking for a new show to binge-watch on Netflix, different tags in the show or movie description give you an idea of what type of content it has. For example, the show "Stranger Things" is tagged "ominous" and "scary." Other tags describe the show's genre, cast, or whether it includes adult content like sexual content, profanity, and drug use.
As a Netflix tagger, your job would be to watch a show or movie and assign the relevant tags. Being a Netflix tagger is a legit job, but if you search the Netflix job board for tagger positions, you won't find anything. The official job title for a Netflix tagger is "Editorial Insights Content Analyst."
According to Glassdoor, the average annual base pay for Netflix tagger jobs is about $91,000, or about $44 per hour. Requirements for the job include audio/visual experience, a passion for movies and TV series, and knowing how to work with spreadsheet programs like Microsoft Excel and Google Sheets.
3. Start a review blog covering Netflix content
Netflix has an expansive library of movies and shows. However, we've all reached that point where we've finished the show we were binging and have no idea what to watch next. As a blogger who reviews Netflix content, you become a resource for people looking for something new to watch. For example, during the holidays, your blog can recommend the "Top 10 Classic Holiday Movies" or "Five Romantic Holiday Movies."
According to Glassdoor, freelance bloggers can earn about $58,000 per year. As a Netflix review blogger, you aren't paid by the streaming platform. Instead, your income comes from ads displayed on your blog.
Bloggers can also earn money through affiliate marketing, which is a type of commission program. Unfortunately, Netflix doesn't offer an affiliate program. However, you may consider expanding your blog content to include other streaming services like Hulu, Disney, or HBO Max, all of which have affiliate programs.
4. Track your Netflix sessions with Viggle
You can earn gift cards and other rewards just by watching popular shows on Netflix and tracking what you watch with the Viggle app. Viggle is an entertainment marketing research platform that rewards you for TV watching and even music listening. Viggle is available across 170 channels, including Netflix.
Once you sign up with Viggle, the platform's audio recognition technology monitors what you're watching and rewards you with one point per minute. Bonus points are also given for certain TV shows. You can then redeem the rewards points for gift cards, music downloads, and more.
The Viggle app is available for Android phones, but it doesn't appear to be available for iPhones.
5. Do closed captioning for Netflix
Closed captioning is when the dialogue in a movie or television show is displayed as text on screen. It's useful for deaf and hard-of-hearing viewers, people who watch movies in other languages, or anyone with trouble understanding spoken language.
By doing closed captioning for Netflix, you're basically transcribing the show's audio into text, so you should have some experience in transcription. You won't find closed captioning transcriptionist jobs on the Netflix job board but through third-party transcription companies like Rev, Scribie, and GoTranscript. The average hourly pay for transcriptionists is about $17 per hour.
6. Start a YouTube channel for Netflix reviews
Starting a YouTube channel for Netflix reviews is similar to starting a blog. Your income will primarily come from advertising. To earn money through advertising, you'll have to build up an audience for your videos.
The YouTube Partner Program, which enables creators to monetize their content with ads, requires you to have 1,000 subscribers with 4,000 public watch hours within the last 12 months, or 10 million public Shorts views within the last 90 days.
As with blogging, you can also earn money on YouTube through affiliate marketing if you branch out and do movie reviews for Hulu, HBO Max, and Disney. YouTube creators can make, on average, about $32 an hour, or $66,000 per year.
7. Install Nielsen Computer & Mobile Panel
Nielsen has been researching audience data to see what people are watching almost since the advent of television. Its ratings can make or break a television show. You can get paid to watch Netflix by signing up your computer, smartphone, or tablet for Nielsen's research panel.
To get started, you register with Nielsen, answer some questions about yourself, and download the Nielsen app or computer software. You then earn passive income just for using the device with the downloaded app. You'll earn up to $60 in annual reward points for participating in the research panel. You can also earn rewards by taking surveys and playing games. The rewards points you earn with Nielsen can be redeemed for gift card or PayPal payments.
FAQs
Is Netflix paying people to binge-watch?
No, Netflix doesn't pay people to binge-watch its shows and movies. However, there are several ways to get paid to watch Netflix, such as working through third-party companies to provide closed captioning transcription or using apps like Nielsen and Viggle that gather market research data on viewing habits.
What does a Netflix tagger do?
A Netflix tagger assigns different categories to Netflix television series and movies to help viewers find them more easily. The tags may indicate the show's genre, cast, and adult content, such as sex scenes, drug or alcohol use, and profanity.
How much does a Netflix tagger make?
The average pay for a Netflix tagger, formally known as an Editorial Insights Content Analyst, is about $91,000 per year or $44 per hour.
Bottom line
If you're an avid Netflix viewer, you may as well make some money watching Netflix. You can apply for a job at Netflix tagging movies and TV shows as a Netflix tagger, transcribe shows for closed captioning, or start your own blog or YouTube channel recommending Netflix shows to other people. Or if you want just a side hustle that doesn't require too much of your time, you could let companies like Nielsen or Viggle monitor your Netflix viewing habits for rewards.
There are plenty of ways to make money watching videos, whether you're seeking a full-time job or just looking to make some extra cash as a TV binge-watcher.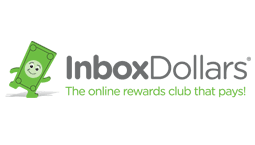 Inbox Dollars Benefits
Get a $5 bonus when you register with your email
You could earn money by taking surveys or making online searches
Over $80 million paid to members so far - how much can you earn?