Solitaire Cash is a legit, free-to-use gaming app that lets you compete with other players at the same skill level for the opportunity to earn actual cash prizes. It's a modern take on the classic game that people have played solo in different forms since the late 18th century.
If you've been wondering how to make money playing games, this is one skill-based game that could lead to actual cash. In this Solitaire Cash review, we'll go over how it works, so you can decide if this app is worth downloading to your smartphone.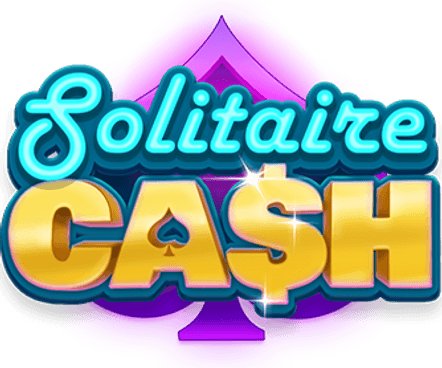 Solitaire Cash Benefits
Earn up to $200 every time you win
Free to play with many opportunities to win cash
Cash out with PayPal and Apple Pay
Stop scrolling and start earning
In this Solitaire Cash review
Key Takeaways
Solitaire Cash is a legit gaming app that offers real cash prizes.
As you play, you could win free gems that you can use to play games, including games with cash rewards. 
Solitaire Cash: Is it worth it?
Pros
Cons

Easy to learn
Legit opportunities to win cash
Fun to play

Cash games not available in all states

Our verdict: Solitaire Cash is a fun game that should be familiar to a lot of players. It's easy to get the hang of the app, and you have the potential to win cash. If you enjoy Solitaire and competitive games, it's definitely worth a download. 
What is Solitaire Cash?
Solitaire Cash is a free gaming app developed by Papaya Gaming, founded in 2016 and headquartered in St. Louis, Missouri. Papaya Gaming has rapidly grown its user base and now has over 4 million downloads worldwide. Solitaire Cash is a highly rated card game app in the App Store and has thousands of positive reviews, with an average rating of 4.6 out of 5 stars. Papaya Gaming also has other games you may have heard of, such as Bubble Cash.
This Solitaire app is free to download and play. It also offers opportunities to spend money on certain tournaments, but it's not required. Some tournaments don't require you to spend money at all. When you enter a tournament, you'll be matched with other players with similar skill levels, and you'll all receive the same deck. If you finish among the top three, you can win cash prizes.
Alternatives to Solitaire Cash
Get Up to $115 per Win in Minutes with This New Game
Play solitaire and earn real cash. A top card game on the App Store with an average 4.8/5 stars. Get up to $115 per win in minutes.
Download Solitaire Clash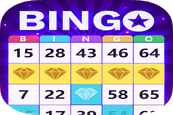 Earn Extra Pocket Money from Your Phone with This Game
Learn More
How does Solitaire Cash work?
With Solitaire Cash, you'll play the Solitaire game just as you would by yourself, and you can also enter tournaments to play against others who are given the same deck.
Here's how to play Solitaire Cash:
Move cards around the main table by placing cards in descending order, alternating the color
You can also start a foundation pile with an ace and build a sequence ascending from ace to king
If you run out of options, check the stockpile for new cards to play
Continue moving cards until there are no more moves or until all cards are in the stockpiles
Submit your score to see if you've won. Your ranking is based on how quickly you cleared the board. If your ranking gets you one of the top three spots, you'll win cash. You'll also get a bonus if you finish early.
Solitaire Cash is designed to provide smooth gameplay. You'll be allowed to undo moves and enjoy special challenges along the way. You'll also be able to play without any advertisements.
When you first start the app, you'll play practice rounds to get accustomed to the platform, show your skill level, and earn gems. Once you earn enough gems, you can enter freeroll tournaments to potentially earn cash. These tournaments generally have an entry fee, which you pay in gems, not real cash.
Tip
Wait for Solitaire Cash's Limited Time Only games — they typically pay out more and have fewer total players
In addition to freeroll tournaments, you'll also have the opportunity to enter real money tournaments if you deposit cash. You'll see the entry fee (in gems, cash, or both), number of players, and cash prize before you play. These tournaments come with higher cash prizes, but you'll risk losing your entry fee.
If you win first place in a cash tournament, you might win real money and have the opportunity to enter a raffle to earn even more cash. For example, one first-place win could get you one ticket to a raffle with a $100 prize.
Bonuses
Solitaire Cash offers Daily Rewards — you can even earn small cash rewards. 
You can also earn cash by referring friends.
If you want more gems for play, you can also watch videos
Who can use Solitaire Cash?
Because Solitaire Cash uses real money, it's only available for ages 18 and older on the App Store. You can download the game for your iPhone or iPad.
The Solitaire Cash game isn't available on the Google Play store for Android, but you can download it from the Galaxy Store for your Samsung Galaxy device. You must be 18 years of age or older to download the mobile app from the Galaxy Store.
While you can play Solitaire Cash in any state, certain states are restricted from cash tournaments. You won't be able to play for money in these states:
Arizona
Arkansas
Indiana
Iowa
Louisiana
Maine

Maryland
Montana
South Carolina
Washington
South Dakota
Because Solitaire Cash is entirely skill-based, it's best for folks who have mastered the classic Solitaire card game. That said, you can use Solitaire Cash to practice stacking up those suits faster.
Since it's free to play, you've got nothing to lose unless you decide to enter into cash tournaments. In that case, it's possible to lose money. 
How much can you earn with Solitaire Cash?
The more you play, the better chance you'll have of earning cash prizes. You earn gems for each tournament you play, and eventually, you'll be able to use those gems as an entry fee for cash tournaments.
For example, you could choose a freeroll tournament that costs 1,200 gems and has a $7 payout. You'll also have the opportunity to enter daily raffles that could offer big prizes if you win.
There's a much higher earning potential for cash tournaments that you enter using actual cash. For example, a $4 entry fee would let you play against 20 other players for a chance to win a share of the $70 prize pool.
In addition to tournaments and raffles, you could also earn cash by referring your friends to the app. When one of your friends signs up using your referral link, you'll get $1 in bonus cash. Referring multiple friends could be a great way to earn some quick rewards.
Once you've racked up enough rewards, you can cash out via your PayPal account. The minimum amount required to redeem your cash is $5. You can use either PayPal or Apple Pay if you decide to deposit money on a high-stakes tournament.
Tip
You can withdraw funds using PayPal. There is a $1 processing fee. 
Common questions about Solitaire Cash
Is Solitaire Cash legit?
Yes, Solitaire Cash is a legit gaming app that pays real money. It is the number two card game app in the App Store, with an average rating of 4.6 out of 5 stars from more than 242,000 iOS users. The app was created by Papaya Gaming, which has over 4 million downloads of its apps worldwide.
Solitaire Cash is free to use, and you won't be inundated with advertisements or exposed to any scams. The app provides an easy way to earn cash from your Solitaire skills, making it one of the best side hustles if you love Solitaire.
Can you earn real money with Solitaire Cash?
Yes. Unlike some other prize apps, you'll be able to earn actual cash with Solitaire Cash, which you can redeem via PayPal once you've reached the $5 minimum.
However, you'll need to play several games before you earn enough gems to play in a cash tournament. For instance, once you have 1,200 gems, you can enter a tournament with $7 in prize money. You can also earn a $1 cash bonus each time a friend signs up using your referral link.
Which is better, Solitaire Cash or Solitaire Cube?
Solitaire Cash and Solitaire Cube are similar apps that allow you to earn cash prizes for winning tournaments against other players. Reviews are similar on the App Store, but Solitaire Cube has much better reviews on the Galaxy Store and might be a better fit for people with Samsung Galaxy devices. Since the games are free to download and play, you can try both to see which you like better.
Can you lose money with Solitaire Cash?
The only way to lose your own money with Solitaire Cash is by depositing money on one of the paid tournaments. If you don't win the tournament, you'll be out the cash you spent on entering. On the other hand, if you only play the free tournaments, you can't lose money, and you'll have the potential to win real cash.
How to get started with Solitaire Cash
1. Download the app on the App Store or Galaxy Store
2. When prompted, choose an avatar and enter a username
3. After a brief tutorial, you can begin playing right away.
4. Once you've cleared the board, submit your score.
5. You can use the gems you collect to enter new tournaments and eventually compete for cash prizes.
6. When you're ready to cash out, you'll need to enter your PayPal account info so the app can distribute your funds.
Featured side hustles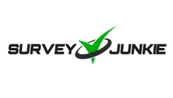 Earn Cash Taking Surveys
Join a community of 20M+ lifetime members who have been paid $76 million to date.
Sign up today

Find Paying Pet Care Jobs in Your Area
Connect with paying families looking for pet care. Full and part-time work available. Pay depends on region, family needs, and commitment level.
Sign up for Care.com now
Other money apps to consider
The Solitaire Cash app  isn't for every gamer. It's entirely skill-based, so unless you're practiced at playing Solitaire, you might find it frustrating to earn money from this mobile game. Luckily, there are several other game apps that pay money to help earn extra income on the side.
One option is InboxDollars, which rewards you for taking paid surveys, redeeming coupons, shopping, and other easy online activities. The site has already rewarded users with more than $80 million in cash. Earnings vary by opportunity, but most surveys pay between $0.50 and $5.00 and take three to 25 minutes to complete. You'll also get a $5 cash bonus just for signing up.
Read our full InboxDollars review for more details.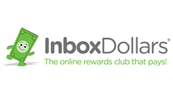 Earn Cash By Going Online
Learn More
If you'd rather enter sweepstakes with a click of a button than challenge your brain with a fun game of Solitaire, you might consider Prizegrab. The site allows you to enter a variety of sweepstakes each day for the chance to win prizes ranging from gift cards to small appliances to $15,000 in cash. Over 6,500 winners have received more than $2 million in prizes using the site.
Read our full Prizegrab review for more details.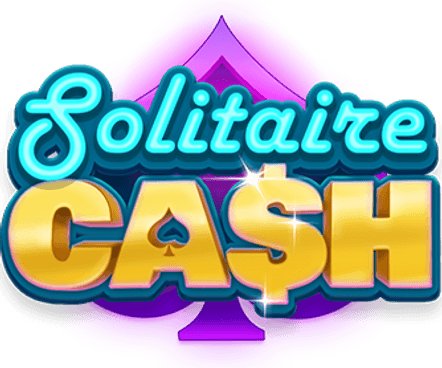 Solitaire Cash Benefits
Earn up to $200 every time you win
Free to play with many opportunities to win cash
Cash out with PayPal and Apple Pay
Stop scrolling and start earning