Saving money is really important, as you'll need cash in the bank to help you accomplish important goals. But you don't just want to put the money you save in any old bank account — you should invest at least some of your funds in assets that may provide a solid return on investment. This is especially true if you have goals such as early retirement that will require you to amass a large nest egg ASAP.
Investing money may seem complicated, but fortunately, there are apps and tools out there that make growing wealth easier. One of those apps is Stash2 1 . Stash shows you how to invest money into the stock market with an investment as low as $1, and it also helps you learn about investing so you can make more informed choices.
While Stash does charge some fees3 , its easy-to-use investment tools and educational materials make building a portfolio one of the simpler ways to make money effortlessly over time for even the most novice of investors. Unlike many side hustles, this one is fairly hands-off — instead of you working for your money, Stash teaches you how to make your money work for you by purchasing assets that may earn a good return.
If you're not sure whether a Stash account is right for you, this Stash review can help you decide.
Paid Non-Client Promotion
FinanceBuzz doesn't invest its money with this provider, but they are our referral partner. We get paid by them only if you click to them from our website and take a qualifying action (for example, opening an account.)
Quick Summary
Get started investing with as little as $1 and learn how to grow your portfolio.
Fractional shares available

Automate your investments with Round-Ups7 and Set Schedule transfers

Build a portfolio of stocks, bonds, and ETFs with personalized financial guidance
What is Stash?
Stash was first launched in 2015 with the goal of democratizing financial opportunity so every American has the tools and guidance necessary to grow their wealth through investing. It was founded by Brandon Krieg and Ed Robinson, who are still involved with the company today as CEO and President, respectively.
Kreig and Robinson both came to Stash with extensive experience. Kreig spent more than 20 years in the fintech industry and co-founded EdgeTrade, an electronic trade execution company. Robinson, on the other hand, came from Macquarie Securities Group, which is a large investment bank.
Stash grew rapidly, hitting a million users by August 2017. Other products also launched along the way, including retirement accounts in June 2017 and custodial accounts in January 2018. There are now more than four million account users. Stash also reported that, as of August 2018, those who took advantage of Stash's Auto-Stash service saved an average of $1,432 annually.
How does Stash work?
Stash offers users a wide variety of different ways to make money, including opening a taxable account so you can begin investing your cash in the market. You can also use a debit card4 that offers rewards in the form of stocks or funds8 . Various programs have different features and fees, so it's important to understand all the ways you could grow your wealth by using Stash products.

Stash debit card
The Stash debit card4 is available to you if you open an account with Stash. This account charges no monthly maintenance fees, charges no overdraft fees, has no minimum balance requirements, and charges no fees for direct deposits, ACH transfers from other banks, or obtaining your debit card. You can also make withdrawals from more than 19,000 ATMs without paying any fees — although you do have to pay $2.50 if you use your card at a non-participating ATM or if you withdraw funds from a teller.
Your Stash debit card4 helps you make money because you earn Stock-BackⓇ rewards at more than 11 million places. When you spend on gas, groceries, dining, or purchases of any type at participating merchants, you qualify for at least 0.125% Stock-BackⓇ. You can also qualify for Stock-BackⓇ bonuses that provide as much as 5% back at some stores8 .
These Stock-BackⓇ rewards actually give you shares of stocks at the companies you shop at. For example, if you shop with your Stash debit card at any store listed on Stash's platform — including popular places such as Walmart, Starbucks, and Amazon — your rewards are used to buy stock in that company8 . And for purchases made at other stores not on Stash's platform, such as local shops, you get your Stock-BackⓇ invested in a diversified investment fund5 .
You do have to participate in a Stash subscription plan to get Stock-BackⓇ when you use your debit card. There are two different Stash subscription plans that start at $3 per month3 (we'll talk more about those below). If you're going to invest in a Stash plan anyway, adding the Stash debit card4 can help you to grow your investment account balances quickly and effortlessly.
Stash investments
Stash offers a simple investing app that allows you to start with just a $1 investment and build a portfolio of individual stocks, bonds, and exchange-traded funds (ETFs). You can choose from two different Stash investment account options:
Growth: This $3-per-month intermediate account comes with a personal investment account as well as a retirement investment account. You'll have your choice of a traditional or Roth IRA (Individual Retirement Account), and Stash will help you pick the best account type for your situation. You can also earn Stock-BackⓇ from the debit account8 and get financial education.
Stash+: This account offers you a personal investment account, plus a retirement investment account and a custodial investment account for up to two children. It costs $9 per month and comes with financial education as well as monthly market insight reports. You can earn Stock-BackⓇ8 with this plan as well — and you get a metal debit card rather than a typical plastic card.
Both of these plans enables the purchase of fractional stock shares and gives you a choice of how to fund your investment accounts:
Investing on a set schedule: You can set recurring transfers from your bank account so you save automatically.
Round-ups: Purchases you make with your debit card4 are rounded up to the nearest dollar, and the "spare change" from every purchase is invested for you7 .
Smart Portfolios: Investors will also have the option to invest in Stash's Smart Portfolios6 . These carefully designed portfolios make it so you don't have to make all your individual investing decisions. Stash will also rebalance your portfolio for you, as well as reinvest your dividends.
When your money is transferred into your Stash investment account, you can build your own portfolio and invest in any stocks, bonds, or ETFs you want within Stash's vast list of companies and funds. Stash makes choosing investment options easy by asking you a few questions when you set up your account, after which you receive personalized recommendations that fit your financial goals. You have the freedom to accept as much of that guidance as you want, so you can take every recommendation or none, depending on what you prefer.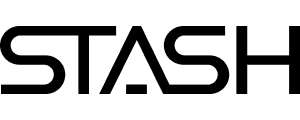 Stash Benefits
Get $20 to make your first investment9
Invest in stocks, bonds, and ETFs
Fractional shares available
Start investing with just $5
FinanceBuzz doesn't invest its money with this provider, but they are our referral partner. We get paid by them only if you click to them from our website and take a qualifying action (for example, opening an account.)
Who can start an account with Stash?
Here are some of the prerequisites for a Stash invest account:
You have a bank account with a U.S. bank.
You have a Social Security number.
You're a U.S. citizen, have a Green Card, or have certain types of approved visas.
All you need to do is download the app, create an account, and choose the Stash plan that's right for you. You'll also need to answer a few simple questions about your investment portfolio and risk tolerance — and you'll need to be willing to pay Stash's fees, which start at $3 per month for the Growth plan3 .
However, a Stash account isn't necessarily right for every investor. If you want both a personal investment account and a retirement account, you have to commit to paying at least $3 per month. There are other discount online brokers that don't charge you any monthly fees for an account — although you can't typically buy fractional shares with them and you won't get the guidance that Stash provides.
If you'd prefer a more hands-off approach, a robo-advisor might be a better fit. One such robo-advisor is Wealthfront. In this comparison of Stash vs. Wealthfront, you can see how they compare and make a more informed choice on which approach better fits your goals. 
It's important to remember, robo-advisors do charge fees, but these are typically a percentage of what you invest. They don't, however, offer some of the cool features that Stash does, such as Stock-BackⓇ8 or round-ups7 .
How much can you earn with Stash?
The amount you earn with Stash is going to depend completely on you. The more you invest and the better your investments do, the more you can earn. As a reminder, investing involves risk. There are no guarantees and while your investments have an opportunity to gain value over time, they also may lose value.
Stash indicates that, as of August 2018, its users saved an average of $1,432 per year by using Auto-Stash. If you invested that amount of money every year in a tax-deferred account, and your investments earned a 7% annual return over 30 years, you could end up with over $135,000 saved. Of course, you could also end up with similar savings from any online brokerage account or robo-advisor, assuming you made the same investment and earned a similar return.
How to make money with Stash
Maximizing your earnings with Stash is easy. You can earn more if:
You use your debit card4 more to get more Stock-BackⓇ8 — especially if you frequently shop at merchants offering a bonus 5% back.
You make smart investments. The performance of stocks and mutual funds is never guaranteed, and there's always a risk of loss. But if you invest in companies or ETFs that perform well, you can maximize your gains.
You invest more money — and leave it invested. The more you put into the market, the more you have the potential to earn (or lose). If you set up frequent automated transfers to Stash, build a large portfolio, and leave your investments to grow, you may be able to build a huge nest egg over time if your investments perform well.
Using tools such as Stash Learn to help you become smarter about picking investments and building a diversified portfolio can also allow you to maximize your earnings while minimizing your risk level.
How to withdraw money from Stash
When you sell an investment through Stash, that money will appear in your Stash account approximately 48 hours later. You can then transfer it to a linked bank account by logging into Stash via mobile or desktop and selecting the Transfer option. Next, you specify where you'd like to transfer funds and the total transfer amount. After that, simply click Continue (in the app) or Confirm (on the website) and Make Transfer. You should see the funds in your bank account shortly afterward.

How to stay safe
Stash aims to make investing easy for beginners, but there's always a risk whenever you invest — whether you pick stocks, bonds, or ETFs. While you can't always prevent investment losses, you can reduce your risk by building a diversified portfolio, understanding asset allocation, and ensuring you never invest in anything you don't understand. 
If you have more complicated goals or situations, you may want to seek professional investment advice from a financial advisor.

In addition, the Stash bank accounts are offered through Stride Bank, which is FDIC-insured.
FAQs about Stash
How to sign up for Stash
To sign up for Stash, you need to meet basic requirements, including having a Social Security number and a bank account with a U.S. bank.
You'll then need to complete some basic questions, including:
Your legal name and date of birth to verify your identity
Your financial profile
Your Social Security number
Questions about your investment goals and style
The process takes around three minutes to complete and can be done entirely online. If you prefer to manage your investment portfolio on the go, you can also download the Stash app for Android and Apple. (Find it in Google Play or the app store.)
Other investment apps to consider
Stash is just one of many of the best investment apps that allows you to make money through investing. Two similar investment products you could try include Wealthsimple and Fundrise.
Wealthsimple is a top online broker that works differently than Stash in that you don't make money with Stock-BackⓇ rewards8 for purchases. Instead, all your gains come from your investments. There's no minimum deposit required to get started, and Wealthsimple is a robo-advisor. That means it manages your investments for you, whereas with Stash, you build your portfolio based on Stash's recommendations6 . The big benefits of Wealthsimple are tax-loss harvesting — which helps you reduce the tax consequences of investing — and the ability to talk with financial experts about your investment strategy.
With Fundrise, you also make money through investments — but this time through real estate instead of the stock market. Fundrise has a minimum investment of just $10. It offers some great perks too, including quarterly redemption opportunities without penalty. The big benefit of Fundrise is that it provides portfolio diversification if you want to get some of your cash into real estate.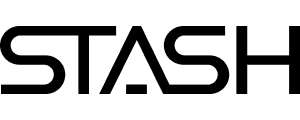 Stash Benefits
Get $20 to make your first investment9
Invest in stocks, bonds, and ETFs
Fractional shares available
Start investing with just $5
FinanceBuzz doesn't invest its money with this provider, but they are our referral partner. We get paid by them only if you click to them from our website and take a qualifying action (for example, opening an account.)