Everyone wants to save money shopping online and avoid feelings of buyer's remorse along the way. Sometimes it can be difficult to tell whether a deal or sale is actually decent. If you use the right credit cards, you'll earn cashback rewards or miles as you make purchases, which could help save you some money. But using some of the best money apps along with the right cards can help you boost your savings even more.
With Capital One Shopping, formerly Wikibuy, you can easily compare deals on the same product from different sellers around the web. This will help remove any fear of missing out on a better price somewhere else by giving you multiple options to choose from. In this Capital One Shopping review, you'll learn what Capital One Shopping is, how it works, and how you can get started with it.
Quick Summary
Stop overpaying when you shop online.
Capital One Shopping searches thousands of merchants to see if you're getting a great deal

Search and apply coupon codes automatically

Custom price drop alerts for products you've viewed or purchased
In this Capital One Shopping review
What is Capital One Shopping?
Capital One Shopping is a free browser extension that focuses on the online shopping industry. It was originally launched as Wikibuy in 2014 with a vision to help people make better financial decisions and save money, and that vision still holds true today.
One of the biggest draws of online shopping is the ease with which you can browse and purchase items — all without leaving your home. Capital One Shopping doesn't want to change how effortless it is to do your online shopping, which is why its aim is to easily integrate its money-saving features into your shopping experience.
Millions of people have joined Capital One Shopping to use its free and simple services because it actually works and saves them money. Within the last year alone, it saved its users over $160 million. Also, the browser extension has close to 2,000 reviews and a near-perfect rating on Trustpilot, a well-known online review platform for businesses all over the world.
Pros
Cons

Will try out coupon codes
Will let you know if you can earn rewards while you're shopping
Lets you know if Amazon is offering a competitive price compared to other retailers

Can only redeem rewards for a limited number of gift cards
Overall, Capital One Shopping is a great option for learning how to save money because it's free and straightforward to use.
Can it actually save you money?
Capital One Shopping can save you money. For example, while shopping for a KitchenAid mixer, Capital One Shopping offered to try five coupon codes automatically and offered 5% back in rewards. While none of the coupon codes worked, since the mixer is $449.99, that means I could get $22.50 in rewards that I could redeem as a gift card at Walmart or another retailer.
How does Capital One Shopping work?
After you get Capital One Shopping, you can start using it immediately. Capital One Shopping works with thousands of different online stores, so there's plenty to choose from. To get help finding good deals, check out Capital One Shopping's website and browse their featured offers. Or head straight to a participating store's website and Capital One Shopping's features will find any available savings for you automatically.

Here are some of the features Capital One Shopping offers and how they work:
Price comparison tool
Many online shoppers use Amazon.com to browse for everything from apparel to groceries to electronics and more. If you're an Amazon shopper, you're in luck because Capital One Shopping can seamlessly work in the background as you're browsing Amazon products online.

As soon as you pick a product and any applicable options, Capital One Shopping will search for lower prices on other websites. If Capital One Shopping doesn't find a better deal than the Amazon price, it'll tell you. The product searches are automatic and results are displayed within 10 to 15 seconds. If you want to review the savings you could make, simply click on the helpful Capital One Shopping pop-up and you'll see useful information like total price, pricing history, return policy, and related product deals.
We like this feature because you can still do your shopping on Amazon, which is convenient, but get alerted if you might find a better deal somewhere else.
Coupons

Capital One Shopping is able to test available coupon codes at participating online retailers with just the push of a button. When you're on a website that works with Capital One Shopping, click on the "try codes" button while you're checking out. This will prompt Capital One Shopping to apply any codes it has found and potentially save you some money.
Many online stores offer coupons, but it's not always the easiest to find them. The Capital One Shopping Coupons feature is an excellent way to save yourself the time and hassle of searching for coupons yourself. With just the click of a button, Capital One Shopping will apply the codes it has available, and you might be in for a nice discount on your shopping trip.
We like this feature because it's much faster than trying to find and enter coupon codes yourself.
Capital One Shopping Credits
Capital One Shopping partners with select online stores to offer you a percentage of your money back from any eligible online purchase you make. You receive this money back in the form of Capital One Shopping Credits, which can be redeemed for gift cards to popular retailers through Capital One Shopping. 
We like this feature because it makes it easy to get rewarded for shopping you do anyway.
Watchlist
Are you constantly checking the prices of specific items and hoping the price drops enough for you to make a purchase? If so, Capital One Shopping's Watchlist feature can really improve your process and save you loads of time and money.

Just add the items you want to monitor into Watchlist and Capital One Shopping will track their prices for you. You'll be able to see the latest prices of each item and the last price you saw on the item. This makes it easy to see if the price has gone down, up, or stayed the same.
Automated price protection
Capital One's Price Protection feature helps you get a refund if an eligible purchase drops in price shortly after you purchase an item. It monitors your email and identifies recent purchases, then files a claim with the retailer on your behalf if it finds an item eligible for a partial refund due to a price drop.
Keep in mind that different retailers have different refund policies and that you may have to complete additional steps to get a refund.
You can sign up for Price Protection under your Capital One Shopping account settings. It's available for shoppers who use Gmail, Yahoo, and Outook. We like this feature because it's a painless way to potentially save money.
Universal product search engine
Capital One Shopping also has its own search engine, which makes it easy to view prices across multiple sites.
For example, when I searched for "KitchenAid mixer," It shows that there are 16 stores with coupons or rewards and over 13,254 product results.
The downside we found to the search engine is that you can't see what site the products are from until you click through to the next page. For example, I didn't know the KitchenAid mixer I was looking at was from eBay until I clicked through to the next page.
Featured offers
While you're searching on Capital One Shopping, you can also check out its featured offers. Its offers typically include shopping rewards (either a percentage of your purchase or a flat dollar amount), and many also offer a discount.
We think this feature is worth checking out because the featured offers often include popular brands which might align with your shopping.
Who can use Capital One Shopping?
Anyone who has a compatible browser can get the Capital One Shopping browser extension. However, you must be 18 years or older to enroll and use Capital One Shopping's services. The Capital One Shopping extension is available on the following web browsers: Google Chrome, Firefox, Microsoft Edge, and Safari. You can create a free Capital One Shopping membership with your name and email address or sign in with a Google or Facebook account. 
Capital One Shopping also offers a mobile app for Android and iOS, but its browser extension is not available on mobile devices. The mobile app can still be useful for locating potential deals for nearby retailers, though.
Capital One Shopping mobile app
The Capital One Shopping mobile app is available from the Apple App or Google Play stores. The main difference between the app and the extension is that you need to shop through the app to find savings, while the desktop extension will show you deals even if you don't start your shopping through the Capital One app. You can scan barcodes in the app or use its search engine.
With the app, you can find coupons and personalized deals The app doesn't have as many features as the browser extension, but it could be helpful if you do most of your online shopping by phone.

FAQs about Capital One Shopping
Is Capital One Shopping legit?
Capital One Shopping is a legitimate company designed to save people money on purchases they make on a regular basis. Capital One Shopping has millions of customers using its services on a frequent basis. 
Within the last year, Capital One Shopping saved its customers more than $70 million on the purchases they made. Whether you're focused on how to manage money or save more money, Capital One Shopping is a great tool to add to your arsenal.
Is Capital One Shopping free?
The Capital One Shopping browser add-on is completely free to use. You'll need to enroll as a Capital One Shopping member to use its services, but membership is also free.
Which is better, Capital One Shopping or Honey?
The best money app for you is the one that most suits your lifestyle and helps you find the trending deals at the places you shop. Both Capital One Shopping and Honey provide opportunities to save money on your online purchases, but they have slightly different strategies for accomplishing this.
Both companies automatically find coupons for you to use at participating retailers and have features to keep an eye on the prices of certain products you've selected. Capital One Shopping and Honey also have programs that reward you when you make purchases at eligible merchants.
Overall, both tools aim to save you money, so it comes down to which user experience you prefer for your online shopping trips.
How to get started with Capital One Shopping
To get started with Capital One Shopping, follow these simple steps:
1. Head to CapitalOneShopping.com and you'll see a button you can click to add the extension to your browser.

2. When you click this button, it will direct you to your browser's web store. If you're using Chrome, click on the "Add to Chrome" button and "Add extension." You'll have to create an account if you haven't already or sign in with your existing account.
Other money-saving tools to consider
If Capital One Shopping doesn't seem like the right choice to help you save money shopping online, consider trying other shopping apps like Honey and Fetch. They could help you get one step closer to finding the best buys and meeting your personal finance goals.
Honey is similar to Capital One Shopping and has helped its millions of users find over $1 billion in savings since the company was founded. With Honey, available promo codes can be applied automatically at online checkout. Also, the free Honey Gold loyalty program offers you rewards when you shop at participating retailers.
Fetch is different from both Capital One Shopping and Honey. With Fetch, you scan receipt barcodes from your purchases in the Fetch app, which is available for iPhone and Android. 
You can earn Fetch Rewards on virtually every type of receipt, so it's easy to load up on rewards from everyday purchases. Rewards can be redeemed for gift cards from popular retailers like Amazon, Walmart, Target, and Starbucks.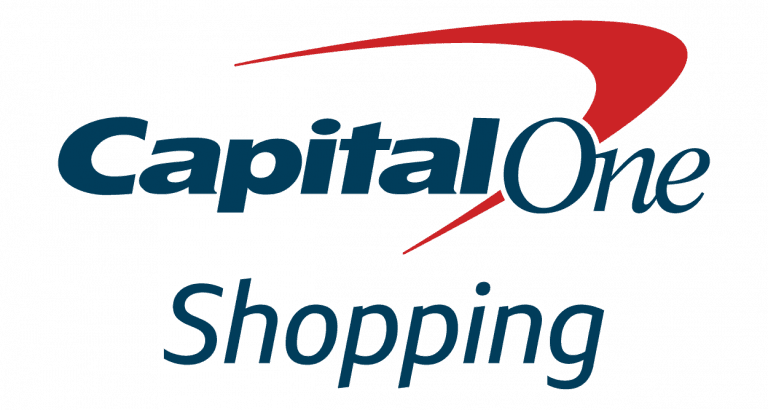 Capital One Shopping Benefits
Capital One Shopping searches thousands of merchants to see if you're getting a great deal
Don't miss out on a better price
Search and apply coupon codes automatically
Custom price drop alerts for products you've viewed or purchased