Getting a bank account is easier than it's ever been. Tons of banks have moved to online-only platforms, enhancing their security and making banking more accessible. Plus, there are many banks that no longer run your credit when you open an account, making it possible for you to truly get the best bank account for your needs.
Banks like Chime and SoFi make their accounts as easy to use as possible, while Current and Varo focus on providing high interest rates. Without credit checks standing in the way, you can focus on perks like these and find an account that helps you strengthen your finances.
Featured checking account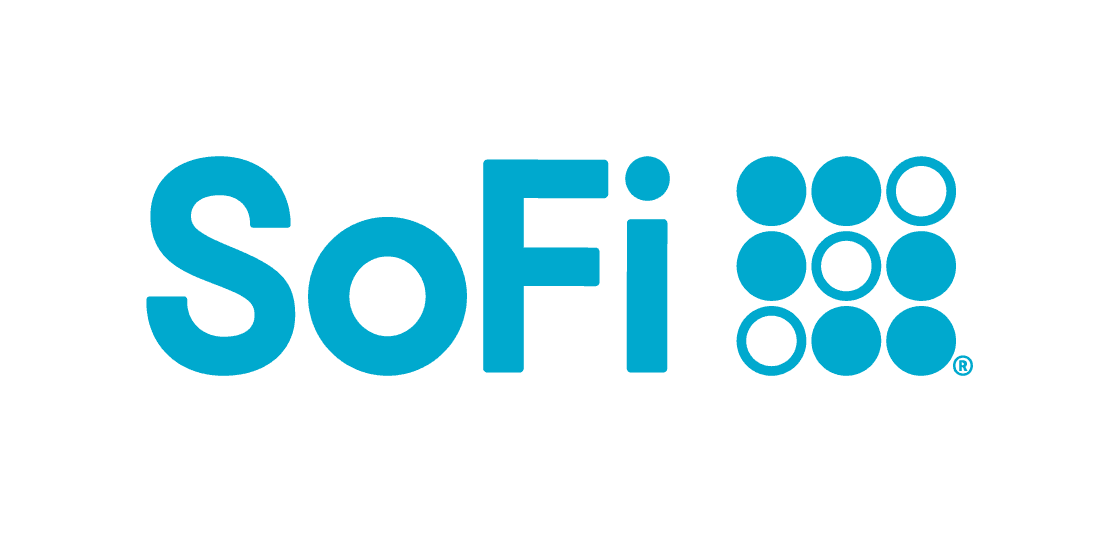 SoFi Checking and Savings Benefits
Earn up to a $300 bonus and up to 4.60% APY17 on your money
No account, overdraft, or monthly fees
Get your paycheck up to two days early18
Savings of up to 20% or more on select trips booked through SoFi Travel
Access additional FDIC insurance up to $2 million
Key takeaways
Online banking options like SoFi offer fee-free banking experiences for customers looking for simple, easy-to-use accounts.
Banks like GO2bank focus on offering high rewards and APYs but typically charge fees.
Revolut is a stand-alone company offering multi-currency transactions and a long list of rewards.
The 7 best banks with no credit check
Best banks with no credit check comparison
| | | | |
| --- | --- | --- | --- |
| Bank | Best for | Minimum opening deposit | Monthly fees |
| SoFi | Extra FDIC insurance | None | None |
| Discover | Cash back on purchases | None | None |
| Chime | Ease of use | None | None |
| Varo | Cash advances | None | None |
| Current | Credit building | None | None |
| GO2bank | High rewards | None | $5/month unless enrolled in direct deposit |
| Revolut | Multi-currency use | None | None, but fees apply for premium plans |
SoFi
No monthly service charge or overdraft fees
FDIC insurance up to $2 million
Up to 0.50% (as of Oct. 24, 2023) APY on savings with direct deposit4
15% cash back at certain local stores3
Highest APY requires direct deposit
Overdraft coverage is relatively low
A well-known investing and loan company, SoFi also provides banking options. Its offerings are impressive, with a 0.50% (as of Oct. 24, 2023) APY on your savings as long as you have direct deposit.4 You won't pay any fees for these accounts, and you can earn 15% cash back through your SoFi debit card purchases at select stores.
SoFi does FDIC insurance a little differently than most companies. Customers can opt-in to SoFi's insured deposit program at no cost. This program provides up to $2 million in coverage for your money. If you don't opt into the program, you still have the standard $250,000 per depositor of FDIC insurance.1
Visit SoFi | Read our SoFi review

SoFi Checking & Savings - Earn Up to $300 When You Set Up Direct Deposit
Earn 4.60% APY17 and collect up to a $300 cash bonus with direct deposit or $5,000 or more in qualifying deposits.19 FDIC Insured.
Open Account
Discover
Application won't impact your credit score
No monthly fees or minimum balance requirement
1% cash back on up to $3,000 in debit card purchases each month
FDIC insured
You can only have one Cashback Debit account
Minimum amount of cash you can add is $20

Daily limits on the amount of cash you can add
With Discover's Cashback Debit Account, you can earn 1% cash back on debit card purchases up to $3,000 each month. Opening the account requires no initial deposit, and it won't affect your credit score. However, it's important to note that you must deposit funds into the account within 45 days of opening it to keep it active.
Discover's banking products come with several benefits. There are no monthly fees, no fees for insufficient funds or overdrafts, and no minimum balance requirements. With direct deposit, you can even receive your paycheck up to two days early. You can access your money for no cost at over 60,000 fee-free ATMs.
You can make cash deposits into your Discover account at any Walmart location. The minimum cash deposit amount is $20, and within a 24-hour period, you can deposit up to $1,000 (except for Arizona and New Mexico, where the daily limit is $999.99).
Visit Discover | Read our Discover review

Discover®️ Cashback Checking - Earn Cash Back
Earn 1% cash back on up to $3,000 in debit card purchases each month.20 No minimum deposit or balance. FDIC Insured.
Learn More
Chime®
No monthly maintenance fee or minimum balance requirement5
2.00% (as of Oct. 25, 2023) APY on savings
Easily set up transaction and balance alerts
No in-person branches
SpotMe overdraft feature only available to specific customers
Signing up for an account through Chime is about as easy as it gets.13 It's user friendly and requires no minimum balance to open an account. There's no credit check involved, even for the Secured Chime Credit Builder Visa Credit Card.15 14
Chime has rewarding accounts, too, offering 2.00% (as of Oct. 25, 2023) APY on savings account balances.6 Note that you can't open a savings account without opening a Chime checking account.7
One of the only drawbacks to Chime as a company is that there are no in-person branches, so account holders should be ready to do all of their banking online. Chime, like many financial institutions, offers FDIC insurance up to $250,000 per depositor through its banking partners, The Bancorp Bank and Stride Bank.
Visit Chime | Read our Chime review
Varo
No hidden fees
Get paid up to two days early2
Cash advances up to $250
A limited 5.00% (as of Oct. 3, 2023) APY on savings
5.00% (as of Oct. 3, 2023) APY is limited on deposits up to $5,000
Like other companies on this list, Varo has no fees on either of its savings or checking accounts. And while its 5.00% (as of Oct. 3, 2023) APY promise on its savings account is inviting at first, do be aware that only the first $5,000 in deposits qualify for that 5.00% (as of Oct. 3, 2023). Still, you'll earn a decent APY on deposits about that threshold.
As for FDIC insurance, Varo provides each depositor with $250,000 in coverage. Other unique perks Varo offers include cash advances up to $250 (which is relatively high in the industry) and the option to get paid up to two days early.
Visit Varo | Read our Varo review
Current
Up to 4.00% (as of Nov. 21, 2023) APY10
Earn up to 7x points at certain merchants
No monthly or annual fees
Minimums required to earn the highest APY
No in-person banking options
For customers looking to build credit while banking, Current is a strong choice.9 Using your debit card, you could make regular monthly payments that get reported to the credit bureaus. Even ATM swipes count in some instances. Your card also earns you 7x points at 14,000+ retailers. Just prepare to do your banking completely online, as there are no in-person options.
You'll qualify for $250,000 in FDIC insurance on your bank accounts through Choice Financial Group and Cross River Bank. FDIC insurance doesn't extend to Current's crypto offerings.
You'll pay no monthly or annual fees with Current, and you could earn up to a 4.00% (as of Nov. 21, 2023) APY on your savings, but this requires a monthly $200 direct deposit. Many banks don't have this requirement, but with Current's other strong features, many customers could look past this.
You can also withdraw funds without a fee at any ATM in the Allpoint network.11
Visit Current | Read our Current review
GO2bank
Earn 4.50% (as of May 9, 2023) APY on savings up to $5,000
No minimum balance is required to open an account
Up to $200 in overdraft protection16
Must pay monthly service fee if not enrolled in a qualifying direct deposit
Fees for cash deposits and other money moves
GO2bank offers a high 4.50% (as of May 9, 2023) APY on its savings account on balances up to $5,000 and no minimum deposit requirements. While its mobile-first approach to banking is simple and straightforward, there are a few catches; GO2bank has many different fees. It is open about these fees, but for customers looking for truly fee-free accounts, GO2bank may not work out.
GO2bank is insured through Green Dot Bank, Member FDIC, so your money is insured up to $250,000. Additionally, customers could qualify for up to $200 in overdraft protection as long as they have direct deposit set up.
Visit GO2bank | Read our GO2bank review
Revolut
Send and receive money in over 28 currencies
Discounts and rewards at popular retailers
Budgeting and money-tracking tools available
Earn up to 3.25%-4.25% (as of Jun. 15, 2023) APY with a standard savings account
Best features are reserved for paid plans
No in-person branch options
Revolut takes a unique approach to banking, making it possible to send and receive multiple currencies easily through its mobile app.12 With over 28 options, frequent travelers, workers from abroad, and anyone else who needs to send money in multiple currencies can easily manage their money in one place. You could also earn up to 3.25%-4.25% (as of Jun. 15, 2023), depending on which Revolut plan you have.
Revolut is another financial institution with FDIC insurance up to $250,000 per depositor through Metropolitan Commercial Bank. Revolut's list of interesting features continues with its discounts and cashback available when you use common brands you love. Plus, you can take advantage of Revolut's investing platform and invest with no commissions on stocks and ETFs.8
How to choose a bank with no credit check
There are dozens and dozens of deposit account options, even for those looking to qualify without a credit check. How do you find the one that fits every one of your needs? To narrow down the list, consider each of these features.
Fee structure: First things first — do you want to pay any fees? If not, eliminate banks that charge fees. Additionally, some banks only charge fees if you can't meet requirements like setting up direct deposit. Many banks charge no fees to maintain your account and still provide worthwhile features.
Mobile and online setup: No-credit-check accounts typically are based only online, so you want to ensure the bank of your choice includes easy-to-use mobile banking, including mobile check deposit and an online portal. You may also want to consider features like bill pay and transfers to family and friends through services like Zelle.
Account requirements: While the bank may not require a credit check, make sure there are no other requirements like a minimum opening deposit or a minimum balance required to earn interest.
Additional banking services: Many banks offer more than just checking and savings accounts, which you may (or may not) be interested in. Do you need investing help? Do you want to open a CD? Are you considering a personal loan? If you want to do your banking all in one place, check on the additional services the bank may offer.
Branch options: Do you want an in-person option? Or is an entirely online-based bank what you're looking for? Thankfully, there's a mix of both options out there.
ATM network: If you anticipate needing to withdraw cash, check to see if there are fee-free ATMs near you so you can make ATM withdrawals. Some banks and credit unions also offer ATM fee reimbursements if you use an out-of-network machine.
And in the long term, consider taking steps to improve your credit history. Check your credit report for any errors and report those. Set up automatic payments for bills when you can. And consider credit-building products like secured credit cards.
FAQ about banks with no credit checks
What is the minimum deposit to open a bank account?
Most bank accounts have no minimum deposit to open your account. The ones that do often charge anywhere from a few dollars to a few hundred dollars.
Can I open a bank account without a credit check?
Yes, you absolutely can open a bank account without a credit check. Many banks use ChexSystems, a consumer reporting agency that focuses on banking history, to assess an individual's risk when opening a new account. 
While a poor credit score may not necessarily prevent you from opening a bank account, negative marks in your ChexSystems report (such as a history of unpaid fees or fraudulent activities) could potentially pose challenges in the account opening process.
What is the difference between a checking and a savings account?
Checking and savings accounts are both bank accounts everyone should have, but they help with two different purposes: spending and savings. The best checking account for you gives you easy access to your money through a robust ATM network and limited fees. The best savings accounts offer high interest rates and have minimal fees so you can save as much as possible.
Best banks with no credit check: bottom line
When you have bad credit, you want a bank that understands and helps you make the most of your finances. You can find banks that won't run your credit and offer additional perks.
When considering the best banks, think through all of the features offered. Also t hink through what you're willing to pay in fees and if you want to earn interest. A bank account needs to be all-inclusive for your needs, not just offer no credit checks.
Methodology
The companies we chose for our best banks with no credit check list may be current or past FinanceBuzz partners. We did not review all companies in the market. When evaluating these companies, we considered factors such as the minimum opening deposit, customer service, and monthly fees.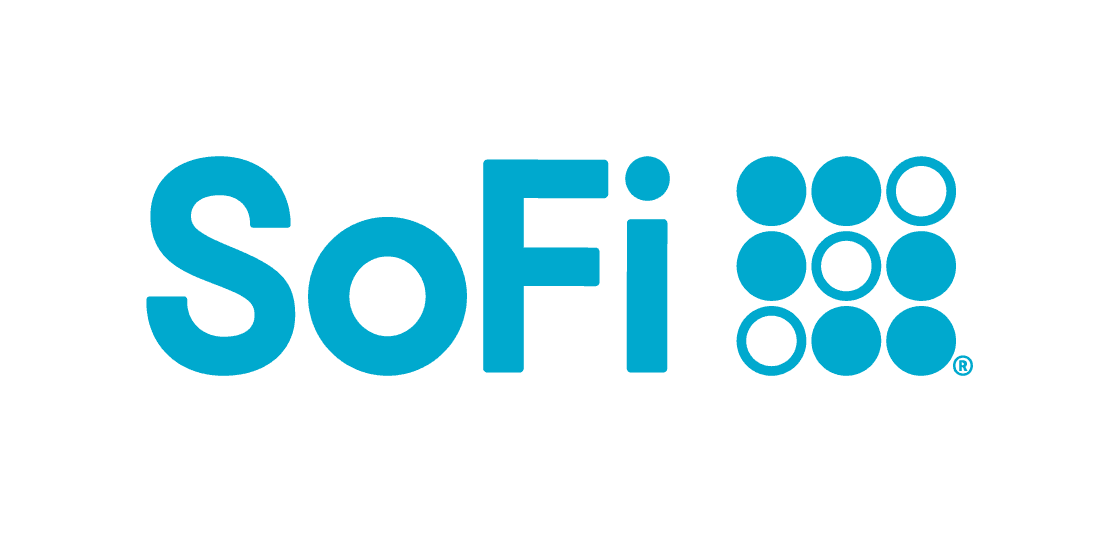 SoFi Checking and Savings Benefits
Earn up to a $300 bonus and up to 4.60% APY17 on your money
No account, overdraft, or monthly fees
Get your paycheck up to two days early18
Savings of up to 20% or more on select trips booked through SoFi Travel
Access additional FDIC insurance up to $2 million