If you're looking to boost savings, the Barclays Online Savings account checks many of the boxes for what's essential to look for in an online savings account, including being a high-yield savings account with a focus on cutting fees and exceptional convenience.
Nearly 50 million people around the world entrust their money to Barclays, one of the largest, oldest and best banks in the world. And, while it's still headquartered in the UK (where it was founded), they've branched out to over 50 countries and have a respected global brand. 
If you're trying to choose an online savings account and you'd like to learn more about this easy-to-use and beneficial option, keep reading this Barclays Online Savings review for all the information you need.
Featured High Yield Savings Accounts
CloudBank 24/7 Savings - 5.26% APY1
High-yield savings account. $1 minimum deposit. FDIC insured.
Open Account

Upgrade Premier Savings - 5.07% APY
High Yield Savings Account. $1,000 minimum balance. FDIC Insured through Cross River Bank.2
Open Account
CIT Bank Platinum Savings - 5.05% APY3
High Yield Savings Account. $5,000 minimum balance. FDIC Insured.
Open Account
In this Barclays Online Savings review
Barclays Online Savings basics
| | |
| --- | --- |
| APY | 4.35% (as of Jul. 26, 2023) |
| Minimum balance for APY | Maintain a minimum balance that will earn at least 1 cent interest |
| Minimum deposit to open account | None |
| Monthly maintenance fees | None |
| ATM access | No |
| Transactions per month | Up to six transfers/withdrawals |
| FDIC insured | Yes |
What we like about Barclays Online Savings
High APY: APY is short for annual percentage yield. This is the amount of interest you earn on your savings account. Barclays Online Savings Account delivers a consistently higher interest rate than traditional banks. Right now they're offering a competitively high rate of 4.35% (as of Jul. 26, 2023). It's worth mentioning that the stated rate applies to all balances, whereas some competitors offer tiered rates that decline as balances increase or they offer a promotional rate that expires after a set period of time.
No minimum deposit: No minimum opening deposit and no minimum monthly balance are required with this bank account. Waiving the minimum deposit adds convenience that customers may find valuable, and the lack of a minimum balance requirement means you have a lot of flexibility with how much money you keep in this account at any given time.
No monthly maintenance fee: Low to no fees are the norm for high-yield online savings accounts, like the Barclays Online Savings account. For us, this is one of the most important features for a prospective savings account, given that fees can quickly wipe out interest earnings.
Convenient mobile app: Having 24/7 access to your account through a convenient mobile app is a must-have for an online savings account, and savers will likely value making mobile check deposits and free electronic transfers. Customers have reportedly high satisfaction rates using the app, with special mention of speedy check deposit processing. 
What Barclays Online Savings account could improve
Withdrawal limit fees: Likely not a deal-breaker, especially since this account has exceptionally low fees compare to other accounts, but the fee for surpassing six withdrawals during a statement cycle is $5 per transaction. If you expect to make a lot of withdrawals, you may want to consider an alternative savings account with no withdrawal fees (though you may want to consider a different account type altogether such as a checking account vs. a savings account, given that most savings accounts are limited by federal regulation to six withdrawals each month, whether or not they charge account holders for overages).
No ATM withdrawals: Unlike a checking account, you won't be able to access your funds at an ATM. This may be a big deal, depending on your personal situation, but it may be a good way to separate yourself from the temptation of spending money from your savings accounts while out and about. The only way to move your money from the account is by electronic transfer or requesting a physical check to be mailed to you.
Compare Barclay Online Savings vs. a traditional savings account
The Barclays Online Savings Account offers an APY of 4.35% (as of Jul. 26, 2023), which is significantly higher than the current average APY of 0.45% (as of Sep. 20, 2023) for a traditional savings account.

It might not seem like a big difference in APY, but opening a high-yield savings account can result in significant earnings over time. The table below compares a traditional savings account to a hypothetical high-yield savings account to show the difference in earnings from interest.
| | | |
| --- | --- | --- |
| | Traditional savings account with 0.45% APY | Example savings account with 3.00% APY |
| Initial balance | $5,000 | $5,000 |
| After 1 year | $5,022.50 | $5,150 |
| After 3 years | $5,067.80 | $5,463.64 |
| After 10 years | $5,229.61 | $6,719.58 |
How to open a Barclays Online Savings account
Opening a savings account with Barclays is easy and can be done in a matter of minutes. To sign up, follow these simple steps:
Go to Barclays Bank website and click on "Open an Account."
Provide your name and email to open your account. You'll also be asked to provide your Social Security number, banking details of the account you want to use to fund your new Barclays account, and information about your joint account holder (if you have one).
Choose an opening deposit (there's no minimum deposit requirement and you can always deposit more funds later).
Link your bank account and provide the required information to complete your signup.
How to withdraw money from a Barclays Online Savings account
You can withdraw funds from your account online or by phone at any time, but you will be limited to six withdrawals per billing cycle before incurring a fee due to federal regulation.
To withdraw funds online, login to your account, select "Transfer Funds," and choose the amount you'd like to transfer to your external account. Be aware that it can take two to three business days for the transfer to go through. You can also call Barclays Customer Care to request a mailed check.
Other Barclays Online Savings account fees
| | |
| --- | --- |
| Overdraft fee | $5 per item |
| Stop payment fee | $0 |
| ACH transfers | $0 (up to six transfers, then $5 each thereafter) |
| Incoming wire | Not accepted |
| Outgoing wire | Not accepted |
Barclays Online Savings customer service
You can always check your balance or initiate a transfer yourself by logging in to your online banking account or using the Barclays US app, which is available for both iPhone and Android smartphones. You can also call 1-888-710-8756 for support, Monday through Friday, 8 a.m.to 8 p.m. Eastern.
If you have a quick question, you can also contact Barclays customer service via social media. You can tweet @AskBarclaysUS, but make sure you don't include any private information, like your account number, as your tweet will be publicly viewable.
Barclays also accepts mail correspondence, which might be best for logging a formal complaint or dispute. The address is:
Barclays
P.O. Box 2460
Cranberry Twp., PA 16066
Common questions about Barclays Online Savings
Is Barclays Online Savings safe?
Yes. All Barclays Online Savings accounts are FDIC-insured, and Barclays employs several security measures to prevent unauthorized access to your online account. These security measures include encrypting your information, a built-in timer that will log you out if you haven't been active on the website for a while, and a digital certification that ensures the browser you are communicating with is Barclays and not a fraudulent duplicate.
Can you have two savings accounts with Barclays?
Yes, you can. And it can be a very good idea to have more than one savings accounts, in fact. However, be aware that having multiple accounts, whether or not they are at the same financial institution, may affect the amount of FDIC insurance coverage you'll get. Barclays also only allows a maximum total balance of $5 million across your accounts.
Do you get a card with a Barclays savings account?
No. There is no ATM access available with the Barclays Online Savings account, and you won't receive a card connected to your account. If it's important to you to be able to do cash deposits or access branch locations, then a Barclays account might not be ideal for you.
Should I open a Barclays Online Savings account?
If you're looking for savings accounts with high interest rates, few fees to worry about, and no minimum deposit, the Barclays Online Savings account could be the right choice for you. When comparing this account to other savings account options consider the ease of access, the availability of customer service, and any other features that are important to you. For example, the Barclays Online Savings account will not be the best choice for someone who wants immediate access to their savings, especially if they prefer to use an ATM.
Bottom line
If you've got cash sitting in your checking account, you're missing out on an opportunity to grow your money. It might be time for you to open a savings account and enjoy increased savings that comes with high interest rates. The Barclays Online Savings account has an APY that is far above the national average, which means you'll be able to accrue extra money in interest. And like many online savings accounts, Barclays has very few fees and no minimum balance.
However, as we've explained in this bank review, the Barclays Online Savings account isn't for everyone. If you prefer account features that come with traditional banks, you require ATM access, or you want to get customer support via online chat, you might consider another high-yield savings account instead. Determine what account features are most important to you while comparing the APY on various accounts before you make your decision between the best savings accounts available.
Barclays also has other financial products available, so if you find their savings account to be a good fit, you might also investigate their credit cards and CDs (certificates of deposit).
Disclaimer: All rates and fees are accurate as of May 9, 2023.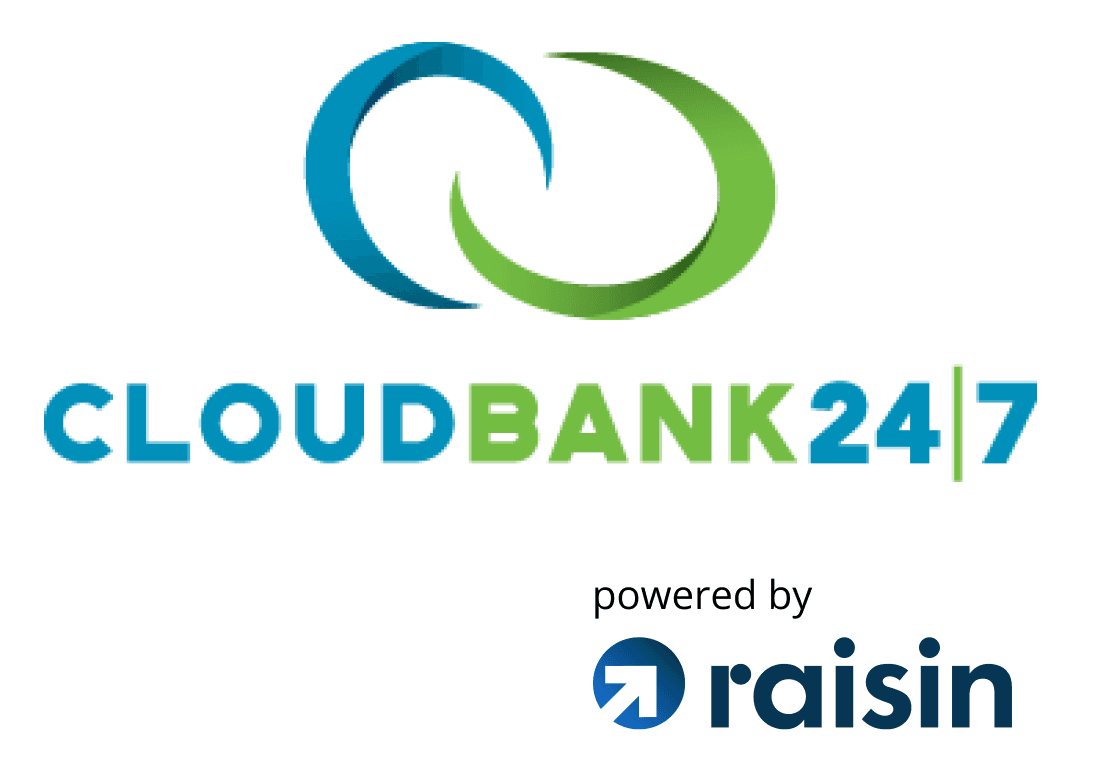 CloudBank 24/7 High Yield Savings Account Benefits
Incredible 5.26% APY1 to boost your savings
Interest is compounded daily and posted to your account monthly
Enjoy 24/7 online access to your account and funds
FDIC insured through Third Coast Bank SSB, no fees, $1 minimum deposit