SoFi Checking and Savings are new account offerings from a well-known financial institution. They're a replacement for SoFi Money, which was a cash management account that the fintech company previously offered. The new SoFi Checking and Savings accounts offer competitive interest rates, fee-free accounts, and early access to paychecks if certain requirements are met.
These accounts are offered jointly, meaning you open both a checking and savings account simultaneously with SoFi. You can't opt for a standalone savings or checking account.
But are these accounts right for you? This SoFi Checking and Savings accounts review could help you decide if SoFi offers the best accounts for your needs.
Featured High Yield Savings Accounts
CloudBank 24/7 Savings - 5.26% APY2
High-yield savings account. $1 minimum deposit. FDIC insured.
Open Account

Upgrade Premier Savings - 5.07% APY
High Yield Savings Account. $1,000 minimum balance. FDIC Insured through Cross River Bank.3
Open Account

SoFi Checking & Savings - Earn Up to $250 When You Set Up Direct Deposit
Earn 4.60% APY4 and collect up to a $250 cash bonus with direct deposit or $5,000 or more in qualifying deposits.5 FDIC Insured.
Open Account
In this SoFi Checking and Savings review
SoFi overview
In 2011, Stanford business school students founded Social Finance Inc. with the goal of using an alumni-funded lending model. SoFi has since grown into a financial services company and brokerage, funding $50 billion in loans for 3.5 million members.
SoFi is perhaps best known for being the first company to offer student loan refinancing. It offers a variety of other financial services and provides its members with all of the products, help, and support they need to build wealth. SoFi's products include SoFi Invest, a credit card, SoFi loans, insurance, and small business financing. SoFi also provides services like networking and career counseling.
Until February 2022, SoFi didn't offer a standard checking or savings account. Instead, it offered a money management service. That changed with the acquisition of Golden Pacific Bancorp in early 2022, giving SoFi the ability to directly offer banking products after receiving regulatory approval.
SoFi Checking and Savings basics


APY
4.60% with direct deposit
1.20% (as of Oct. 24, 2023) without direct deposit
Minimum balance for APY
None, but direct deposit is required
Minimum deposit to open account
None
Monthly maintenance fees
None
ATM access
55,000+ fee-free ATMs within the Allpoint ATM Network
Transactions limits
Up to $1,000 per ATM withdrawal per day
Up to $10,000 per bill pay transaction
Mobile check deposit
Yes
FDIC insured
Yes
Visit SoFi
What we like about SoFi Checking and Savings
A competitive APY: You'll earn 4.60% APY if you open these accounts and sign up for direct deposit. This is well above the 0.46% (as of Nov. 2, 2023) national average for a savings account.
A fee-free account: SoFi charges no account fees. This includes no overdraft fees, no fees to open an account, and no ATM withdrawal fees if you use one of the 55,000+ Allpoint ATMs worldwide.
No minimum balance requirement: There is no minimum balance required to open these accounts, avoid monthly fees, or qualify for the 4.60% APY. However, you do need a minimum $1,000 monthly direct deposit to benefit from fee-free overdraft protection, and you need to have direct deposit (no minimum amount required) to earn the higher APY on your account balances.
Faster access to paychecks: SoFi allows you to access your paycheck up to two days early with direct deposit. This is automatic and can provide flexibility in terms of when and how you access your funds.
Get cash back with your SoFi debit card: If you pay with your SoFi debit card, you could earn up to 15% cash back at certain retailers.
Vaults: SoFi allows you to set up Vaults within your savings account. You can use Vaults to set aside money for specific savings goals or for an emergency fund.
What SoFi Checking and Savings could improve
SoFi could offer separate checking and savings accounts: When you open an account with SoFi, you receive both a checking and a savings account. You can't open a standalone savings or checking account.
Overdraft coverage could be better: SoFi provides free overdraft coverage only if you have a minimum $1,000 per month direct deposit. Some competitors offer this overdraft protection without this direct deposit requirement because not everyone has a job that offers direct deposits. SoFi covers only up to $50 in overdraft coverage, whereas some competitors have higher limits. SoFi also offers overdraft protection, which will transfer funds from your savings to your checking account to cover potential overdrafts.
No local branches or in-person support: Like most online banks, SoFi provides only online or phone support. If you want to visit a local bank branch or if you need in-person customer service to help with banking issues, you won't find it with SoFi.
Compare SoFi Checking and Savings vs. traditional savings account
SoFi's high APY means you can earn more with SoFi Checking and Savings accounts than you could with many competitor offerings.
The table below compares a traditional savings account to a hypothetical high-yield savings account to show the difference in earnings from interest.
| | | |
| --- | --- | --- |
| | Traditional savings account with 0.46% APY | Example savings account with 3.00% APY |
| Initial balance | $5,000 | $5,000 |
| After 1 year | $5,023 | $5,150 |
| After 3 years | $5,069.32 | $5,463.64 |
| After 10 years | $5,234.82 | $6,719.58 |
How to open SoFi Checking and Savings accounts
Opening a bank account with SoFi Checking and Savings is quick and simple. You start by visiting the SoFi website and clicking "Sign Up."
Next, you'll provide some basic personal information, including your first and last name, email address, state you live in, and preferred password.
You'll complete a quick online application, including providing your full contact details, Social Security number, and a method for funding your accounts. You can fund your accounts via a transfer from your existing bank or by setting up direct deposit.
If you want a joint account, you'll have the option to invite your partner, who will also need to apply for an account. Once they're approved, you can approve them as a joint account owner.
You also have the option to use SoFi's app to open an account.
How to withdraw money from SoFi Checking and Savings accounts
SoFi provides free ATM withdrawals via 55,000+ ATMs within the Allpoint Network. You also receive a debit card when you open your accounts. SoFi also offers free bill pay as well as budgeting tools.
Other SoFi Checking and Savings fees
Here are some of the fees you could incur with SoFi's checking and savings accounts.
| | |
| --- | --- |
| Overdraft fee | None |
| Stop payment fee | $20 |
| Foreign transaction fee | 0.2% on debit card purchases |
SoFi Checking and Savings customer service
SoFi provides the option to get customer service via phone or online chat. You can call 855-456-SOFI (855-546-7634). Customer service is available 5 a.m.-7 p.m. PT Monday-Thursday and 5 a.m.-5 p.m. PT Friday-Sunday.
SoFi Bank does not have local branches you can visit, and in-person customer support isn't available. While this is common among online banks, those who prefer a more traditional banking experience may wish to use a bank or credit union with local branches they can visit. Otherwise, you can view your account information anytime online or by using SoFi's mobile app.
Other SoFi products
SoFi offers a variety of other financial products, including:
Student loan refinancing
SoFi Invest account for trading stocks, ETFs, and cryptocurrencies
SoFi Relay to track your finances and credit score
Personal loans
Conventional mortgage loans
Mortgage refinancing
FHA and VA loans
Jumbo loans
Home equity line of credit (HELOC)
Auto loan refinance options
Private student loans
Small business financing
SoFi Protect to obtain renters, homeowners, auto, life, and other types of insurance
SoFi members also get benefits such as loyalty discounts, personalized career advice, and personal financial planning.
FAQs about SoFi Checking and Savings
Is SoFi Checking and Savings safe?
SoFi Checking and Savings accounts are safe. SoFi is a trusted company that has been offering financial products and services since 2011. Your accounts are also FDIC insured, so you don't have to worry about losing your money in the unlikely event the financial institution fails.
Is SoFi Money still available?
SoFi Money is no longer available to new members. Existing SoFi Money account holders have been invited to complete a quick process to upgrade to SoFi Checking and Savings.1
How does SoFi compare to other banks?
SoFi Checking and Savings features some advantages over other banks, including a competitive APY. However, unlike some other banks, it does not have local branches where you can get in-person customer service.
Bottom line
SoFi's Checking and Savings accounts could be worth considering if you're looking for an online bank offering both a high-yield savings account and a high-yield checking account.
You'll also want to make sure that you're able to use direct deposit to put money into your accounts to get the most benefits from it. For example, direct deposit is required to access free overdraft protection, earn a higher APY, and get early access to your paycheck.
If this sounds like a good fit, check out SoFi today to explore your options. If you'd prefer a bank with local branches or one that doesn't require direct deposit to get all the perks, you may also wish to explore our lists of the best banks, the best checking accounts, and the best savings accounts.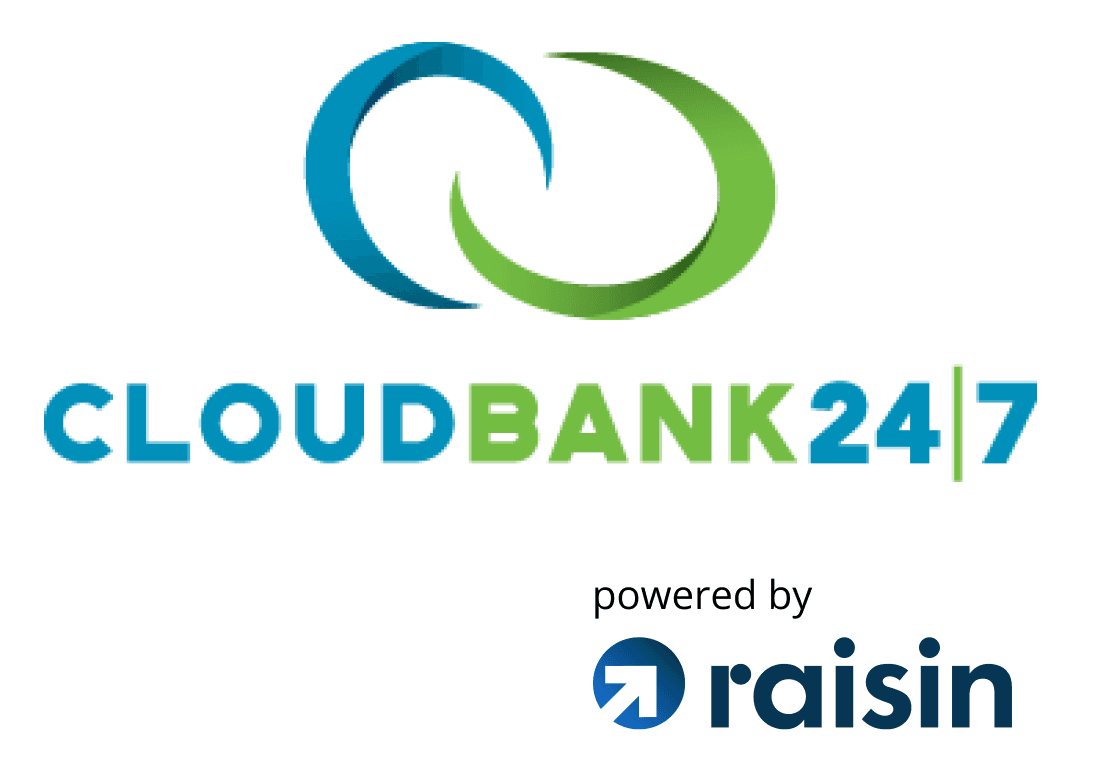 CloudBank 24/7 High Yield Savings Account Benefits
Incredible 5.26% APY2 to boost your savings
Interest is compounded daily and posted to your account monthly
Enjoy 24/7 online access to your account and funds
FDIC insured through Third Coast Bank SSB, no fees, $1 minimum deposit