The resale market is no longer just for thrift store aficionados and antique collectors. It has exploded into a world of secondhand Gucci handbags, limited edition sneakers, and temporary wardrobe refreshers from a range of brands. That's because buying secondhand is better for the environment and easier on the wallet, making it possible to try more trends without spending or wasting.
Within ten years, secondhand is expected to grow even larger than fast fashion, according to a report from online resale site ThredUp. 64% of women are now interested in buying secondhand products, up from just 45% in 2016. And resale shoppers come from a variety of income brackets and a range of ages.
These days, there's something for everyone available for resale. And what does that mean for you? That means a variety of goods can be sold, online or in-person, for a surprising amount of cash. You could make thousands of dollars per month as a reseller, in fact. It's one of the best side hustles out there, and a great idea for how to make money in your spare time.
So let's look at what exactly reselling is — and how you can get started as a reseller today.
What does it mean to resell?
Reselling essentially means "selling something again." The resale business model involves purchasing goods and then selling them at a markup to customers through an online platform like eBay, online storefront like Shopify, or a brick-and-mortar secondhand store. Many resellers also sell their own used items that they no longer need.
Reselling is a great business opportunity for people who don't have the time or know-how to produce their own merchandise, but who can identify items of value that are available for sale.
How much can you make by becoming a reseller?
The amount you can earn depends on how you resell, what you resell, and how much time and effort you put into your business. For used merchandise stores, the average annual revenue per worker has grown to $120,000. For individuals using an online platform such as eBay, Poshmark, or TheRealReal, earnings vary greatly. Some users pull in six figures, while others make a little extra cash each month selling used items.
Maximizing your earnings begins with choosing the right items to resell, whether you're collecting items from Craigslist or cleaning out your closet. For example, ThredUp estimates that you'll earn only about $0.55 for a pair of Old Navy jeans, but a used Gucci handbag could earn you a payout of $286.84.
The good news is, reselling is a totally flexible opportunity, so you can determine how much time, effort, and money you devote to growing your business. It can be a great fit for many different lifestyles and financial goals, whether you're looking to turn your old stuff into extra cash or flip enough valuable items to be able to quit your day job.
How do you start a reselling business?
1. Choose what you'll sell and where you'll get your items
You might visit yard sales or estate sales, browse Craigslist, or find hot items at thrift stores like GoodWill. You could also shop sample sales, surprise sales, and other limited-time discount events, or find discounted items at retailers like Nordstrom Rack and TJMaxx. Another route would be to dropship items from overseas retailers like AliExpress. Or, if you want to get started without investing any money, you could source items from your own closet, basement, or storage locker.
2. Choose where you're going to resell your items
The platform you choose to use and the items you choose to sell will go hand in hand. For example, if you want to sell high-end designer handbags, TheRealReal could be a great option for you. If you're flipping used furniture from Craigslist, a brick-and-mortar antique store might be your best bet.
3. Research on the platform to narrow down which items sell best
For example, if you're using Poshmark to resell brand-name clothing, follow some of the top sellers and keep an eye out for which brands are selling the fastest and at the highest price. You should also research selling price points to decide how to price your items. That will help you decide what to buy for resale based on what will net you the highest profit.
Pro tip: consider selling something you're knowledgeable about
For example, if you're an expert in designer denim, you'll have an easier time identifying good deals on jeans that you can resell. On the other hand, you could also choose items with the highest profit margin and educate yourself. For example, you might get into the lucrative sneaker trade, and start researching brands that sell for the highest price on eBay. You can then find out when new styles are being released and where they'll be sold to make sure you get a piece of the pie.
Where do I resell my items?
The best place for reselling will depend on the items you've chosen to resell. But even then, your options will run from the virtual to the traditional storefront. Here are some of the popular options you have for reselling:
Apps:
Websites:

eBay

ThredUp
Amazon
TheRealReal
Craigslist
Etsy
1stdibs

Brick-and-mortar stores:

Antique stores
Vintage furniture stores
Second-hand stores

Crossroads Trading Co.
Buffalo Exchange

Used bookstores
Specialty stores

Your personal e-commerce site:
Different stores and sites are better suited for some kinds of items than others. For example, fashion reselling will be more successful on Poshmark than Amazon, while electronics reselling is better for eBay than an antique store.
Also note that these various platforms have different fees and commission structures that might influence your decision on where to sell. It may take some exploration of a few different apps, sites, and stores available to you to find the best spot to resell your items.
10 good things to buy and resell
Brand-name clothes: Think coveted brands like Madewell, Kate Spade, and True Religion. These will be best sold on an app like Poshmark or ThredUp.
Shoes: There's a good market for limited-edition sneakers, such as Adidas and Nike styles, on eBay. You might also sell popular brands like UGG on an app like Tradesy or high-end designer shoes like Christian Louboutin on TheRealReal.
Handbags: High-end designers like Chanel, Gucci, and Prada will likely sell best on TheRealReal, while designers such as Marc by Marc Jacobs and Longchamp sell like crazy on Poshmark.
Books: You can sell textbooks, collector's editions, signed books, and more online at Amazon or at your local used bookstore. Bookscouter is also an excellent tool for selling old books, and you can use the platform to check the price history of a particular ISBN in order to determine your selling price.
Toys: Trading cards, vintage action figures and Barbies, Beanie Babies, American Girl Dolls, and other coveted and old school toys can sell for a lot of cash on eBay. You might be surprised what you'll be able to find for pocket change at a garage sale and resell at top dollar.
Vintage electronics: Cameras, record players, and vintage audio equipment can all sell extremely well on eBay and Amazon.
Video games and consoles: If you're still holding onto popular consoles or games from the '80s and '90s, you may be able to sell them for a high return on eBay, Amazon, or at a local used electronics store.
Furniture: If you have vintage furniture that's in great condition, consider using a site like 1stdibs or getting an estimate from a local vintage furniture store. Some stores will also restore old furniture, so if you can find furniture made of solid wood, even if it's in poor condition, you may be able to flip it for profit.
Antiques: You can find antique jewelry, china, decorative items, and more on Craigslist and at estate sales and then sell them online or to local antique stores. Mid-century modern furniture and decor are currently on-trend, so these are great items to look for.
Sporting goods: Sporting goods can be expensive, so there's a high demand for used equipment. Try seeking out used sporting goods stores near you to resell items you find on Craigslist or at yard sales.
Managing your reselling business expenses
Getting your business off the ground will require you to purchase items to sell. You may also need to cover fees for different platforms, purchase accounting software, and other expenses. Here's an excellent card we recommend for side hustles:
Ink Business Unlimited® Credit Card
This card offers unlimited 1.5% cash back on every purchase, so you're rewarded for every purchase. Its $0 annual fee makes it an affordable option, and its welcome offer allows you to earn $900 bonus cash back after you spend $6,000 on purchases in the first 3 months from account opening.
Another unique feature of this card is that it has a 0% intro APR for 12 months on purchases (then 18.49% - 24.49% Variable). Businesses and side hustles can be expensive to get up and running, and the intro APR can help you get started on the right foot (and you could earn the welcome offer for an extra boost).
Apply now for the Ink Business Unlimited® Credit Card
Find out more in our full Ink Business Unlimited credit card review.
Commonly asked questions about reselling
Is it legal to buy and resell items?
Typically, it is legal to buy and resell items. However, there are some exceptions:
Digital media
Recalled products
Prescription medications
Animals
Tickets to events
There are also a few legal issues to be aware of when reselling items that you have purchased. Note that any warranties that came with the product will be void when you sell it to a new consumer. You should mention this in your product's description if applicable.
Second, you can't use trademarked logos or copyrighted photographs or other media from the original manufacturer without permission.
And finally, there are tax implications. It's okay to sell items from your closet without making a profit, but if you are flipping items, you'll need to report what you earn as a capital gain. You'll also have to charge sales tax on the items you sell in addition to paying sales tax when you purchase them, unless you have a resale license. If you use an online marketplace like Poshmark, the buyer will be automatically charged sales tax in accordance with state laws.
What does it mean to be a licensed reseller?
A resale license, which goes by different names depending on what state you live in, permits you to purchase items without paying sales tax and requires you to charge your customers sales tax. In some states, you'll need a retail license in addition to a resale license in order to sell items to the public.
What is the difference between a reseller and a distributor?
Distributors collaborate with manufacturers to make the first sale of a product, typically to a wholesaler or retailer rather than directly to a consumer. A reseller, on the other hand, buys products from suppliers and retailers just like a consumer would, and then resells them to the public.
What makes someone a good reseller?
To be a good reseller, you'll need to do your research to understand what will sell well in whichever venue, platform, or marketplace you're using. Rather than sell anything you can get your hands on, choose a niche or sell items that reflect a certain aesthetic or lifestyle.
If you're selling online, make sure you take clear pictures of your items, write detailed descriptions, and respond to customer questions and feedback in a timely manner. Package your item neatly, ship it promptly, and include a personal thank you note.
All of these actions can go a long way in increasing your following, your review stats, and the number of sales you make. With these tips and a little bit of effort, I was able to garner more than 475,000 followers on Poshmark and become a top seller.
Is it better to sell on eBay or Amazon?
That depends partly on what you're selling and whether it's a better fit for Amazon or eBay. One survey found that more people see sales in the millions when reselling on Amazon, but results can vary. If you already have a following or positive customer reviews on eBay or Amazon, stick with that platform. If you're new to reselling, choose a marketplace that works well for the item you're selling, and make sure the commission and fee structure meets your needs.
eBay charges an insertion fee for each listing in each category after your first 50 listings, plus a percentage of the sale determined by the category. Amazon has an individual plan that requires you to pay $0.99 per item sold plus referral fees and variable closing fees, and they also offer a professional plan for a flat $39.99 per month plus referral fees and variable closing fees.
Determine how many items you plan to list and sell each month, and choose the marketplace and plan that's right for you.
The bottom line on reselling
Whether you're looking to turn a profit or just clean out your closet, reselling can be a fun side hustle that's flexible enough to accommodate anyone's goals. Get started reselling something you're passionate about, or just sell things you need to get rid of. If you put in the time, effort, research, and strategy, it's possible to turn your reselling side hustle into a full-time job someday.
Once you start to grow your business, you could expand your product offerings, or you might have to modify the products you sell to meet a changing market. Remember that good customer service is key to operating a successful reselling business. And whether you're selling snowboards, sneakers, or side tables, as ways to make money on the side or as a major business venture, be persistent and enjoy the process.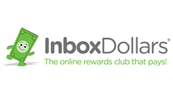 Earn Cash By Going Online
Learn More
Earn Great Pay Working From Home
Free 3-class intro teaches you how to launch a bookkeeping business
Access the training