No longer do you need to put up with savings accounts that earn a pittance in interest rates.
Considering the national average annual percentage yield (APY) for typical savings accounts is 0.45% (as of Sep. 20, 2023), earnings from traditional savings accounts are not exactly lucrative. The good news is there are high-yield savings accounts that offer much higher APY than regular savings accounts.
Whether you're stashing away money for an emergency fund or a big purchase, here's why you might consider having a high-yield savings account in your arsenal.
Featured High Yield Savings Accounts
CloudBank 24/7 Savings - 5.26% APY2
High-yield savings account. $1 minimum deposit. FDIC insured.
Open Account

Upgrade Premier Savings - 5.07% APY
High Yield Savings Account. $1,000 minimum balance. FDIC Insured through Cross River Bank.3
Open Account
CIT Bank Platinum Savings - 5.05% APY4
High Yield Savings Account. $5,000 minimum balance. FDIC Insured.
Open Account
What is a high-yield savings account?
A savings account is a bank account designed to help you save money, unlike a checking account which is meant to help you conduct transactions. Also known as high-interest savings accounts, high-yield savings accounts are bank accounts that work the same as traditional savings accounts but offer a higher interest rate. This difference can be huge since a higher APY means you'll get a better return on your money.
For example, if you consider a traditional savings account that earns 0.50% APY, and compare it to a high-interest savings account that earns 4.00%.
Let's say you have $5,000, and you're debating which type of account to open. Assuming you don't make any additional deposits, here's how much you could earn with each type of savings account over the course of three years:
Regular savings account with 0.50% APY: $5,075.38
High-yield savings account with 4.0% APY: $5,624.32
That's a pretty significant difference — imagine how wide that gap would be if you kept making additional deposits over a longer period of time.
Our recommended high-yield savings accounts
Our list of the best banks contains several financial institutions that offer savings accounts with high annual yields. Here are some of our recommendations:
The pros and cons of a high-yield savings account
Before you sign up for a high-yield savings account, it's best to learn about the advantages and disadvantages:
Pros
Convenient: Most high-yield savings accounts are offered by online banks and are typically accessible online or via a mobile banking app, making it easy to transfer and deposit money. You can perform pretty much all your transactions online, including opening new accounts, doing ACH (Automated Clearing House) transfers, and more.
A higher rate of return: Since overhead costs for online banks are lower, they're able to pass on their savings to you by way of a higher interest rate.
Lower fees: Most high-yield savings accounts don't charge monthly maintenance fees or other service fees commonly found with traditional savings accounts.
Cons
Limited features: Not all high-yield savings accounts are the same. Some may not offer features like ATM access or a debit card, meaning you're limited to depositing and withdrawing funds via ACH, direct deposit, wire transfer, or requesting a check.
Longer wait for funds: Since your options may be limited to online transfers, you may have to wait a few business days for these types of transactions to process. It's not exactly helpful if you need cash right away.
You can't access a branch: Since most high-yield savings accounts only offer online banking, that means you can't go in person to do your banking. If not being able to visit a brick-and-mortar bank is a dealbreaker, then you'll need to consider another option.
One thing to be aware of with all savings accounts, not just high-yield accounts, is that you will be limited in the number of withdrawals you can make. Federal Regulation D, a rule established by the Federal Reserve, limits certain deposit accounts, like savings accounts and money market accounts. You are limited to a total of six withdrawals per month. If you want to move your money around more than that, then your best bet is to put some of it into a checking account.
Can you lose money in a high-yield savings account?
The short answer is no, you can't lose your money.
The longer answer is that high-yield savings accounts offer the same types of security as regular savings accounts. In other words, your savings account is either insured by the Federal Deposit Insurance Corporation (FDIC) or the National Credit Union Administration (NCUA) up to $250,000.
You can ask the bank or credit union if it's FDIC- or NCUA-insured — or check through the FDIC's BankFind or the NCUA's website.
Do you pay taxes on high-yield savings accounts?
Any interest you earn in a high-yield savings account is considered taxable income in the eyes of the IRS. According to the IRS, you'll be taxed on any interest you earn over $10.
Your bank should send you a copy of Form 1099-INT or 1099-OID each year. This form will show the interest you earned in the previous year. Whether or not your bank sends you the form, you'll still need to report interest earned in your tax return.
Things to look for when opening a high-yield savings account
Comparing different offerings is helpful since many banks offer varying interest rates and features. That way, you can find the best fit for your needs, whether your priority is earning the highest rates or having more convenient access to your cash.
Here's what you should consider when comparing high-yield savings accounts:
Fees: Some banks charge maintenance fees that may take a chunk out of your interest earnings. There could also be other monthly fees or charges, such as excess transaction or balance transfer fees.
Minimum balance amount: Some accounts have minimum balance requirements that mean you need to keep a certain amount in the account in order to earn interest.
Initial deposit requirements: Some minimum deposit amounts are higher than others. Ideally, you would find one that offers a low or $0 minimum deposit.
APY: Some high-yield savings accounts offer high interest rates — but only for a certain period of time. Other accounts may have tiered rates, meaning the interest rate can change depending on how much you have in the account.
Transfer options: Investigate how you can transfer from one bank account to another as well as if you can deposit money via mobile check deposit or ACH transfers.
ATM access: Does the bank issue a debit card that you can use at an ATM? And, if so, make sure you find out which ATM network the bank uses so you can determine whether there are any in your area. There's no use having an ATM card if you don't have any machines around where you can use it.
Mobile app and website access: Many banks offering high-yield savings accounts also offer apps to help you manage your money or even help you automate a monthly deposit so you can reach your savings goals. Make sure the bank you're using offers the sort of digital and website access that works best for you.
How do I open a high-yield savings account?
Opening a high-yield savings account can take as little as a few minutes, depending on the bank. In almost all cases, you'll need to be at least 18 years old and a U.S. citizen or permanent resident.
To start, head over to the bank's online application page. You'll need to fill in personal details, such as your address, email address, and Social Security number. Then you'll need to indicate how you plan to fund your account.
Whatever your personal finance goals are, a high-yield savings account can be a great choice — you'll get a higher yield than regular accounts, and your money is insured. But before opening one, think carefully about how it fits into your overall financial situation to make sure it's the best savings account for your needs.
FAQs
How much interest can you earn on a savings account?
Can a savings account APY change?
Yes, the annual percentage yield (APY) on savings accounts can fluctuate. Savings account rates are variable, and can change quickly without notice.
How often do high yield savings rates change?
The APY on savings account is variable and is set at the individual bank's discretion. Interest rates can change daily, so it's common to see your rate increase and decrease over time.
Are high-yield savings accounts FDIC-insured?
Your money is FDIC-insured in a high-yield savings account as long as your account is opened with an FDIC-insured bank.
Which banks pay the most interest?
To get the most value for your money, consider opening a high-yield savings account with one of these banks.
Marcus by Goldman Sachs – Earn 4.30% (as of Aug. 4, 2023) APY with the Online Savings Account.
CIT Bank – With the Platinum Savings account, you can earn up to 5.05% APY.
Capital One – Earn 4.30% (as of Jul. 21, 2023) APY with a 360 Performance Savings account.
American Express - You might just know Amex for its credit cards, but their high-yield savings account earns an APY of 4.25% (as of Aug. 21, 2023).
Is a CD better than a savings account?
In most cases, a certificate of deposit (CD) offers a higher return than a savings account with a traditional bank. For example, Ally Bank offer CDs that pay up to 5.15% (as of Sep. 18, 2023), which is far higher than the national average for traditional savings accounts of 0.45% (as of Sep. 20, 2023).
However, just because CD rates are better doesn't mean they will automatically be a better choice. That's because CDs are less liquid than savings accounts. You typically can't access your money until the CD matures, or you'll pay hefty penalties. A smart alternative is a high-yield savings account. You'll earn a much higher interest rate, but you can still access your money quickly if you need it.
How high-yield savings accounts work: bottom line
When it comes to saving money, high-yield savings accounts offer a significant advantage over standard savings accounts. With competitive rates and the power of compound interest, these accounts could help you reach your financial goals faster. While they may have some limitations, the convenience and higher returns they offer make them a compelling option.
When choosing a high-yield savings account, remember to consider factors like fees, minimum balance requirements, and transfer options. Additionally, ensure your account is with a member-FDIC bank for added security. Ultimately, opening a high-yield savings account can be a smart move to grow your money efficiently and work towards important short-term objectives like a down payment or building an emergency fund.
Disclaimer: All rates and fees are accurate as of May 9, 2023.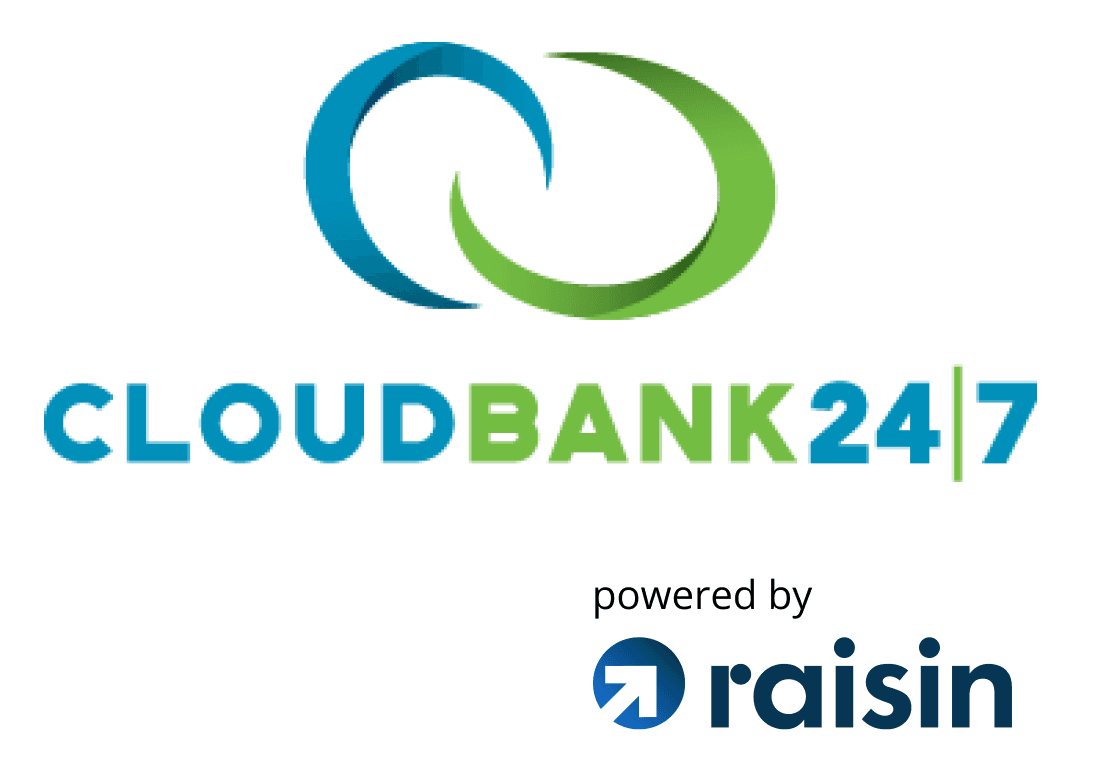 CloudBank 24/7 High Yield Savings Account Benefits
Incredible 5.26% APY2 to boost your savings
Interest is compounded daily and posted to your account monthly
Enjoy 24/7 online access to your account and funds
FDIC insured through Third Coast Bank SSB, no fees, $1 minimum deposit