The best banks minimize fees and overdraft charges, offer (relatively) high-interest rates, and may even have extra perks like cashback rewards or automated savings features.
With over 10,000 banks and credit unions in the U.S., it can be hard to choose which ones have the best account options. But banks (or neobank platforms) such as Current7 , Chase Total Checking®, and Chime11 offer perks that go beyond the traditional bank experience.
In this guide, we'll cover some of the best banks for all types of people, allowing you to choose the best option for you based on your needs and preferences. Whether you're looking to open a checking account or earn a great interest rate on your savings account, there's something on this list for you.
Featured Offers from Our Partners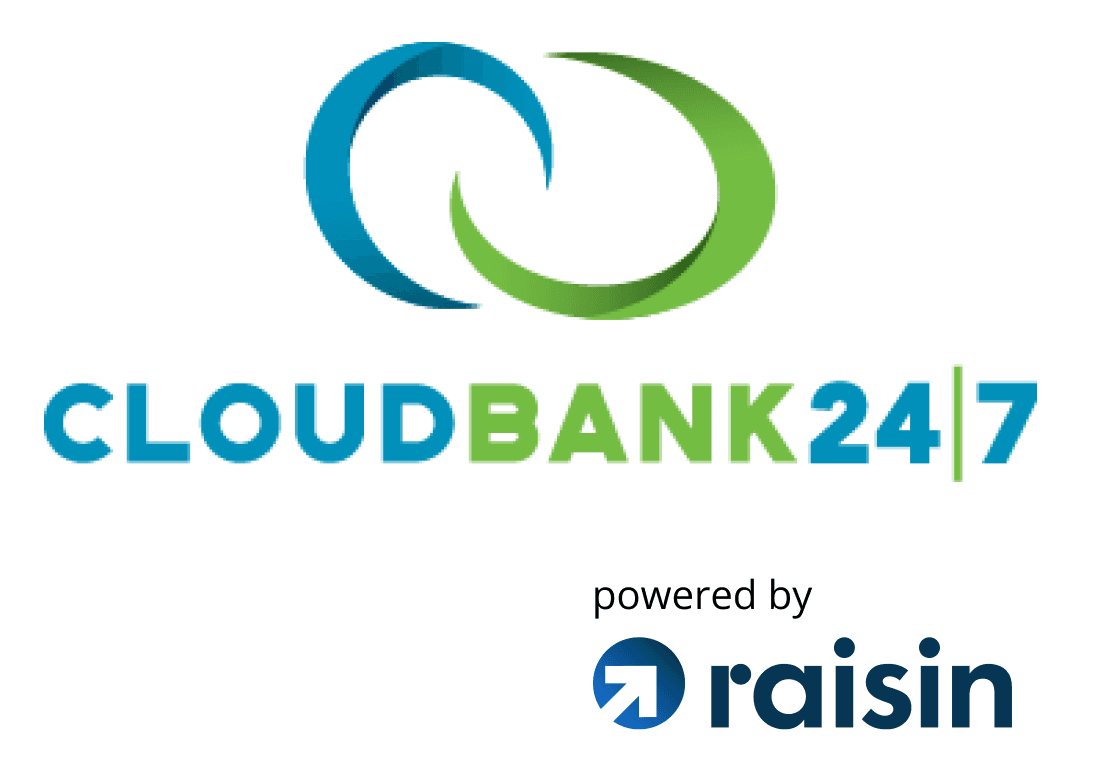 CloudBank 24/7 High Yield Savings Account Benefits
Incredible 5.26% APY14 to boost your savings
Interest is compounded daily and posted to your account monthly
Enjoy 24/7 online access to your account and funds
FDIC insured through Third Coast Bank SSB, no fees, $1 minimum deposit
Best banks for checking accounts
If you're looking for the best checking account for basic services, you can't go wrong with a national bank with a wide reach and solid services. Here are our top picks.
Current Bank
Best for families and no fees
Current Bank is an online-only platform7 that offers early paychecks and no overdraft fees — plus it removes any holds placed on your account when buying gas so your funds stay available. If you're a parent of teens, you can also set up special accounts to help them manage their money with a little guidance from you. 
Read our Current Bank review
Current Bank Benefits
No Overdraft Fees
Direct Deposit Up To Two Days Faster
No Minimum Balances or Hidden Fees
FDIC Insured Up To $250k
Chase Total Checking®
Best for an upfront bonus
Chase Total Checking provides everything you need from a banking standpoint, and the bank also has a suite of other products and services if you need them. You can also enjoy a generous bonus when you open a new Chase Total Checking account and set up direct deposit. 
A Total Checking account also gets you access to 15,000 Chase ATMs and more than 4,700 branches. All you'll need is your phone to manage all your accounts in the Chase Mobile app. You can deposit checks, transfer money, and more.
An added benefit is that Chase Bank also offers a great line of credit cards. Cardholders of Chase credit cards will get easy access to both their bank accounts and credit card accounts in one easy-to-navigate online banking experience.
Read our Chase Bank review

Chase Benefits
Access to more than 15,000 ATMs and more than 4,700 branches
Manage all your accounts from the Chase mobile app
Receive your bonus within 10 business days 15
Axos Bank Rewards Checking
Best for checking rewards
If you want a high-interest rate on your checking account, the Axos Bank Rewards Checking account offers APY rates up to 3.30% (as of Sep. 18, 2023). That's impressive, especially considering there are no monthly maintenance fees. But Axos does have a list of requirements you have to fulfill to earn the highest possible APY. 
There are a few ways you can get the highest possible APY on your Rewards Checking account, but some consistent requirements are setting up direct deposit, using Axos investment accounts with a minimum balance, and using your Rewards Checking account to make payments on an Axos-given loan. 
That's quite a few hoops to jump through to get the highest rate. But if you're all in on Axos products anyway, then you might meet these requirements without trying too hard. 
Axos Bank checking account APY tiers: 
0.40% APY: Receive $1,500 or more in monthly direct deposits.
0.30% APY: Use your debit card at least 10 times per month, with a minimum transaction of $3. 
1.00% APY: Maintain an average daily balance of $2,500 per month in an Axos Invest Managed Portfolios Account.

1.00% APY: Maintain an average daily balance of $2,500 per month in an Axos Invest Self Directed Trading Account.

0.60% APY: Use your Rewards Checking account to make your full monthly Axos Bank consumer loan payment. Mortgage and auto loans are both eligible, as are personal loans.
If you pay attention to these milestones, you could end up earning some extra interest on your deposits. Also, if you use the promo code "SUNNYBONUS" when applying for a Rewards Checking account and make a qualifying direct deposit by December 31, 2023, you can earn up to a $300 welcome bonus.
Read our Axos Bank review
Axos Benefits
Use the promo code SUNNYBONUS when you apply for a Rewards Checking account by 12/31/23. Then have qualifying direct deposit(s) to earn up a $300 welcome bonus!
Zero minimum monthly balance reqs
Unlimited domestic ATM fee reimbursements
Simple, 3-step process for direct deposit
Best banks for savings accounts
If you're looking for the best savings account to stash your emergency fund or for another important financial goal, you won't earn much in interest from most banks and credit unions. According to the Federal Deposit Insurance Corp., the average annual percentage yield (APY) on a savings account in the U.S. is a measly 0.45% (as of Sep. 20, 2023). But with the competitive rates offered by the banks below, you'll get a lot more than that. 
CIT Bank Platinum Savings
Best for high-yield savings
The CIT Bank Platinum Savings account is excellent for those looking for a high return on their money. It offers up to 11x the national average APY rate. The Platinum Savings account earns 5.05% APY12 on balances of $5,000 or more.
The CIT Platinum Savings accounts are FDIC insured and have no account opening or monthly service fees. The higher your balance, the more you will earn. Plus, CIT makes it easy to manage your banking with their mobile app.
CIT Bank - Platinum Savings Benefits
Earn 5.05% APY on balances of $5,000 or more12
The higher the balance, the more you earn
No account opening or monthly services fees
Member FDIC
Citi Accelerate High-Yield Savings
Best national bank for high-yield savings
The Citi Accelerate Savings account will do exactly as the name states, accelerate your savings with a 4.35% (as of September 22, 2023) APY, much higher than the national average. Another big perk of this savings account is no minimum balance is required to open a new account. 
Although you won't hear about this high-yield account in a Citi branch, the online-based account can easily be managed through the Citi mobile app. 
Best banks for both checking and savings accounts
The previous two options provide solid checking and savings accounts, but there are a few other really great alternatives in that arena. Here are some of our top choices when it comes to opening both of these banking accounts at the same institution.
LendingClub High-Yield Savings Account
Best for savings and cashback checking
The LendingClub high-yield savings account — previously known as the Radius high-yield savings account — earns an interest rate that could be as much as five times the national average. This savings account earns an impressive APY of 4.25% (as of May 9, 2023), but that wouldn't have been enough to make our list were it not for LendingClub's checking account.
What makes this bank so special is that you can couple the online savings account with a LendingClub Rewards Checking account to earn cash back. With the checking account's debit card, you'll earn 1% back on your purchases. (Just make sure to run the card as "credit" rather than debit.) You can use that rewards cash to bolster your savings, or for anything else you want.
Read our LendingClub High-Yield Savings account review
Lending Club Benefits
Unlimited 1% cash back on purchases
Get your direct deposit up to two days faster
No ATM fees
Earn up to 0.15% interest on your balance
Chime
Best for young adults
What makes Chime stand out is its significant lack of fees.11 Sure, there are some, but you won't get any of the common ones, such monthly fees, overdraft fees, and foreign transaction fees.1

You can also set up your account so that when you receive your paycheck — which comes up to two days early with direct deposit5 — you automatically transfer a percentage to your savings account. You can also have every transaction you make with your debit card rounded up to the nearest dollar, with the difference transferred to your savings account.4
These features are particularly good for young adults. If you're just starting out your career, automated savings can give you a leg-up on establishing financial health.
Read our Chime review
Chime® Benefits
No minimum balance, no monthly service fees1
Get your paycheck up to 2 days earlier with direct deposit16
Eligible Members can access fee-free overdraft up to $20017
60K+ fee-free ATMs18 nationwide
Automatic savings helps you grow your money faster11
Green Dot
Best for prepaid debit cards
Green Dot offers several prepaid debit cards, but the Cash Back Visa Debit Card earns interest on savings. You'll earn an APY of 2.00% (as of Jul. 27, 2023) on up to $10,000 with this card, as well as earn 2.00% cash back when you use your debit card to shop online or through mobile apps.  Green Dot also offers overdraft protection, a free ATM network, and early direct deposit. 
The biggest drawback is that these benefits are limited. You'll only earn cash back on certain purchases, for instance, and anything over $10,000 in savings won't earn interest at all. Also, the checking account charges a $9.95 monthly fee, and you can't redeem your cashback rewards more than once every 12 months. Green Dot pays interest on savings annually as well, which is much less frequent than most banks.
Read our Green Dot review
Aspiration
Best for socially-conscious consumers
For ongoing value, the Aspiration Spend & Save plans6 pair excellent reward rates with an environmentally friendly model. The Aspiration debit card provides up to 3% to 5% cash back when you use your card to shop at select socially-conscious retailers (called the Conscious Coalition). If you want to spring for Aspiration Plus, then you can get up to 10% back on Conscious Coalition purchases, but Plus membership costs $7.99 per month. If you're OK with earning the lower rewards rate, then you can opt to pay whatever you think is fair for a monthly fee. 

On top of the cashback rewards the Aspiration Spend checking account offers, you'll earn up to 3.00% (as of May 9, 2023) APY on your savings balance if you sign up for Aspiration Plus.
Read our Aspiration Banking review
Best banks for other accounts
As online banks have become more popular, some financial institutions have gotten more creative with their offerings and the value you can gain from an otherwise basic bank account. Here are some of the best banks to consider if you're looking for financial products that go beyond a basic checking or savings account.
Wealthfront Cash Account
Best for a cash account
The Wealthfront Cash Account10 is not a traditional bank account, but a cash account with a brokerage firm. Wealthfront's approach to banking offers a 4.80% APY. You also won't have to worry about fees, and you're able to set up direct deposit and use a debit card. This cash account also has a robust system for setting savings goals and automating how your money is put aside toward those goals.
And if you're an investor with Wealthfront, having money in a Wealthfront Cash Account gives you easier access to your funds if you want to transfer to and from your brokerage account.
Read our Wealthfront Cash Account review
Wealthfront Benefits
Boost your savings with a rare APY of 4.80%19
No account fees, withdraw anytime
App Store rating of 4.8/5 stars as of April 2023
Up to $5 million in FDIC insurance
Stash Banking
Best for stock-related rewards
Stash banking is another unique option for investors. It's extremely light on fees, including no monthly fees or overdraft fees.9  And with the account's debit card,8 you'll earn Stock-BackⓇ rewards on every purchase you make.13
That's right — instead of earning cash back, you'll earn rewards in the form of shares in your favorite companies. Depending on how they perform, you could get far more value in the long term with Stash than with other rewards checking accounts.
Read our Stash review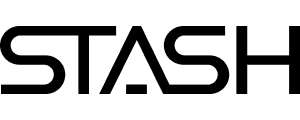 Stash - Banking Benefits
No overdraft fees or minimum balances
Get your paycheck up to two days early
Earn stock when using your Stash debit card
Reach your financial goals with useful advice and tips
Betterment Cash Reserve
Best for family banking and investing
Betterment is a robo-advisor, which offers hands-off investment management. For Betterment users who want more, the Betterment Cash Reserve2 account can provide some bank account-like benefits.
The account works similarly to the Wealthfront Cash Account, but gives you less interest with an APY of up to 5.50% (as of Jul. 31, 2023).3 You can also open a joint account with a partner or anyone else.
Read our Betterment review
How to pick the best bank for you
With so many different bank accounts out there, it can be challenging to find the right fit for you. Here are some factors to consider as you compare the best banks:
Ease of use: Some financial institutions provide an easy-to-use digital banking and mobile banking interface, making it that much easier to manage your money without needing to study the platform to figure it out.
Low fees: Most banks charge fees of one kind or another, but some are more low cost than others. Although some banks charge monthly fees, don't write them off too quickly. In some cases, you can get the fee waived with your regular banking habits or by maintaining a certain account balance. Or it could turn out that the account provides enough value to make up for the monthly cost.
Minimum deposit requirements: Some banks will allow you to open a new bank account with little to no money. Others may require a small amount, or even thousands of dollars, for you to get started.
ATM access: Online banks tend to offer the widest networks of fee-free ATM withdrawals, but that doesn't necessarily mean you need that many. Consider your travel habits and whether you'll need access to fee-free ATMs across the country or if you just need a smaller ATM network that is close to you. Also, note that some banks will offer ATM fee reimbursements if you use a machine that is out-of-network. They typically offer a certain reimbursement amount per month, and that amount varies by bank and account.
Debit card access: Some of the accounts we referenced, including Wealthfront and Betterment, aren't technically checking accounts, so typically, there would be no debit card access. Although Wealthfront now offers a debit card, you'd have to open up a Betterment Checking account to get a Betterment debit card.
Ability to write paper checks: Like the debit card issue, some of these institutions don't offer the option to write paper checks, which can be frustrating when it turns out you need one.
Interest rate: Check to see what kind of annual percentage yield (APY) the bank is offering on its accounts and whether you need to jump through hoops to maximize the value. Higher interest rates can be appealing, but make sure you can easily earn the money, won't lose out through fees, and can maintain the minimum balance requirements.
Mobile deposits: In most cases, you'll be able to deposit checks through your mobile device, but it's not a feature that is available with every account. Even if it is, the mobile check deposit process can be smoother with some banks than others.
Customer service: Most of these banks are online banks only, which means you won't get in-person service. As a result, it's crucial to take the time to research all of your options and how they handle customer service to ensure it's a good fit. If you prefer a more traditional experience, you might want to go with a more well-known big lender.
Rewards: Relatively speaking, very few banks offer rewards on their checking accounts. Depending on how you plan to use your debit card, consider an account that will reward your normal spending habits.
As you shop around and compare options, you'll also find other features and terms that are important to you. Make sure to include these in your decision-making process.
Methodology
Many of the companies we chose for our best-banks list are current partners of FinanceBuzz. We did not evaluate all companies in the market. Companies were assessed according to a set of criteria, and then we used editorial judgment to determine what use or user each account would be best for.
FinanceBuzz evaluation criteria include:
FDIC- or NCUA-insured: To make our list, a bank must be FDIC or National Credit Union Administration insured
Fees: A variety of fees were taken into account in our assessment. Fees evaluated include monthly maintenance, ATM, minimum balance, foreign transaction, and overdraft fees.
Account features: Accounts were evaluated on the availability of certain features such as paper checks, mobile deposits, rewards on spending, and whether the account is interest-bearing.
Customer experience: Accounts were evaluated based on how the customer can access and manage the account (mobile app and/or web-based portal), as well as the methods by which the customer can communicate with support.
FAQs about the best banks
Who is the best bank to open an account with?
There's no single best bank for everyone, so it's important to know what's available and to choose one that best suits your personal finance needs and preferences. For example, some banks charge a waivable monthly fee, and it may not make sense for some people to get an account unless they can qualify to get that fee waived.
Others may prefer in-person service, which rules out most online banks. As you shop around, think about the features you want in a bank account and other preferences that can help inform your decision.
Is there a bank with no overdraft fees?
There are a handful of banking services that don't charge overdraft fees, including Current, Chime, and Stash, all of which made the list of our best banks. These aren't the only ones, though, so if you're worried about overdrawing your account and getting slapped with a fee, consider that as you compare your options. Look for a bank that offers overdraft protection or at least doesn't charge you overdraft fees.
What bank has no monthly fees?
The good news is that there are countless banks and credit unions that don't charge monthly fees. Although many of them are online-only banks, it's also possible to get an account with a brick-and-mortar bank that won't charge a monthly maintenance fee. Even with banks that do charge a monthly fee, you're often able to get the fee waived, essentially making it a fee-free account. This can make it worthwhile to comparison shop between regional banks in your area and online banks.
What does FDIC mean?
You may have noticed the words "Member FDIC" when shopping for a bank. The Federal Deposit Insurance Corporation provides deposit insurance for consumers, specifically to protect their funds if their bank fails. The National Credit Union Share Insurance Fund, administered by the National Credit Union Administration, provides the same benefit.
Accounts that are insured by the FDIC or NCUA must be deposit accounts, which include checking accounts, savings accounts, money market accounts, and CDs (certificates of deposit). With NCUA and FDIC insurance, you'll get up to $250,000 in insurance per owner, per insured institution, per account category.
The FDIC commonly insures both mainstream banks, such as Wells Fargo and Bank of America, as well as smaller local banks.
The bottom line
The best banks provide a lot of value for people who are looking for a little more from their banking experience. Whether you're looking for a mobile banking experience or a bank with physical branches, there are a lot of account options out there.
If you're searching for a new bank account, our list of the best banks can help you narrow down your list of choices, or at least provide you with a benchmark you can use to compare other bank accounts.
Disclaimer: All rates and fees are accurate as of May 9, 2023.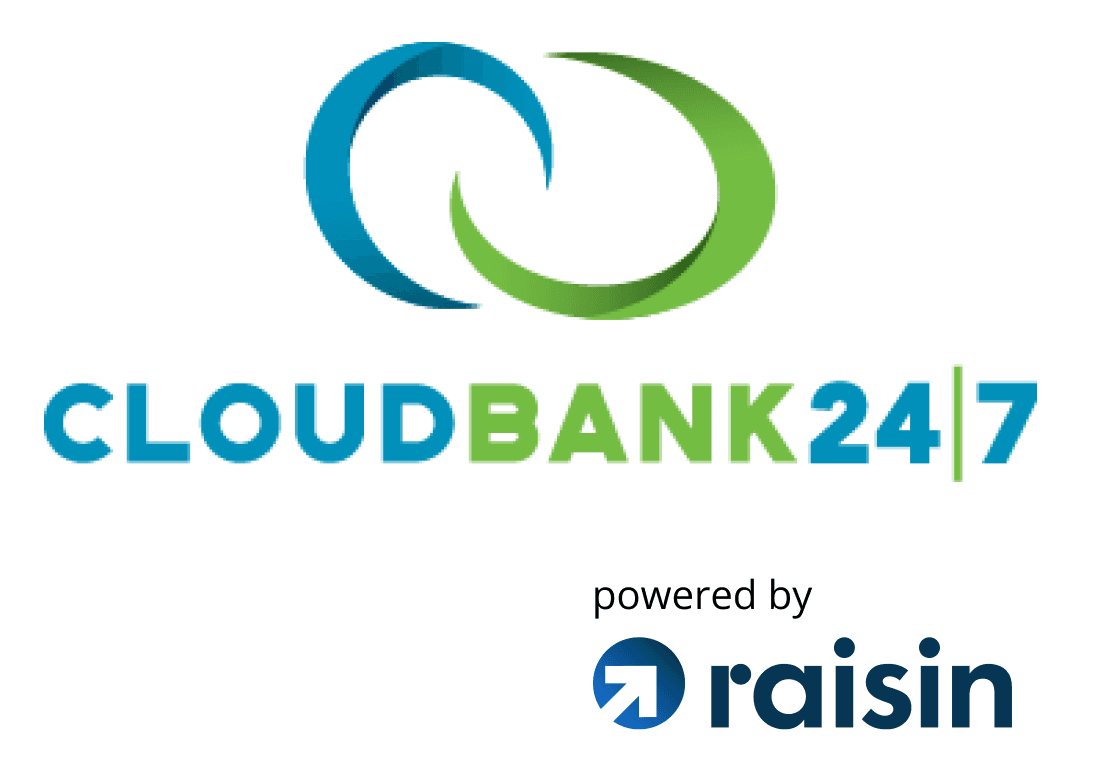 CloudBank 24/7 High Yield Savings Account Benefits
Incredible 5.26% APY14 to boost your savings
Interest is compounded daily and posted to your account monthly
Enjoy 24/7 online access to your account and funds
FDIC insured through Third Coast Bank SSB, no fees, $1 minimum deposit