Financial advisors have the power to transform your financial life for the better, but that doesn't mean finding the right one is a "hands off" experience. In fact, the more you involve yourself in the process of finding a financial advisor, the more likely you are to have favorable results.

It's easy to know which questions to ask when shopping for a house or a car, but it often feels less natural to shop for a financial advisor. Here are 11 key questions that can help you find a professional who is the right fit for you.
Are you a fiduciary?
If a financial advisor is a fiduciary, it means they are legally obligated to act in the best interests of their clients and not anyone else. For example, they cannot steer you into an investment with higher fees simply because they make a commission on it.

Aside from the fact it makes a financial advisor trustworthy, fiduciary status is also a great way to automatically know that your financial advisor is experienced. In order to become a fiduciary, a financial advisor must have a mixture of appropriate experience and education.
How are your fees structured?
Not all financial advisors charge fees on a similar basis. For example, while some financial advisors may charge per the hour, others charge a commission or a percentage of your assets.

The best fee structure will depend on your specific needs. The most important thing to look for is a pricing structure that you can comprehend easily.
What do you offer that I can't get on my own?
Not everyone needs a flesh-and-blood financial advisor. You might find that you can handle the job of financial management yourself or with the help of a robo-advisor.

However, there are specific situations when a financial advisor makes the most sense. So, ask prospective financial advisors to explain how they can help you achieve your money goals, and why their fees are worth paying.
Does my investment philosophy match yours?
Money is personal. Before you let someone into the precious territory that is your financial life, make sure you agree on some basic money values.
For example, if you're naturally cautious with your cash, you might think twice about partnering with a professional who likes to take a high-risk approach.
Are you licensed?
It might surprise you to learn that financial advisors don't have to be licensed. However, to sell investment products to you, they typically need certain securities licenses, such as a Series 6 license to sell products such as mutual funds.
Even more prestigious than the Series 6 is the Series 7 license, which allows financial advisors to sell just about anything related to investments.
So, it doesn't hurt to ask for an overview of your potential financial advisor's credentials.
What kinds of software do you use?
It's worthwhile to know what kind of software your financial advisor will be using to manage your money, especially if you have strict privacy standards and are concerned about how your info will be handled.
Do our personalities mesh well?
Interpersonal connections matter in every facet of life, but there are certain times when they matter even more.
When it comes to choosing your financial advisor, trust us when we say that you're going to want to make sure it's somebody you respect on a personal level. It's notoriously hard to take advice from somebody you don't even like.
Which communication channels do you use?
It's perfectly reasonable to ask your financial advisor for a communication plan before you start working with them. If you hate phone calls, you're not going to want to work with a financial advisor who loathes using email.
And if a particular kind of meeting type is important to you — like an in-person or online meeting — find a financial advisor who can satisfy those preferences.
Do you have testimonials?
It's OK to ask for social proof while trying to decide who to work with.
When looking for testimonials, look for detailed accounts of personal growth and progress. Try to make sure that the reviews are coming from people with financial situations similar to yours.
Who is your custodian?
The role of a financial custodian is a very important one. The custodian, and not your advisor, is in charge of holding and safeguarding your funds.
So, it's a good idea to ask your financial advisor which custodian they use so you can do some research and make sure the custodian is reputable.
How do you stay up to date on new developments?
It's a financial advisor's job to stay on top of all of the latest government regulations and industry best practices. You should ask your financial advisor about the industry materials they read, listen to, or watch to remain up to date.
Bottom line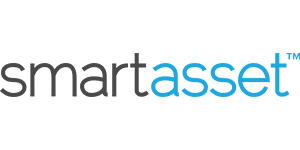 Smart Asset Benefits
Get matched with fiduciary financial advisors
Advisors are vetted and certified fiduciaries
Take the mystery out of retirement planning
Their matching tool is free
Paid Non-Client Promotion