Learning how to invest money helps you use your non-emergency savings or a part of your income to take a chance on wealth building for the future. Investing can be relatively simple and headache-free. For example, if you contribute to a 401(k), you may already be invested in stocks or bonds.
As many as 55% of Americans own stocks through one type or another of investment accounts. Learn how you can be one of them and find the investment style that fits your future goals and risk tolerance.
In this guide for investing your money
What beginners need to know about investing money
One of the biggest myths around investing is the idea that it's too risky. While there is always an inherent risk when investing money, the reality is it remains one of the tried-and-true ways of building wealth over a period of time.
Investing is becoming increasingly accessible, making it a good idea for many people with different income or experience levels. Some of the factors that made investing more accessible include:
Now that you know how accessible investing is, let's look at how to start investing money so you can choose the right investments for you and your financial goals.
Determine how much you can afford to invest
It's important to decide how much you can afford to invest before you begin investing. Determining the amount of money you can put aside for investing can help you avoid prematurely needing the money.
Instead of investing a lump sum, you may choose to invest a set amount of money every two weeks or every month. This is a well-established strategy known as dollar-cost averaging that helps you reduce the impact of volatility and negative market conditions.
You can take these five steps to determine how much you can afford to invest:
Assess your financial situation: Take a look at your current income, expenses, and debts to get a sense of your overall financial picture. This should help you understand how much money you have available to invest.
Set financial goals: Determine your financial goals and how much you need to save or invest to reach them. This should help you get a picture of your ideal investment amount.
Start small: Give yourself the time to learn how to invest by starting small and gradually increasing your invested money. This way, you can take the time to refine the investment decisions you make to best fit your goals.
Consider your risk tolerance: Think about the level of risk you are comfortable with when it comes to investing. This enables you to decide how much money you can afford to put into riskier assets, such as stocks, versus safer assets, such as bonds.
Calculate your investment amount: Once you have considered these factors, you can calculate how much you can afford to invest. A general rule of thumb is to save 15-20% of your income for long-term goals, such as investing for retirement. However, the amount you can afford to invest will depend on your individual circumstances.
It is important to remember that investing carries some level of risk, and past performance is not a guarantee of future returns. Don't invest more money than you can afford to lose, and be sure to set aside an emergency fund in case of unexpected expenses.
Saving vs. investing
Saving and investing are two methods to manage your money, but they have some important differences.
| | |
| --- | --- |
| Saving money | Investing money |
| Learning how to save money means figuring out how to set aside a portion of your income in a safe, liquid place, such as a high-yield savings account or a certificate of deposit (CD).  | Learning how to invest means finding out how to use your money to buy an asset, such as stocks or bonds, with the expectation of earning a return on the asset you buy. |
The goal of saving is to have a reserve of money that you can access in case of an emergency or to achieve a specific personal finance goal, such as saving for a down payment on a house or for retirement. Depending on where you save your money, you may also make some money on your savings, but it may be a lower return than investing.
The goal of investing is to grow your money over time by taking on some level of risk. While there is a potential to earn money on your investment, there is also a possibility to lose money.
In general, saving is a more conservative approach to managing your money, as it involves little risk and is focused on preserving your capital. Investing, on the other hand, involves a higher level of risk and is more focused on maximizing the potential return on your money. It is important to consider both saving and investing as part of a comprehensive financial plan, as they can both play a role in helping you achieve your financial goals.
Should I pay off debt before investing?
Before investing a portion of your income, consider whether paying off your debt may benefit you more. Both investing and paying off debt are essential financial moves, so here are a few factors to consider when deciding whether to pay off debt or invest:
The type of debt: Some debt types, such as high-interest credit card debt, can cost you a significant amount of money, so your priority should be to pay them off quickly. On the other hand, debt with a lower interest rate, such as a mortgage or a student loan, can be less expensive and less pressing to pay off.
The opportunity cost: Consider the cost of paying off debt versus investing. For example, if you have low-interest debt and the potential return rate on your investment is higher, it may make more sense to invest to benefit from this higher return.
Your risk tolerance: Investing involves taking on some level of risk, and your risk tolerance will be a factor in determining whether it makes sense to invest or pay off debt. If you are risk-averse and prefer a more conservative approach, you may want to pay off debt before investing.
Tax implications: The tax implications of paying off debt or investing can also be a factor to consider. For example, if you have tax-deductible debt, such as mortgage interest, it may make sense to invest in a tax-advantaged account, such as a 401(k) or IRA, before paying off that debt.
Your long-term financial goals: Consider your financial goals over an extended time frame, such as saving for retirement or buying a house, and how paying off debt or investing will impact your ability to achieve those goals.
Whether to pay off debt or invest depends on your exact circumstances, but a general rule of thumb is to prioritize eliminating debt that comes with compound interest or has a high interest rate.
Pick your investing goal(s)
Before you start investing a sum of money, you should have an idea of what you want that money to accomplish on your behalf. In fact, you can have more than one goal. For example, you can have long-term, medium-term, and short-term investment goals.
I have a tax-advantaged traditional IRA account set up as a long-term investment for my retirement and a 529 college savings plan as a medium-term investment for my son's education. I also have taxable accounts set up for short-term investment goals like earning money to spend on spontaneous purchases and travel.
Some people may not like the idea of investing to achieve goals like travel or spontaneous purchases. But you can establish your own goals, such as making enough money for a down payment on a house or for a new car. The key is to review your situation and decide which goals fit well with your risk tolerance and investing strategy.
Choosing goals using the bucket strategy
One strategy that can help you choose your investing goals and money allocation is known as the bucket strategy. I personally use this strategy and find it helpful to stay focused on the essentials while avoiding panic during a volatile stock market.
The bucket strategy can be broken down into:
To use this strategy, use a budgeting plan to find out how much money you can invest and decide the amount you'll set aside for each bucket. Prioritize your goals, so the most important ones are funded first. For example, I used an online retirement calculator to decide how much I should put into my SEP IRA each month. Then I divide the remaining available funds between my son's 529 and my travel fund.
Decide where to invest your money
Once you choose your investing goals, you can decide where to invest your money. There are several account types you can use, such as savings accounts, taxable investment accounts, robo-advisors, and tax-advantaged retirement accounts.
1. Savings accounts
A high-yield savings account can be a good place to put your money and still make money, thanks to the interest rate it earns. Savings bank accounts are highly liquid and allow quick access to money. These accounts often provide protection via the Federal Deposit Insurance Corporation (FDIC). Savings accounts can be appropriate for an emergency fund or for short-term goals like making a large purchase. You can also get a slightly higher yield in some cases by turning to a money market account. However, you might be subject to account minimums.

Earn Cash Back Reward with Your Debit Card
Learn More
You may also use certificates of deposit to save money without taking a risk. You can find them at banks or credit unions. They are often structured with different time horizons, allowing you some degree of flexibility when choosing the one that fits your needs.
Tip
CDs may offer a higher rate of return than savings accounts or checking accounts, but you give up some liquidity since redeeming them early can result in penalties.
2. Online brokers and traditional brokerages
Online brokers and traditional brokerages are more accessible than ever. In the past, high minimums kept some people from investing in brokerage accounts. Today, the best brokerage accounts offer products and services for a wide variety of investors, often with zero or low fees.
There are several asset classes you can invest in through an online broker or a traditional brokerage, including:
Some brokerages offer additional features that facilitate trading these assets through them, such as performance analysis tools, advanced market reports, and educational resources.
For example, eToro is an online brokerage that has an extensive investment academy that offers education to beginner and advanced investors. eToro also offers a practice account that allows you to perform virtual trades and test your investment strategies using virtual money, so you don't risk your actual dollars.
Build a crypto portfolio fast by copying top traders
Learn More
3. Robo-advisors and investing apps
If you're looking to learn how to invest money in a simple and straightforward way, you may enjoy what some of the best robo-advisors and investing apps have to offer. However, there are some differences between these two platform types.
Robo-advisors are designed to help automatically manage your money. Many robo-advisors put together portfolios using ETFs. Some of the more popular robo-advisors, like Betterment, Wealthfront, and Wealthsimple, ask a few questions to get an idea of your goals and risk tolerance and then put together a portfolio that fits your needs.
You don't have a lot of control with robo-advisors, but it's pretty easy to "set it and forget it." Some robo-advisors automatically rebalance your portfolio and make an effort to lower your capital gains taxes. For many investors, it makes sense to set aside the same amount each month and invest that into a portfolio managed by a robo-advisor.
Some robo-advisors, like Acorns, allow you to invest your spare change. Acorns offers a Round-Ups feature that you can use to automatically round up your purchases to the nearest dollar and invest the rounded-up amount. This is one way to build your portfolio incrementally, although you likely need to make regular contributions to your account to have an effective investment strategy in the long run.

Easily Invest With Your Spare Change
Learn More
Investing apps, on the other hand, allow you to invest in individual stocks and ETFs. Some apps, such as Public and Robinhood, allow you to buy fractional shares, which represent a portion of a stock. This gives you access to expensive stocks without buying the whole stock.
For example, say you're wondering how to invest in Amazon. If you want to buy a share of Amazon (AMZN), you might not want to spend over $100 to acquire a single share. Apps that allow fractional shares enable you to buy a portion of the share at a certain minimum, often $1 or $5. This access means you can still benefit from the growth that may come with owning a piece of Amazon stock.
Popular stocks like Apple (AAPL), Tesla (TSLA), and Google (GOOG) can also be purchased using the best investment apps. When combined with a dollar-cost averaging strategy where you contribute to your investment in fixed time intervals, you can build up to a full share (or more) and take advantage of owning some of the most popular and successful companies.
Robinhood offers zero commission fees on a variety of assets, such as stocks and cryptocurrencies. You can use the Robinhood app to invest small amounts of money and learn the ins and outs of active trading. However, it's important to be careful since you can lose money on assets that don't increase in price.
Claim Your Free Stock - Between $5 to $200
Learn More
4. Tax-advantaged retirement accounts
You might not think of your contributions to your tax-advantaged retirement account as investing money, but it is. Many of these accounts use your contributions to buy stocks, mutual funds, ETFs, bonds, or other assets in an attempt to grow your wealth over time.
The main two categories of retirement accounts are:
When investing for retirement, it's important to consider your long-term tax planning needs. Roth versions of IRAs and 401(k)s use after-tax money for contributions, allowing you to pay income taxes on your contributions now, so you don't have to pay taxes when you later make withdrawals from your retirement plan.
On the other hand, traditional accounts come with an upfront tax advantage. You make contributions with pre-tax money, meaning that you don't pay taxes on these contributions when you make them. The investments in your account grow tax-free until you're ready to withdraw money. Once you withdraw the money, though, it's taxed at your regular tax rate.
In general, if you think your taxes will be higher during retirement, putting some of your money into Roth accounts is a good idea. If you think your taxes will be lower during retirement, pre-tax contributions to traditional retirement accounts make sense.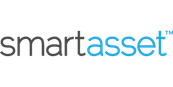 See if You Can Retire Early
Learn More
5. Real estate
Investing in real estate is an option that entails buying a property, potentially upgrading it or fixing it up, and selling it for a price higher than your purchase cost.
Learning how to invest in real estate often exposes you to there are a variety of options, each may fit a different goal or budget. Here are some ways you can invest your money in real estate:
Public Benefits
Get $3-$300 in free stock when your account is approved*
Invest in 1000s of stocks and ETFs with fractional shares—no account minimums
Follow friends in a social feed and learn from a diverse community of investors
* Free stock offer valid for U.S. residents 18+. Subject to account approval.