It can be daunting to think about investing in the stock market, real estate, or any other asset you may add to your investment portfolio to boost your wealth.
But is fear holding you back from investing your money? You wouldn't be alone, and plenty of investors and potential investors feel the same way.
See if you recognize yourself in these common fears, figure out ways to get around them, and invest with confidence.
You'll lose money
No investor — even the best like Warren Buffett — can always be right, and you'll inevitably lose money somewhere with your investment portfolio. But that doesn't mean you'll lose everything or always be in the red.
Instead, invest as much as you feel comfortable with and calculate what you might feel comfortable losing before you decide to sell. You may also want to find investments that don't carry as much risk so you can feel better about the risk or lack of risk you're taking on.
You'll invest in the wrong stocks
Individual stocks can be volatile, especially if something goes wrong with the company. But they can also pay out well if you pick the right stocks.
If you don't want to take the risk of picking individual stocks, you can choose from index funds, which track certain overall funds like the S&P 500 or the Nasdaq. You can invest in a diversified fund without worrying about putting your money in the wrong stocks.
You don't know which stocks to pick
Maybe you don't mind the risk of investing in different stocks, but you're worried because there are so many stocks to choose from. How do you know which one you want to invest in?
Take some time and do your research to see which stocks you want to add to your portfolio. Maybe you like a particular company's product or want to learn more about a few different stocks.
If you don't want to settle on a specific stock, different funds can help you invest in a basket of stocks, such as tech funds, real estate funds, or healthcare funds. 
These funds can still help you invest in areas you've researched without limiting yourself to particular companies.
You think the market is too volatile
Investing means you take on the market's volatility, but it's natural for stock prices to fluctuate. The key is to remember to factor that into your investment plans.
If you plan to retire soon, for example, you may want to invest in stocks that aren't going to be as volatile or leave some money in cash or bonds to help provide stability to your portfolio.
On the other hand, more volatility could mean more profits if you're willing to hold on to your investments in the long term and ride out market downturns.
You don't know who to trust
You can get advice from newspapers, television, financial newsletters, and other sources. It can be difficult to understand who you should trust and which advice you should take.
Just as it's important to have a diverse portfolio, it's also important to have a diverse group of sources with information you can pull from when deciding where to invest your money.
You also may want to add a personal financial advisor to your list of people you can get information from to help you decide how to invest. A financial advisor can help you by tailoring your investments to your specific needs.
You're missing out if you don't invest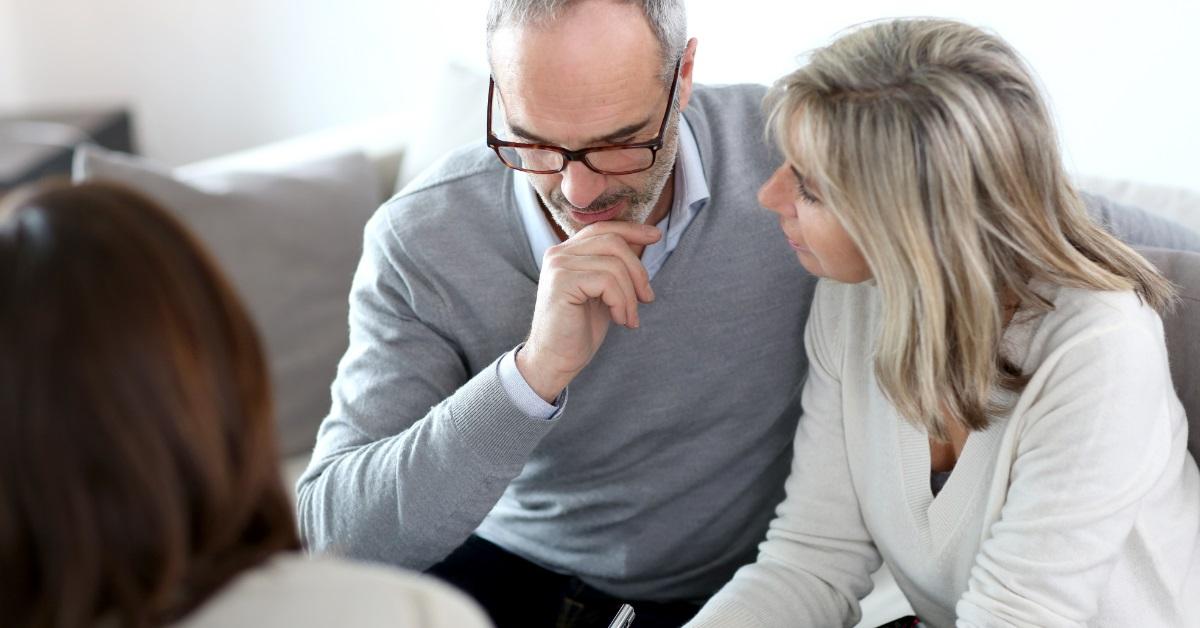 There's always a fear of missing out when you watch the market go up, and you're sitting on the sidelines.
But there's nothing wrong with sitting it out for some time to ensure you make the right decisions when it comes to where you invest your money and when you invest it.
Remembering your timeline for when you'll need the money you invest is also important. You may want to stay close to the sidelines or less-risky investments if you plan to retire early or need the money soon for a major expense like a home or car.
You don't have enough money
You may be holding back because you don't think you have enough money to invest. But you can start investing with only a little bit of cash. 
You may not be able to buy whole shares of a particular stock, but you can put money into index funds or funds tailored explicitly to specific companies or industries.
And remember that even investing a little bit can add up over time, with compounding interest being reinvested to boost your portfolio.
You're worried about economic indicators
You may be concerned about inflation affecting the market or certain economic indicators putting pressure on stocks. Perhaps you've heard about a possible recession or think a particular political party in power can hurt the stock market.
There will always be economic concerns, and you may need to worry about them if you plan to invest only for a short amount of time.
But investments in things like a 401(k), IRA, or other retirement accounts, for example, will have to deal with plenty of economic ups and downs, and you just need to ride them out. Your investments are likely to recover over the long term.
Bottom line
Investing your money and hoping you've made the right decisions can be scary. You'll be OK sometimes, or you may lose money and start worrying about struggling financially.
The most important thing you can do is reduce your financial stress by making educated decisions that are right for your economic future in both the short term and long term, and you could find success.
Public Benefits
Get $3-$300 in free stock when your account is approved*
Invest in 1000s of stocks and ETFs with fractional shares—no account minimums
Follow friends in a social feed and learn from a diverse community of investors
* Free stock offer valid for U.S. residents 18+. Subject to account approval.