If you plan to retire early — or even if you intend to stop working later in life — there are some important steps you should take once your golden years get closer.
Debt can be one of the biggest obstacles to a relaxing retirement. Perhaps you have a mortgage or car loan. Or maybe you have accumulated debt on your credit cards.
Following are some tips for clearing debts — whether big or small — from your balance sheet before you retire.
Pay off your highest-interest debt
For many people, credit card debt is the highest-interest debt they face. The cost of borrowing on plastic often comes with high-interest rates. That means that dollar for dollar, this type of borrowing is more expensive than taking out a mortgage or car loan.
You might choose to pay off that debt first. Once you start paying down credit card debt, keep future spending within your means.
In fact, try to pay off your credit card balance in full every month. Doing so means you no longer have to worry about dealing with high-interest rates.
Get rid of student loans
Student loans can be a big drag on your budget, so try and pay off as much of that debt as you can before you retire.
The National Consumer Law Center reminds you that if you want to pay extra money and have it applied to your principal, you must make this request in writing to your loan servicer.
Pay off your mortgage
Paying off your mortgage before you retire can lift a huge weight from your back. However, regardless of how good it feels, there can be some drawbacks to this approach.
For example, tying up so much money in your home reduces your liquidity, making it harder to access money if you need it in a pinch.
In addition, many mortgages taken out prior to 2022 had low-interest rates. That means you might better benefit from paying down debts with higher interest rates first.
Take a second job or start a side hustle
Every dollar counts when it comes to paying off debt before you retire. So, consider taking a second job or developing a side hustle in order to earn some extra cash that you can use to pay down debt.
One great thing about a second job or side hustle is that you can stick with it into your retired years and use it to help boost your retirement income.
Cut unnecessary expenses
Create a budget now and look for any unnecessary expenses that cause you to leak money each month.
Identify places where you're wasting money that could be used to pay down debt instead. Get in the habit of spending less on things like clothes or dining out, and carry those money-saving habits into retirement.
Reduce expenses by shopping at sales
There are plenty of ways you can use sales, coupons, and other cost-saving measures to cut back on your debt.
Save money on groceries by couponing or signing up for a loyalty rewards card. Look for deals on dinner options if you like to eat out. Check online for extra sales and deals at your favorite stores.
Each bit you save is money you can put toward debt.
Build an emergency fund
In addition to paying down debt, make sure you save cash in an emergency fund.
When an unexpected cost such as a major home repair or health issue pops up, an emergency fund can be a godsend. 
Instead of putting those big emergency expenses on a high-interest credit card, you can use money from the emergency fund. This can help you avoid sinking further into debt.
Eliminate car loans
Car loans can take a big chunk out of your monthly income, so it can be a good thing to clear out such debt.
Several expenses related to your car — gas, maintenance, and car insurance — will follow you into retirement. So, eliminating your car loan should be a big help.
Build your nest egg with your employer 401(k) match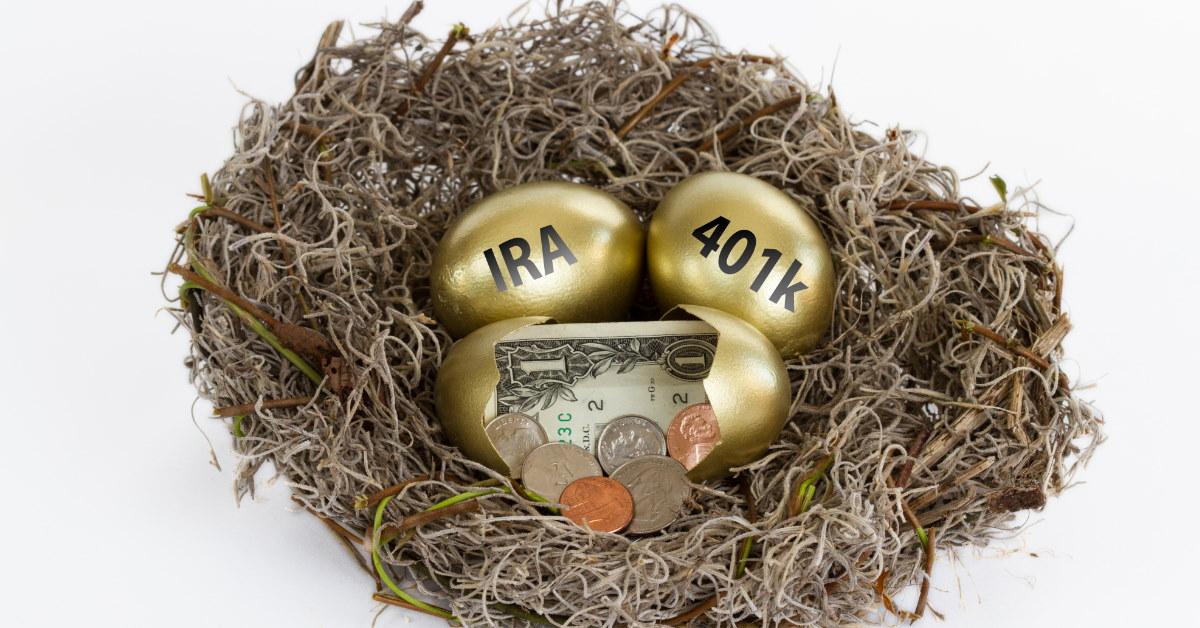 Take advantage of your company's 401(k) match program if you currently work for an employer that offers this kind of benefit.
At the very least, try to contribute enough to your account to earn these matching funds. 
Each dollar your employer adds to the account boosts your savings and potentially frees you to spend a little more of your own money paying down debt.
Speak with a professional
Trying to pay down your debt can be overwhelming, but there are people who can help you get it under control.
A financial advisor or debt specialist can review your debt situation and help you create a strategy to pay off your obligations.
Bottom line
You don't want debt hanging over your head during retirement, so it's better to get rid of as much of it as you can now.
Think about ways to pay down debt and eliminate it from your balance sheet. Doing so can increase your financial fitness and give you one less thing to worry about during your golden years.