Debt can cause significant stress, impacting your finances and overall quality of life. And with $1 trillion added to consumer debt in 2022, you're certainly not alone if you're struggling with it.

A lot of people want to crush their debts by 60 so they can retire without the burden while on a limited income.
Fortunately, there are simple strategies you can adopt to help you achieve financial freedom before retirement. Even if you're over 40, you can still take control of your finances and make progress toward your goals.
Here are 15 secrets to being debt-free by 60.
If you have more than $10,000 in debt from credit cards, medical bills, collections, or personal loans, this company might be able to assist you in consolidating your debt into one low monthly payment.
Set your goals
Your first step is to identify your financial goals. They should be specific, measurable, achievable, relevant, and time-bound (SMART goals).
Begin by identifying your long-term goals, like paying off your house or saving for retirement. These objectives are lofty and intimidating, so you'll want to break them into more manageable short-term goals.
Jot them down and keep them somewhere visible. Make sure to review and revise them periodically. After all, what gets measured gets improved.
Track your spending
Tracking your spending helps you better understand your financial habits so you can make necessary changes.
You can do this easily with a budgeting app like Mint or EveryDollar. These apps categorize your expenses so you can identify areas where you could reduce spending.
Set limits on discretionary purchases, and review your spending regularly to stay on track with your goals.
Prioritize your debts strategically
Paying off your debt early will take a weight off your shoulders and save you from hefty interest payments.
Determine how much you can pay toward your debts each month, then start making extra monthly payments, prioritizing the highest-interest debts first. This is known as the debt avalanche method.
Also, avoid taking on new debts while you're paying off the old ones.
Prepare for the worst ahead of time
Emergencies are often costly — job loss, health problems, or car repairs can really set you back financially.
Setting aside money for these instances is crucial to avoid going into debt when they happen. A good goal is saving three to six months of living expenses in an emergency fund.
Keep it in a separate account that you can easily access, and replenish it as soon as possible if you use any.
Never carry a credit card balance
Carrying a credit card balance can easily get out of control, so always try to pay your statement in full.
A great trick is to treat your credit card like it's a debit card. In other words, only use your credit card for purchases you can afford to pay off each month.
Take advantage of employer benefits
Employers offer many benefits to attract and retain talent.
If your employer matches your contributions to an employer-sponsored plan like a 401(k), that's basically free money for you. 
It may also offer a health savings account (HSA) to pay into so you can avoid taxes on medical expenses. 
Some employers even provide additional benefits, like tuition reimbursement and discounts at local businesses.
The more benefits you can receive from your employer, the easier it will be to build wealth and pay off debt.
Increase your income
Increasing your income can be challenging, but it can accelerate your progress toward your financial goals.
You may try to negotiate a raise or promotion with your employer. Or you could monetize a hobby and open a side business.
Renting out unused space in your house or selling items you don't use may also help pad your income and pay off your debts sooner.
Learn to say no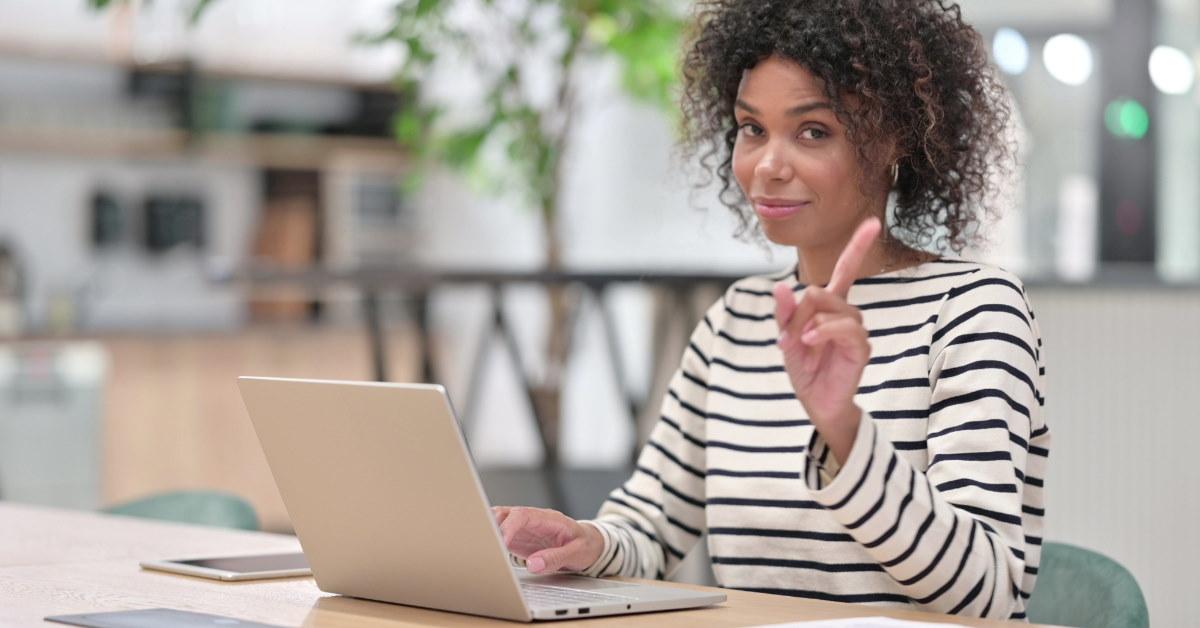 It can be difficult to distinguish a want from a need and say no to the things that aren't necessary.
Before you buy something, ask yourself if the purchase aligns with your financial goals. If you can, even take a couple of days to consider if you actually need it.
Focus on activities that don't require you to spend money, and say no to those outside your means.
Compare prices
Comparing prices is a simple way to save money and get the most out of your budget.
Shop around to find the best price, or use a price-comparison website. Take advantage of promo codes and coupons whenever possible.
However, don't assume the cheapest option is always the best value. If a product lacks durability and needs to be replaced, you may fare better with the higher-quality version.
Pay with cash
Paying with cash versus your credit card can make you more mindful of your spending. This can help you stick to your budget and avoid going into debt.
Dividing cash into separate envelopes for different expenses can also help limit your spending. You may even be able to negotiate a better deal on big-ticket items when paying with cash.
Stop comparing yourself to others
Comparing yourself to others can lead to overspending and financial insecurity.
Everyone's financial situation differs, so comparisons aren't always fair or accurate. Focus on your own finances and priorities, not what others are doing. 
Plus, you never know how much debt other people are carrying around trying to keep up appearances.
Social media can easily make you feel like you're falling behind, so take a step back if necessary. Remember to celebrate your financial victories, no matter how small.
Avoid lifestyle inflation
When your income increases, it's tempting to increase your spending accordingly.
Avoid upgrading your lifestyle when you get a raise or promotion. Instead of spending more, focus on saving more or making extra debt payments. 
Doing this can ensure you live within your means and help you reach your financial goals faster.
Consider professional help
If you're struggling with your finances, you may want to seek help from a financial advisor or credit counselor.
These professionals can guide and support you on your journey to financial stability. They can help you create a financial plan and identify areas where you can save money and reduce debt.
Be content with what you have
Instead of chasing the latest and greatest material possessions, focus on what truly matters, like family, health, and experiences.
Practicing gratitude and mindfulness can help you appreciate what you already have and find joy in the present moment.
By resisting the urge to upgrade your house or car, you can save that money and allocate it toward paying off debt or saving for retirement.
Be patient
Achieving your financial goals won't happen overnight — it will take time and effort. So stay consistent with your good habits, even if progress seems slow.
You will likely encounter obstacles or setbacks along the way, but don't let them discourage you; use them as learning opportunities.
Remember that patience and perseverance are key to achieving lasting financial success.
Bottom line
Becoming debt-free can help your overall wellbeing by giving you financial security and peace of mind. Those things are especially important during retirement, when you're on a limited income.
Strategies like tracking spending, building emergency funds, and making extra debt payments can help you build wealth and reach financial freedom.

Reaching your financial goals takes time and dedication, but the effort is worth it so you can enjoy your debt-free retirement.
National Debt Relief Benefits
No upfront fees
One-on-one evaluation with a debt counseling expert
For people with $7,500 in unsecured debts and up