Planning for retirement involves considering all the expenses you may incur as a senior.
Unfortunately, far too many people who are saving for retirement end up forgetting some of the biggest costs that could come up. In particular, there are eight big expenses you don't want to overlook when setting your goals and making money moves for your future. Factoring in these costs can help you plan appropriately and make your retirement savings go further.
1. Health care costs
Health care expenses can be one of the biggest surprises in retirement. And there are many different costs you may incur as you get older and start to experience new health issues. Some of the big expenditures you should prepare for as you're figuring out how to save for retirement include:
Coinsurance costs: Traditional Medicare imposes 20% coinsurance costs for outpatient care covered under Medicare Part B. This includes things such as doctor visits and routine medical testing not performed while you are a hospital inpatient.
Deductibles: Medicare comes with deductibles that you have to pay before gaining access to many medical services.
Insurance: Many people opt for Medigap policies to help cover some of the costs Medicare doesn't pay for. Medicare Advantage plans can also be an alternative to traditional Medicare insurance and, depending on the plan, they may cover more services, but come with higher premiums. And even if you don't buy a Medigap or Medicare Advantage policy during the Medicare open enrollment period, you'll still have Medicare Part B premiums to pay for.
Prescription drugs: Medicare Part D and some Medicare Advantage or Medigap plans provide coverage for prescription drugs, but chances are good that you'll have to pay for some medications out of pocket — especially as 89% of Americans age 65 and older have indicated they're currently taking prescription medication, according to Kaiser Family Foundation.
Medical services: Some services, such as dental care, aren't paid for by Medicare. Depending on what type of supplementary insurance you have, you may need to pay for some of these services out of pocket.
2. Emergency home repairs
Emergency home repairs can happen to anyone but can be an especially big problem for retirees who may have a fixed income.
Some seniors also stay in homes they've owned for a long time, and as homes age, the chances of big repair costs rise. Some of the biggest home repair expenses senior retirees may face include:
A new water heater
HVAC repairs
A new roof
These can total thousands of dollars and could necessitate withdrawing a lot of money from retirement accounts to cover them if you haven't planned ahead. Unfortunately, these repairs are often unexpected and rarely optional. If your AC breaks in the heat of summer or your roof is leaking, you're going to have to pay to fix it.
3. Home renovation costs
Making changes to your home can also be a huge expense as a retiree. This doesn't just mean cosmetic changes, either, though if you've been in your house for decades, you may want to paint or update your kitchen to make your house more livable now that you're spending more time there as a retiree.
In many cases, seniors who want to remain in their homes for the long-haul actually have to make modifications to make their homes more functional for their later years. These types of renovations could include installing an elevator if stairs become difficult to manage or widening a hallway to accommodate a wheelchair.
These expenses can hit later in retirement when the effects of aging become more pronounced, so it's essential to make sure you have a large enough nest egg to cover them even after you've been withdrawing from it for a while.
4. Tax expenses
As a retiree, you may owe taxes on at least some of your income including retirement account withdrawals and a portion of your Social Security benefits. You'll also have property taxes to pay if you're a homeowner. If you sell your home, capital gains taxes could apply, depending on how long you've owned it for and how much you make on the sale.
It's important to be prepared both for one-time large tax expenditures you may incur, as well as for your ongoing obligations to the IRS and to local and state governments.
5. Long-term care expenses
Some seniors come to require something called custodial care, which is routine assistance with acts of daily living. Medicare will not cover any custodial care, whether you get it in a nursing home or it's provided in your house by home health aides.
Without insurance to pay for this help, retirees may run up thousands of dollars monthly. Although Medicaid eventually begins to pay for custodial care, you have to spend down all your assets before that coverage kicks in. Rather than losing all you've worked for, consider long-term care insurance or earmark money for long-term care.
6. Car insurance and maintenance
Most seniors continue to drive as long as possible, which means paying ongoing costs of vehicle ownership. This includes maintenance costs, auto insurance, and a loan payment if you can't afford to pay cash outright for a vehicle.
Seniors are one of the most likely groups to become involved in motor vehicle accidents, after teenagers, so finding the best car insurance is essential to keep premium costs down. Provide Insurance can help you comparison-shop and see auto insurance costs from different companies so you can get an affordable policy.
7. Inflation
Inflation is the rising cost of goods and services, and it has a huge impact on your buying power. When you look ahead and see you'll have a large nest egg, you can't forget to take inflation into account because what looks like a big pot of money may actually buy you very little decades into the future.
8. Helping family members
Many older Americans don't stop providing financial support to their children once they've reached retirement age. In fact, parents continue to provide all kinds of support to young adults ranging from covering cell phone bills to helping with rent or mortgage payments.
If you don't want to be put into a position in which you have to say no to children who may need a financial leg up, you should plan for the contributions you'll likely make to your adult children's finances. And with people living longer than ever, you may also have to think about the possibility of incurring caregiving costs for your own parents during your retirement.
Don't forget to look at the big picture when doing retirement planning
One of the smartest money moves you can make is to consider all the expenses you're likely to experience as a retiree when you decide how much to save. By thinking through these expensive and often inescapable routine costs, you can ensure you have the money you need for a comfortable life in your golden years.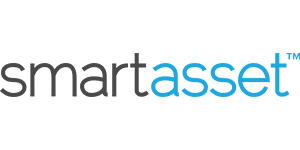 Smart Asset Benefits
Get matched with fiduciary financial advisors
Advisors are vetted and certified fiduciaries
Take the mystery out of retirement planning
Their matching tool is free
FinanceBuzz doesn't invest its money with this provider, but they are our referral partner. We get paid by them only if you click to them from our website and take a qualifying action (for example, opening an account.)