The proliferation of fintech has made investing easier for many people, and it's become a popular trend among millennials in particular. And while most people are happy trading stocks, exchange-traded funds (ETFs), or mutual funds, others like to take a more advanced investment strategy and trade options.
Many companies offer options trading, but few focus on it as their primary value proposition. eToro Options (formerly known as Gatsby Options) is a commission-free options trading app that focuses on trading options first. Here's what you should know.
Quick Summary
A hassle-free way to trade options with your friends and earn rewards.
Commission free trades

Only $10 to get started

Simple and free options trading platform
In this eToro Options review
What is eToro Options?
Gatsby was acquired by eToro in 2022 and rebranded to eToro Options in 2023. 

Gatsby Digital, Inc. began in 2018 as the creation of co-founders Ryan Belanger Saleh and Jeff Myers. In April 2020, Gatsby announced a new round of venture capital funding being led by SWS Venture Capital. SWS is a venture capital firm founded by Steve Streit, who also founded the Green Dot Corporation. As a result, Streit joined Gatsby's board of directors.
Gatsby was created primarily as an options trading platform. Options are a type of investment that allows you to speculate on the future price of an underlying asset, such as a stock or ETF, by buying the right to buy or sell that asset at a stated price within a set time period.
Most brokerages focus on stocks, ETFs, mutual funds, and other investments. Gatsby instead focused on making options trading available to anyone with at least $10 to get started.
Gatsby also included a social component by allowing investors to see what their friends are trading on the app and a unique rewards program called Gatsby Rewards.

eToro Options
Minimum investment
$10
Account fees

$0.05 per contract LQT fee
Miscellaneous wire and transfer fees
$30 annual maintenance fee for retirement accounts

Asset classes

Options
Most U.S.-listed stocks

Account types available

Taxable brokerage account
IRA accounts may be available upon request

Features

View trades made by others in your community
Commission-free options trades
Gatsby Rewards

Distributions
Funds can be withdrawn after five business days from when they were successfully deposited.
Best for...
Options traders looking for a commission-free platform.
Visit eToro Options
What does eToro Options offer?
The eToro options platform caters to investors interested in commission-free options trading through a mobile app. eToro Options is available for both iOS and Android devices. They do allow their customers to purchase most U.S.-listed stocks, but this isn't their main focus.
Commission-free may lead you to believe there are no fees at all, but that isn't the case. First, eToro Options charges an LQT fee of $0.05 per contract. For comparison, Webull doesn't charge any contract fees on options trades.
You also have to pay regulatory fees to trade options, including SEC, Options Regulatory, and FINRA fees. These regulatory fees should be the same across all brokerages, so this shouldn't be held against eToro Options when making a decision on which brokerage to use.
eToro Options doesn't limit themselves to helping people learn how options work and how to invest money. They also offer two more unique features to entice investors to use their service. First, they offer the eToro Options Rewards program. This program awards you points when you make options purchases. Most trades earn 1 point each, yet some can earn up to 5 points. You can redeem those points for gift cards for up to a potential maximum of $500 per year.
The other interesting eToro Options feature is the social investing within the app. eToro allows you to see what your friends and the eToro community as a whole are trading. Observing how other investors react to breaking news and corporate releases could provide a learning opportunity for newer investors.
eToro does charge banking fees, including wire transfer fees, operational charges, and annual maintenance fees for retirement accounts. But for context, other brokerages, such as Webull, also usually have similar fees.
How options trading works with eToro Options
When it comes to options trading, there are different levels of trading available. Each brokerage may set its own options trading levels. Risk usually increases as the level number increases. In total, up to five levels of options trading usually exist.
eToro supports up to level 2 options trading. In general, level 1 options trading is the least risky of options trading strategies. Level 1 strategies require you to own the underlying stock you write options contracts on, lowering the risk of the transaction.
Level 2 strategies are considered more advanced than level 1 strategies. Some of these strategies require you to own the underlying investment, or have the cash to do so, while others do not. Not owning the stock increases the level of risk an investor faces if things don't go according to plan. Investors must thoroughly understand level 2 options contract types before trading them.
As you can imagine, options investing is much more complex than buying and selling individual stocks or ETFs. It is a strategy typically employed by experienced traders. Investors should make sure they have a strong understanding of the different options strategies eToro Options offers before using them. In particular, investors should understand how much money they could lose on a given options contract in a worst-case scenario compared to the potential gains if things go according to plan.
eToro Options won't be a good fit for typical long-term, buy-and-hold investors since the platform focuses on trading options. However, it may be a good fit for people interested in making commission-free options trades. If you're not sure if options trading is a smart move for your goals, then you might consider seeking out professional investment advice.
Pros and cons of eToro Options
eToro Options has some unique benefits that may make you want to consider their platform.
Options trading accessibility: Level 2 options trading strategies are available with as little as $10.
eToro Rewards: Earn rewards for trading options that you can redeem for gift cards.
See what others are trading: Gaining insight by observing what others in the eToro community are trading.
Unfortunately, the eToro Options trading app won't fit all investors' needs.
Limited asset types: eToro Options doesn't offer the ability to trade ETFs, mutual funds, or cryptocurrency.
Several options require contacting eToro Options: If you want access to trading on margin or investing in an IRA, you have to contact eToro Options by email to see if it is possible for you.
Website lacks details: eToro Options website doesn't give much information unless you dig into the frequently asked questions section. This makes it difficult for potential investors to see what they'd get after signing up.
Who can open an account with eToro Options?
Most people should be able to open an eToro Options account. In addition to the $10 minimum to get started, you'll need to be at least 18 years old or older and a U.S. citizen, U.S. permanent resident, or a person with certain types of visas or a green card to open an account.
How much can you earn with eToro Options?
As with any type of investing, it's impossible to predict what your particular returns will be. Investing is inherently risky and subject to market volatility. That risk includes potentially losing the entire amount of money you invest.
Ultimately, your returns depend on several factors. These include the investments you choose, when you buy them, how long you hold them, when you sell them, and the prices at which the transactions take place.
FAQ about eToro Options
Is eToro Options legit?
eToro Options is a legitimate app you can use to trade long calls, long puts, debit spreads, and most U.S.-listed stocks. eToro Options doesn't directly offer the ability to buy and sell securities and instead uses the ViewTrade Securities, Inc. platform for transactions.
ViewTrade Securities, Inc. is a Securities Investor Protection Corporation (SIPC) member, which offers up to $500,000 of protection if the broker fails and securities are missing. It does not offer protection from the loss of value of your investments.
Can you trade options with $1,000?
Yes, the eToro Options app allows you to trade options with as little as $10.
Do I need a margin account to trade options?
No, you do not need a margin account to trade options. For example, the trading app eToro Options offers options trading but doesn't offer a margin account as a standard feature.
How to open an eToro Options account
You can open an eToro Options account using either its iOS or Android app. You need $10 to open an account and it only takes a few minutes to set up.
To get started, you'll need your:
Social Security number
Permanent home address
Active personal phone number
Online bank information
Other investing platforms to consider
If trading options on eToro Options doesn't sound like a good fit for your investing style, then you might consider checking out our lists of the best brokerage accounts and best investment apps. For example, either Robinhood or TD Ameritrade could be a smart fit for many amateur investors if eToro Options isn't.
While Robinhood offers access to more traditional investment types, they tend to be at the forefront of new investing trends. Their app allows you to invest in stocks, ETFs, options contracts, and cryptocurrency. You can pay $5 per month for access to Robinhood Gold, which opens up the possibility of margin investing. It also gives you access to professional research, Level II market data, and larger instant deposits. Robinhood may be a better fit for people who want to invest in options as well as more traditional investments, such as ETFs, as part of a well-rounded portfolio. View our Robinhood review for more details.
TD Ameritrade traces its roots back to 1975 and is a more traditional online brokerage firm than eToro Options or Robinhood. They were one of the pioneers that started offering discounted commissions on trades. Today, the brokerage firm focuses on providing powerful investing tools, such as their thinkorswim desktop, web, and mobile platforms. TD Ameritrade's large size allows them to offer various investment types, including stocks, options, ETFs, mutual funds, futures, forex, trading on margin, cryptocurrency, managed portfolios, and more. Beginner investors looking for a one-stop-shop for all of their investing needs may prefer TD Ameritrade.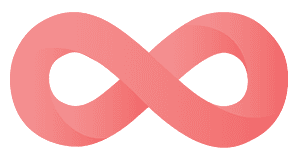 Gatsby Benefits
Simple and free options trading platform
Only $10 to get started
Commission free trades
Join the Gatsby community