Depending on where you live, where you work, and what your lifestyle looks like, sometimes your local grocery store is the most convenient place to shop for everything. 
Many stores have expanded their inventory to include items that are decidedly not groceries, which does make it easier for shoppers, just as Amazon does with its customer perks. One quick stop at the grocery on your way home from work is better than having to dedicate the two hours of your night to comparison shopping at a variety of shops.
Sometimes convenience has to be your priority, and sometimes time and energy are really worth every single dime they cost. But if you're trying to find the highest quality for the best price, your supermarket might not be the place to get everything. Here is a list of 19 items to avoid buying at the grocery store.
Pre-sliced fruits and veggies
When you're pressed for time, pre-cut produce can be the life-saving time hack you've been searching for, but there's a cost to having someone else cut your produce for you. And that cost will likely increase the price of your watermelon by an eye-popping amount.
Kitchen utensils
It's awfully convenient, and can therefore be incredibly tempting to buy the icing spreader knife placed strategically near the tubs of cake frosting. If only because that's usually the exact moment you realize you've been ineffectively using a butter knife to do the job for years. But when it comes to kitchen utensils, you'll likely find a better price at the department store.
Diapers
Parents of babies know that there is rarely a trip to the store where diapers aren't on the shopping list. If you find yourself checking diapers off your list at the grocery store though, remember you could have almost certainly found them for a better price at Costco or Target.
Magazines
Sometimes the check-out line simply isn't long enough to allow you to finish the article in People magazine. Rather than buy it straight off the grocery store rack every month though, buy a subscription to the magazine (or any magazine) and save big.
Organic fruits and veggies
There's a cost to eating healthy, and when it comes to the grocery store, perhaps no item reflects this better than organic produce. The higher costs are due to the strict protocols farmers often have to follow to be allowed to put the word "organic" on their packaging. But if you want the highest quality, the best selection, and a reasonable price, support local and purchase your organic produce from the Farmer's Market instead.
Cosmetics
Throwing a tube of mascara into your cart alongside your cabbage may be the ultimate convenience, but you can often find drugstore cosmetics for less elsewhere. And if you want true quality, you're not likely to find it 10 yards away from the andouille sausage.
Over-the-counter medicine
Grocery store over-the-counter medications are often overpriced simply because you won't have nearly the variety of generic and name-brand options to choose from that you may find at drugstores and big-box stores like Target and Walmart. And if you're really looking for a deal, visit a warehouse store like Costco and buy your meds in bulk.
Vitamins
Like other-the-counter medicines, vitamins are often overpriced at grocery stores and lack variety. Big-box stores like Costco, Walmart, and Target usually carry a larger selection of generic and name brand vitamins, and value packs for additional savings. You may also consider getting your vitamins from The Vitamin Shoppe and GNC for even more substantial varieties.
Bottled water
Bottled water is convenient, and it's not even that pricey at your average grocery store, but when it comes to water it doesn't get much cheaper than tap. So save money and take care of the earth by purchasing a reusable water bottle and filling it up at the faucet a few times a day. Get a filter to use on your faucet or in a pitcher.
Spices
It may be a little shocking to hear that you shouldn't buy your cooking spices at a grocery store, but it's only because you can probably find a better price somewhere else. Warehouse stores like Costco sell spices in bulk, which will reduce the cost of packaging, as well as force you to be more realistic about how much garlic powder you actually intend to use.
Alcoholic beverages
Figuring out how to save money in small ways can be frustrating, but one worthwhile option is to buy your alcohol somewhere besides the grocery store. While many boast impressive wine and beer selections, you'll rarely find a liquor aisle that will rival an actual liquor store. And as far as saving money is concerned, warehouse stores typically have better prices on alcohol, too.
Pet Food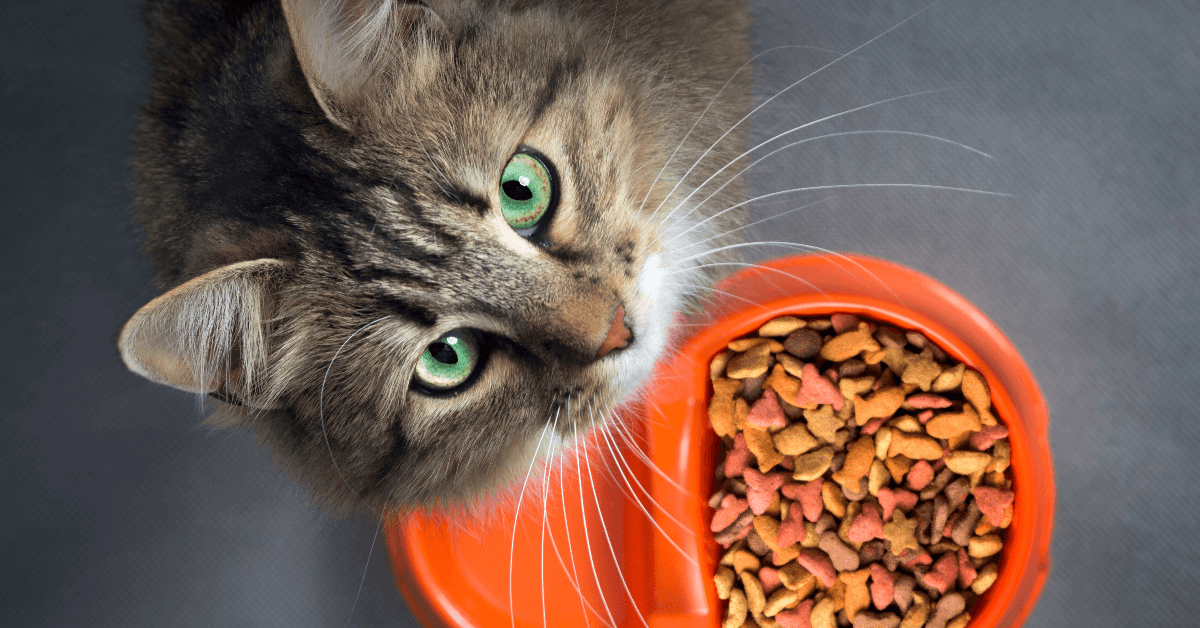 If you're a pet owner, then you know how expensive pet food can get, especially for larger animals. The pet-specific retailer Chewy, as well as Amazon and Walmart, may have better prices and deliver the pet products to your home. Other retailers to consider are Petco and Petsmart. 
Party supplies
The florist shop of most grocery stores will usually have all the helium balloons and streamers necessary to satisfy your party planning needs. However, next time you have an event, you might want to check out the dollar store first. They'll likely have the same options for a fraction of the cost.
Coffee
Coffee snobs everywhere know the offerings at the grocery store may be a bit dismal. If you're looking for the tastiest coffee, head over to your local roasterie. Or, if you're actively managing your money, head over to the nearest warehouse store and buy your coffee in bulk.
Pre-made salads
Pre-made salads make a healthy, easy dinner that can help you get in at least one of your daily servings of veggies. But you should probably skip the ones you find in the grocery store. Not only are they overpriced, but you should also ask yourself how you are supposed to know the age of the ingredients. The lettuce may tell on itself, but who knows the true age of those chicken chunks?
Batteries
The price of batteries can add up quickly once you factor in all the products in your home that need AA or AAA sizes. Stores like Costco, The Home Depot, and Lowe's will often have name brand batteries on sale from time-to-time that'll cost you much less than getting them from the grocery store. Consider stocking up on common sizes when you see them discounted. 
Gift cards
When you're headed to a family get-together that requires a potluck offering as well as a gift, what could be easier than selecting a gift card off the rack at the grocery store? While these gift cards are not overpriced, be advised that you can likely find the same ones discounted at a store like Costco.
Greeting Cards
If you're in the grocery and happen to remember your mother's birthday is approaching, you may be able to find a card for her. However, the selection birthdays, holidays, and other well-wishes greeting cards are slim. You'll find a greater variety at a drugstore, including more unique and humorous ones. 
Start boosting your income with a 5 question quiz
Ditch the media hype and guru side hustle "can't fail" systems. If you want to earn more money, it can be much more helpful to find a side hustle that matches your goals, your interests, and your risk tolerance. Because when you blaze your own trail, you may be more likely to stick to it.
You can start by taking this 5-question quiz about how you might want to earn extra cash. We'll match you with a platform that could be right for your side hustle goals, for free.
SPONSORED
Baby food
Trying to find out how to spend less on groceries? You might want to rethink your baby food game. Little jars full of pureed baby food can easily be replaced with a bag of frozen veggies, a blender, and an ice tray.
Steam your veggies, throw them in the blender with a little water, and then freeze the veggie puree in the ice tray. Next time your baby gets hungry you can pop a couple of veggie cubes in the microwave, and dinner will be served.
Bottom line
Life gets busy, and spending an extra 20 minutes in the kitchen to make something from scratch that you could have paid a little more for someone else to make isn't always practical. 
In fact, there are some items that make more sense to buy from the grocery store. Take a rotisserie chicken for instance — it's fully cooked, delicious, and sometimes cheaper than buying a whole chicken raw.
Don't be too hard on yourself if you have to splurge on any of the items on this list now and then. But if you're trying to save money, taking a long, hard look at your grocery shopping list might be a good place to start. For additional shopping tips, check out these genius hacks for Amazon shoppers.
Turn a photo of your Amazon receipt into a gift card
Did you know that your Amazon eReceipt can help you earn gift cards? It's true!

All you need is your phone and the Fetch app. After you're done shopping, just snap a photo of your receipt. Your photo earns points. Then you can redeem those points for gift cards at popular stores like Amazon, Target, and Home Depot.
Shopping online? No problem. Fetch works with eReceipts too!
BONUS: You'll get 2,000 points bonus when you enter this referral code: BUZZ before you scan your first receipt.