Agriculture can be a great option if you want to be out in nature. It can pay well and allow you to grow your wealth, depending on the position or field you specialize in.

Here's a closer look at 15 agriculture jobs you might want to consider if a position behind a desk all day isn't for you.
Farm manager
A farm manager oversees the needs of a farm to keep it running successfully. You may be responsible for planning harvests and plantings, managing the farm's budget, or organizing and ordering supplies needed for everyday operations.
According to the jobs website Indeed, a farm manager can earn an average yearly salary of $56,766.
Conservation scientist
As a conservation scientist, you'll manage forests, parks, ranges, and other land and natural resources. You may work for a business or private landowner or get a job with a government entity to monitor forest land and parks.
The U.S. Bureau of Labor Statistics (BLS) estimates that a conservation scientist can make a median annual salary of $63,750.
Water treatment specialist
Water is a part of everyday life, so it's essential to have water treatment specialists overseeing water systems. You may manage water distribution, test water to ensure safety and monitor water purification systems.
Expect to earn an average yearly salary of $73,405 as a water treatment specialist.
Crop consultant
Crop consultants help farmers determine what types of crops to grow. You may review environmental issues like soil, seeds, water availability, and other factors that can impact yields to determine what is best for a particular farmer or a specific piece of land.
According to the jobs website Glassdoor, crop consultants can earn a yearly base salary of $75,443.
Agricultural engineer
Use your engineering skills to design and develop equipment for use in agricultural settings. You could be responsible for designing farming equipment, storage facilities, irrigation systems, and other engineered needs for agriculture.
An agricultural engineer can earn an average of $79,352 in yearly pay.
Veterinarian
Veterinarians are responsible for taking care of pets or agricultural animals. As an agricultural veterinarian, you may need to check on farm animals such as horses, cows, chickens, and other animals to maintain proper health and care and treat sick animals.
According to Indeed, veterinarians can make an average annual salary of $123,828.
Dairy consultant
Dairy consultants are responsible for helping farmers and other agricultural workers with milk production. You may be responsible for overseeing the care of cows or the milking process to ensure a healthy product.
Dairy consultants can make $77,435 on average in a year.
Food scientist
A food scientist is responsible for ensuring food safety and proper production. You may be responsible for testing food to determine its nutritional value, including calories. You can also check food to ensure it's safe for consumption or is being grown and handled properly.
As a food scientist, expect to earn an average annual salary of $64,222.
Agricultural economist
An agricultural economist job may be a good position for you if you enjoy agriculture but still want a desk job. An agricultural economist analyzes the agricultural markets to find trends and make recommendations about investing in agricultural markets. 
You can specialize in different markets, such as livestock or crops, and it helps to have a background in economics.
An agricultural economist can expect to earn $93,383 in base annual income on average, according to Glassdoor.
Wildlife biologist
A wildlife biologist studies how animals interact in the wild with the natural ecosystem around them. You may conduct research and experiments to see how wildlife lives or review the human impact on the ecosystems of natural areas and the animals that live there.
Wildlife biologists make an average income of $62,582 each year.
Agricultural equipment technician
Agricultural equipment technicians are important to keep equipment running properly. You may be responsible for diagnosing problems and fixing equipment or performing regular maintenance on equipment to keep it running correctly.
An agricultural equipment technician can make an average of $62,181 each year.
Environmental engineer
As an environmental engineer, you can study environmental issues and make recommendations on how to handle environmental problems. 
You could design projects that protect the environment, review environmental problems and suggest solutions, or advise corporations on how to work within environmental limits.
An environmental engineer can make a median annual salary of $96,820, according to the BLS.
Natural sciences manager
A natural sciences manager works mainly in a lab setting overseeing and coordinating the work of scientists researching natural science issues. 
You might be responsible for budgeting resources, managing the progress of projects, or presenting research findings based on the work in your lab.
A natural sciences manager can earn $137,900 in median annual income.
Arborist
An arborist position may be good if you enjoy working with trees. Arborists oversee the care and maintenance of trees and advise clients on issues related to disease or other tree problems. 
Depending on your specialties, you can work for a business or government agency.
According to Indeed, an arborist can make an average salary of $73,717.
Biostatistician
Biostatisticians review different strategies for food growth, production, and consumption, based on the study of various food and livestock development issues. 
You may be responsible for studying specific issues and offering potential options on how to respond to help farmers and others involved in the cultivation and care of food.
Biostatisticians can make an average salary of $116,073 per year.
Bottom line
Depending on your career path, a job in agriculture can be successful and profitable and allow you to put more cash into your retirement investment accounts.

It's also a good idea to sit down and create an estimated monthly budget with your salary to help you manage your money and save cash to see if you can retire early.

Join AARP and Double Your Number of Interviews Within 60 Days
Learn More
Earn Great Pay Working From Home
Free 3-class intro teaches you how to launch a bookkeeping business
Access the training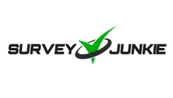 Learn More