Downsizing to a smaller home can come with many benefits and is a good option for many retirees. 
Paying for a large home when it's no longer necessary is one of the ways seniors waste money after they retire. 
You can focus on enjoying your retirement by downsizing to a smaller home more suitable for your new lifestyle, avoid spending money on space you don't need, and even add to your nest egg.
Making money from the sale
If you've owned your home for any length of time, home prices are likely much higher now than they were when you bought it. If you choose to sell your home, the chances are good that you'll have a gain from the sale. 
If you then buy a smaller or less expensive home, some of that gain can be invested, added to your nest egg, or used to increase your investment income.
Or you can move to an area with lower home prices. Average housing prices vary drastically by location, so you could add a significant amount of money to your savings. Of course, this option doesn't work if you use that money to buy an even more expensive home.
Less cleaning and maintenance
Less house means you won't have as much to clean or maintain. If you don't want to spend your retirement cleaning space you don't use or maintaining a large lawn, consider downsizing to something smaller. 
Some homes require more maintenance than others, even if they're smaller, so make sure you don't skip the home inspection.
If you choose to sell your home and move to a retirement community, condo, or rental instead, you might eliminate most maintenance costs, although you'll probably pay some of them through your HOA or rent. However, you'll almost certainly eliminate the labor. 
Most landlords and retirement communities provide their own maintenance people, so you can rest easy while someone else mows the yard and changes your A/C filter.
Lower utility bills
A larger house usually costs more to heat and cool. These costs will accumulate every month, adding up to thousands of dollars very quickly, especially if you live in an area with very hot summers or very cold winters. 
Don't forget to factor in inflation when estimating utility costs as they will likely increase over time.
To save money when downsizing, remember to consider other costs when moving. If you relocate to a neighborhood that requires HOA fees or to a home that isn't adequately insulated, you could end up paying even more each month than you did in your larger home.
Lower (or no) property taxes
A smaller home generally means paying less in property taxes, but this isn't always the case. Tax rates can vary from state to state and even from county to county. 
If you plan on making any renovations to your new home, this could also increase the home's value and, therefore, the taxes.
If you move from owning to renting, you won't be paying your own property tax, though you will be helping to pay your landlord's through your rent. 
Your landlord can also raise your rent once your lease is up if taxes increase. In most cases, your landlord could increase your rent payments by any amount as long as they give proper notice.
Lower repair costs
Living in a smaller home typically requires fewer repairs because there are fewer things that could go wrong. For example, when you go from two bathrooms to one, you'll have less risk of plumbing issues arising. 
Smaller hot water tanks and A/C units can also drastically decrease repair costs in the event that something breaks. But repair needs can arise even in a smaller home. 
Ensuring that the roof, foundation, and structure of the home are in good condition will lessen the likelihood of spending too much on repairs.
Renting can often eliminate repair costs. However, landlords are not obligated to make repairs unless they're necessary. However, what you consider necessary and what the law considers necessary could differ. 
In some states, landlords can legally leave faucets leaking, resulting in increased utility costs for you, so keep that in mind before you sign a lease.
More free time
With less house to clean and less time to spend maintaining a large home, you'll have more time to enjoy the things you couldn't do while you were working. You can use this time to follow your dreams, spend time with family and friends, travel, or pick up a new hobby.
If you planned to work part-time to supplement your Social Security, the money you'll save from downsizing could allow you to abandon or at least hold off on that plan. 
But downsizing could eat up time if the home needs a lot of work or has unknown damage, so be sure to get an inspection before you buy.
Bottom line
There are many benefits to downsizing to a smaller home in retirement, but how you go about it will determine how beneficial it actually is. You could end up spending more money or having even less time if you're not careful about where and what you buy. 
If you want to see if you can retire early or are worried about financial security, downsizing is a good option to consider. 
Downsizing can also be a way to consolidate later in life. It's a decision you want to think through carefully, but it can certainly bring benefits, both emotional and financial.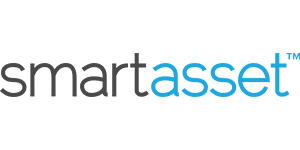 Smart Asset Benefits
Get matched with fiduciary financial advisors
Advisors are vetted and certified fiduciaries
Take the mystery out of retirement planning
Their matching tool is free
Paid Non-Client Promotion