Whether you're obsessed with "The Mandalorian" or are a theme park expert, you might be interested in investing in Disney stock. With its wide range of business activities, Disney is a popular investment option.
Continue reading if you'd like to learn about how to buy Disney stock and how to decide whether it's the right investment decision for you.
An overview of Disney
Although the Walt Disney Company is well-known for its theme parks, it's a much bigger business.
Beginning as a cartoon studio and the home of Mickey Mouse in the 1920s, Disney has expanded to become a massive entertainment company with more than 223,000 employees.
Today, Disney has several different business segments:
TV: It is the parent company of several media networks, including FX, National Geographic, and ABC News. And, of course, there's the Disney Channel too.
Sports: It also owns and operates ESPN, producing live sports programming.
Movie production: Disney's movie production ranges from live-action to cartoons and includes the blockbuster brands of Lucasfilm, Star Wars, Pixar, and Marvel.
Cruise line: The Disney Cruise Line consists of four ships, with three new ships expected to launch within the next few years.
Resorts: Disney operates two major theme parks in the U.S., Disneyland in California, and Walt Disney World in Florida. There are also parks in Europe and Asia.
Retail: The Disney Store has more than 330 locations worldwide and also is available online.
Streaming: Besides Disney+, Disney also owns Hulu, Hotstar, and ESPN+.
Credit cards: Disney has partnered with Chase to offer two different credit cards, the Disney Visa Card and Disney Premier Visa Card.
With so many different revenue streams, Disney makes money in multiple ways, including ticket sales, streaming subscriptions, and licensing of its famous characters.
What you need to know about Disney stock
The company is traded on the New York Stock Exchange (NYSE) with the ticker symbol DIS. Most recently, the COVID-19 pandemic severely damaged Disney's businesses, particularly its theme parks and cruise line, and the company posted a $4.72 billion loss in the second quarter of 2020.
However, Disney's common stock has long been viewed as a blue-chip stock, which means it's a large, established company that is generally financially secure with a history of growth. Although blue-chip stocks experience fluctuations like other companies, investors typically have confidence in the company's management team and the ability to produce quality products.
If you're considering investing money in Disney shares, be prepared to spend a significant amount of cash. Over the past 52 weeks (as of Jan. 6, 2021), the price of Disney stock has ranged between $85.98 and $179.12.
Because of its history of growth and profits, Disney stock tends to be expensive. In the past three years, Disney stocks have increased by 46%. However, that doesn't mean Disney is a safe investment option. Its past performance is not an indicator of future returns, and you can't assume that the stocks will continue to grow in value, especially amid market volatility. There is always the risk of losing money in the stock market.
3 ways to buy Disney stock
If you decide you want to invest in Disney, there are three different ways you could make a stock purchase in this entertainment giant:
1. Buy shares directly from Disney
Disney operates The Walt Disney Company Investment Plan, which allows you to purchase shares directly from the company rather than through a brokerage firm. You can even purchase shares online.
To get started with the stock purchase plan, you must complete an enrollment form and make an initial cash investment of $200 or authorize a minimum of four recurring deposits of at least $50. You can buy additional shares or sell your stock through the shareholder website. There are relatively high fees associated with placing market orders to purchase shares and also fees associated with selling your shares.
Direct purchase programs like this offer some advantages. It eliminates the brokerage firm that typically acts as the middleman between investors and companies, reducing how much you might spend on fees and commissions.
However, this could be a more expensive way to start investing, as there are often account setup fees and other costs. And, it's more difficult to diversify your portfolio because you are purchasing individual shares from one company.
2. Open a brokerage account
If you want to invest in multiple stocks rather than just Disney, you might consider investing through a brokerage account rather than purchasing stock directly from the company. Brokerage accounts are investment accounts that allow you to invest in multiple securities, including stocks, bonds, exchange-traded funds, and mutual funds. Brokerage accounts will likely have lower fees than directly investing through Disney and will also allow you place limit orders and other order types.
When you open a brokerage account, you can make regular investments and purchase stock from Disney and other companies. Examples of brokerage firms you might be familiar with include Fidelity, Vanguard, and Merrill Edge.
To purchase stock, you typically transfer money from your checking or savings account into your brokerage account. You then request to purchase Disney stock and specify the amount you'd like to invest.
Although brokerage accounts give you more options, brokerage firms often charge fees and commissions, though not always, which could cut into your returns. And they may be overwhelming for beginner investors to navigate and sometimes require large initial investments. When deciding between the best brokerage accounts, make sure you consider their investment minimums and trading fees before opening an account.
3. Buy fractional shares
For new investors who don't have a lot of money available to invest upfront, purchasing fractional shares of Disney stock might be a better option than buying single shares from Disney or a brokerage firm.
With traditional investing, you must have enough money to cover the cost of an entire share. For costly stocks like Disney, Apple, or Tesla, that might mean you're unable to buy shares unless you have hundreds or thousands of dollars available to invest.
But with fractional shares, you can invest by buying portions of shares. Fractional shares are slices of individual shares, and allow you to invest your money right away — even if you only have $5 to invest.
To purchase fractional shares, you have to open an account with a brokerage firm that allows you to buy slices of stocks. Options include:
Stash: You can open a Stash account and start investing with as little as $1. Accounts range in cost from $1 to $9 per month.1 ,2
M1 Finance: With M1 Finance, you can open an account at no cost and purchase fractional shares.
Robinhood: With Robinhood, you can purchase fractional shares of more than 5,000 stocks and ETFs.
These companies make it easy to invest right away, rather than having to wait until you have enough saved to buy a whole share. Plus, you could make recurring contributions on a weekly or monthly basis to continue buying fractional shares with whatever you have available.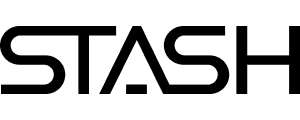 Stash Benefits
Get $20 to make your first investment3
Invest in stocks, bonds, and ETFs
Fractional shares available
Start investing with just $5
Is buying Disney stock the right move for you?
Disney is a well-known company with a reputation for strong performance and returns. However, investing in Disney isn't for everyone. Before investing your money, consider these pros and cons.
Pros
Past performance: As a blue-chip stock, Disney has historically performed well on the stock market. That said, past performance isn't a guarantee of future returns.
Diversified business model: Most companies specialize in just one or two areas, such as health care or entertainment. If there are major shifts in the industry, the stock could suffer. But Disney operates multiple business segments, ranging from theme parks to streaming services, so it might be better equipped to handle economic changes.
Strong balance sheet: Disney has more than $14 billion in cash and cash equivalents, which could allow it to weather changes to its business, such as the COVID-19 pandemic.
Cons
High cost: Disney's shares are expensive, requiring you to invest hundreds of dollars to purchase a whole share.
Increased risk: Investing in a single company exposes you to more risk. If Disney doesn't meet its expectations, stock prices could fall, causing you to lose money. If you want to invest in Disney, then taking a strategy of diversification and also investing in other assets might be helpful.
Effect of outside conditions: As evidenced by the coronavirus outbreak, Disney's stock prices could be greatly impacted by external conditions outside of the company's control. If events affect tourism and movie production, Disney's stock prices might fall.
Because of Disney's relatively high share price and steady performance, buying Disney stock might make sense if you intend to buy and hold to take advantage of long-term gains. It might not make as much sense if you're looking for short-term gains.
However, you might be better off investing in index funds rather than a single company like Disney. Indices like the Dow Jones Composite Average (DJA) and the S&P 500 Index (SPX) include Disney, as well as other major companies like Amazon, Facebook, and Visa.
When you invest in index funds, you invest in many companies at once, instantly diversifying your portfolio. If one company's stock prices fall, the other companies in the fund could offset your losses, helping to protect your investment. Investing in index funds tends to be a good fit for passive investors who want to be more hands-off, as the fund will track the performance of the index rather than requiring you to buy and sell individual stocks yourself.
Before investing in index funds or Disney stock, sit down and think about your financial plan and personal finance goals. If you aren't sure whether an investment is the right fit for you, consider seeking out investment advice from an experienced financial advisor.
FAQs about Disney stock
Is it a good time to buy Disney stock?
As of January 2021, Disney has recovered a great deal since its stock price lows due to the COVID-19 crisis. Thanks to the success of its streaming service, many investing experts are confident in the company's continued growth. And historically, Disney has delivered quality products and revenue.
However, there are always risks associated with investing in a single company, even one as established as Disney. Before investing, look at the Disney stock prospectus and use resources like Morningstar to research the stock's performance. Do your own homework so you can make an informed decision with your money.
How do I get a Disney stock certificate?
Disney no longer offers stock certificates, which are actual securities. However, Disney shareholders can still purchase collectible certificates. These collectible certificates can be used as gifts and framed, but they aren't actual securities and cannot be sold or traded as securities or on the stock exchange.
A collectible certificate costs $50. To request one, email shareholdercertificate@disneystore.com and include the following information:
Your name
Account number
Address
Phone number
Email address
A Disney representative will reach out to you to complete the transaction.
Does Disney pay dividends?
Disney typically does pay dividends. In January 2020, it paid 88 cents per share. However, Disney canceled its dividend payments for the rest of 2020 because of the coronavirus pandemic and its economic impact.
Bottom line
Disney is an immensely popular company with a history of performing well on the stock exchange. However, investing in Disney stock might not be right for you. We're not financial advisors, nor do we know your personal financial situation, so we aren't equipped to give you investing advice. Instead, speak to an investing advisor to discuss your options. If one of these ways of buying Disney stock appeals to you, be sure to ask your advisor about it.
Public Benefits
Get $3-$300 in free stock when your account is approved*
Invest in 1000s of stocks and ETFs with fractional shares—no account minimums
Follow friends in a social feed and learn from a diverse community of investors
* Free stock offer valid for U.S. residents 18+. Subject to account approval.