In recent months it's been hard to escape news about inflation. It's also been hard to miss the impact rising grocery, housing, and gas prices have had on our wallets.
Inflation can be frustrating, and the increased spending it causes can be worrying. Let's take a closer look at why inflation is happening, how it's managed, and five ways to cope with inflation concerns.
What is inflation?
Inflation is the measurement of the rate of price increases over a period of time. For example, the price of bread per pound was 50 cents in January 1980. In November 2021, it was $1.55. Over 41 years, the price of bread has tripled. Gasoline, clothing, homes, cars, and just about every consumer good has seen price increases over the years.
Inflation can be measured over the broad economy as a whole, as is done by the consumer price index (CPI) and the personal consumption expenditures index (PCE). These two measurements use different data sets to determine how much prices are increasing for consumers.
The CPI saw prices for all items in the 12 months ending in October 2021 increasing 6.2%. The PCE saw a 5% increase in prices over the same time frame. Although the numbers are different, both measurements mean the items we need on a day-to-day basis are getting more expensive.
Is inflation good or bad?
Is inflation good or bad? That depends. It can be considered positive in that rising prices might encourage consumers to purchase some items sooner rather than later, such as non-perishable groceries and other products, to avoid higher prices in the future.
On the other hand, inflation can be bad when it gets too high. Periods of sustained high inflation, such as the ones the economy experienced at times in the 1970s and 1980s, can put a damper on the growth of the economy by driving up costs for both consumers and businesses.
Who manages inflation?
The U.S. has a central banking system called the Federal Reserve System that is chaired by Jerome Powell. Part of the mission of the Federal Reserve is to help keep prices stable and manage inflation expectations. Price stability means keeping prices from either rising or falling too fast, as both options can have a negative impact on the overall economy and on specific industry segments. The Fed's target level of annual inflation is generally pegged at 2%.
The Fed uses a few tools to influence inflation. One of its primary tools is making changes to the fed funds rate, which is the interest rate that banks can charge each other for lending money overnight. This interest rate influences other interest rates, such as the one you get when you get a mortgage.
The Fed lowers the fed funds rate when the economy is sluggish, which we've experienced during the pandemic. It increases it to curb inflation. It's been keeping the fed funds rate low, but some economists think it will raise interest rates next year.
Why is inflation happening now?
Inflation is often the result of an imbalance in supply and demand. In the second half of 2021, supply chain issues and bottlenecks impacted the ability of certain industries to obtain the components they needed to manufacture certain items. A prime example of this was the shortage of microchips used in many industries, including the automobile industry. This disruption impacted the ability of some car companies to make enough cars to keep up with the demand for cars.
That caused inflation in the price of cars due to demand for automobiles outstripping the supply of new cars. There was also inflation in the price of used cars because there were not enough of them, causing car dealers to offer more to buy used cars and then passing along their increased costs in the form of higher used car prices.
Some of the inflationary pressure of late 2021 was an outgrowth of the economic impact of the pandemic. The beginning of the pandemic, with its lockdowns, saw a significant drop in prices, and during the economic recovery, prices have increased. Fed officials have also set a policy of temporarily allowing the inflation rate to run above 2% as the economy recovers.
Labor shortages are another factor causing higher inflation. The "Great Resignation" in the labor market is a real thing. According to the Bureau of Labor Statistics, some 4 million Americans quit their jobs in July 2021 alone.
Resignations seem to be highest among mid-career employees and those in industries such as technology and health care. This has led to a labor shortage among many companies over the past year, which is also causing wage increases across the economy. Although wage increases can be helpful, they can also contribute to inflation because companies are passing along these higher labor costs to the extent that they can.
5 ways to cope with inflation
Unfortunately, there isn't much any of us can do about inflation, there are some things we can do to cope. Here are five options to consider.
1. Evaluate your employment situation
There's no time like the present to look at your job and your career. Are you being paid what you are worth? If you work in an industry that's in demand, you might be underpaid. Research what others in the same or similar roles in your company and in other companies are being paid.
Depending on your situation at your employer, it might be worth approaching your boss and asking for a salary increase. If you're uncomfortable with this approach, or if you are considering leaving your company, this might be a good time to start a job search. Be sure your LinkedIn profile is up to date and reach out to your professional contacts. You never know what you might find.
A good place to start might be our list of low-stress high-paying jobs.
2. Adjust your budget
It's always important to review your budget periodically. It's even more so with inflation impacting so many things, including groceries, gasoline, and the cost of heating our homes, just to name a few, this is an excellent time to review your monthly spending.
For example, are you still being charged for subscriptions to services you don't use? Does your cable TV plan include premium channels you don't use? Is it time to "cut the cord" on cable altogether?
Beyond that, this is a good time to review your budget to see whether there are areas you can cut back in order to offset the impact of inflation. Budgeting is always important, but it may be even more important during periods of inflation.
3. Start a side hustle
In periods of rising prices, even a little bit of extra money can be the difference in being able to cover your monthly expenses.
There are many legitimate side hustles out there. If you own your home or another property, consider renting out space in these properties via Airbnb. Perhaps you enjoy writing and have a talent for it. If so, start a blog or see if you can get hired to do some freelance writing to supplement your income.
You could become a driver for Lyft or Uber or deliver food for DoorDash or GrubHub. If you have an accounting background, you could use your knowledge to prepare tax returns or do bookkeeping for small businesses on a part-time basis.
There is an ever-growing list of side hustles out there, so see what interests you. Who knows, it could lead to starting your own full-time business at some point in the future.
4. Consider cashback apps
Cashback apps offer savings in the form of cash back on items you buy either in-store or online. The cashback rewards can help reduce the cost of buying these items and be a weapon in combating inflation.
Rakuten and Ibotta are two of the largest cashback apps. These and other cashback apps can save you money on everyday purchases such as groceries as well as travel, gifts, apparel, and many other items. In choosing an app, look at your own spending habits compared with the areas where the app provides the greatest opportunities to earn cash back.
When using any cashback app, it's important to focus on saving money and reducing your spending. It can be easy to get caught up in buying things to see how much cash back you can earn, diverting your focus from using the app to reduce your overall spending on things you'd buy anyway.
5. Make credit cards work for you
If used correctly, credit cards can help you battle the effects of inflation as well. Many credit cards offer cash rewards or other perks. In some cases, certain credit cards are better for specific types of purchases. For example, you might check out the best credit cards for groceries and the best credit cards for gas.
Credit cards offering cash back and other rewards on gas, groceries, and other purchases can help you save money and combat the impact of inflation on prices. As with cashback apps, it's important to focus on saving money on what you need, not spending more to rack up cashback rewards.
FAQs
What are the possible long-term effects of inflation?
Although the effects of inflation are not uniform, some possible long-term effects of inflation include:
Less purchasing power: As prices on goods and services increase, each dollar you earn buys less. This situation can be especially devastating for retirees and others who may be on a fixed income.
Higher house prices: This can price many homebuyers out of the market and put homeownership out of reach for them.
What are some possible solutions to inflation?
One solution to inflation is the use of the Federal Reserve's monetary policy tools, which involve setting interest rates for the funds banks keep in reserves and buying and selling securities like Treasury notes.
However, tactics such as increasing the level of interest rates can have the effect of stopping economic growth in its tracks, so the Fed generally uses these tools carefully so as not to send the economy into a tailspin.
What is the best way to measure inflation?
Broad measurements such as CPI measure inflation across the U.S. economy, and this can be an indicator of the overall level of inflation across a range of goods and services. Although this is informative, what's more important is how inflation impacts the products you use and the services you consume.
For example, if you are looking to purchase a home, the inflation that matters to you is what housing prices are doing in the area you are looking at homes.
If you have a family and buy a lot of groceries, inflation in the grocery store is important to you. If you drive a lot for work or pleasure, inflation at the gas pump is a key metric for you, though this measure can still impact inflation in other areas such as transporting food items to the grocery store.
Bottom line
Inflation is a fact of life, and prices tend to rise over time. Inflation is not something to freak out about, but rather another economic reality to deal with. Adjusting your spending and your budget, considering a side hustle to earn extra money, and improving your employment situation are all proactive ways to help you cope with inflation. Learn more options for how to manage your money to help you through these challenging times.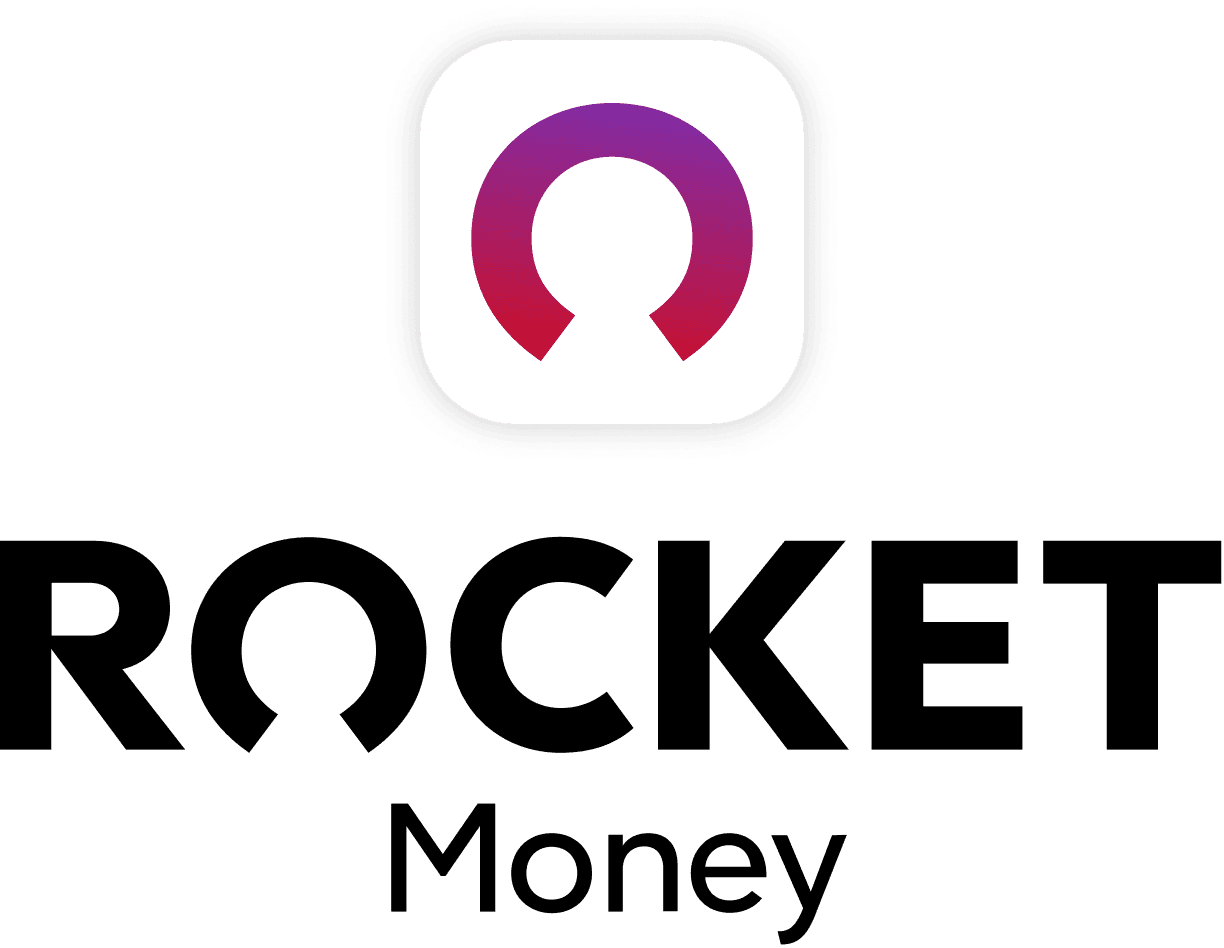 Rocket Money Benefits
Automatically find and cancel subscriptions
Slash your monthly phone, cable, and internet bills
Save an average of up to $720 a year