Once you're on track with your long-term investing goals and strategy, you might have a little extra cash to put toward alternative investments. Many people like adding alternative assets because they offer diversification as well as potential returns that aren't tied to the bond or stock markets. Plus, these alternative investments could provide growth that might beat out more mundane portfolio allocations.
Investing in wine provides you with an asset that not only has potential for future growth, but is also tangible in some cases. For the most part, if the price drops or if the performance isn't what you expected, you can at least drink the wine and derive pleasure from the good taste.
If you're interested in wine investing, here's what you need to know before you get started.
Invest in the beverage with a historical 10.6% annual return
Wine, to be exact. Wine has had a 10.6% historical annual return over the last 15 years. Pretty good for an alternative asset, especially if you're diversifying.
Vinovest makes wine investing simple, even if you're not a wine expert. They combine master sommelier knowledge with AI-driven algorithms to choose potentially appreciating wines to invest in. Basically, they have a good idea of what wines could perform well over time, with data to back it up.
To keep your wine safe, Vinovest is insured with an FDIC equivalent for wine, protecting each bottle against breakage and loss. Their state-of-the-art, climate-controlled storage facilities help keep your wines safe. And if you ever want to drink the bottles you invested in, you can. You can always buy more, sell for a potential profit, or enjoy them whenever you want.
What is wine investing?
Wherever you're learning how to invest money, it's important to understand how that market works. For the most part, investing in wine requires you to buy bottles of wine that have the potential to gain in value over time. The fine wine market includes a variety of vintages that are considered long-lasting, rare, and in-demand. You're probably not going to be a successful wine investor if you head down to the local grocery store and purchase a bottle of mass-produced wine for $7.
In the past, the regions of Bordeaux and Burgundy in France dominated fine wine investing. Today, though, it's possible to invest in varietals from the Rhone Valley in France, Italian fine wines, American investment wines from California, and Australian investment wines. In fact, according to Liv-Ex (London International Vintners Exchange), a fine wine market analyst, Italy and the U.S. are some of the biggest movers. Other regions produce investment-grade wine as well, but these are some of the areas where you're more likely to find wine with the potential to increase in value over time.
Fine wine investments are attractive to those who feel that the wine market offers a promising future. Demographics are changing to the point where the average buyer at a wine auction is currently in their 40s (previously, the average age was around 60). Additionally, the market for wine is growing in North and South America, Asia, and Russia. More people are interested in buying and drinking wine, which could offer opportunities for those looking to make money off a growing market.
Additionally, wine investing can be attractive to someone who simply loves wine and wants to add it to their portfolio as an alternative asset.
It's important to note that, in many cases, wine is considered a long-term investment and lacks the liquidity of other investments that can quickly be turned back into cash. You're expected to hold your wine investments for at least three years for better results.
Wine investing does offer decent potential returns, though. Over the last 15 years, wine has offered annualized returns of 13.6%, and wine investing often beats global equities and is considered less volatile than real estate investing.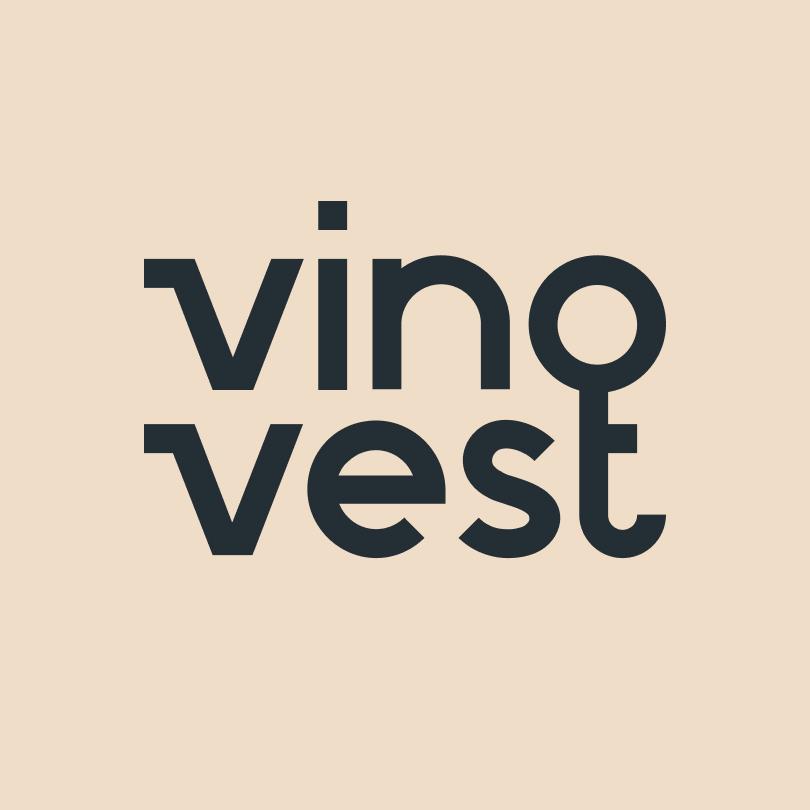 Vinovest Benefits
Build your wine collection and potentially profit from it
10.6% historical annualized return in the last 15 years
No need to be a wine expert
Bottles are insured and protected against breakage and loss
Examples of good wine to invest in
When considering which wines to invest in, it's a good idea to think of vintages and varietals from producers that have performed well in the past. For example:
Cabernet sauvignons from Napa Valley like Screaming Eagle's wines, Madrona Ranch from Abreu Vineyard, and Old Sparky from Schrader Cellars do well.
French Grand Cru wines like Lafite-Rothschild, Haut-Brion, and Lafleur are well-known Bordeaux investment wines.
Brunello wines, made from sangiovese grapes, and Barolo wines, made from nebbiolo grapes, are popular investment wines from Italy.
In Australia, the producer Penfolds has been astute at producing investment grade wines.
If you choose the right bottles to invest in, you could end up with quite the payday, especially if you can get in on "cult wines." Vinovest is a popular wine investing platform, and they put out a list of the 20 most expensive wines. You might be surprised that some wine bottles can go for more than $100,000.
Here are some examples of fine wine prices:
1992 Screaming Eagle Cabernet Sauvignon: $500,000
1945 Château Mouton-Rothschild (Jeroboam): $310,700
2004 Penfolds Block 42 Cabernet Sauvignon: $168,000
2015 Domaine Leroy Musigny Grand Cru, Cote de Nuits, France: $101,260
1996 Dom Perignon Rose Gold, Champagne, France: $56,679
Royal Tokaji limited edition Essencia 2008, Tokaj-Hegyalja, Hungary: $40,000
There are different types of wines, including red, white, sparkling, and dessert wines. In general, the red wines tend to fetch the highest prices.
How to invest in wine
There are a number of ways to invest in wine, which is good because it gives you options for what might fit your situation, budget, and financial goals. Here are some of the different ways you can start investing in wine.
Investing in wine bottles
It's possible to buy individual wine bottles on your own. You can do this through secondary markets and wine auctions. It's also possible to buy direct in some cases.
You can buy and sell wine through websites like WineBid, Sotheby's, and Christie's. It's important to note, though, that if you decide to resell your wine bottle through an auction house in the future, you could end up paying a commission.
If you go the route of investing in individual wine bottles, you will need a place to store the wine properly. This means having a wine cellar where you can store the bottles out of the sunlight and at the correct temperature to preserve them. Additionally, you might need to purchase additional insurance through your home insurance company.
Investing in individual bottles of wine might require a great deal of knowledge, as well as some capital. While it's possible to purchase individual bottles of investment-grade wine on websites like Winebid for as little as $35, you might need thousands of dollars to grow your wine collection with those that are more likely to be in high demand later.
Additionally, understanding which winemakers and varietals are most likely to provide returns over time can be a time-consuming pursuit.
Pros
Control over your wine collection
It's possible to find good deals
Cons
You must have proper wine storage
It requires a great deal of knowledge to make informed decisions
Investing in wine futures
Another way to invest in wine is to purchase wine futures, also called "en primeur." This means you purchase the wine before it's even bottled. When you make your purchase, you do so while the wine is still in the barrel, maturing.
For those interested in getting access to a new vintage, especially the Grand Cru Bordeaux wines, this is one of the best ways to do so. You also get access to more choices when buying wine futures.
It's important to note, though, that the wine doesn't usually ship until the third year after the vintage. So, a vintage laid down in 2020 wouldn't ship until 2023. However, depending on the wine, you could potentially buy wine futures for less than $200. You can find wine futures by purchasing them through Sotheby's and Wine.com, as well as similar websites.
Because wine futures result in you receiving cases of wine after it's matured and bottled, you need a place to store it and maintain it at the proper temperature.
Pros
Get low-cost access to wines before they're bottled
Own the wine from its first release, rather than buying on the secondary market
Cons
Must wait at least three years to receive shipment
Must store the wine yourself and take on the liability involved
Investing in wine stocks
Rather than buying wine bottles, you could invest in the wine industry itself by purchasing stocks of companies that are wine merchants or producers. When investing in wine stocks, you don't have to worry about whether a bottle contains investment-grade wine. Instead, you're betting on the fact that people are increasingly interested in purchasing alcoholic beverages.
Some wine stocks that offer you the chance to invest in wine include:
Constellation Brands (STZ): A distributor of a wide variety of alcoholic beverages, including spirits and beer, in addition to wine.
The Duckhorn Portfolio (NAPA): A producer of wines under brands such as Duckhorn Vineyards, Decoy, Kosta Browne, Goldeneye, Paraduxx, Calera, Migration, Canvasback, Greenwing, and Postmark. It sells to retailers, restaurants, and agents both domestically and internationally.
Willamette Valley Vineyards (WVVI): Based in Oregon's Willamette Valley, this wine producer is one of the leading producers of popular pinot noir wine for general consumption.
While there aren't wine-specific ETFs available for investment, you could invest in food and beverage or alcohol ETFs that include wine stocks and related companies. For example, the AdvisorShares Restaurant ETF (EATZ) and the AdvisorShares Vice ETF (VICE) include wine-related companies.
When investing in wine stocks or wine ETFs, you can simply use any investment app that allows you to buy individual shares. Simply use the ticker symbol to find what you're looking for, and you can usually buy shares. An app like Robinhood or Stash that allows you to buy fractional shares can be helpful in letting you begin purchasing portions of wine stocks for as little as $1.
For more information, read our Robinhood review and Stash review.
There are also wine funds like the Wine Source Fund and the Vini Sileo Vineyard Fund. However, these funds can tie up your money for years, and you have to make redemption requests that can take weeks to fulfill. You might also need to meet minimums, since capital management firms often actively manage these funds.
Pros
Stocks and ETFs are easier to access with a smaller amount of money
No need to store the wine yourself
Cons
You might not see the same appreciation as a bottle of wine
You don't have something tangible
Investing in wine through a dedicated platform
Another choice is to invest through a dedicated platform that combines the ability to invest in bottles of wine with the chance to let someone else do the work for you.
For example, Vinovest is a platform that specializes in wine investing. You can buy and sell bottles of wine, but you don't have to store them yourself. On top of that, you can take advantage of the fact that wine experts handle most of the curation.
It's possible to start investing with as little as $1,000 with Vinovest, allowing you to build a wine portfolio without the need to seek out or store individual bottles of wine.
You can learn more in our Vinovest review.
Another way to invest in high-quality wine (as well as other assets like whiskey or other collectibles) is Rally Rd. For more details, check out our Rally Rd. review.
Pros
Access a portfolio of wine investments for a relatively small sum
No need to store the bottles yourself
Cons
Annual management fees can be above 2%
Depending on the plan you opt into, you might not get to choose your own bottles
Is wine investing right for you?
Whether wine investing is right for you depends on your situation and portfolio goals. Investing in wine could make sense if you already have a solid portfolio plan of stocks and bonds and you have extra cash to invest. As you learn how to diversify your portfolio beyond the basics of stocks and bonds, exploring different asset classes could be a way to boost your portfolio growth and limit overall risk.
For those who simply like wine and are interested in adding an alternative asset class to their portfolios, wine investing could also make sense.
On the other hand, if you're not interested in wine or knowledgeable about it or haven't already established a portfolio that's on track to meet your retirement goals, it might make more sense to hold off until your situation changes.
In general, though, experts typically recommend that you limit your exposure to alternative assets to no more than 20% of your total investment portfolio.
FAQs
Is investing in wine a good idea?
Whether investing in wine is a good idea depends on your individual goals and your portfolio strategy. If you believe that wine is likely to appreciate in the future, and you have a properly diversified portfolio, adding wine can be a good idea for potential growth. However, like any investment, you run the risk of losing money.
What is the best wine to invest in?
The best wine to invest in depends on your goals and your available capital. In general, red wines tend to sell for higher prices. There are certain wines from the Bordeaux and Burgundy regions of France that are considered top notch. However, it's also possible to find lower-priced California wines that have the potential for appreciation over time.
How do I start investing in wine?
You can start investing in wine by purchasing individual bottles from sites like Winebid.com and Wine.com or using a platform like Vinovest to purchase a portfolio of wines managed by someone else. You can also invest in wine stocks to access the industry rather than buy individual bottles of wine.
Bottom line
Investing in wine can be one way to add alternative assets to your investment portfolio. However, before you get started, be sure to review your portfolio goals and your long-term investment strategy.
Wine investing is generally considered a long-term commitment. Carefully consider what you're best suited for, whether it's choosing your own bottles, using a platform like Vinovest, or sticking with wine stocks.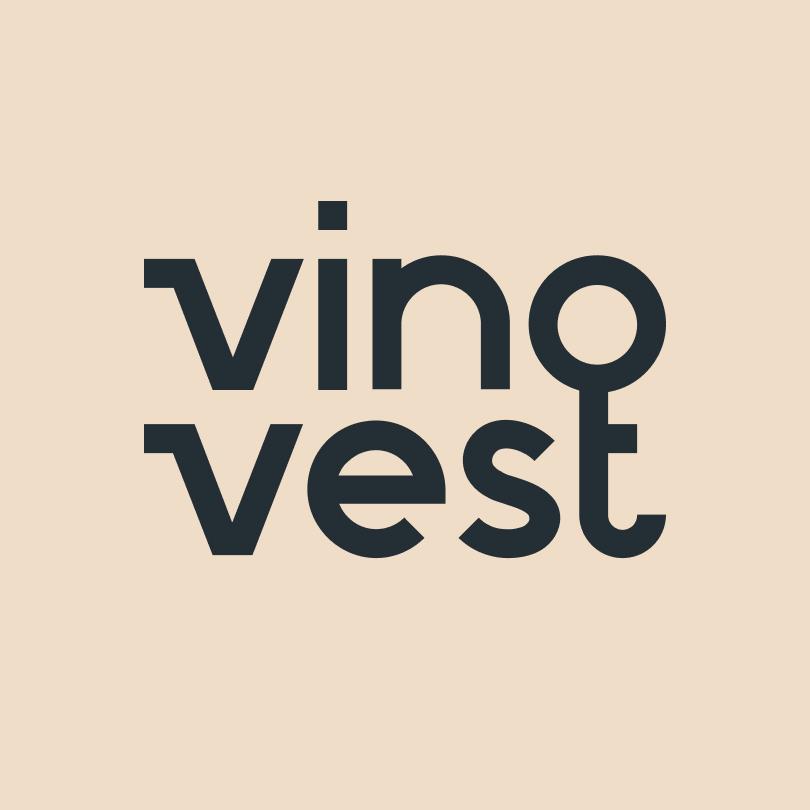 Vinovest Benefits
Build your wine collection and potentially profit from it
10.6% historical annualized return in the last 15 years
No need to be a wine expert
Bottles are insured and protected against breakage and loss