Once some investors get a handle on their stock market portfolios, they might start looking for alternative investments, such as artwork or cryptocurrency. One alternative asset class that's starting to gain a little more traction is wine, thanks in part to websites like Vinovest.
Vinovest is a website that facilitates fine wine investing — including allowing you to add vintages to your collection based on recommendations from master sommeliers. On top of that, Vinovest does the heavy lifting involved with authenticating and storing your wines.
If you're interested in learning more, this Vinovest review can help you decide whether this is the right investment platform for you.
Quick Summary
Vinovest can help you build your wine collection and potentially profit from it.
Wine has had a 10.6% historical annualized return over the last 15 years
You can invest in wine without needing to be a wine expert
Your wine bottles are insured and protected against breakage and loss
What is Vinovest?
Vinovest was started in 2019 by cofounders Anthony Zhang and Brent Akamine, and is based in Culver City, California. The company is currently in its seed round of funding with some individual investors as well as capital management companies.
The main way Vinovest sets itself apart as an investment opportunity is by offering investors the chance to buy wine and hold it as an asset with the hope that it will appreciate in value. The company touts itself as a way for investors to bypass the traditional gatekeepers associated with wine investing so "regular" people can buy bottles of wine and hold them.
Vinovest also traces the authenticity of its wine investments, insures the bottles against breakage, and provides storage facilities for the wine itself.


Minimum investment
$1,000
Management fees
1.90%-2.50%, depending on plan
Asset classes
Alternative asset — wine
Account types available
Individual
Features

Insurance to protect wines
Wine storage
Carbon offset program
Access to exclusive tastings and events

Best for...
Investors who want diversification for their portfolio through alternative assets and who have the appropriate risk tolerance
Visit Vinovest
What does Vinovest offer?
Vinovest offers you a chance to invest in wine without the need to locate and personally purchase the bottles yourself. It's one way to learn how to invest money in alternative assets without the need for a lot of upfront capital.
Vinovest uses its wine experts to identify which vintages are likely to appreciate in market value, and it purchases those bottles and stores them. It buys wine at below-retail prices through its connections and subscriptions. In general, Vinovest prides itself on choosing globally diversified investment-grade wines that have the potential to increase in value over time.
If you decide to become a wine investor with Vinovest, it assigns you bottles and handles the storage for you. You actually own the bottles themselves. There are a lot of wines out there — the global marketplace Liv-ex (The London International Vintners Exchange) has a database that includes detailed information on more than 565,000 different vintages. But that's where Vinovest comes in — getting help figuring out what to hold in your wine portfolio is part of what Vinovest does.
There are four different pricing plans available with Vinovest, each offering you varying levels of access to a swath of the wine market:
Starter: This program requires a $1,000 minimum investment and the wines in your portfolio are selected by algorithm. You're still guaranteed access to high-quality wines held in facilities around the world. Vinovest charges a 2.50% annual management fee for this level, plus 2.35% starting at 10k investment.
Plus: With this plan, you have to invest at least $10,000. You'll have access to wines and new releases not available on the Starter Tier, along with access to portfolio reviews. For this level, the annual fee for management is 2.35%. 
Premium: With this program, you need to make an investment of at least $50,000. This allows you access to a dedicated investment portfolio advisor, as well as custom choices on top of the algorithm. You can also attend wine tastings and other events. The annual fee for management at this level is 2.15%.
Grand Cru: If you're willing to invest $250,000, you can get access to rare wines and even access the wine advisory council at Vinovest, which features wine directors, master sommeliers, and winemakers. You also benefit from the lowest annual fee of 1.90%.
Basically, once you invest, you're assigned bottles from cases. You can choose to hold them for as long as you like. Vinovest lets you sell your wine at any time, and it will handle that sale for you. 
It points out that the typical hold time for most bottles of wine is between two and three years, though some wines are held for up to 20 years. Keep in mind that Vinovest does charge a 1.50% listing fee if your wines are sold before their ideal selling window, which is determined by Vinovest.
You're also allowed to have your wine shipped to you. You can even drink the wine if you decide to. Just make sure you live in a place where it's legal to receive wine shipments. One thing to note, however, is that most of the Vinovest wines are stored in Europe.
If you decide to have your wines shipped to your location, you're subject to applicable taxes and tariffs. Don't forget, too, that when you sell wines at a higher price than they were bought for, you could be subject to capital gains taxes.
Vinovest doesn't offer a wine list to choose from for investment purposes. Instead, its algorithm assigns your bottles at the Starter level. At other levels, you can get help selecting wines that match your personal finance goals and portfolio interests. You won't be able to access the rarest wines, though, unless you have the Grand Cru plan.
Pros and cons of Vinovest
 Vinovest selects and stores wines on your behalf
 Wine is available at below-retail prices
 Stored wines are protected by insurance
 Has a mobile app
 Minimum investment of $1,000
 No customization unless you invest at least $50,000
Who can open an account with Vinovest?
In order to open an account with Vinovest, you must be at least 21 if you live in the U.S. This is the drinking age in the U.S., and with Vinovest, you're buying the actual alcohol. Additionally, you might be required to provide supporting documentation for your identity, including an image of your driver's license.
You also need to provide a funding source. Vinovest accepts credit cards, bank transfers, paper checks, wire transfers, and cryptocurrency through Bitpay.
In general, Vinovest is likely to work well for those who have a moderate- to high-risk tolerance, and who are interested in alternative assets. Carefully consider your portfolio objectives and long-term investing strategy before you move forward with wine investing using Vinovest.
How much can you earn with Vinovest?
As with any investment, how much you can earn depends on the asset as well as the timeline involved. With wine, returns are influenced by the rarity of the wine, the available supply of a vintage, and the demand for the vintage. Vinovest looks at selling wines for a return based on their maturity in the wine market, as well as when they're likely to be consumed.
Even though wine is an alternative asset class, wine prices are considered a less volatile investment option than buying gold or real estate investing. According to Vinovest, fine wine has seen annualized returns of 13.6% over the past 15 years. It even tracks an index known as the Vinovest 100 Index to report the performance of the world's finest Burgundy, Bordeaux, and other wines.
However, it's important to remember that having a track record of past returns doesn't guarantee future results. You could still lose your principal when you invest in wine. Carefully consider your portfolio goals and strategies before adding wine to the mix.
FAQs about Vinovest
Is Vinovest legitimate?
Vinovest is a legitimate investment platform that provides a way for non-wine industry people to invest in the fine wine market by owning the bottles you choose. It provides insurance, storage, and a portfolio of wines the average person can't access.
Is Vinovest a good investment?
Whether Vinovest is a good investment depends on your individual situation and portfolio strategy. Wine can be a smart investment for some and inappropriate for others. Carefully consider your own situation before moving forward.
Can I just invest in wine on my own?
Yes, it's possible to invest in wine on your own, buying bottles you think you'll be able to sell for a higher price later. However, you need to have knowledge of the market and a way to properly store the wine if you want to succeed. 
On top of that, it can help if you have connections to purchase wines at a below-retail price. Investing through a service like Vinovest reduces hassle and can make the process much easier.
How to open a Vinovest account
To get started with Vinovest, you'll need to begin by providing your email and setting a password. You need to provide identifying information, similar to what you would for any other investment account, including your name, birth date, Social Security number, address, and photo ID.
Vinovest also takes you through questions to help you set your risk tolerance before you move forward. And you should have a funding source handy so you're ready to get started with your account.
Other investing platforms to consider
If you're not sure that wine investment with Vinovest is right for you, consider using one of the best investment apps to help you access more traditional assets like stocks. There are also some other platforms available for alternative assets.
For those more interested in artwork, Masterworks offers you the chance to invest in fractional ownership of blue chip art. You don't own the entire piece, but that also means you can more easily sell your shares in the artwork. This gives this type of investment more liquidity than the traditional art market.
For more details, read our Masterworks review.
If you're more interested in a wider variety of collectibles and alternative assets, Public could be a good choice. You can invest in memorabilia, trading cards, art, and other items of interest.
For more details, read our Public review.
Any investment in alternative assets should be done with caution. For the most part, alternative assets are likely to be better suited to those who have their retirement portfolios allocated and who have extra money they can put toward alternative investing.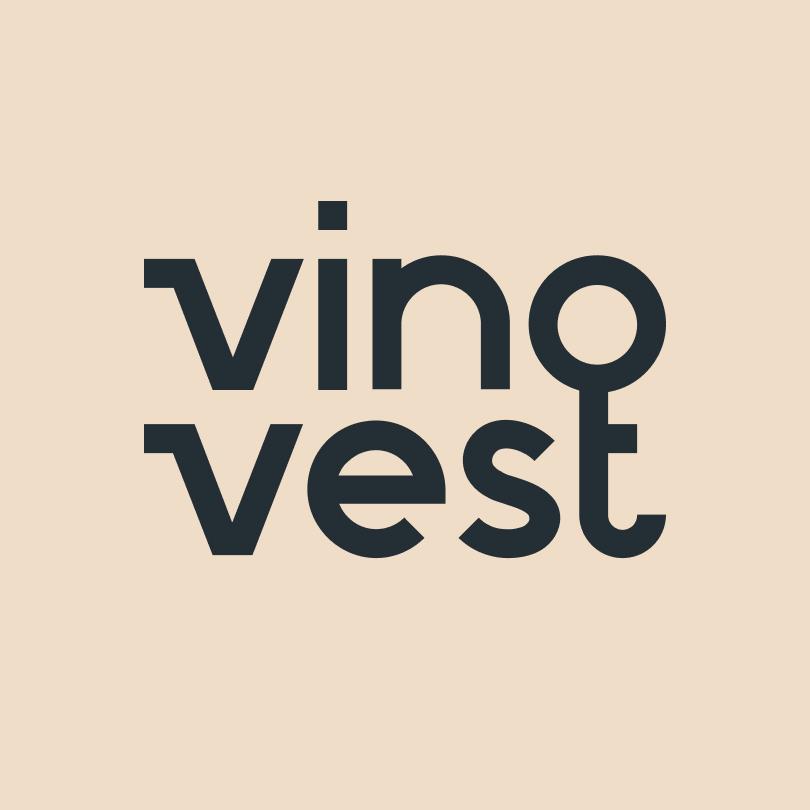 Vinovest Benefits
Build your wine collection and potentially profit from it
10.6% historical annualized return in the last 15 years
No need to be a wine expert
Bottles are insured and protected against breakage and loss