When you're looking to invest, it's important to research the best brokerage accounts. In the past, your only options were big-name brokerage firms that may have required you to have thousands of dollars on hand to open an account, and they likely charged hefty commission fees too. Today, you can start investing with very little money. Plus, you can open an account and invest from your phone.
Two popular investing platforms are M1 Finance and Stash, both of which offer low-cost investing and allow you to buy stocks and ETFs with zero trading fees. Both of them also made our list of the best investment apps.
In this comparison review of M1 Finance vs Stash, you'll learn how they differ from each other and how to choose which is best for you and your personal finance goals.
M1 Finance vs. Stash
Whether you want to start investing money in a retirement account or you're saving to buy a home in 10 years, M1 Finance and Stash might be able to help you reach that goal. Here are some key features and fees to keep in mind:



M1 Finance




Stash

Minimum investment
$100 ($500 for an IRA)
No investing minimum
Management fees
None for basic M1 Account

$125 for M1 Plus membership

$3 to $9 monthly membership fee
Asset classes
Stocks, including ETFs
Stocks, including ETFs
Account types available
Taxable; joint; traditional, Roth, and SEP IRA; trust
Taxable, traditional and Roth IRA, custodial, banking
Features

Invest in stocks or ETFs you pick or invest in expert-selected portfolios
Fractional shares
No commissions
Digital banking
Lending platform available

Invest in stocks or ETFs or invest in expert-selected portfolios
Fractional shares
Low investment minimums
Digital banking1

Distributions
Withdraw money to your bank account; required minimum distributions apply to IRAs
Withdraw money to your bank account; required minimum distributions apply to IRAs
Taxes
Subject to capital gains
Subject to capital gains
Best for...
Someone who wants comprehensive money management with little to no fees
Beginner investors who want to invest right away
Visit M1 Finance
Visit Stash
How does M1 Finance work?
M1 is a money management app that offers investment, banking, and borrowing options. With its investment product, you can buy into individual stocks or exchange-traded funds (ETFs) and construct a personalized investment portfolio to meet your needs and risk tolerance. M1 Finance offers nearly 100 expert-selected investment pies as well. These are carefully curated portfolios with different asset allocations based on your risk tolerance.
Membership options
M1 has two different membership options:
M1 Basic: The basic account is free for all users, and allows you to invest in ETFs and stocks with no fee.
M1 Plus: The M1 Plus account has an annual fee of $125, but you get access to more trading windows, can borrow money through M1 Borrow at a lower interest rate, and can earn 1% cash back on purchases made with your M1 Spend checking account.
With M1 Finance, you can also invest in fractional shares. Because you have the ability to invest in partial shares, every dollar you contribute is automatically invested rather than having money sit in your account until you have enough to buy an entire share, which could cost hundreds or thousands of dollars.
When you contribute money to your M1 account, the company automatically invests the money according to the percentages selected for your portfolio. For example, it may invest 20% in stocks and 80% in bonds. Your portfolio is completely customizable, and you can make adjustments any time.
M1 Finance is best for long-term investing, as it has limited investment windows. To keep its costs low, M1 Finance allows users to trade during only one or two windows, a time when assets can be bought or sold.
Other platforms offer many more trading windows, making it easier to buy and sell stocks at competitive prices. Because of its limited trading windows, M1 Finance is not designed for day trading. If that is something you're interested in, you're better off with another investing service.
For more information, read our M1 Finance Review.
How does Stash work?
With Stash, you can begin investing with as little as $1. In addition, Stash offers robust educational tools and resources to help you invest more confidently. In August 2018, the company found that those who had turned on Stash's automated investment services saved an average of $1,432 over the course of a year compared to those who manually invested their money.
There are two different Stash membership levels:
Stash Growth: Stash Growth costs $3 per month. With this membership, investors can purchase fractional shares in a personal investment account and get access to a bank account. You can also get your paycheck up to two days early with direct deposit3 , and get up to $1,000 in life insurance4 . You also can invest in individual retirement accounts (both traditional and Roth IRAs).
Stash+: If you opt for a Stash+ membership, you get all the benefits of Stash Growth plus two investing accounts for children. You'll also earn 1% Stock-Back® rewards2 when you spend on eligible purchases with the Stash debit card, and you'll get $9,000 of additional life insurance coverage ($10,000)4 .
With Stash's investment app, you can invest in stocks and ETFs. You can open a taxable account, IRA, or custodial account. When you invest, Stash will ask you several questions and then give you recommendations. Stash allows you to purchase fractional shares, so your contribution is invested right away even if you don't have enough to purchase a full share.
Investors will also have the option to invest in Stash's Smart Portfolio. These carefully designed portfolios enable you to be diversified and regularly invest in your portfolio without having to make all your own investment decisions. Stash will also rebalance your portfolio for you, as well as reinvest your dividends.

Stash also offers online banking and has a debit card1 you can use to earn more shares of stocks. With Stock-BackⓇ rewards — available at both membership levels — you'll earn pieces of stocks when you make eligible purchases at your favorite retailers5 .
Stash is best for beginner investors who don't want to wait to start investing until they have hundreds or thousands saved.
For more information, read our Stash review.
What both M1 Finance and Stash excel at
M1 Finance and Stash have several features in common that make them valuable for investors:
No add-on commission fees: Although traditional investment firms charge commissions, neither M1 Finance nor Stash charge any commissions on trades. Without commissions, you get to keep more of your returns.
Fractional shares: Both M1 Finance and Stash allow you to purchase fractional shares, rather than forcing you to wait until you have enough money to purchase a full share.
Educational resources: For new investors, both apps have educational resources and tools to help you learn the basics of investing.
6 important differences between M1 Finance and Stash
While both M1 Finance and Stash are useful investment apps, they differ in several key ways:
Membership fees: M1 Finance's basic plan is free to use, whereas both of Stash's accounts have monthly membership fees. If you're looking for a completely free option, M1 Finance has the edge over Stash.
Curated portfolios: With Stash, your investment options are limited with fewer curated portfolios. M1 Finance has nearly 100 expert pie options and thousands of ETFs you can invest in, which makes it a good choice if you're not sure where to start.
Round-Ups: Stash's Round-Ups feature allows you to round up5 purchases and invest the spare change when you use the Stock-Back® Card. Over time, those small investments can add up. M1 Finance doesn't offer this kind of automated investing feature.
Investment options: When it comes to investment options, M1 Finance has more to choose from than Stash. With M1 Finance, you can invest in more than 6,200 stocks and ETFs. Stash offers over 3,000 stocks and ETFs.
Automated rebalancing: M1 Finance has automatic rebalancing, updating your portfolio to match your goals and risk tolerance. With Stash, you have to rebalance your portfolio yourself unless you invest in its Smart Portfolio.
Stock-Back® program: When you use a Stash Stock-Back® Card1 at retailers, you can earn stock back with every eligible purchase6 , helping you build your portfolio. This is a feature unique to Stash; M1 Finance doesn't have anything similar.
Which investment platform should you choose?
If you're not sure which investment platform is best for you, consider these four factors:
If you want to invest in ETFs: M1 Finance
For many investors, ETFs are a smarter option than individual stocks. When you invest in ETFs, you're investing in hundreds of stocks or bonds at once. This increases the diversification in your portfolio, which might help you navigate the market more successfully. If one company within your ETF portfolio falls in value, other companies may offset your losses.
Although Stash does allow you to invest in ETFs, its list of ETF options is comparatively limited; it has more of a focus on individual stocks. M1 Finance has more than 6,000 stocks and ETFs to invest in, giving you more options.
M1 Finance Benefits
Build, invest and optimize your money
Create your free investment portfolio
Automate deposits so you're always fully invested
Access your cash with an M1 checking account and debit card
Paid Non-Client Promotion
If you want access to expert-selected portfolios: M1 Finance
As a new investor, you might not know what portfolio allocation to choose or how to pick stocks or ETFs. If you want expert help, M1 Finance is a better option for you.
M1 Finance has nearly 100 expert pies, professionally designed portfolios that are created to meet your financial goals and risk tolerance. Or you can opt to invest in certain industries, such as health care or technology.
If you want to take advantage of account Round-Ups: Stash
When you're just starting out, it can be difficult to budget money for investing. Stash makes it simple. When you turn on stock round-ups6 , it rounds up any purchase made with the Stock-Back® Card and your spare change is invested into a stock that matches your purchase (or a custom investment, if no stock match is available). With this strategy, you can invest money without thinking much about it, and your money can potentially earn returns over time.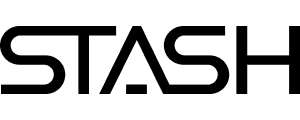 Stash Benefits
Get $20 to make your first investment7
Invest in stocks, bonds, and ETFs
Fractional shares available
Start investing with just $5
Paid Non-Client Promotion
If you want a low investment minimum: Stash
With M1 Finance, you need a minimum balance of at least $100 to open a taxable investment account, and $500 to open an IRA. If you opt for an M1 Plus account, there is also a $125 fee. For some, coming up with that much money can be a big hurdle to investing. If that's the case for you, Stash can be a useful alternative. With Stash, you can start investing with just $1.
FAQs
Is M1 Finance trustworthy?
All investments have a level of risk, so it's important to be careful when investing your money. M1 Finance is a legitimate, trustworthy company. M1 Finance is a brokerage firm regulated by the Financial Industry Regulatory Authority, and it's been registered with the U.S. Securities and Exchange Commission since 2016.
Money you invest with M1 Finance is protected via Securities Investor Protection Corporation insurance. SIPC covers up to $500,000 that you invest. However, SIPC insurance provides protection only if the brokerage firm fails. It does not protect you from investment declines and losses from the stock market's performance.
Can you actually make money on Stash?
As with M1 Finance, Stash is an investment and savings app. Money you invest could potentially grow over time. For example, let's say you invested $500 when you turned 25. After that, you invested $50 per month until you reached 67. By the time you turned 67, you would contribute $25,200. But thanks to the stock market's returns — assuming an 8% annual return — your account could be worth $220,259.
However, investing isn't a guarantee you'll earn money. When you invest, you have the potential for returns — but you also could lose money. There's no guarantee your investments will grow, so only invest money you don't rely on for necessary expenses. If you have questions about investing, consider seeking out professional financial advice.
Is M1 Finance or Stash better for beginners?
For beginners who aren't sure what investment choices to make, M1 Finance is likely the better option. Although it requires a larger minimum investment than Stash, it operates like a robo-advisor in some ways. Its expert pies allow you to start investing without picking stocks or ETFs yourself and doesn't charge monthly fees. Its professionally designed portfolios are created to match your comfort with risk and financial goals, and it rebalances automatically.
How do M1 Finance and Stash make money?
M1 Finance makes money through interest, including money it earns on loans to customers, its M1 Plus annual membership fees, and lending out securities. Stash makes money through its monthly membership fees, charging $3 to $9 per month.
What are some alternatives to M1 Finance and Stash?
While M1 Finance and Stash are both great choices, if they don't sound quite right, you have plenty of other options to consider:
Acorns: Acorns is a robo-advisor that's worth considering if you prefer a more hands-off approach to investing. You also have the option to open custodial accounts for your children with an Acorns Family Plan.
Betterment: Betterment is a robo-advisor as well, but it offers the opportunity to connect with a team of financial advisors with its Premium plan and advice packages.
Robinhood: If you're interested in managing your own portfolio, Robinhood could be a good choice. It also gives you the option to invest in cryptocurrency.
Wealthfront: Like Acorns and Betterment, Wealthfront is also a robo-advisor. However, this platform also offers the option to invest in a 529 college savings plan.  
Bottom line
Both of these investment platforms offer mobile apps for both Android and iOS devices. When comparing M1 Finance vs. Stash, the biggest difference is in their pricing. The M1 Finance basic account is free, and Stash's accounts require a monthly membership fee.
If you are looking to invest and trade stocks and ETFs without paying any fees, M1 Finance is the clear winner. However, M1 Finance does have a comparatively large account minimum to get started. If you're looking for an app that allows you to invest without thinking about it, Stash's Round-Ups feature is a great benefit, allowing you to invest your spare change.
Regardless of which you choose, both investing apps are user-friendly tools that can help you get started on a path to responsible investing without a significant amount of money or a great deal of investing knowledge, making them good options for beginners. 
If you're interested in getting started with investing and you're still comparing options, check out our picks for the best brokerage accounts.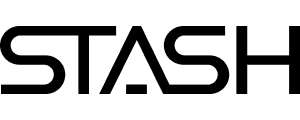 Stash Benefits
Get $20 to make your first investment
Invest in stocks, bonds, and ETFs
Fractional shares available
Start investing with just $5
Paid Non-Client Promotion