Building up your retirement portfolio takes years of dedication and hard work, but the effort pays off handsomely, putting you in a position to enjoy life to the fullest after your career.
Unfortunately, there are a number of mistakes lurking around every corner that could compromise your portfolio, stealing away years of hard work and financial security.
Here are a few of the most common ways that people accidentally ruin their retirement portfolio — and how to avoid them!

Not investing enough (especially when you can get $10 to invest in Amazon, Apple or other companies)
Even if you do invest, there's a chance you may not be investing enough. Consistent investing, and making sure you're putting in enough can help ensure you're growing your wealth efficiently.
Stash was built to help beginner investors get started. You can buy fractional shares (partial shares) in companies that are household names like Apple, Google, Amazon, and more1 . Normally a single share of these companies could cost hundreds or even thousands of dollars, but you only need as little as $5 to get started with Stash.

If you're thinking about saving for retirement, you can start investing in an IRA and enjoy the tax benefits that come with retirement accounts. Stash also offers tools and guidance to help you along the way and you can use the Stash app to track your investments from anywhere.
BONUS: Stash will give you $10 to invest after you deposit $5 or more into your personal portfolio.4 Want even more tools and guidance? If you choose the Stash+ plan2 when signing up, you can earn 2x stock rewards when you spend on eligible purchases!3
Paid Non-Client Promotion
FinanceBuzz doesn't invest its money with this provider, but they are our referral partner. We get paid by them only if you click to them from our website and take a qualifying action (for example, opening an account.)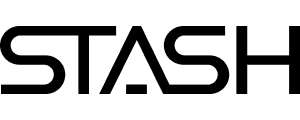 Stash Benefits
Get $20 to make your first investment5
Invest in stocks, bonds, and ETFs
Fractional shares available
Start investing with just $5
FinanceBuzz doesn't invest its money with this provider, but they are our referral partner. We get paid by them only if you click to them from our website and take a qualifying action (for example, opening an account.)