Netflix password sharing with friends and family is so commonplace that the streaming service once encouraged the trend. In 2017, Netflix tweeted: "Love is sharing a password."
However, Netflix appears to have done an about-face, with the company suggesting a crackdown on password sharing might be in the offing within a year or so. And that could mean big changes for Netflix users. 
About 33% of Netflix users share their passwords with another household, according to Leichtman Research Group data. If you are a beneficiary of someone else's Netflix account, you soon may have to pay for Netflix to continue enjoying the service. (Not happy about the upcoming Netflix bill coming your way? Here's how you can stop living paycheck to paycheck.)
Following are some of the factors likely behind the coming Netflix password crackdown.
Slowing membership growth
Why is a crackdown on password sharing in the offing? A big reason may be a slowdown in Netflix membership growth.
In the first quarter of this year, Netflix's membership growth fell short of the company's revenue estimates. The streaming platform lost 200,000 paid members and saw its stock fall by nearly 40%.
In the current quarter, Netflix says it is likely to lose 2 million customers from its streaming service. Netflix already has lost 700,000 members as a result of its March withdrawal from Russia in response to that country's invasion of Ukraine.
Following a price increase in January, another 600,000 individuals in the U.S. and Canada abandoned the service.
Millions viewing on shared accounts
According to the streaming platform, Netflix is shared with approximately 100 million families. Converting these watchers to paying users could be the deciding factor in the streaming platform's survival. The company sees clamping down on password sharing a "big opportunity" to modify its present direction.
Following the hike in subscription pricing earlier this year, extending its subscriber base is the next possible option for revenue growth. Consequently, the video streaming company has decided that the idea of restricting password sharing might be a vital step in achieving its goals.
Netflix is also considering establishing an ad-supported service. According to Netflix CEO Reed Hastings, the streaming service platform may offer a lower-cost ad-supported membership tier, akin to what competitors such as Disney's Hulu are doing now.
Growing competition
Intense competition in the streaming business has become a serious threat to Netflix. Over the past couple of years, new Netflix competitors have included:
Disney+
Amazon
HBO Max
NBCUniversal's Peacock
Paramount+
Apple TV+
Netflix revealed in its fourth-quarter 2021 earnings release that competition might be affecting its marginal growth. In its recent first-quarter 2022 shareholder's letter, the company confirmed that while competition has been robust for the last 15 years, it has intensified in recent years.
The high cost of original content
The streaming business isn't cheap to operate. Netflix continues to invest billions of dollars in original content each year as part of a long-term strategy to shield its business from the effects of aggressive competitors.
The company's original hits — such as "Squid Game," "Bridgerton," and "Money Heist" — have helped it stand out from the crowd. To stay afloat as spending increases, the streaming platform must create new revenue streams and, at the very least, break even.
Pro tip: Are you feeling the squeeze from higher costs across gas, groceries, and your utility bills? Consider these legit ways to make extra cash.
What this means for Netflix subscribers
Netflix is now experimenting with charging for password sharing in three countries — Chile, Costa Rica, and Peru.
In these countries, those who are part of Netflix Standard and Premium plans can add two sub-accounts for people in other households for an extra fee. For example, in Costa Rica, the charge is $2.99 in U.S. dollars.
Netflix says it will watch to see how this new option works out "before making changes anywhere else in the world."
Bottom line
It appears Netflix may soon try to stop password sharing, although company executives have said it might take a year before the crackdown begins. If and when this happens, users will have to decide whether to pay up or cancel Netflix — as if any of us need more financial stress. Here are ways you can absorb the blow from Netflix and stop living paycheck to paycheck. 
It's unclear how long anyone watching on a shared account will continue to have access if the account's primary user refuses to pay the extra fee. So, now is the time to decide whether it's worth paying for Netflix. That way, you will be ready when the company's new policy kicks in.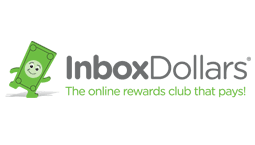 Inbox Dollars Benefits
Get a $5 bonus when you register with your email
You could earn money by taking surveys or making online searches
Over $80 million paid to members so far - how much can you earn?